We have been sharing a declutter series on Instagram that started January 1 and runs through January 31. You can see more about it and join in here. This week has mainly been about decluttering and organizing clothes, shoes, and more. I thought I would bring y'all some of the best ideas I have found from around the web plus link you to some Instagram accounts below that may help you as well. Lets get organized in 2015!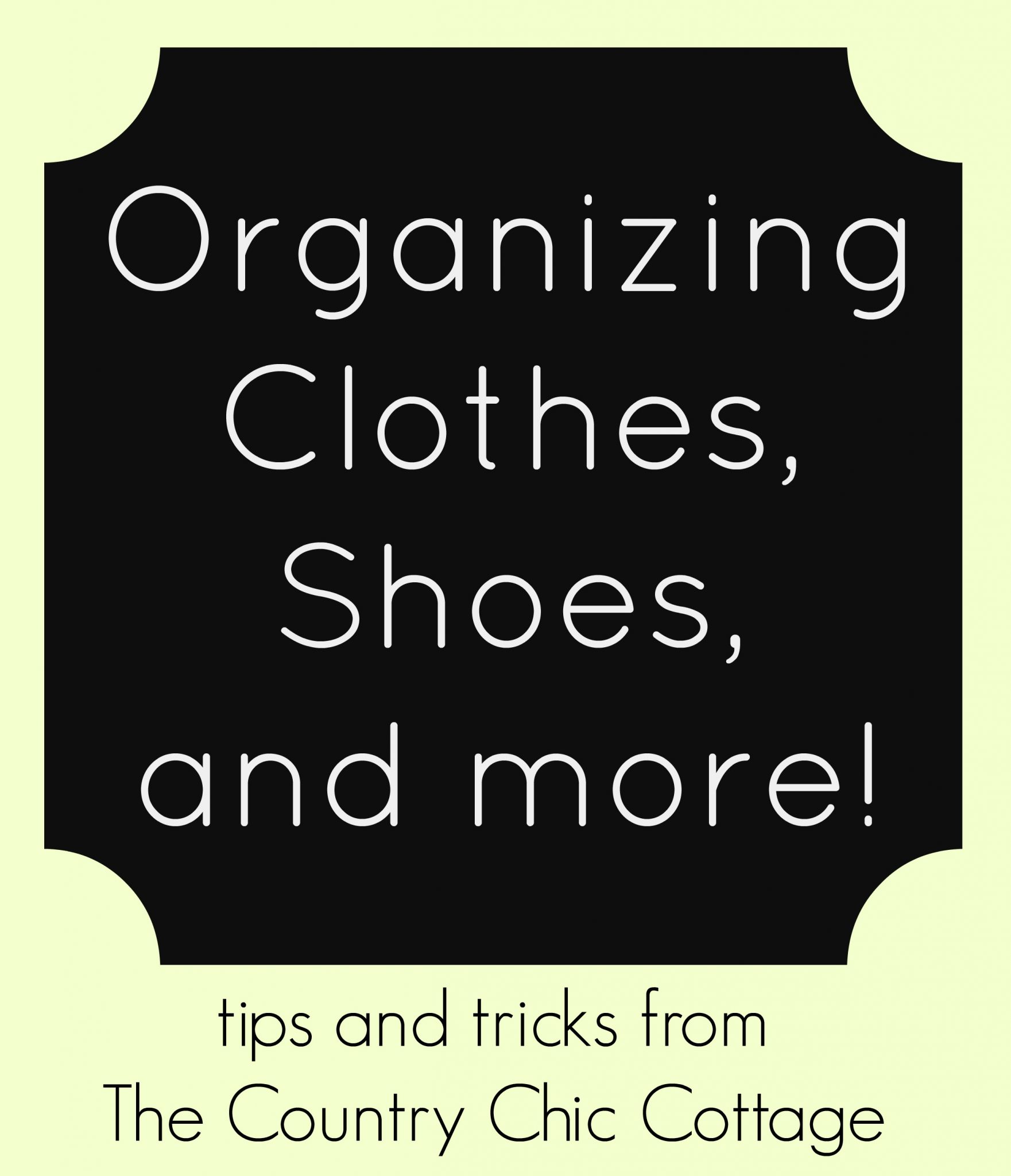 So I need to start this post with my dream closet. Don't we all dream of a bright white closet where everything is in its place and labeled? Probably does not happen much in real life but hey a girl can dream. You can see more about this closet by clicking here.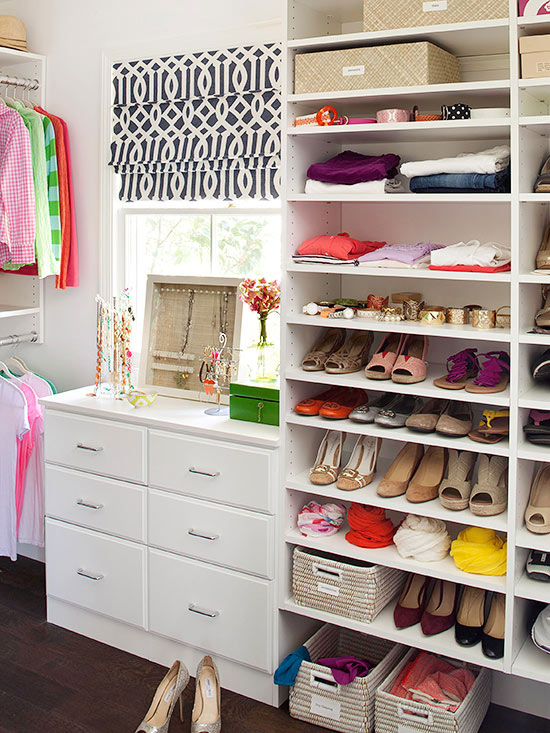 Alright enough dream world y'all. Lets move onto some stuff that might just happen in real life. This built in shoe organizer would take some wood working skills but could totally be built into a wall in your mud room. Shoes are a constant struggle around here so I wanted to include this one in case they are for you as well.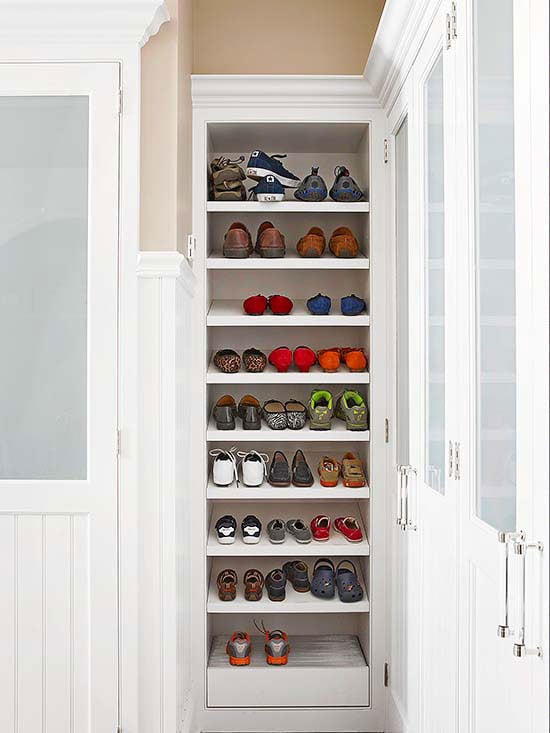 While we are talking clothing and shoes, don't forget accessories! They need to be organized and have a home as well. I am sort of infatuated with this fold up vanity idea. I can see that keeping everything organized and hidden. I am sure it could be built or get inventive and turn a purchased fold down wall desk into this!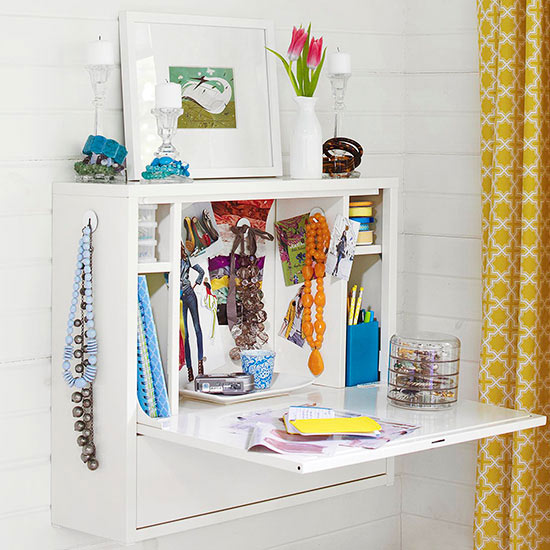 No closet space? No problem! An organized wardrobe will fit in just as nicely. In the case of the wardrobe below, I think I would rather have this than my closet. A gorgeous and organized space to store all of your essentials.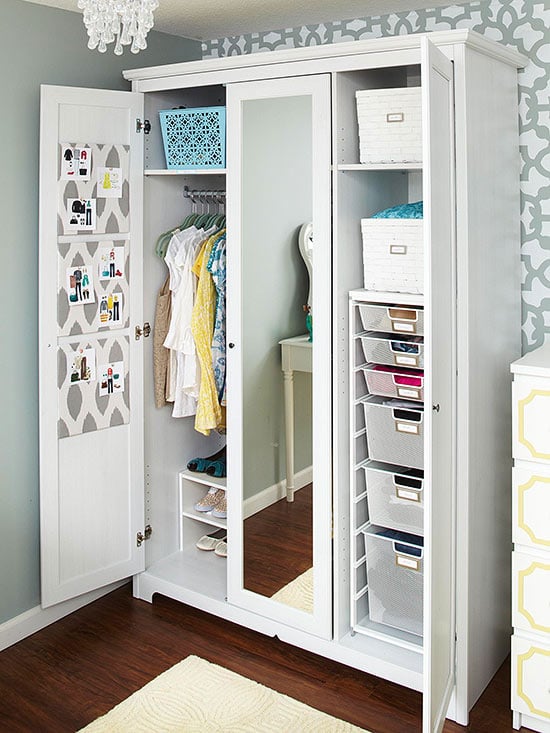 Now lets get down to organizing all of the little things. Labeling your hanging storage seems like it is a little over the top. However, I keep my blouses in order from short sleeve to long sleeve. I am ALWAYS hunting for where the separation is. Hello. I need to take the idea below and run with it y'all.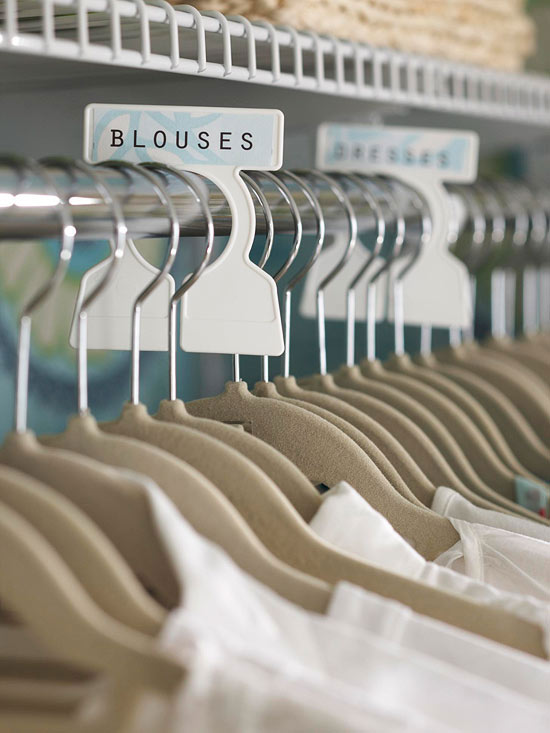 Maybe for the kids the idea of hanging it up by days of the week sounds better? This can be easily down with the idea below. You will never again have to go through the morning fight of what to wear!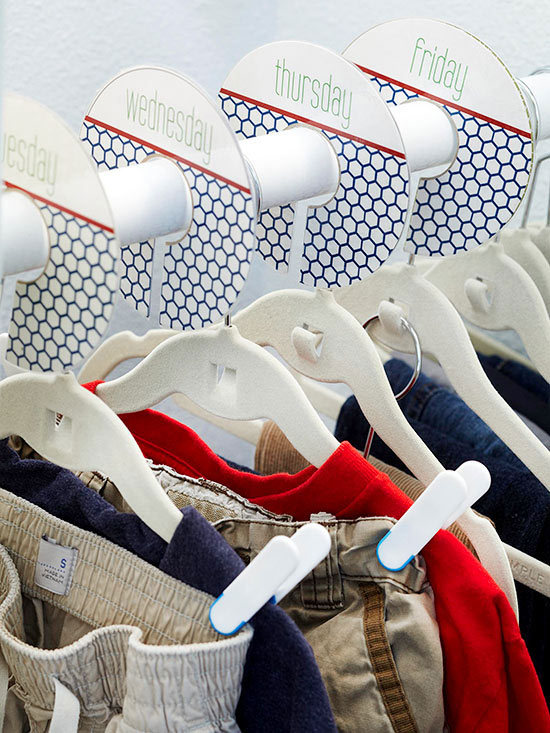 And we are back to shoes again. I told y'all it was a constant struggle for me. I am always on the lookout for new and inventive ideas. I love this piece of furniture! I will be dreaming about this night after night.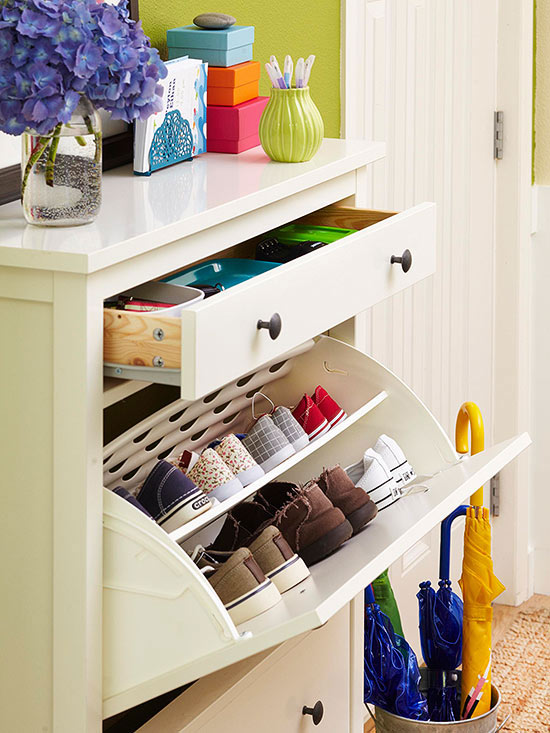 The inside of your drawers can also be organized easily. Start with this tip for using cut up PVC pipe to organize scarves. Brilliant I tell ya.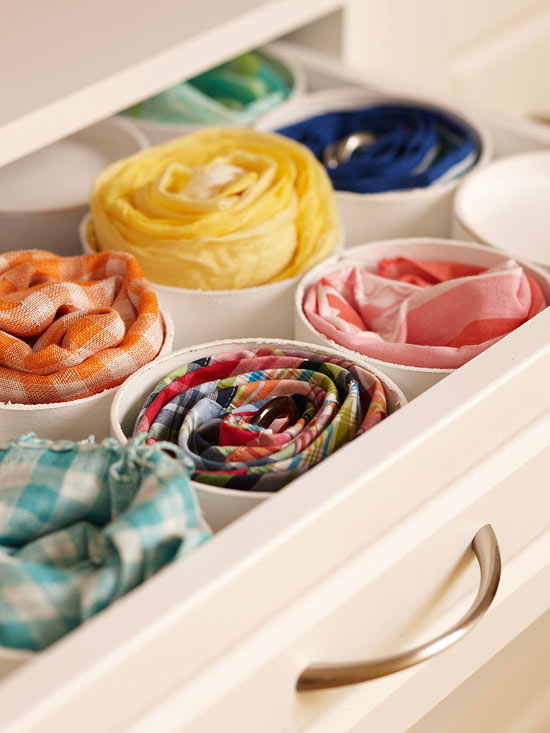 Now lets take a look at some of the activity on Instagram this past week. Click here to see more from Shabby Creek. I love her tip on buying pieces for your wardrobe that all coordinate. That way all things go together and you can keep less!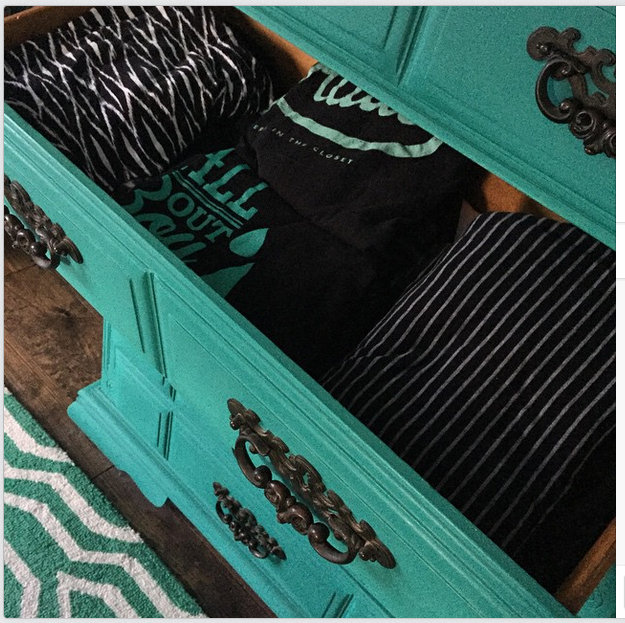 Click here to see more from Clean Mama. She gives great tips everyday on how to get clutter free in the new year. When cleaning out those clothes, ask yourself if you love it, wear it, and does it fit.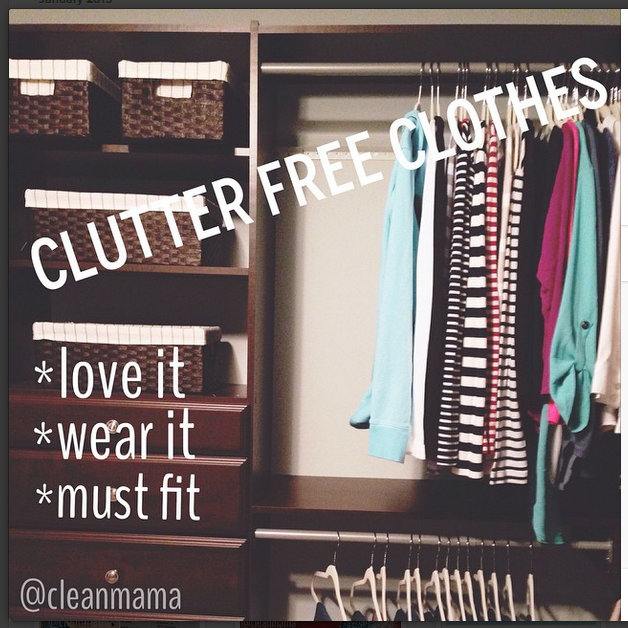 And finally you can click here to see more of my Instagram stream. One of the best things I did was purchase this sock organizer from Target. Love the organization it offers!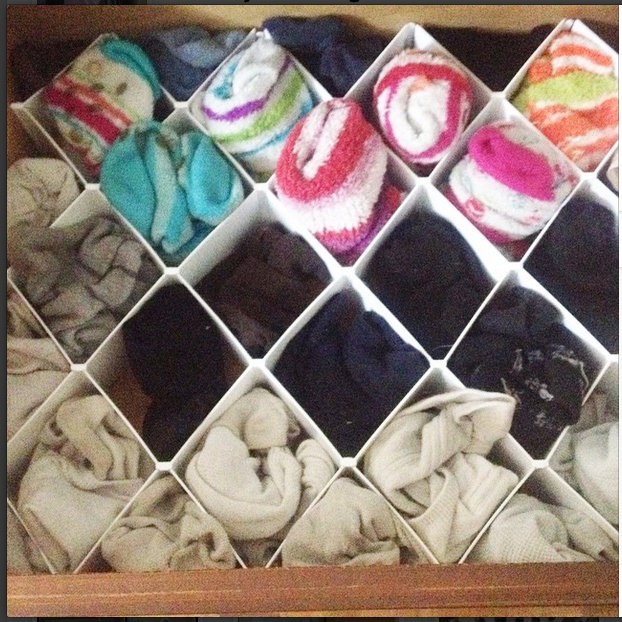 Now for a few more posts on clothes and shoes organization for y'all. Click here to see more of my organized mud room below. This is how we currently handle our shoe problem and it is working wonderfully so far!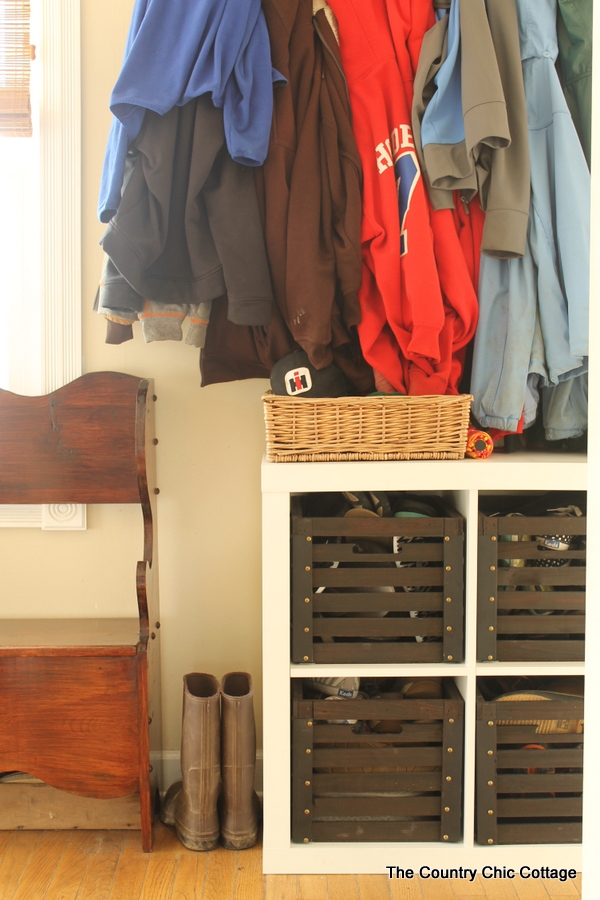 The Shabby Creek Cottage is bringing you great closet hacks that you really must see. Trouble with your clothes slipping off the hanger? She has a hack for that. Want to see how to fold a shirt in 2 seconds? There is a hack for that!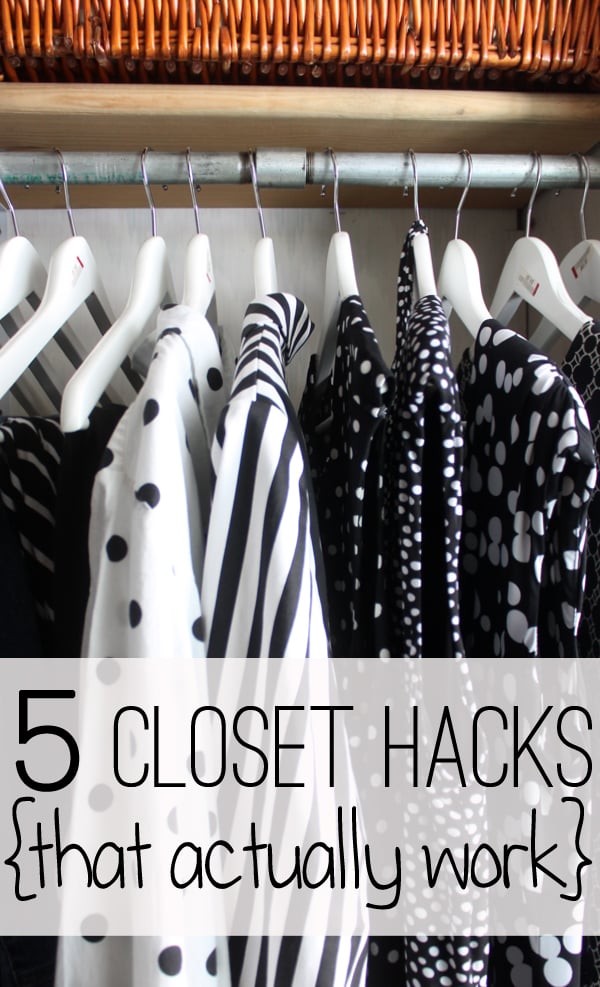 Finally Clean Mama has 3 steps to organize your socks and undies. They can look like the below image!! Really they can!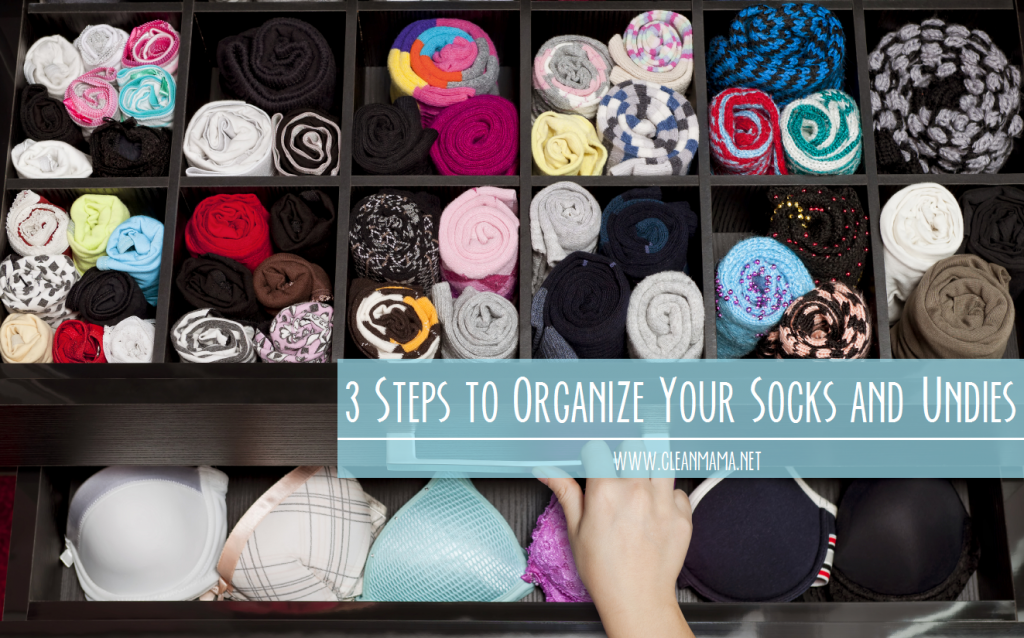 So are you getting organized in the new year? Grab one or more of these ideas for organizing your clothes, shoes, and more to get started. It is never too late to start on your organizing and decluttering mission.
Declutter Your Home in 31 Days!
Clear the clutter and organize your home with our daily emails! Every day for a month we will send you a prompt to declutter! Sign up for our email list below to get started.