We use our back patio for some many things during the summer. When BEHR asked me to post about what makes our outdoor area special, I thought I would share some of my outdoor decor ideas with you. Our back patio is a bright and colorful retreat during the warm months of the year. It serves as a garden, relaxation area, and of course a dining room some nights.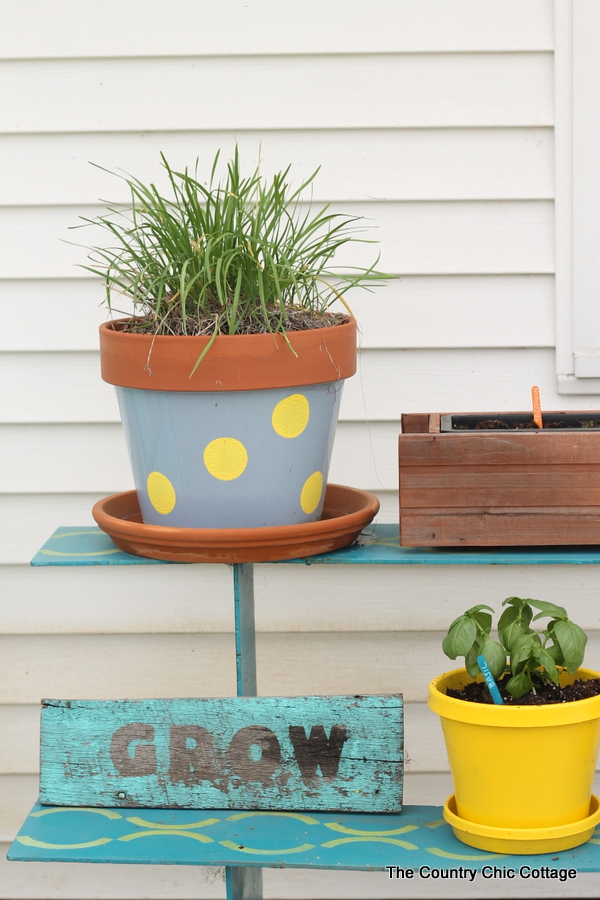 We love our back patio herb garden that is right outside of the kitchen door. Yes I even pull up my garden tools and work on the herbs right there on the patio. A quick sweep and maybe even a hose down when I am done and the patio looks as good as new. If your concrete patio or wood deck has seen better days, using a 100% acrylic formula, BEHR DeckOver conceals cracks and splinters up to ¼" deep, with a splatter-resistant application that dries four times thicker than traditional stain. It's available in 54 solid custom colors as well as limited color matching which is new in 2015.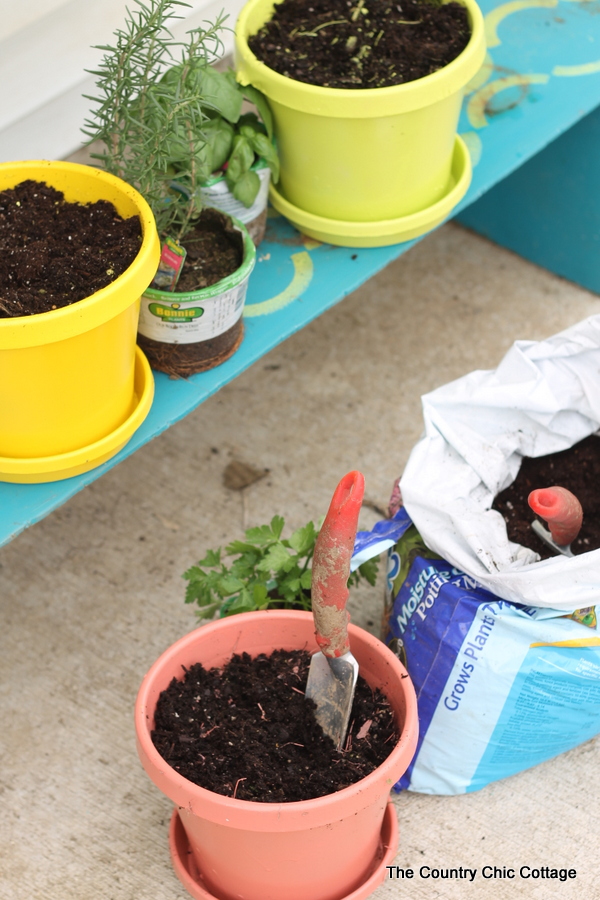 The result for sound wood and concrete surfaces is a rejuvenated, low maintenance deck that resists the elements, repels water and creates a smooth, slip-resistant finish that resists cracking and peeling against harsh weather conditions and is comfortable for bare feet. The advanced formula creates a durable smooth coating to revitalize tired decks, patios, porches and pool decks (even when previously stained), and provides a budget friendly unique solution considering you will be less likely to have to replace your deck or concrete surface in the future.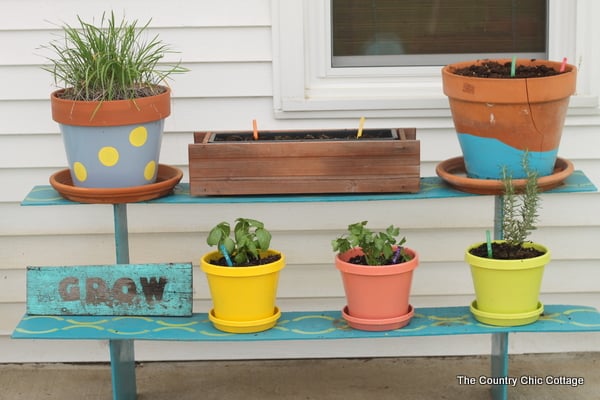 The herb garden not only serves us for herbs in the kitchen but it is pretty as well. Nothing is better in outdoor decor then a few plants or flowers. I can't wait to stop for some summer fresh produce that will pair well with our home grown herbs. Anyone for basil and tomatoes? YUM! The perfect summer treat!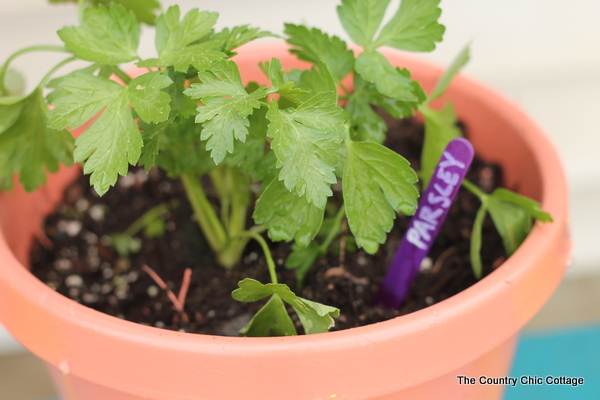 Of course your back yard can't be all about work. So we have areas for relaxation as well. If your deck or patio needs revitalizing, I would highly recommend doing it now! You can't relax on a worn out surface! For years we lived with a dilapidated deck and finally decided to pour this concrete slab. It was well worth the money. But if you can't afford the expense right now, try extending the life of your deck or patio with BEHR DeckOver available at a Home Depot near you.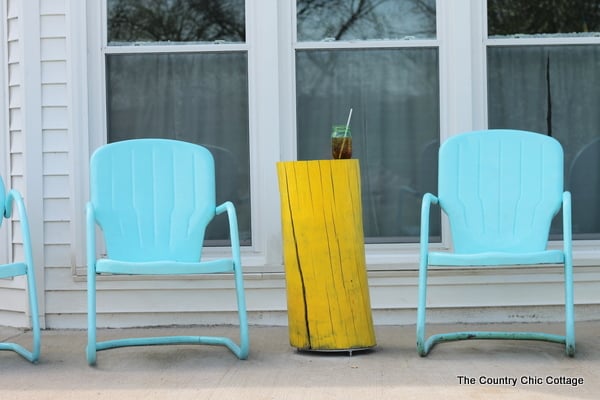 Because you definitely want to be able to enjoy a cold glass of sweet tea while sitting on your bright and colorful deck this summer. Oh that yellow table? It is a log painted bright yellow! Brilliant right?? I have collected various vintage metal outdoor furniture over the years and love keeping it painted a really vibrant color. It just makes me smile.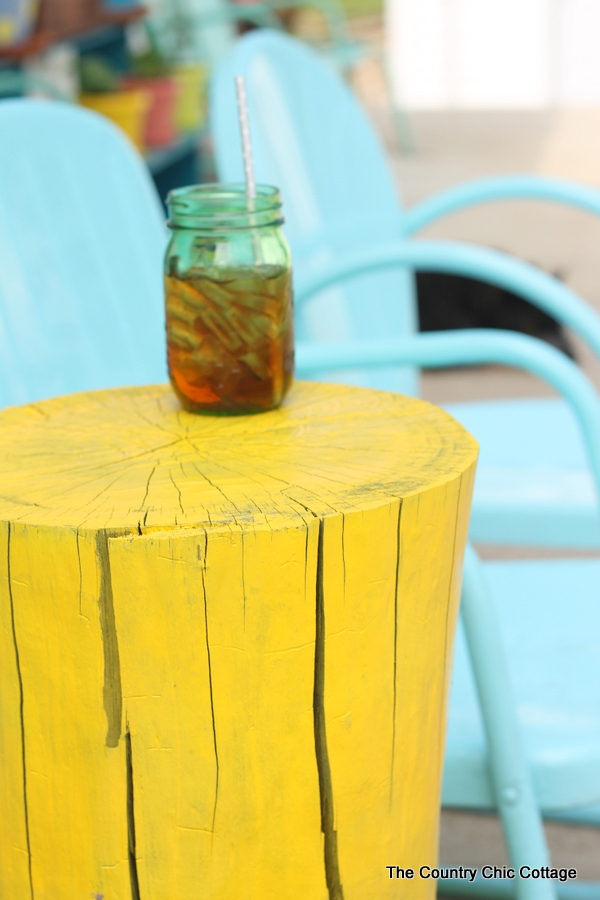 Why yes you can see a black blob in the distance of that picture above. I thought I would show you a close up and let you know that our patio is also for relaxing….for all members of the family!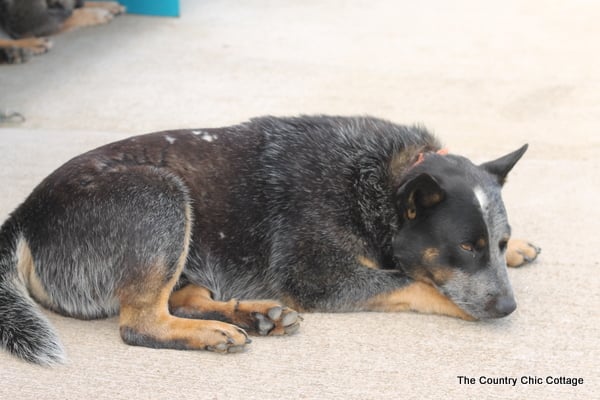 This is a sponsored conversation written by me on behalf of BEHR®. The opinions and text are all mine.