I thought I would share my outdoor fall decor with y'all today. I love fall and decorating outside is one of my favorite things to do. This post is sponsored by the Better Homes and Gardens collection at Walmart however all projects and opinions are my own. Links may be affiliate links.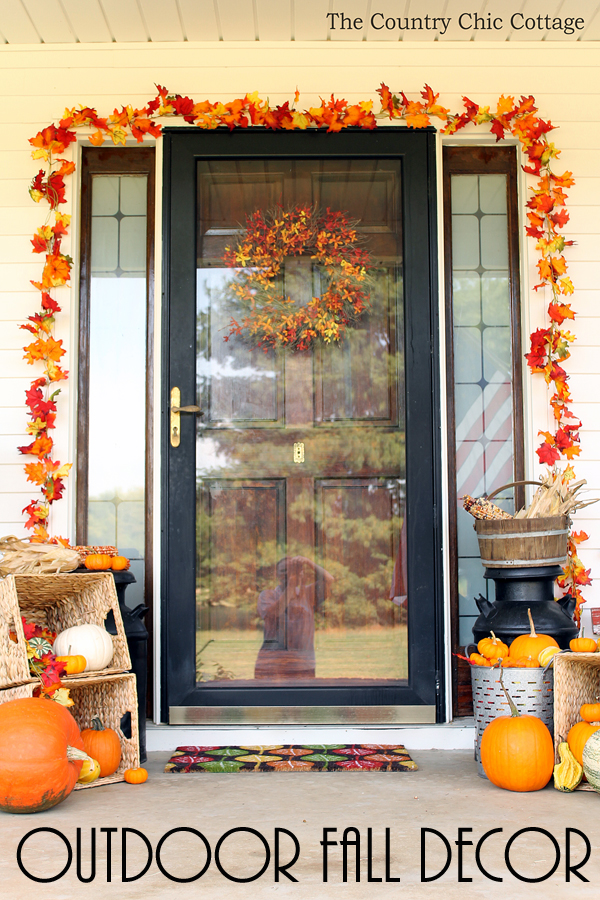 I am going to start on the left on the image above and work my way to the right. I picked up a wide variety of pumpkins and gourds both from my local Walmart and a local farmer. On the left, I stacked two of these Better Homes and Gardens Hyacinth Cube Baskets
.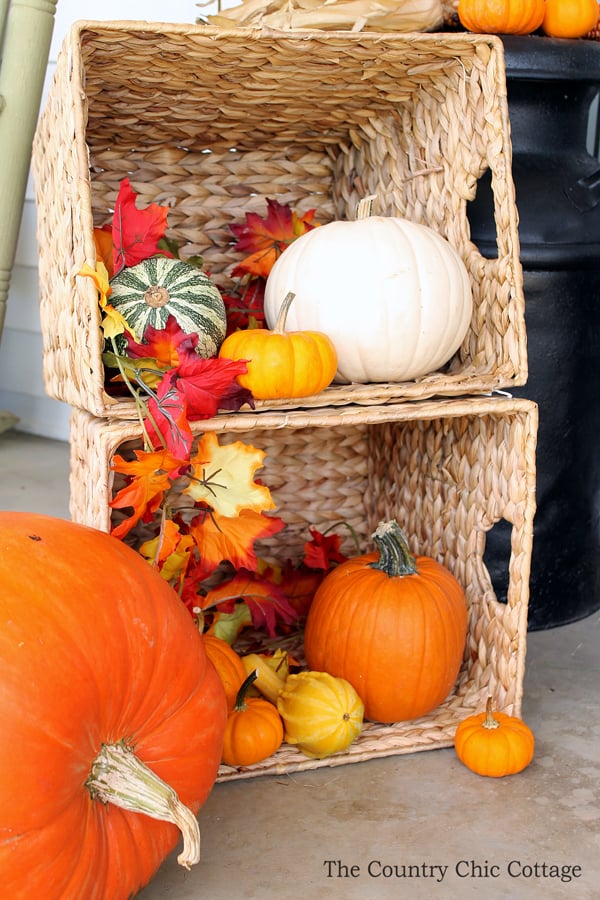 I put in a variety of pumpkins and gourds along with a faux leaf garland.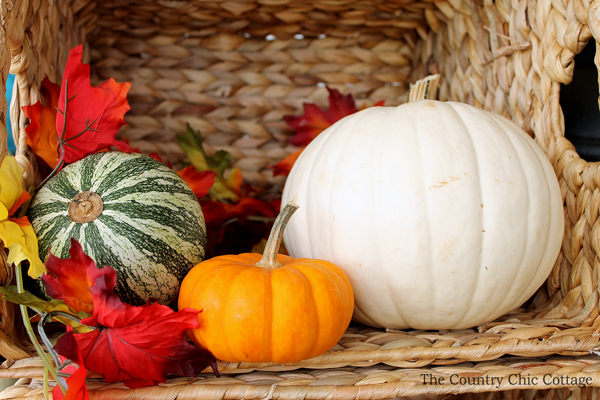 I love dressing things up with a wide variety of pumpkin sizes.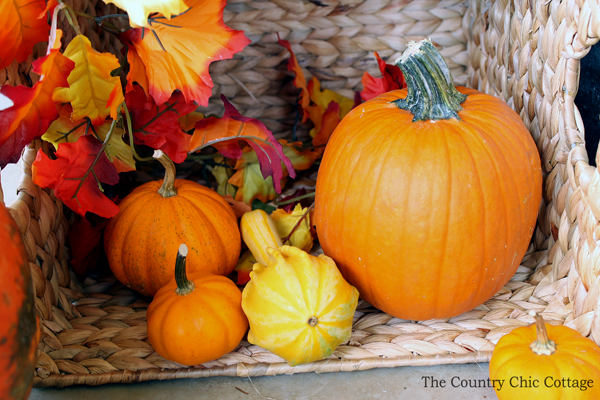 I have milk cans on both sides of my front door. I dressed this one up with a few ears of Indian corn along with some pumpkins.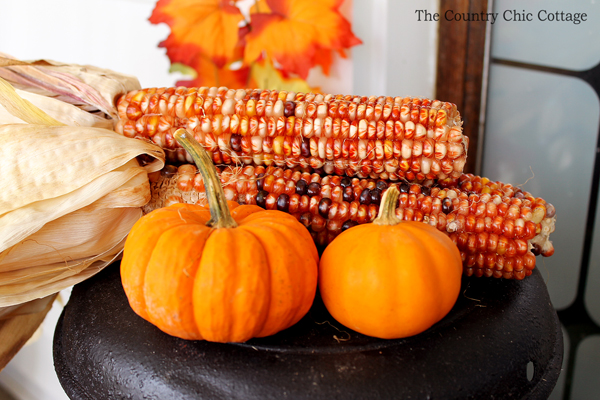 Around the door I used some more of the faux leaf garland. In total, I used 12 of these 6 foot garlands on my porch. I bought oak and maple leaf varieties and intertwined the two around the door. Try these Command Outdoor Light Clips
to hang the garland around the door.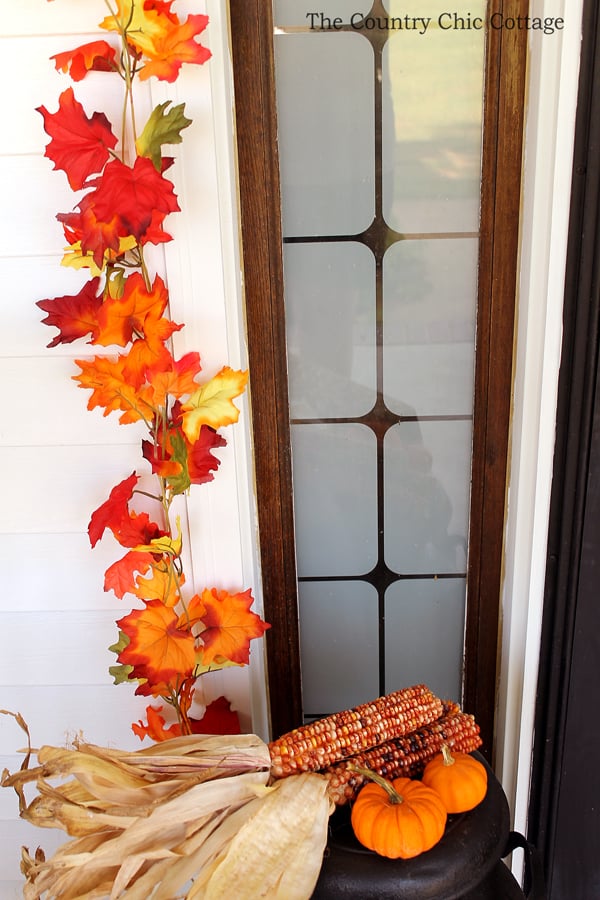 In the center, I fell in love with this Better Homes and Gardens Falling Leaves Coco Mat
.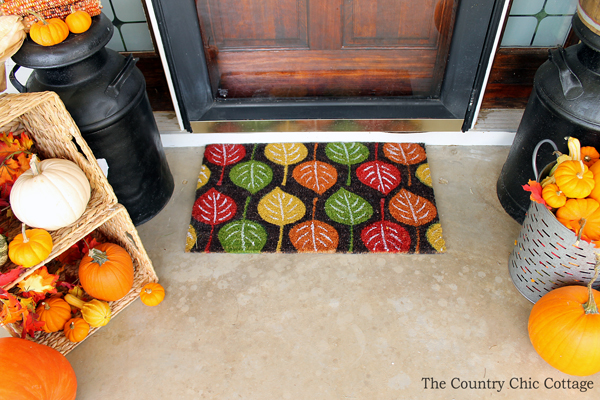 The milk can on the right is topped with a vintage barrel filled with Indian corn.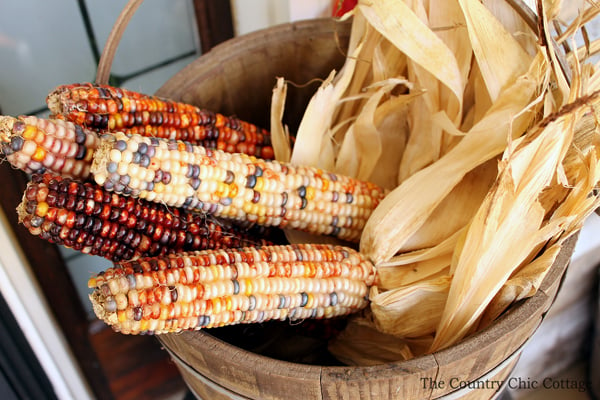 I couldn't resist adding in another Better Homes and Gardens Hyacinth Cube Basket
on the right as well. This time I put it longways.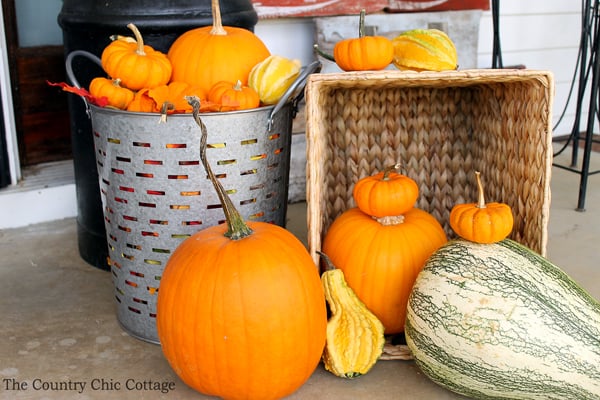 I stacked a few pumpkins inside of it and laid around some gourds.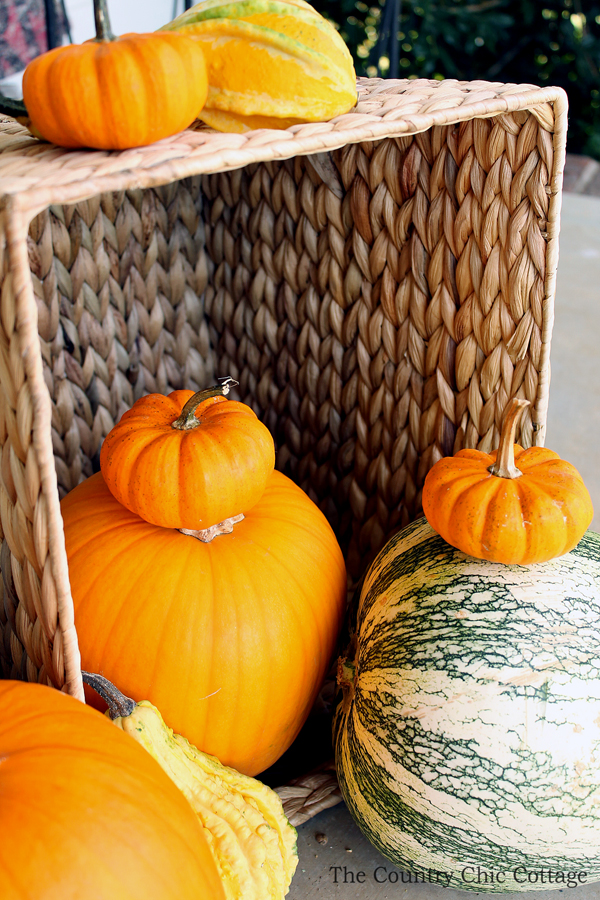 The large Better Homes and Gardens Galvanized Round Bin
is one of my favorite items. I use them in a variety of places around my home. I knew one of them would go perfectly on the porch as well.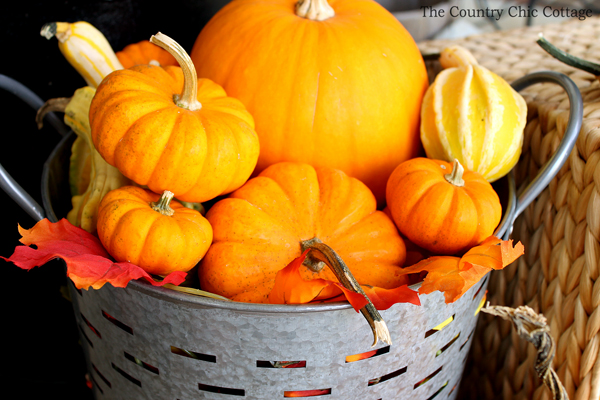 You can read more about the wreath on my front door by clicking here. I got it last year and it is still as gorgeous as ever!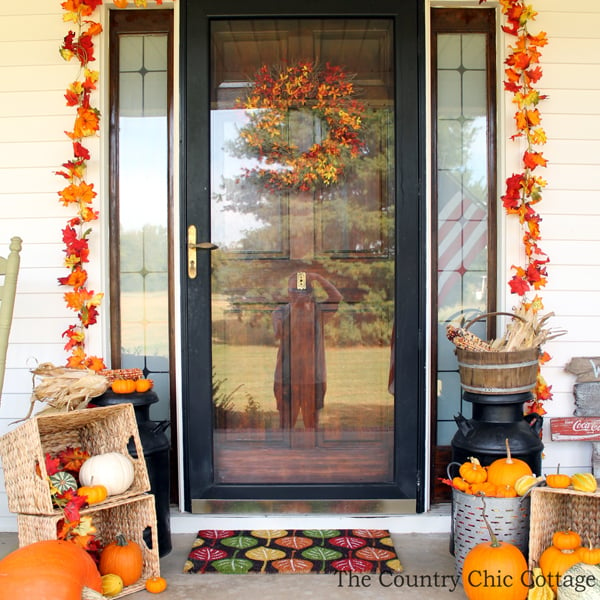 I hope y'all have enjoyed this tour of my outdoor fall decor. We have enjoyed this for a few weeks now and it brings a smile to my face every time I am headed down the driveway. I love a gorgeous fall porch on a gorgeous fall day!