I have been infatuated with dollar store organizing ideas lately. I have shared quite a few of my own ideas here but I thought I would round up even more from around the web. If you are looking to get your home organized in the new year, you will want to surf around these dollar store organizing ideas and get started on implementing these ideas in your own home. We can all use a little affordable organization.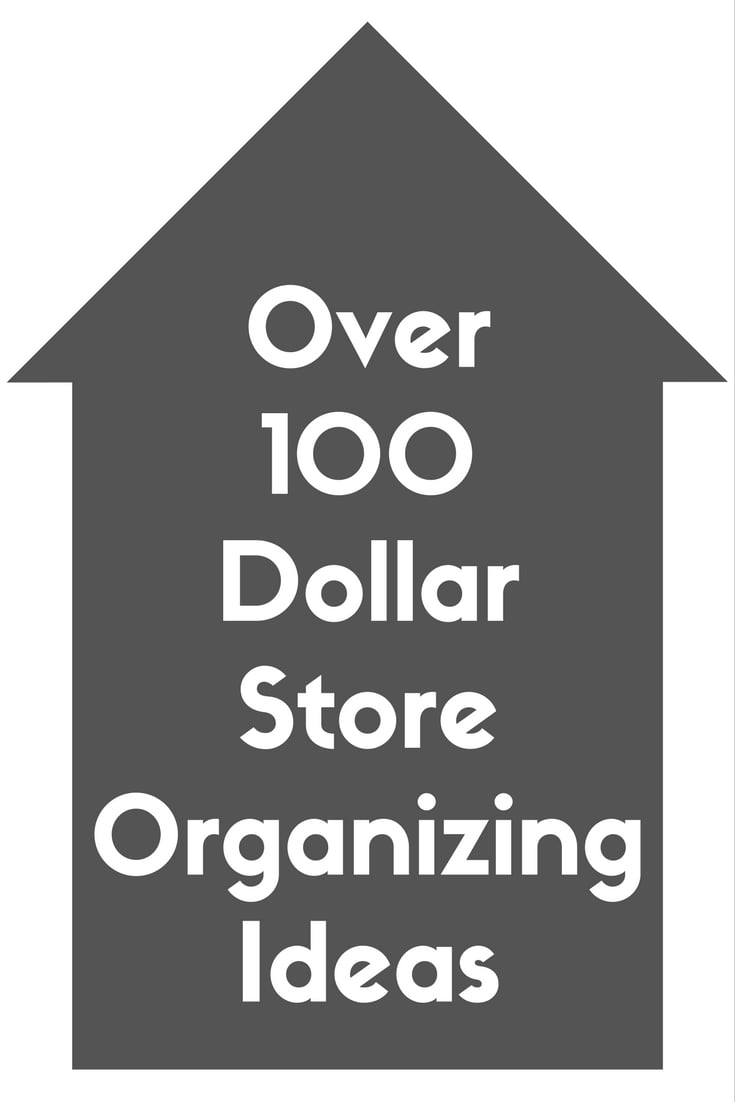 Dollar Store Organizing Ideas
The ideas will appear below with pictures. Click on each picture to be taken to the post for more information on adding these to your home. Enjoy and happy organizing!
I hope you loved all of these dollar store organizing ideas. I will be using quite a few of these for my own home. It is amazing what you can purchase at the dollar store and repurpose for organization. I love affordable organization ideas and these certainly fit that bill! You don't have to spend a fortune to get organized! Looking for even more ideas for organizing your home? I was inspired to create this great round up from the ultimate dollar store organizing expert….Mad in Crafts. Click here to see her ideas for organizing your whole house with one trip to the dollar store. You can see even more posts from her blog on organization here. Click around and get even more inspiration.
Don't want to head to the dollar store? Amazon also has tons of great organizing supplies. The links below are affiliate links which means you do not pay anymore. Shop for your organization supplies in the widget below!
What dollar store organizing ideas will you use for your home? Do you have any others that we don't have listed? Leave them in the comment section below!
More Home Organization Help
Do images on Pinterest stress you out because they seem more like a fairy tale than something you can actually achieve?
Don't fall into that pretty and perfect trap. You can get clutter-free and organized without living a fairy tale life.
No one knows this better than my friend Hilary! She has an entire course for sale that is dedicated to real-life organization ideas. I love that her approach works for any family with any budget.
Check out her course and judge for yourself!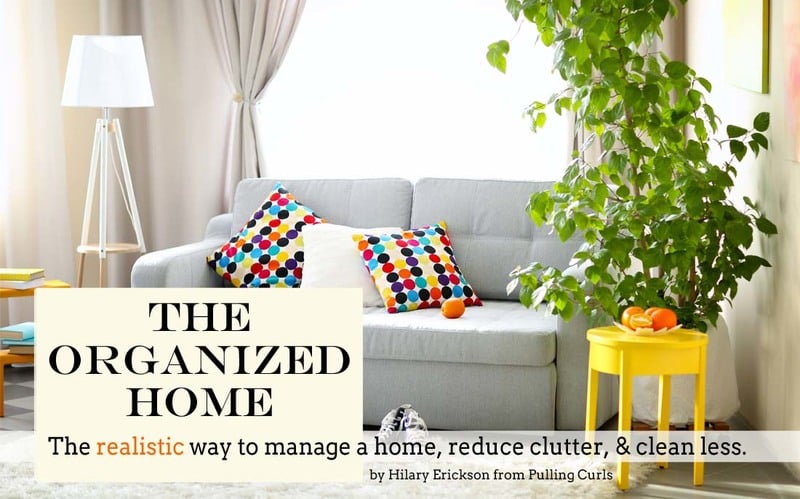 My favorite part of this course is that Hilary strives to make your home easier to clean-up, so that it takes only minutes, instead of hours. Who couldn't use more time and less cleaning?
Plus the system can make your house look fairly put together most times of the day. See for yourself with this course!
Declutter Your Home in 31 Days!
Clear the clutter and organize your home with our daily emails! Every day for a month we will send you a prompt to declutter! Sign up for our email list below to get started.