I posted the reveal of my organized craft closet this week and I thought I would show you some more inspiration in case you are thinking of doing something similar. I mean we have to have a way to store all of those craft supplies. Organized craft closets seems like the place to do it! Grab a cup of coffee and sit down to look at over 20 organized craft closets.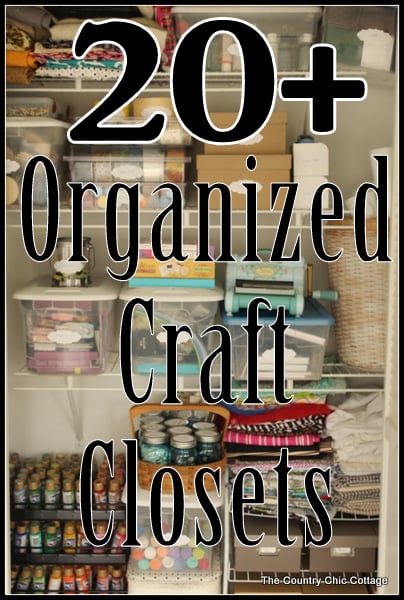 The Country Chic Cottage (that's me!)
Better Homes and Gardens (#2)
Recipe for Design
Simplicity in the South
Armelle Blog
Y'all enjoy these great organized craft closets and get inspired to make a creative space of your own. I know you will love having all of your craft supplies organized and ready when you need them. Take a look around your home and see if there is a closet that you can make work for your creative endeavors. I know you will love it once it is done! Want more??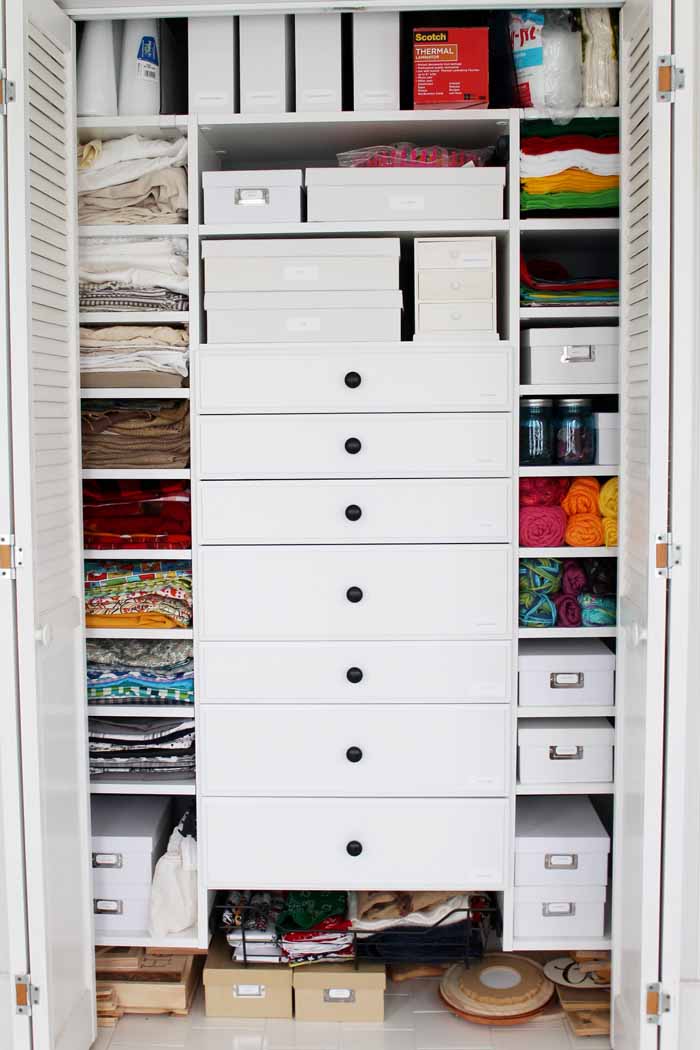 I am in love with my new space and I know you will be as well! Organized, pretty, and ready for some crafting! That is what I like to see! I am sure you can imagine yourself in this space and diving into all of those craft supplies. Are your supplies in a mess? Not organized at all? Gather some inspiration from these organized craft closets for your own space. You are sure to love the results! I know I do!
Declutter Your Home in 31 Days!
Clear the clutter and organize your home with our daily emails! Every day for a month we will send you a prompt to declutter! Sign up for our email list below to get started.