The birthday of the wonderful Dr. Seuss is coming up on March 2nd. How will you celebrate? Need ideas for the occasion. Maybe a treat to take to a party at school? A craft to make with your child? A free printable for an easy way to celebrate? Maybe an activity or some party ideas? I have them all in one list. So hop around this round up over over 40 of the best Dr. Seuss Birthday Ideas.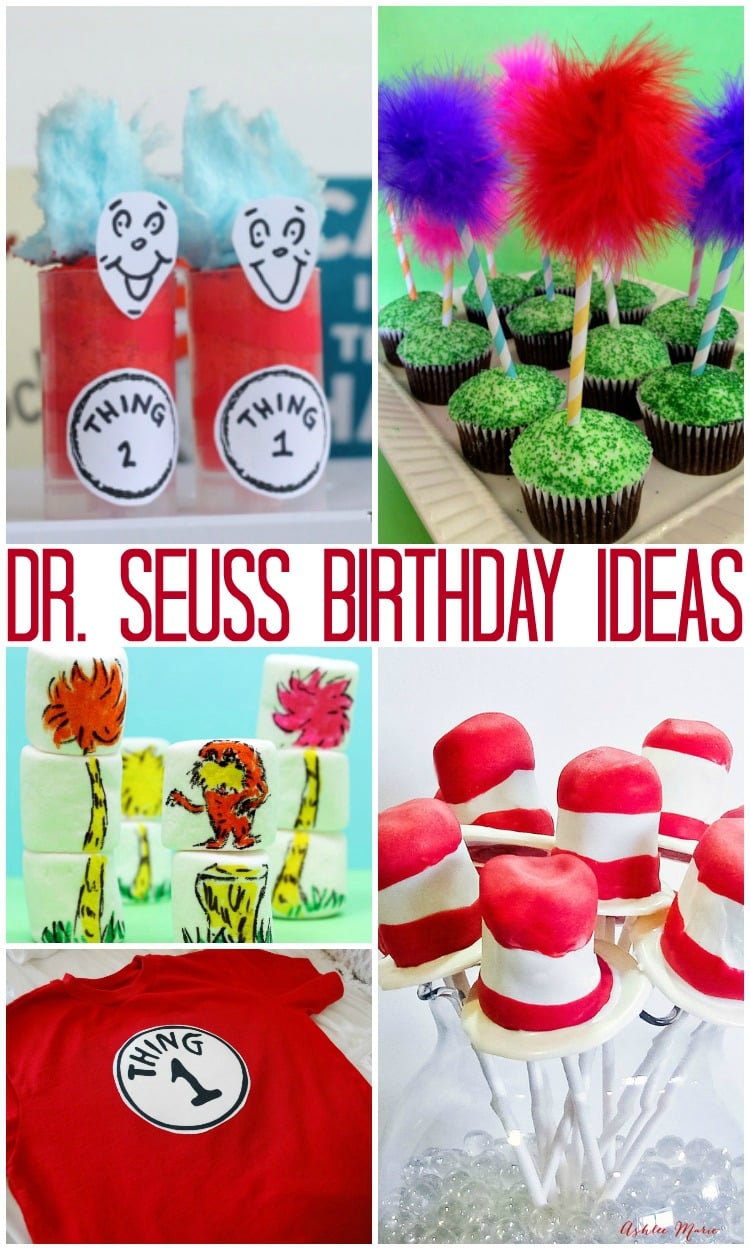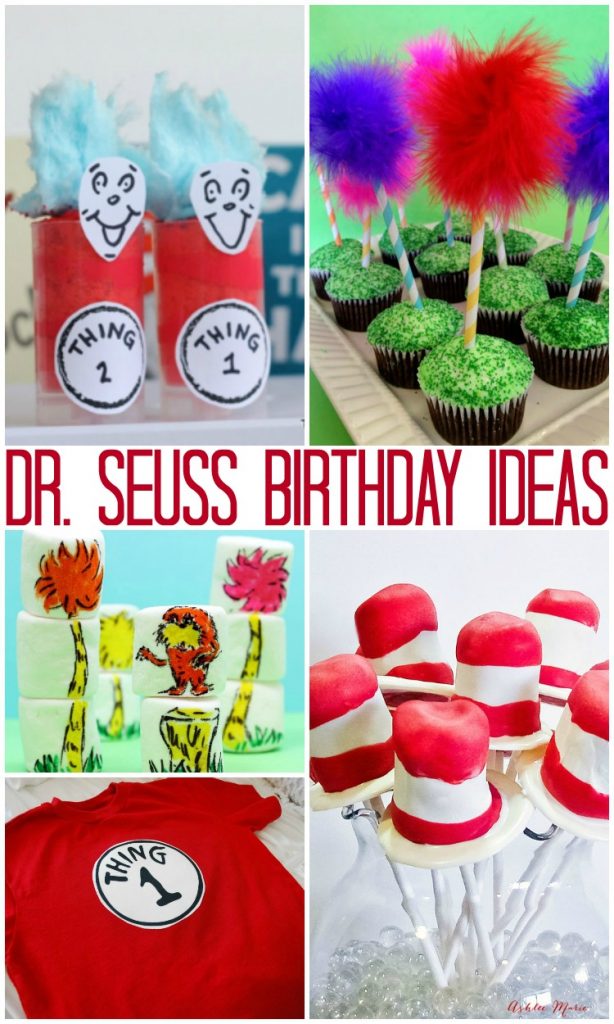 I am going to start with edible crafts cause y'all know that is where my heart lies!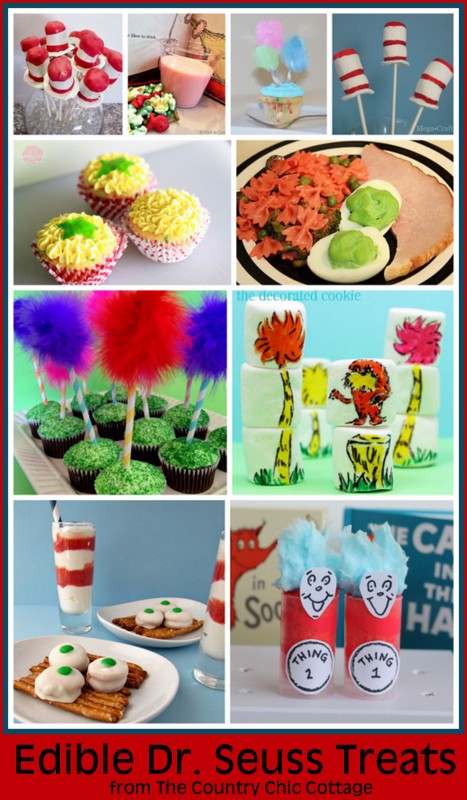 Sources from above:
Next up is some fun free printable activities that you and your kids will enjoy.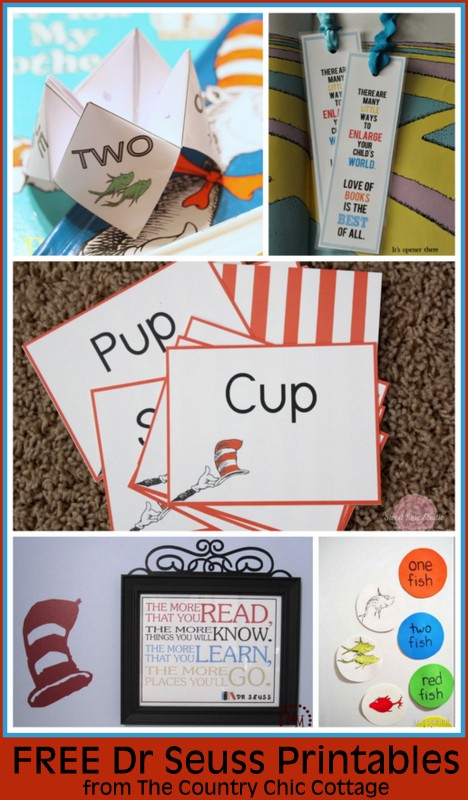 Sources from above:
Now how about some crafty activities that you can make with and for your kids. I know my kids adore Seuss and I am sure yours do as well.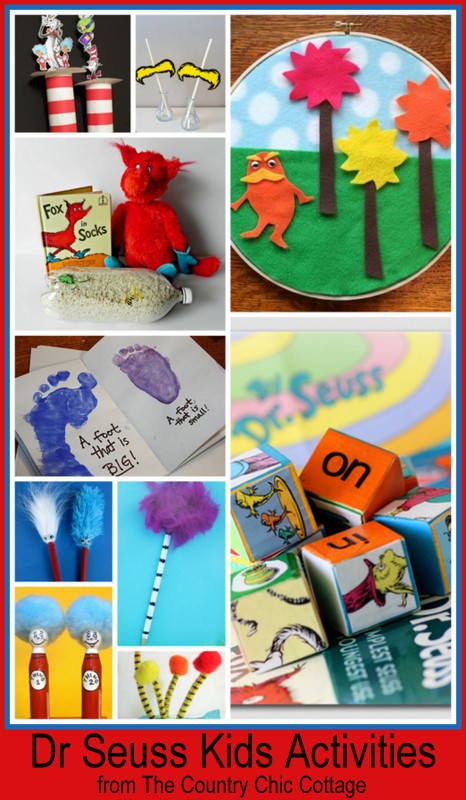 Sources from above:
One of my favorite things to work on is decor for my children's rooms. Here is a collection of Dr. Seuss themed decor to inspire you.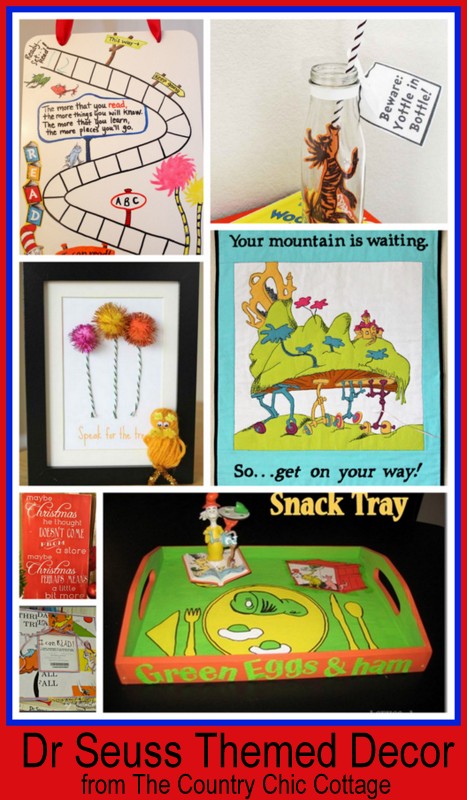 Sources from above:
Nothing is better than a Dr. Seuss themed party. Come check out these party ideas to inspire your next bash.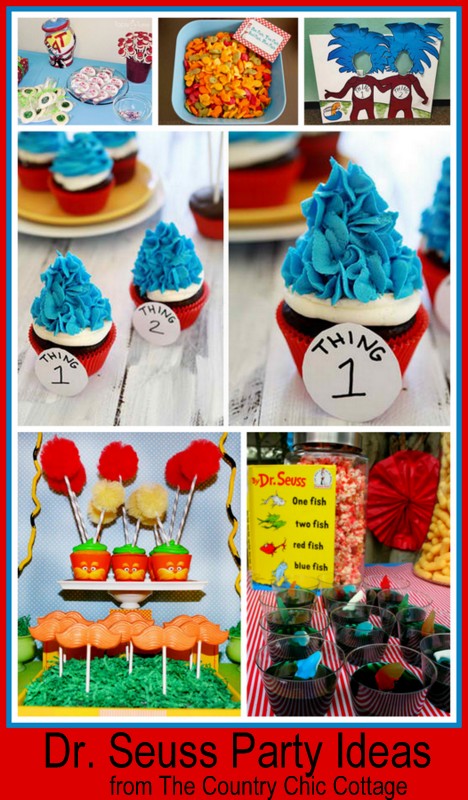 Sources from above:
Lorax Inspired Party Dessert Table
Last but not least, show off your fondness for all things Seuss by making your own items to wear.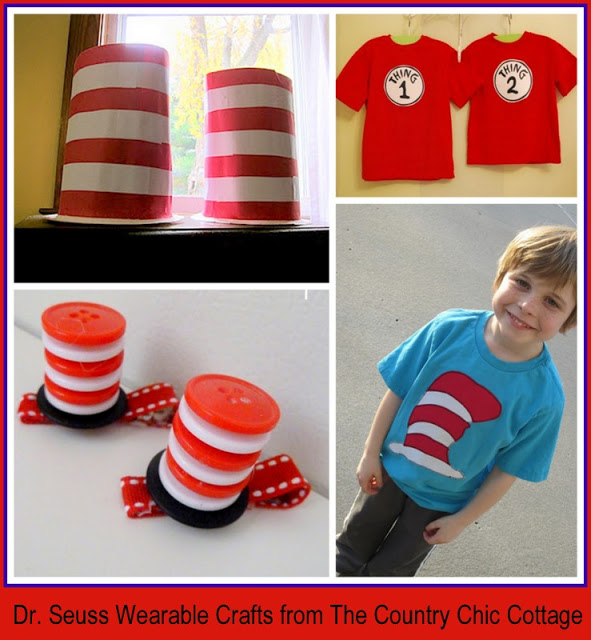 Sources from above:
So click over to some of these tutorials and make your Dr. Seuss birthday celebration a huge success! Whether you throw a party, make a treat, get crafty, do some activities with the kids, or just print off something fun — I know you will enjoy all of these Dr. Seuss activities!