Did you know that you can paint chair fabric? I did this project a while back and we still use this chair. It still looks great! So I know that this project works and works well. Plus it is so much easier than getting new fabric for any chair that you have. I started with the vintage folding chair below and turned it into something fabulous!


Items needed to paint chair fabric:
Links may be affiliate links.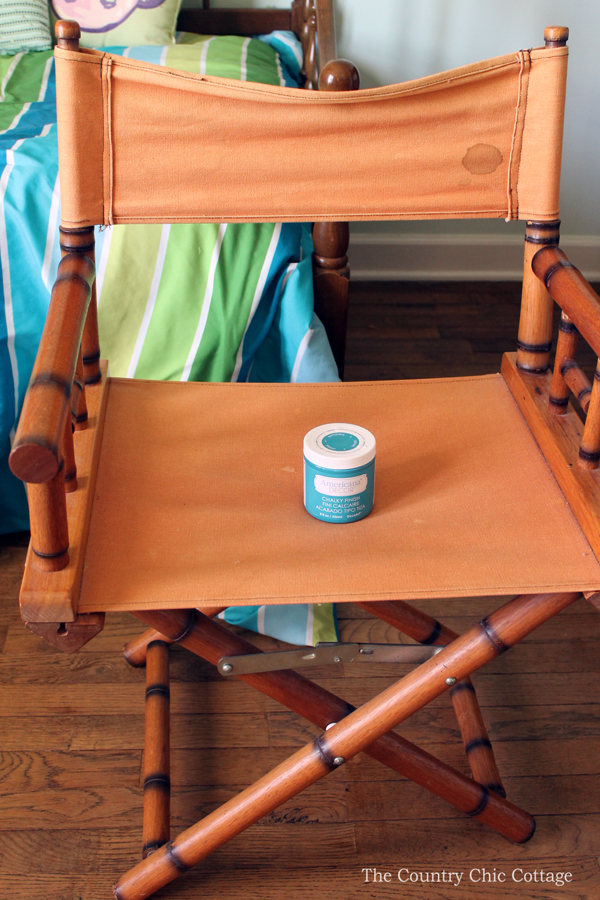 First of all, the fabric on this chair was already a really stiff canvas like fabric. It was stained and needed a makeover. However I was not entirely sure how to get that bottom seat portion off to get new fabric in place. So I brought out my favorite weapon….chalky paint! I used the paint directly on the fabric with no additive. If you want a softer feel, try picking up a fabric medium to add to your paint.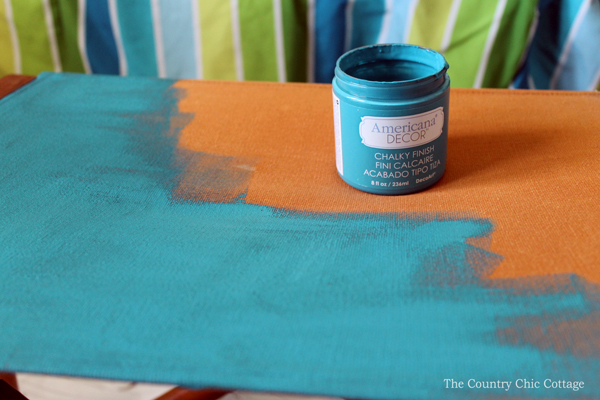 I used the paint directly on the fabric and at first it looked great. Then as the project dried, the stains started to peek through my new painted fabric.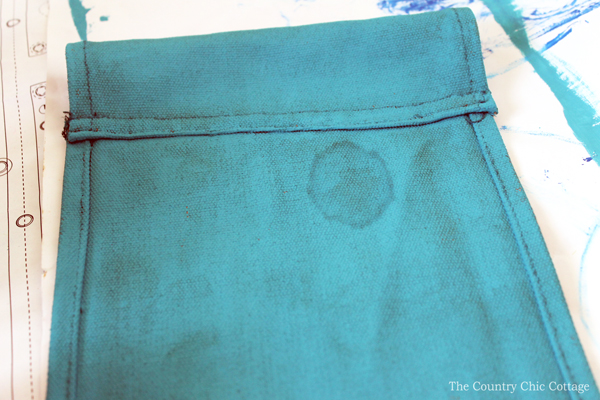 I broke out the Americana Stain Sealer/Blocker. This is a clear product that is proved to block stains on your surfaces. I used this product on my fabric first then one more coat of chalky finish on top of it. Please note that the stain blocker works best if allowed to cure for an extended period of time. I allowed 5 days before painting over it.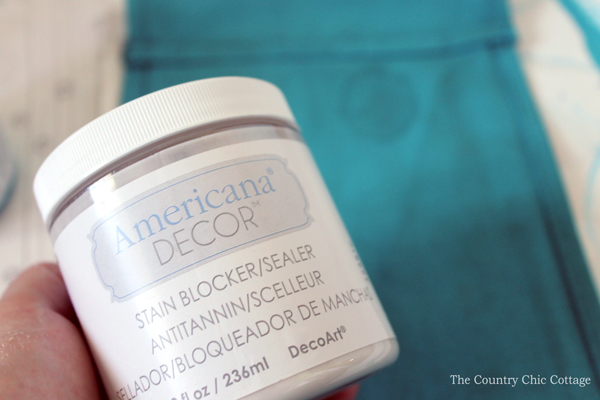 The combination of the products worked perfectly! I was thrilled with the results! The fabric did get a little stiffer. You can try using a light sand paper on the fabric after painting to get rid of some of the stiffness.
Have you ever thought to paint chair fabric? Have an old chair? Give this project a try! You will love the results!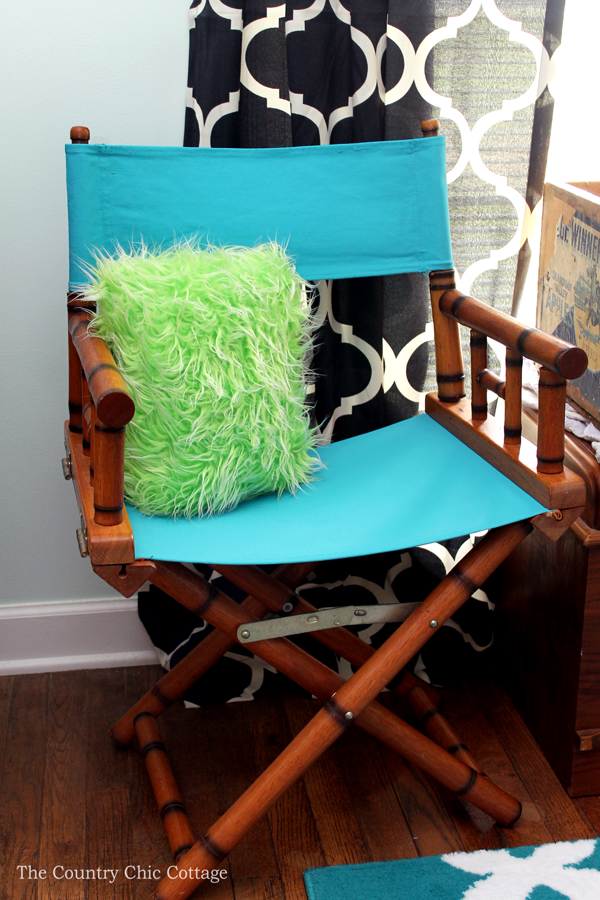 Want to see more great projects that paint chair fabric? Try these links!