Need help painting a steel door? I have all of the advice you need below! When DecoArt contacted me about sponsoring a community service project a few months ago, I didn't have to think long about a door that needed a makeover. You see the door on the concession stand at the softball field was in bad need of some paint. A huge thank you to DecoArt for sponsoring this post and sending supplies for a stunning before and after!

You see the door was a bit rusty. And by a bit I mean a lot. It needed some help…badly. So we went to work!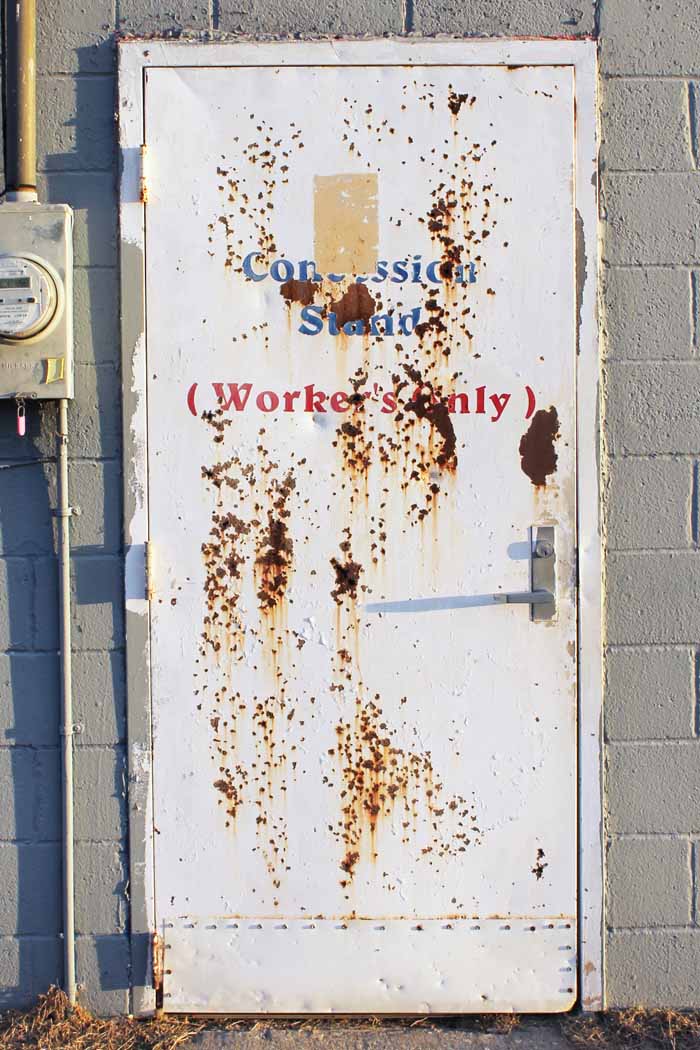 While we were at it, a few other doors on the concession stand got a few coats of paint as well. We are actually no where near done with the makeover here but I couldn't wait to share my success on these two doors.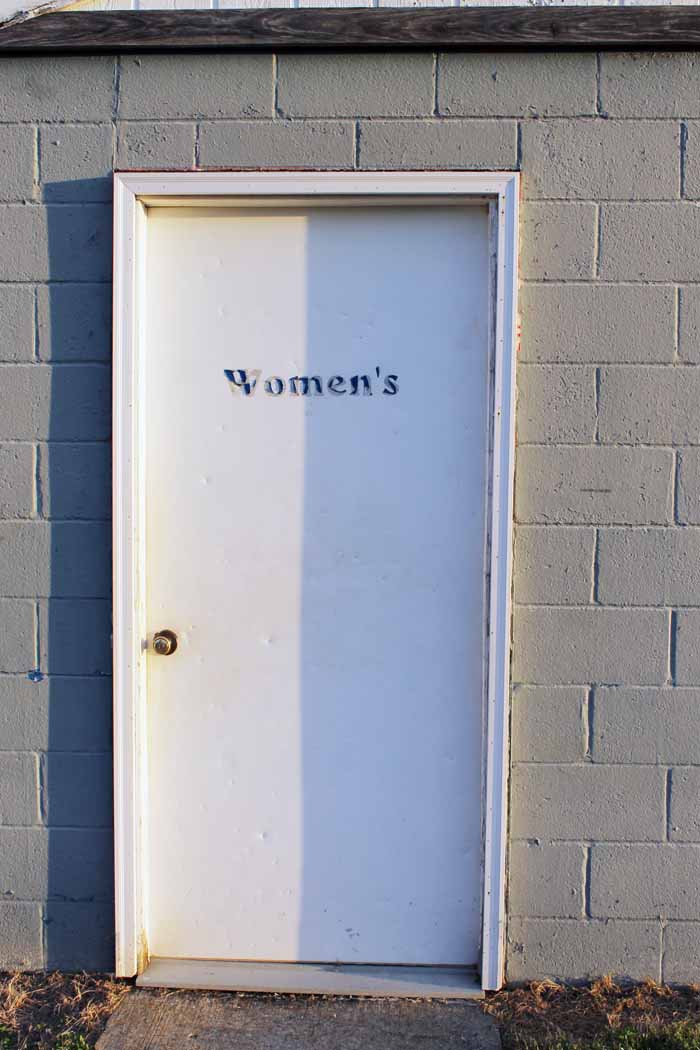 Supplies needed for painting a steel door:
Americana Curb Appeal (we used modern red, hampton blue, and farmhouse white)
Americana Metal Primer (for any rust)
Sandpaper
Electric Sander
Metal filler (for holes) (I used JB Weld)
Cricut Outdoor Vinyl
Cricut Maker or Explore for cutting
Rags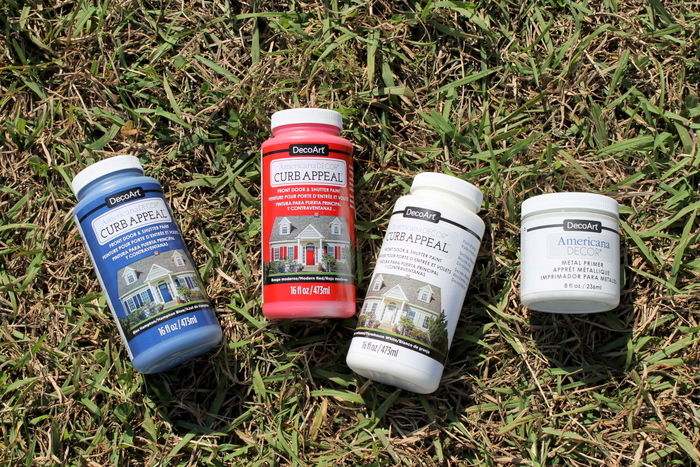 Steps for painting a steel door:
Sand the door to remove flaking paint and rust.
Wash door well to remove any residue and dust. NOTE: Use TSP to wipe down your door for extra cleaning power.
If the door has holes (like ours), use a paintable metal filler to fill them in. I used JB Weld. Allow this to dry according to the package directions before continuing.

Sand door again to smooth out filler.
Wash door again to remove any debris.
Dry door before beginning to paint.
Paint with a few coats of metal primer following the directions on the side of the can.

Allow to dry completely before continuing.
Paint your door with a coat or two of Americana Curb Appeal following the directions on the package.
Your door makeover is almost complete! You can cut decals if desired from outdoor vinyl and apply to the doors as well. I used my Cricut Maker to cut out a few and then added them to each door.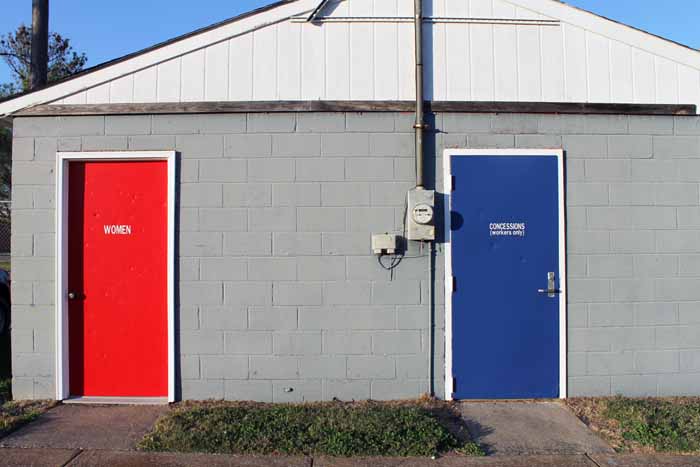 This door looks 1000 times better and it is all in the power of paint. Who would have guessed that paint could make such a huge difference. Now is the time to tackle projects like these y'all. Do not let your steel doors spend another winter getting beat up by the elements.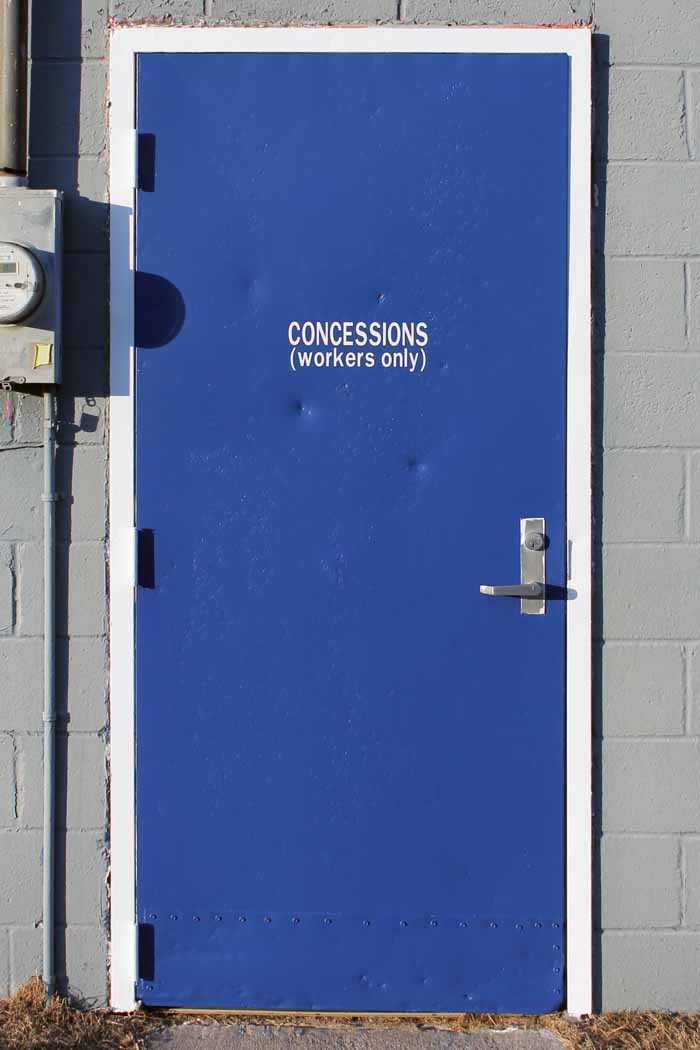 Grab some Americana Curb Appeal and give your doors a few coats of paint. Painting a steel door is so much easier that you thought it would be….am I right? You might even pick up an extra bottle and do a community service project in your neighborhood. Imagine what a difference a few freshly painted doors would make around your home town!