I thought I would share one of our personal favorite appetizer recipes. These party ham rolls are a staple at any family gathering around here. I also make them regularly and serve them for supper. They are the perfect after school snack as well. In other words, y'all need this recipe in your life!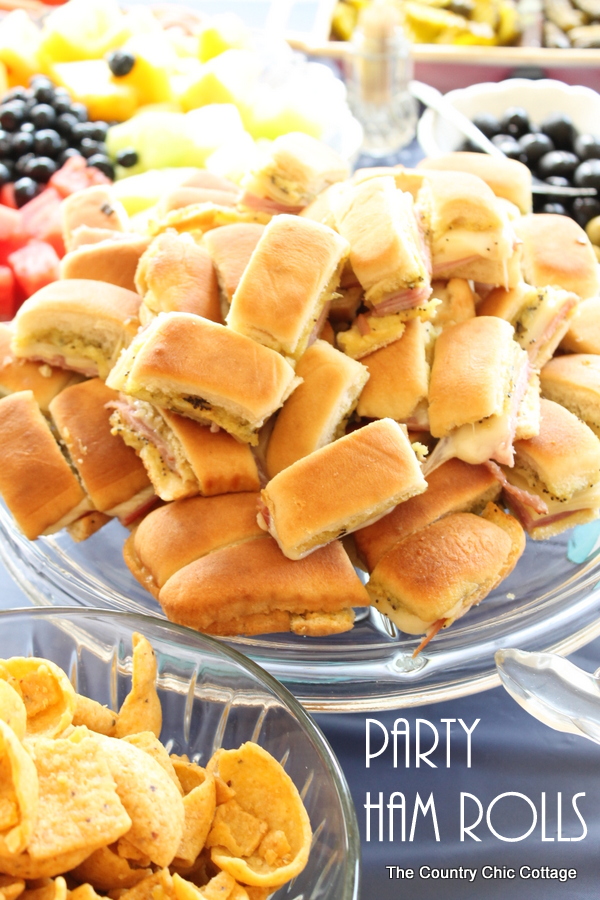 Party Ham Rolls Recipe
mini dinner rolls (recipe uses two packages of the type I use)
1/2 cup butter (1 stick)
2 tablespoons prepared mustard
2 tablespoons finely chopped onion (optional)
2 tablespoons poppy seed
1 teaspoon Worcestershire sauce
8 ounces thinly sliced ham
6 ounces sliced Swiss cheese
Melt butter in a small sauce pan. Add mustard, poppy seed, onion, and Worcestershire sauce. Cook over medium-low heat until onions are transparent.
While mixture is cooking, slice each flat of rolls horizontally (DO NOT SEPARATE). Spread both sides (inside tops and bottoms) evenly with butter mixture. Layer on ham and cheese.
Refrigerate until ready to bake. These are perfect to make the night before and just bake the day of your party.
Bake at 375 ° for about 15 minutes, or until thoroughly heated and cheese is melted. Remove from oven and slice to serve.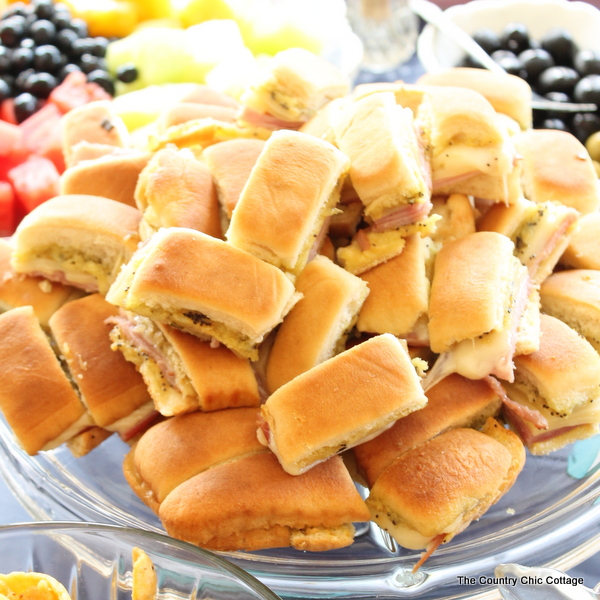 I served these at the baby shower we had over the weekend. Y'all stay tuned for all of the details on it tomorrow. These are my daughter's favorite for any gathering so I just had to make an entire pile of them! These party ham rolls will quickly become a favorite around your home as well.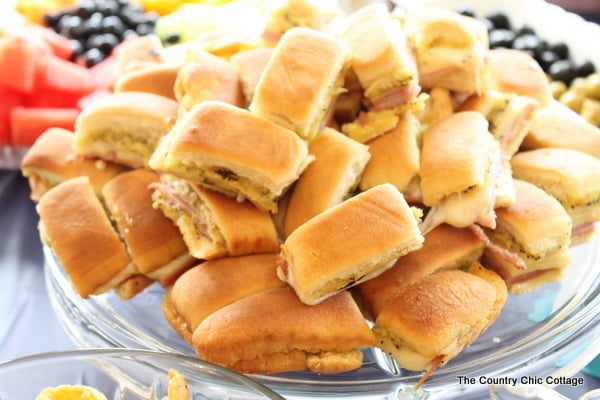 Looking for easy recipe ideas?
Struggling with supper and what to make? Do you wish you had a way to make meals faster? The dump recipes system allows you to make 10 meals in just one hour or less, rescuing your dinnertime and saving you time and money.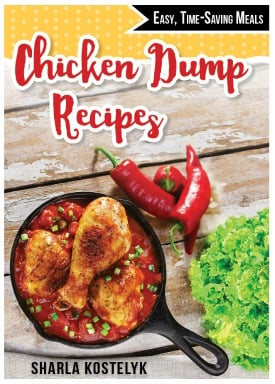 Want to try it for yourself? I have the perfect cookbook for you. Chicken Dump Recipes includes 5 plans, each with printable shopping lists and printable labels. Most of the 25 recipes included can go from the freezer to the crockpot, saving you even more time. All the recipes include gluten-free instructions as well.
What are you waiting for? Give the dump recipes system a try in your home and make meal time a bit easier!