What is camp crafts week without a fun twist on smores? You can make my peanut butter Nutella smores over a campfire or in the comfort of your own home. This is a part of Craft Lightning week where I post projects that all take 15 minutes or less to complete. You can find the projects so far this week on the round ups from day 1, day 2, day 3, day 4, and day 5. You also have one more day to link up to the Craft Lightning linky party. Are y'all hungry just looking at the image below? Yep me too.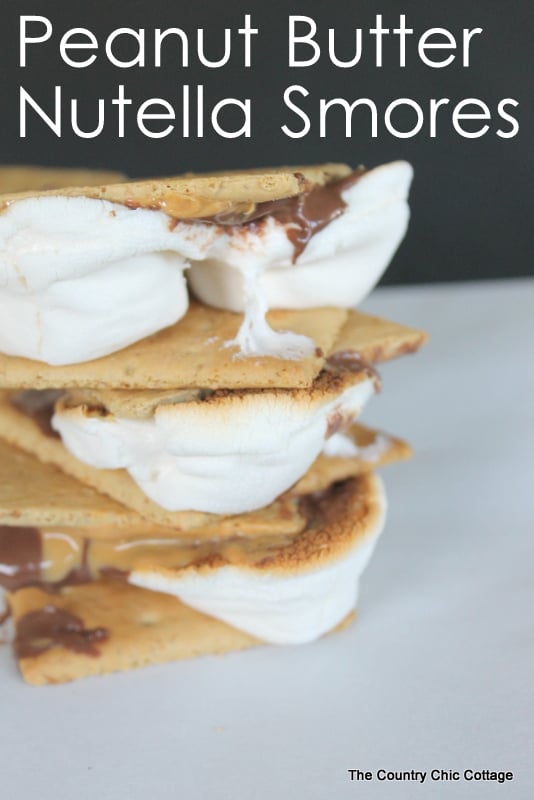 For the peanut butter Nutella smores you will need:
Peanut butter
Nutella
Marshmallows
Graham crackers
I am going to show you how to make them in the house below but you can easily convert to roasting the marshmallows over the camp fire. Start by placing one graham cracker with two marshmallows on top on a baking sheet. Each one will make one smore. I made my batch for my crew so there are multiples.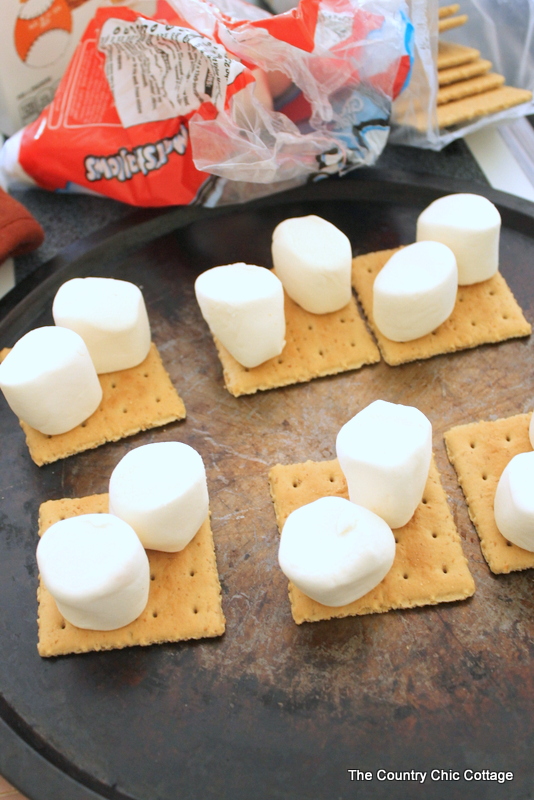 Place in the oven under the broiler and watch CAREFULLY! The top to your smore will be another graham cracker spread with a little peanut butter then spread with a little Nutella on top of that. You can do this while your marshmallows are browning up.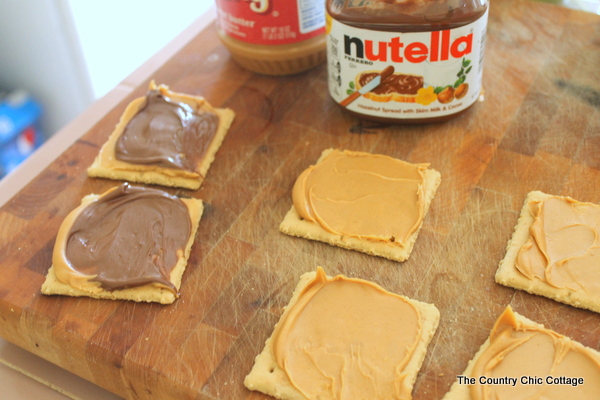 Remove the marshmallows from the oven when they are all brown and toasty and just how you like them. This one takes a few minutes so again watch them carefully! Remove from the oven and start adding that other graham cracker peanut butter/Nutella side down. Push to get it to squish out like that.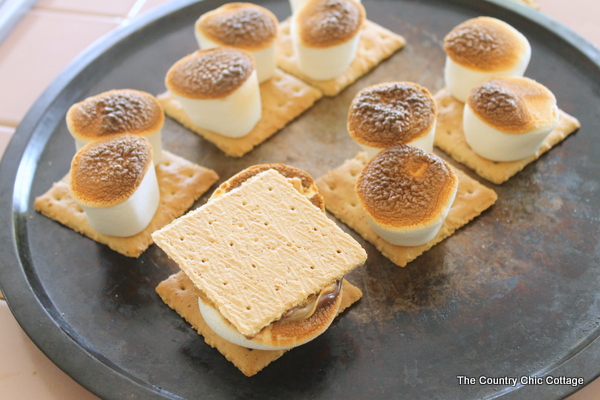 And there you have it! In just a few minutes you can have peanut butter Nutella goodness just oozing out of a smore. These are messy but licking your fingers is all a part of the experience right?? Make a batch of these peanut butter Nutella smores with campers, your kids, your spouse, or heck…no one will know if you eat them alone!