Welcome to the camp crafts edition of Craft Lightning. My first quick and easy craft is these plastic canvas storage boxes. These are perfect for a summer kids' camp because they are easy to make, and the kids will love to take them home. You can download my free template below and have all of the pieces cut for the campers. Then they just use some basic sewing skills to finish off the box. They will have fun and learn a little something in the process. You can also make a bunch of these for your child's room or even to use as party favor boxes. This tutorial was originally posted over at Crafts Unleashed; however, I thought I would add it here in case y'all missed it. You can also link up your projects to the Craft Lightning linky party for a chance to be featured here all week. Head on over and link up YOUR easy camp crafts!
If you have missed any of the fun this week, catch up with the features from day 1, day 2, day 3, day 4, and day 5.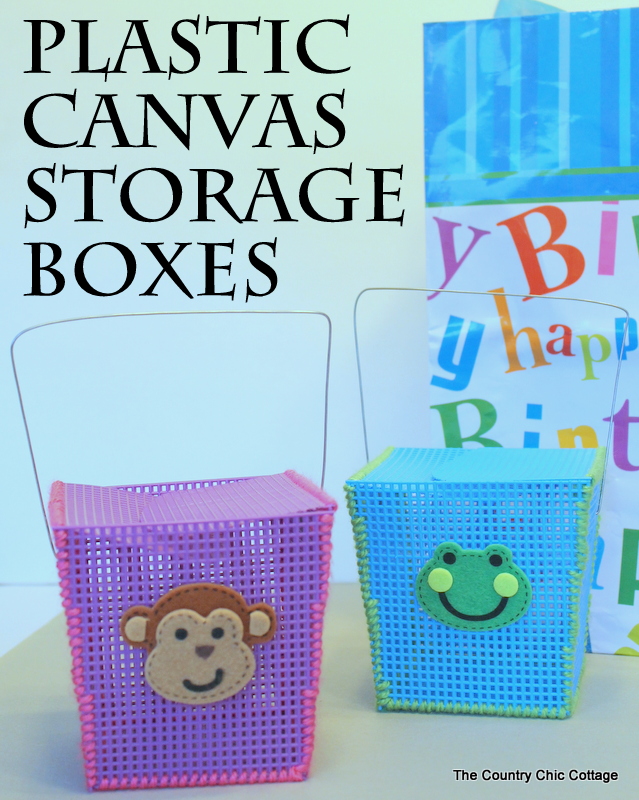 Supplies needed to make your own plastic canvas storage boxes:
The products used in this tutorial were given to me as part of my design team status with Consumer Crafts. All projects and opinions are my own. The links below may be affiliate links.
Grab your free pattern:
To get your free Plastic Canvas Favor Box Pattern, sign up for our newsletter in the box below. Look for a box with a picture of the favor box, then enter your information. You should get an email within a few minutes with a link to the download. Please note that if you already get our newsletter, just add your information again, as you will not be signed up for anything further.
Please note these labels are for personal use only.
Make your favor box: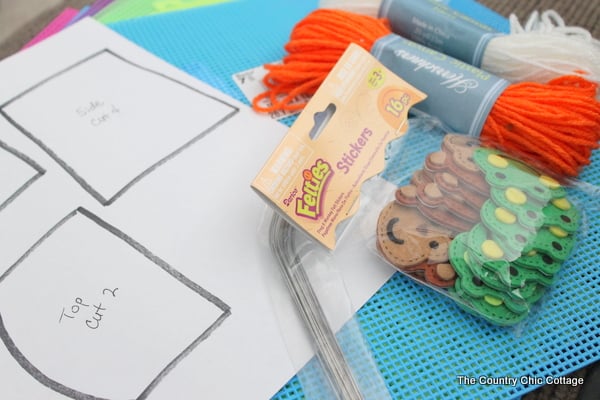 Start by cutting the shapes from the plastic canvas with the pattern. This is definitely something you can do ahead of time before letting any kids finish this project.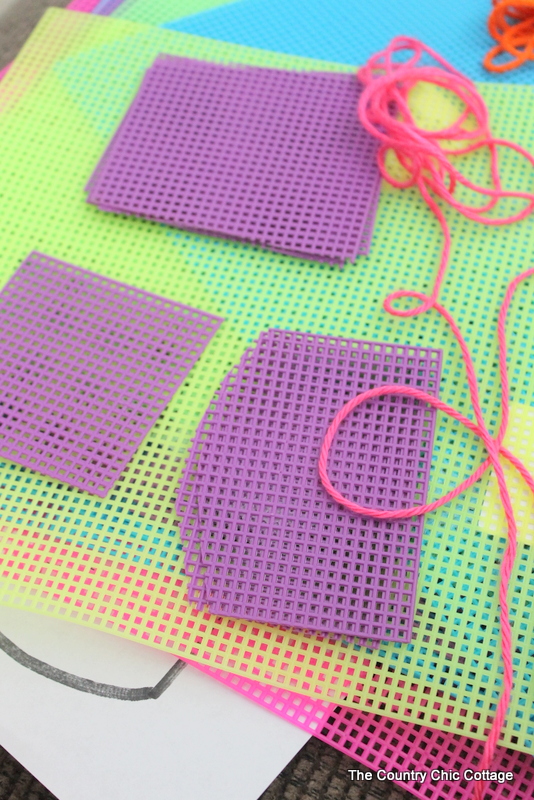 Using the bottom and four side pieces, stitch the yarn all the way around the bottom, so all 4 sides meet. This is a great way to teach basic sewing skills.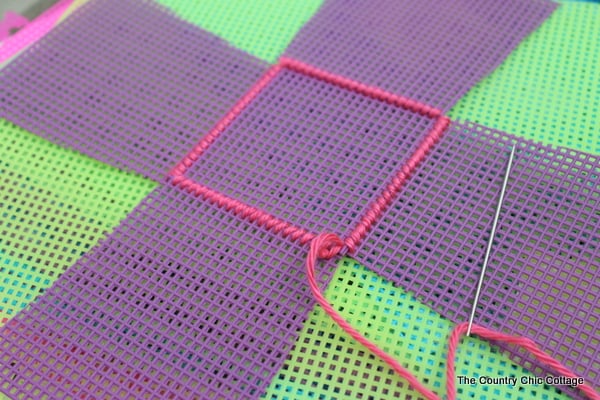 Fold the sides up one by one, and stitch where the sides meet. Add the top pieces by stitching across where they meet – just one side.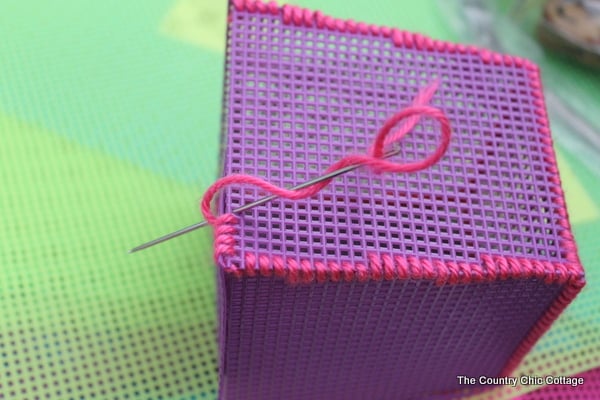 Bend a piece of floral wire to act as a handle. This step should be completed by adults as the wire is sharp. See the image below for more details on how to bend the wire. Cut it with side cutters to the desired length. Be sure to bend up on the inside of the box as shown, so it stays put. Let the kids pick a felties sticker to add to the front of their creation.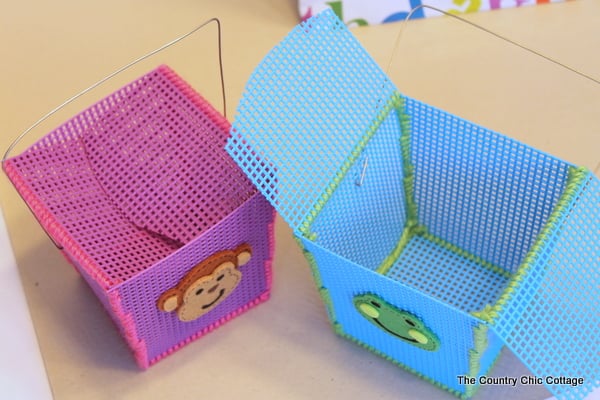 The kids have their own plastic canvas storage boxes to take home from camp! This project is perfect for older kids that have an interest in crafts and sewing. Plus, it is super quick and easy, which makes everyone happy! Make this one with campers or your own kids this summer.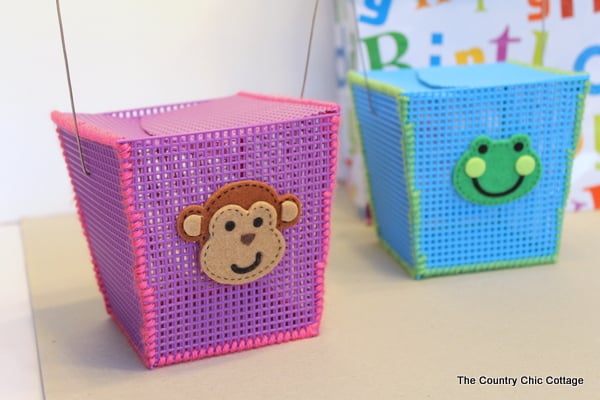 Y'all stay tuned as I post a quick and easy camp craft all week this week for Craft Lightning. Each morning I will post a tutorial that takes 15 minutes or less to complete, and each afternoon I will post a round-up of quick crafts from other blogs. This should be tons of fun! Y'all enjoy these plastic canvas storage boxes, and stay tuned for more fun!