Ready for my polymer clay tutorial? I know you want to make some clay hang tags!! And who can resist mason jars!! First the story — I totally got inspired by
Mandy's clay flower hair pin tutorial on Sugar Bee Crafts
and purchased some polymer clay. Got it home…the girls did not like the hair pins. Well pfft… What to do with this clay?? I see clay hang tags all around blog land. So I broke out some white clay and starting playing around. What I ended up with is soooo cute…
You can use any stamp you have for this. I broke out may mason jar stamp and literally "stamped" the clay. I think cut around the outside so I was left with a white mason jar shape…then just use a straw to add a hole to the top. Easy as pie!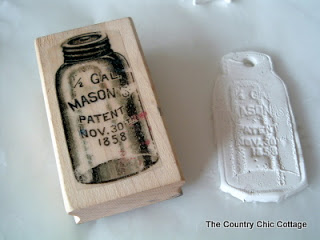 I made more and more! 🙂 Then followed the directions on the package for baking my creations. I must say this was super easy to work with. And if you mess one up…just wad up the clay and start over!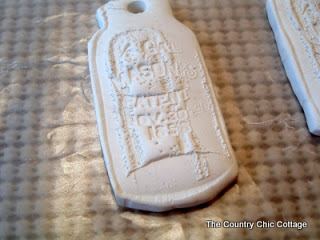 So then my mason jars were lined up in a row. And they were all white and well plain…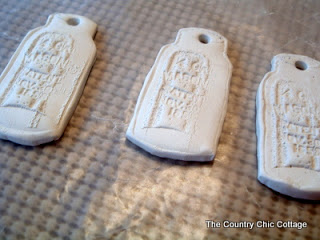 A little close up shot of the detail cause I looooove the way there are raised areas…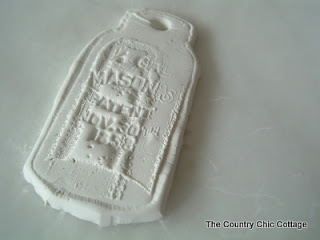 So I broke out my craft paints and mixed a color close to the blue ball jars and painted my hang tags a pretty blue!! 🙂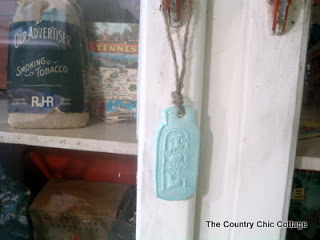 Now where can you use hang tags?? Oh yes I am getting to that!! Hang on a cabinet door…preferrably a shabby vintage cabinet full of goodies!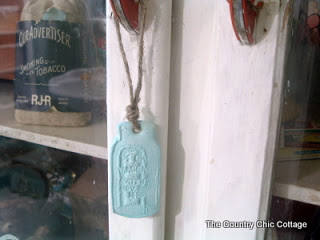 Hang it right on a glass jar or jug handle…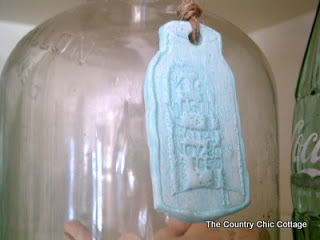 Preferrably one full of clothespins!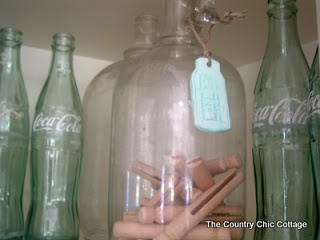 Or add a touch of elegance to something oh so rusty!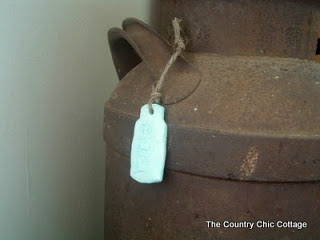 Break out your stamps and polymer clay today! Hand stamp your own polymer clay tags! Maybe you want mason jars or just circles with numbers? They are oh so easy!!