I am here today with a fabulous Pottery Barn Knock Off Canister that you are going to love. I am lucky enough to have DecoArt sponsoring occasional posts using their product. Grab your paints, a thrift store canister, and lets get painting.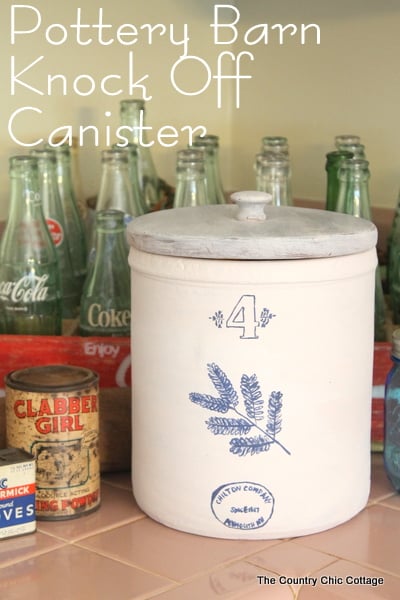 First lets compare my version of the canister to the Pottery Barn original. Not bad for an $87 savings huh?

This journey started with an obsession with the PB original. I loved it but could not afford to pay almost $90 to store my dog treats. (What? Can you?) So I stalked my thrift stores, garage sales, anywhere I might find a canister on the cheap. After weeks of searching, my eyes landed on the beauty below at a thrift store for $2. Oh yes…sold.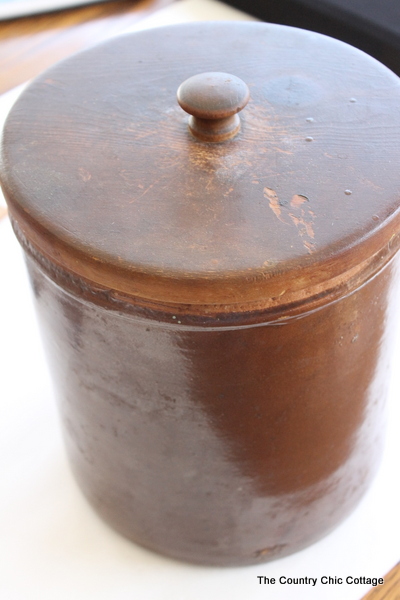 Boy it doesn't look like much there does it? It was right out of the 1970s and was in need of a new home. I first painted the entire thing with an off white paint from DecoArt. The lid received a coat of the same color paint just a very light coat. Then it was time to paint that decorative detail on the front.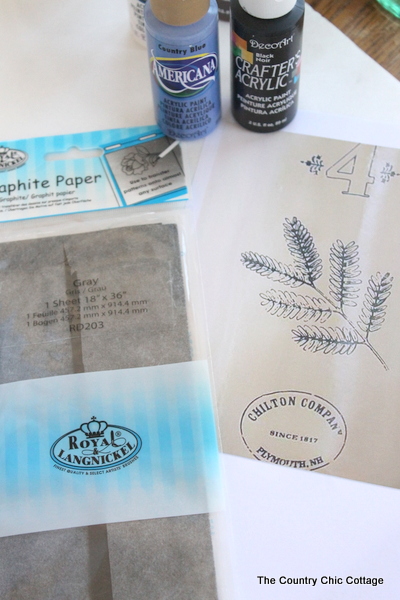 I printed out an extra large copy of the PB version and grabbed my graphite paper. I traced the PB image right onto the front of my canister using the graphite paper. No it is not perfect but the lines are close enough for me to paint in a facsimile of the original.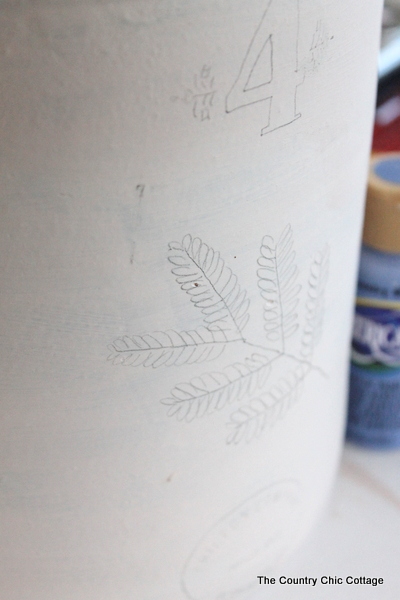 I play around with blues and blacks until I landed on a paint color I loved. I then started filling in the lines I made on my canister with paint. I kept my picture of the original version close at hand and tried to mimic the brush strokes. The writing at the very bottom was hardest of all. I actually traced the letters with a blue fine line marker before painting them.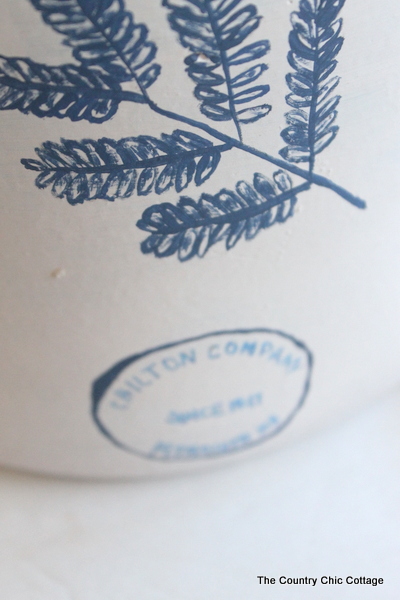 The letters and the painting are perfectly imperfect which I think is what makes it look even more authentic. Remember this is a knock off of a piece that is supposed to look vintage. Don't get fussy with your knock off just free hand your painting and have fun with it. It should look hand painted and vintage just like the original you are trying to mimic.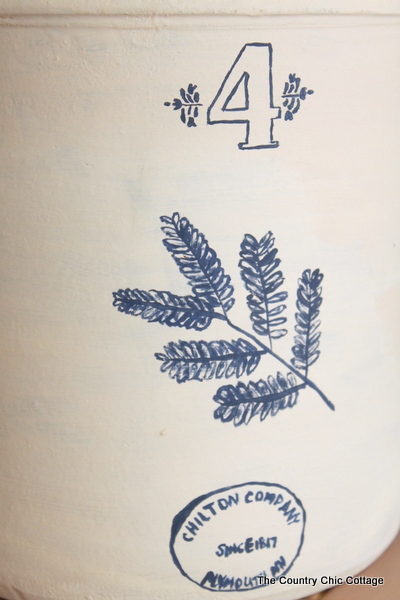 I am using my Pottery Barn Knock Off Canister to store the dog's treats. Stay tuned tomorrow as I show you where this one ended up and the changes I have made in my kitchen organization.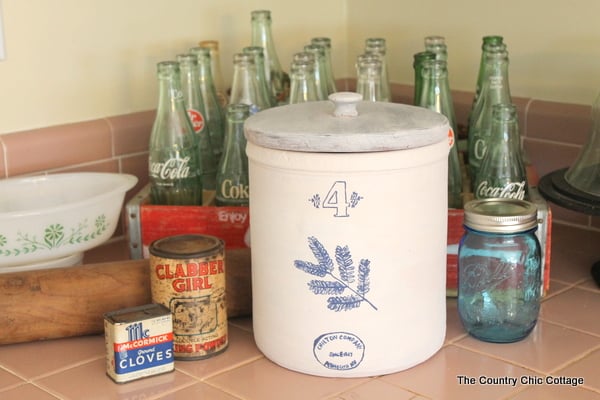 I am a member of the DecoArt core blogger program and I have been compensated for my participation. However the project and opinions are all my own.