This post is part of a paid campaign with American Crafts, but all opinions are my own.
I am gearing up for a teen room reveal y'all. It might be a while but when I had the opportunity to work with American Crafts and their Project Life product line I thought they would fit perfectly with the room. Project Life is actually a super simple approach to scrapbooking that requires no
scissors
, glue, or special tools. But the designs had me at hello. I chose the Dear Lizzy 5th and Frolic collection because of the colors and characters on the cards. My daughter fell in love with them as well and our Project Life collage art was well on its way to being completed.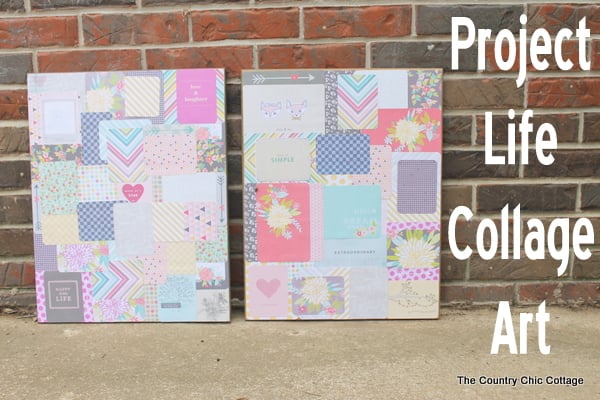 I used some art that was hanging around in the closet. We all had these at one time right? Cheap art on a cheap board. I turned my daughter loose with the Project Life Dear Lizzy 5th and Frolic Core Kit.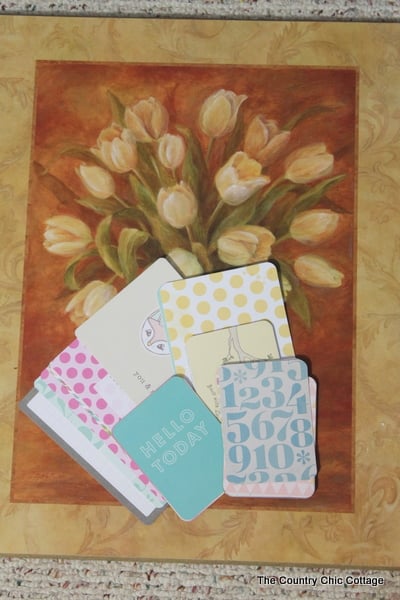 She laid out a collage on both boards. You can see the cards have a distressed feel with an array of blues, pinks, greens, and neutrals. I love the little characters and quotes that can be found through out the collection. My daughter loved the keys and the foxes. You can purchase Project Life at Michaels. They have the largest selection with several exclusive core kits and albums.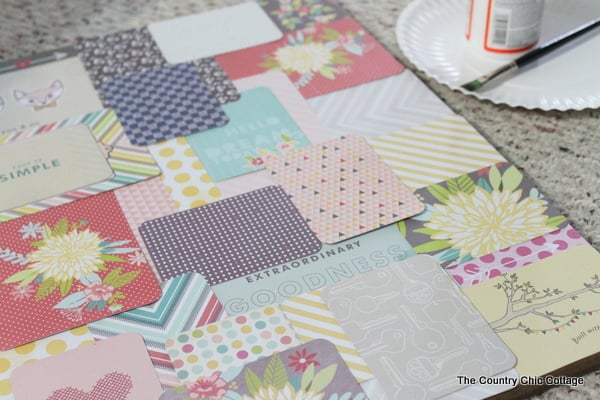 I then used decoupage to adhere each card to the board. So simple yet so pretty! You can learn more about Project Life plus see all the collections here.
The edges of the boards were this neutral gold tone. Our original plan was to paint those once we had everything in place and could decide a color. They really look so good as is that we are going to leave them! Yes this project got a little bit easier for me.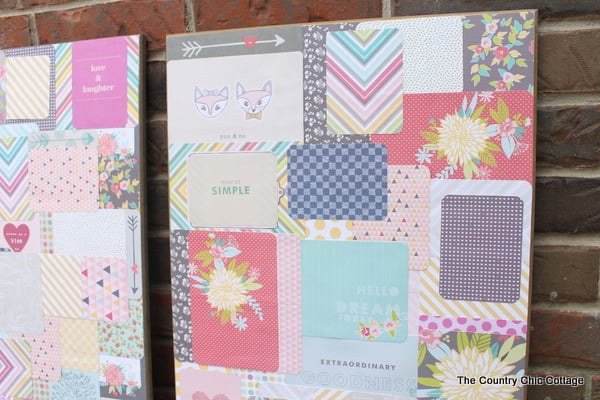 Here is a close up for you of some of the quotes, character, and prints in this collection. I think this one is perfect for a DIY project or scrapbook you have in mind for teen. The Project Life line appeals to all ages and skill ranges. So maybe your teen wants to create their very first scrapbook? Yep this line is perfect. Or maybe you want to simplify your scrapbook approach? Again perfect! Plus it makes some great collage art right? See how great it is!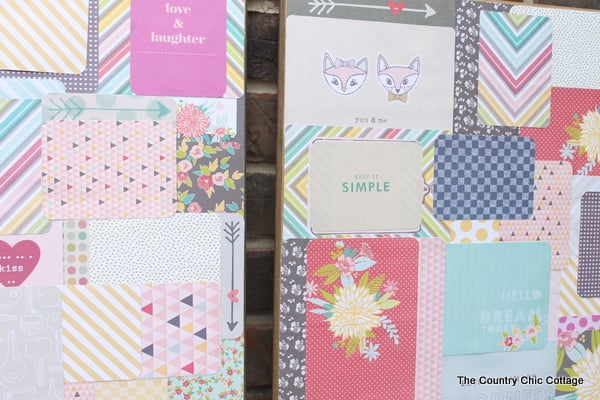 Grab your Project Life collection at Michaels and make some DIY collage art or a super simple scrapbook of your own. Stay tuned over the next few months as this room comes together. I have plans y'all!
I was compensated for this post by American Crafts but all opinions and ideas are my own.