I am joining up with
30 Minute Crafts
this week to bring you lot of great quick and easy crafts. Love quick crafts? Be sure to
subscribe do you don't miss any of the fun
! Also,
link up YOUR quick crafts in our linky party
for a chance to be featured. Be sure to check out the features from
day 1
,
day 2
, and
day 3
.
Now for my DIY stenciled favor bags. Planning a wedding? These favor bags are super simple and may be customized to your theme. I have a super simple secret for stenciling these quickly — ink! Yep ink gets the job done fast and dries in a flash. I actually came up with five different DIY stenciled favor bags.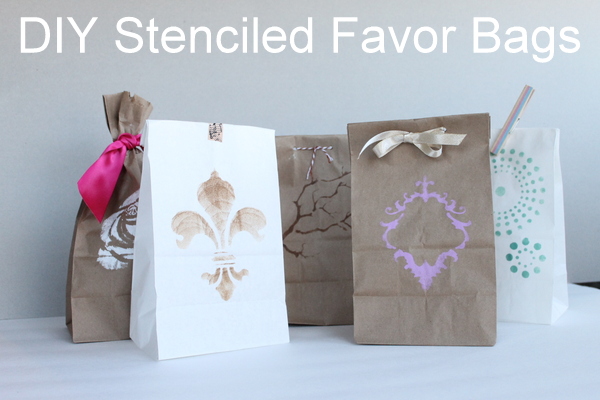 The idea is really simple and easy even for a beginner. The concept uses an ink pad that you would use with stamps. I found that the small ink pads worked best with the stencils. Stencils like these can be found at most craft supply stores or you can always order online.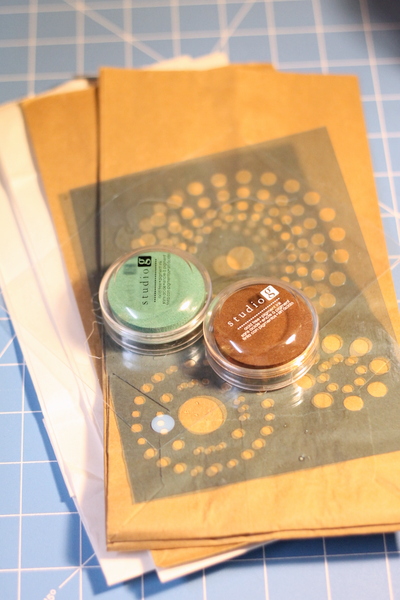 Just lay down your bag, then the stencil, and apply the ink with the ink pad until your design is complete. Using the ink pad to stencil makes this project so fast. It is much easier then using any type of paint plus it dries very fast. I did find that the small ink pads worked best so look for those at the craft store.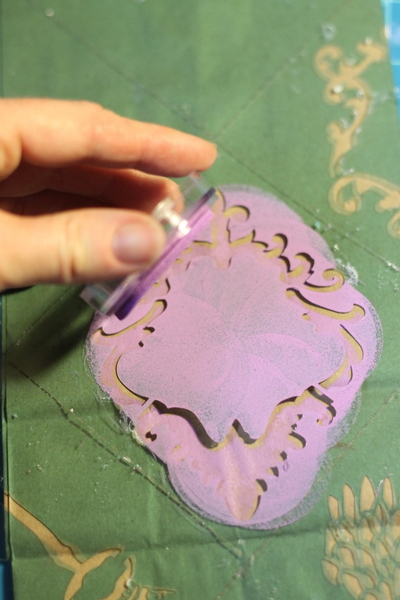 After I stenciled a few different favor bags, I thought about different way you could close them to get different looks. I came up with five different looks to choose from. My first favor bag uses a stencil that is a series of circles.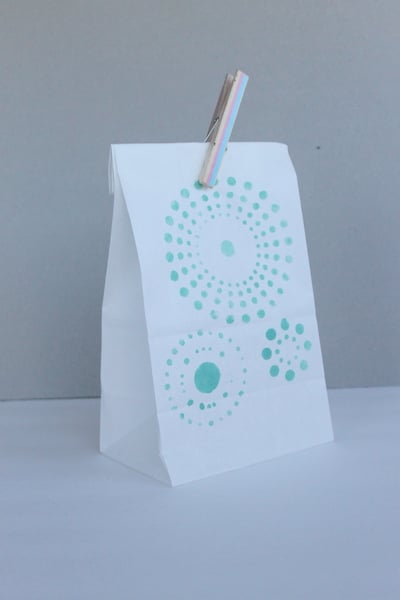 I held this one closed with a clothespin. This clothespin actually has a piece of scrapbook paper that I used Mod Podge to adhere to the top. You can also use glitter or paint on clothespins for a different look.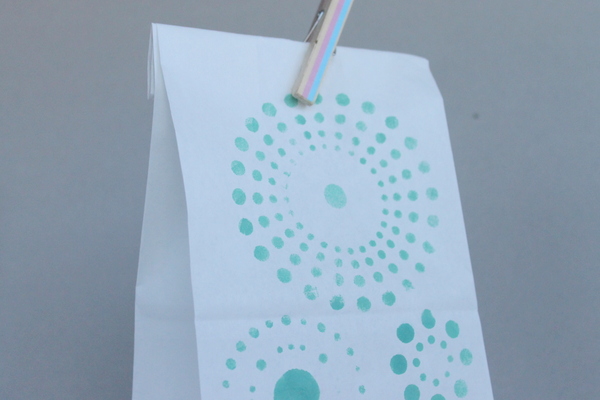 My next favor bag has a branch stencil that I just loved for a slightly rustic look.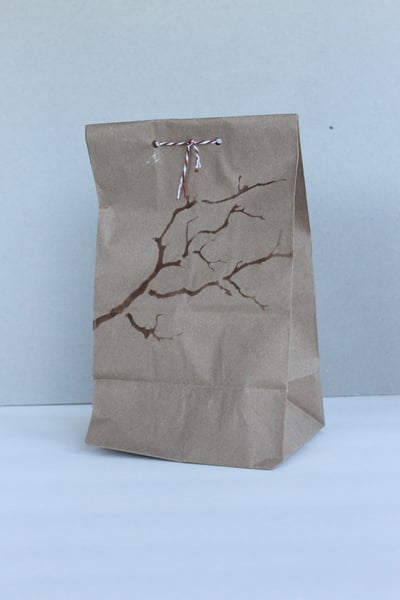 I folded this one over and punched a couple of holes. I added baker's twine to close.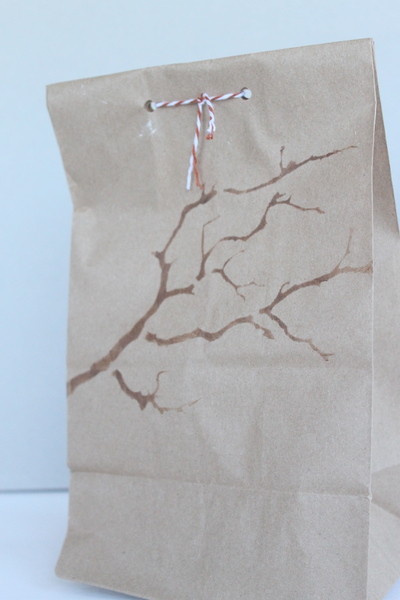 My next bag has a lovely frame stencil and I used a lavender ink.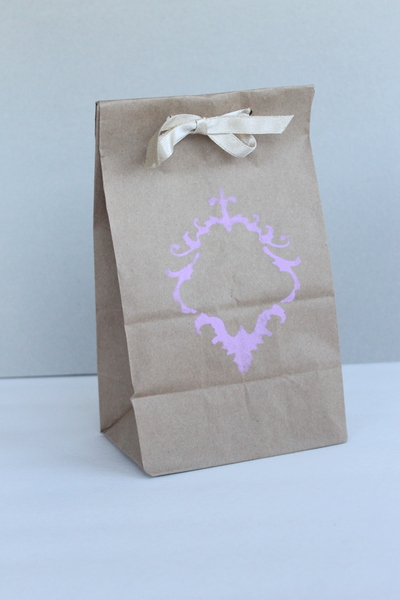 Again I used the two punched holes method of closing but this time threaded in ribbon. Just using different materials can give a completely different look.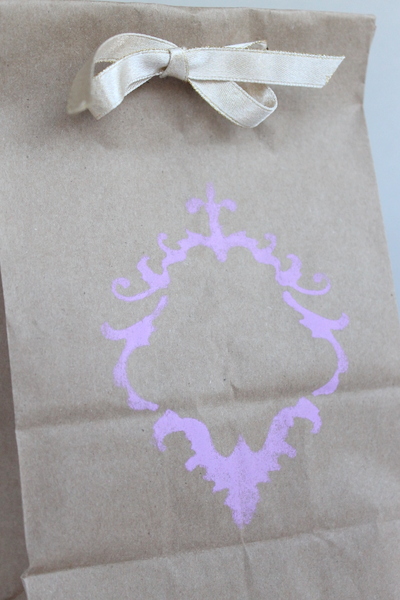 Next up is a fleur de lis stenciled on a white bag.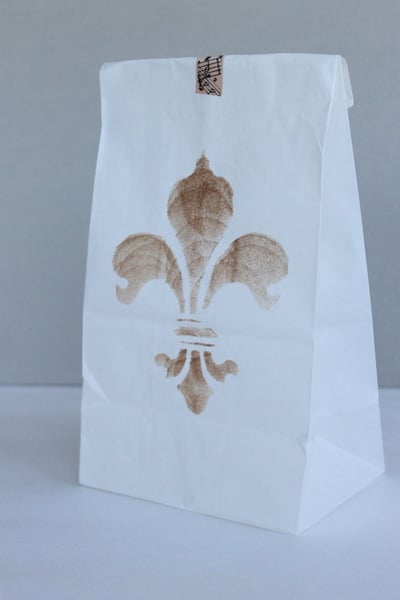 I actually used washi tape to close this bag. I love this sheet music washi tape.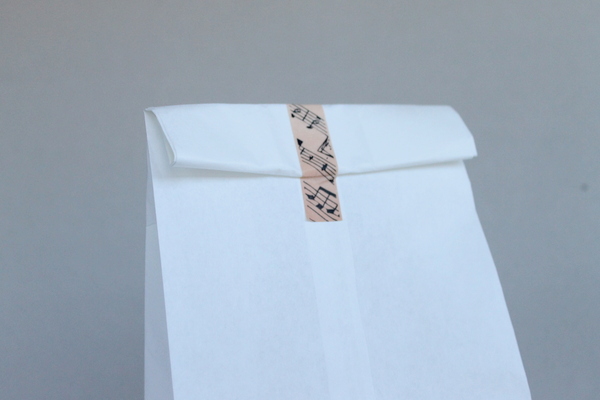 I allowed the washi tape to hang over the front slightly. I also really like the way you can see the circles from the ink pad. Be aware that this will be visible in stencils with large open areas such as this one.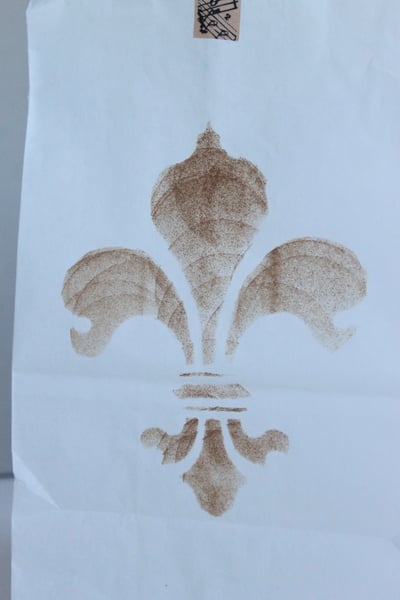 For the last version, I chose a rose stencil and put it on a brown bag with white ink.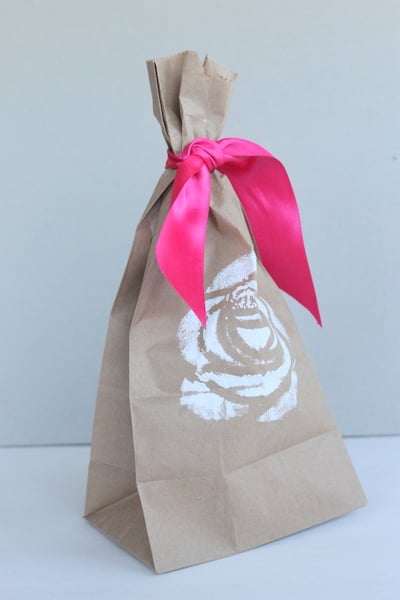 This time I bunched the bag closed with a wide ribbon. Loving that bright pink!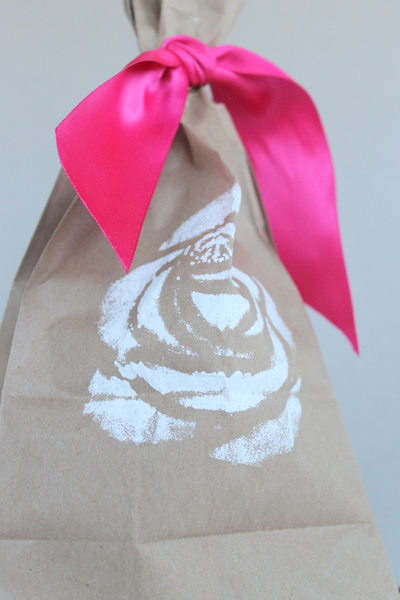 I bet you never knew you could do some much with a paper lunch bag. Turn these plain jane bags into the perfect favor bags for your ceremony with just a few simple supplies. These favor bags are an easy DIY project that can save you money on your big day.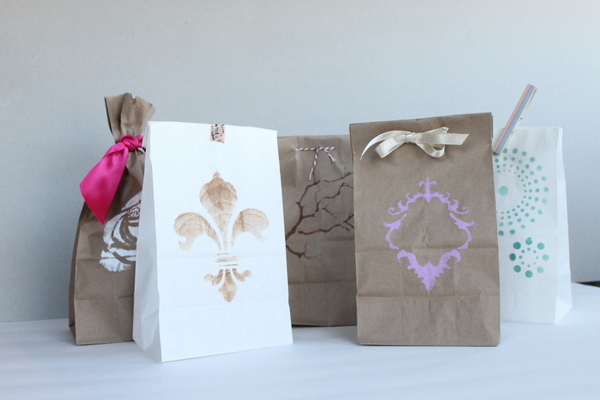 So take a few minutes, an ink pad, and a stencil and design your own favor bags. Use them at your wedding or party and save cash. I hope y'all enjoyed these quick and easy favor bags. Remember to stay tuned all week for quick and easy crafts. There will be two posts each day filled with craft lightning fun!