I love items that pull double duty so a reversible sign for two seasons is the perfect touch to my home decor. I made a simple sign that will work for spring and summer. Plus it is so simple to make y'all! Make your own version today and have this reversible sign all through the spring and summer months. This post is sponsored by Testors however all projects and opinions are my own.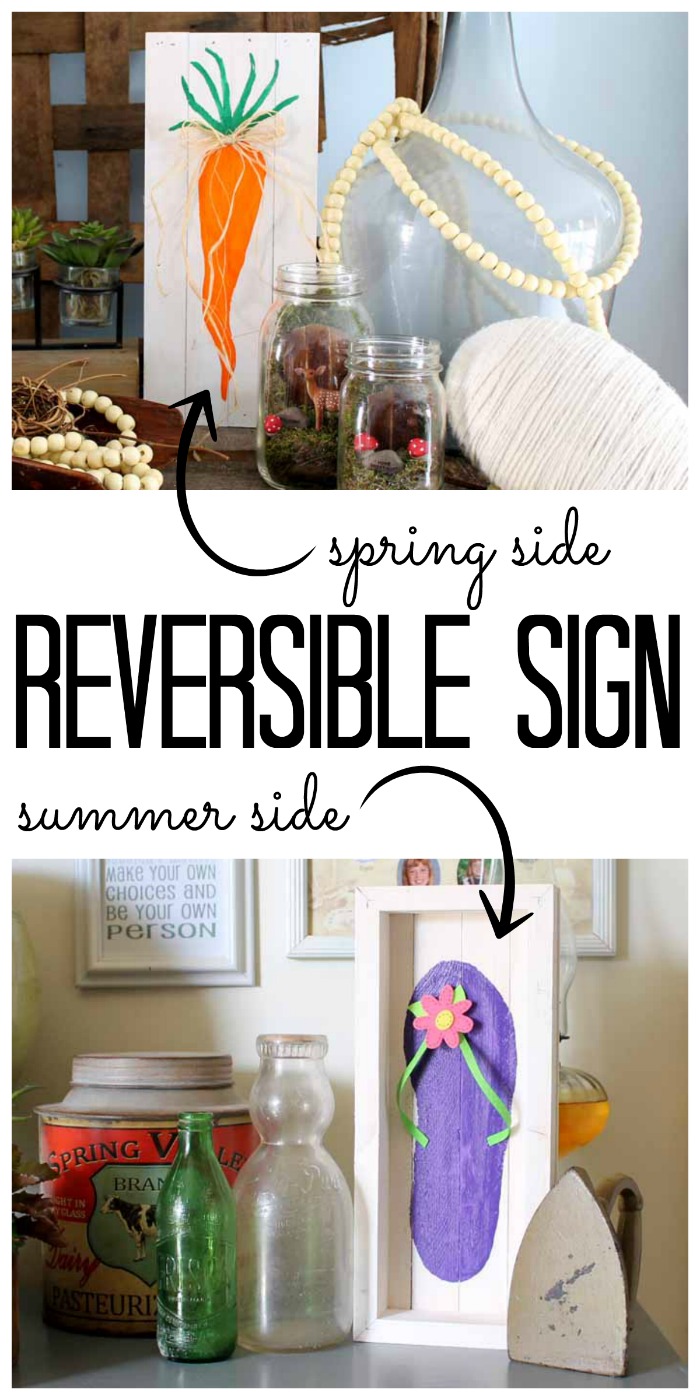 Supplies needed to make a reversible sign:
Some links below may be affiliate links which means that you do not pay anymore. Just click each item below to be taken to a page to buy the supplies.
I made a quick video to show you just how to make this amazing reversible sign. Watch below!

Can't watch the video or missed some of the steps? Follow along with the instructions below.
Paint the wood box on all sides with the matte white paint. The paint from Testors is perfect for this because you want that matte sheen so your gloss elements will really pop. I did a really quick coat on this so it is completely imperfect and rustic. That is okay! It is part of the charm! Allow to dry completely before continuing.
Use your carrot image on one side and the flip flop image on the other. Lay the paper over the box and trace with a pen so that you indent the wood slightly. You can also use carbon paper here if you wish. NOTE: I traced only the carrot shape and not the tops. I traced only the flip flop outline and not the straps.
After tracing, paint in your shape with Testors Ultra Gloss. The paint really shines and is perfect for a home decor project like this one. I free handed the carrot tops. Let one side dry and repeat on the opposite side.
Add a raffia bow to your carrot side. Add ribbon and a flower to your flip flop side. Use hot glue to secure everything.
Your reversible sign is ready for display in your home.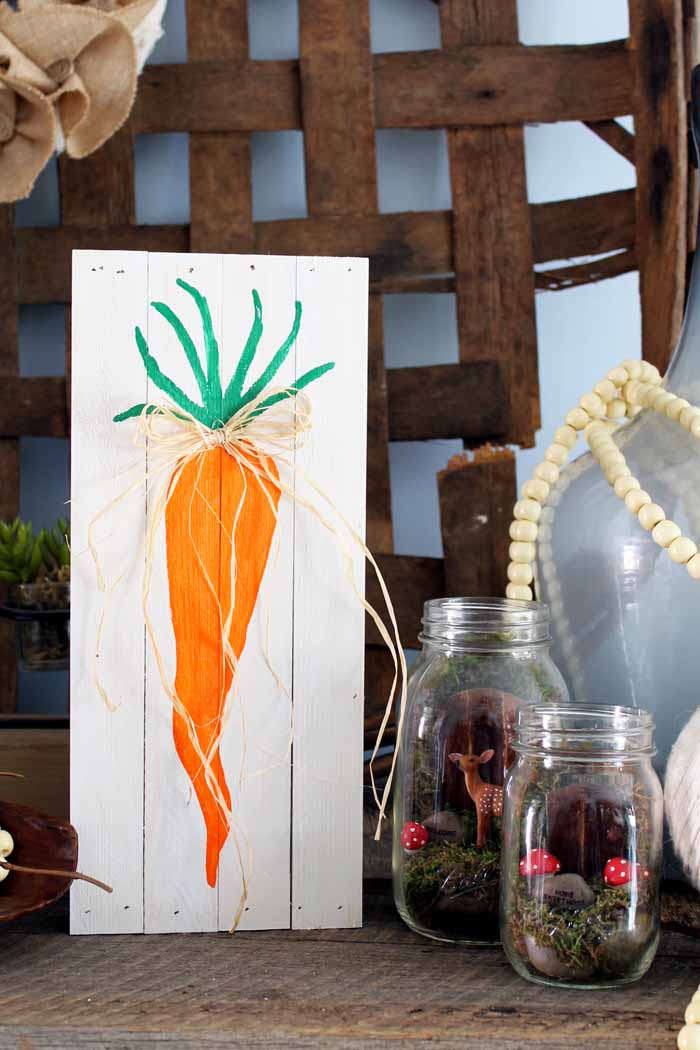 I love how the gloss paint really pops off of the matte surface. This sign is small so it is stored easily but I love the fact that I can leave it out through two seasons.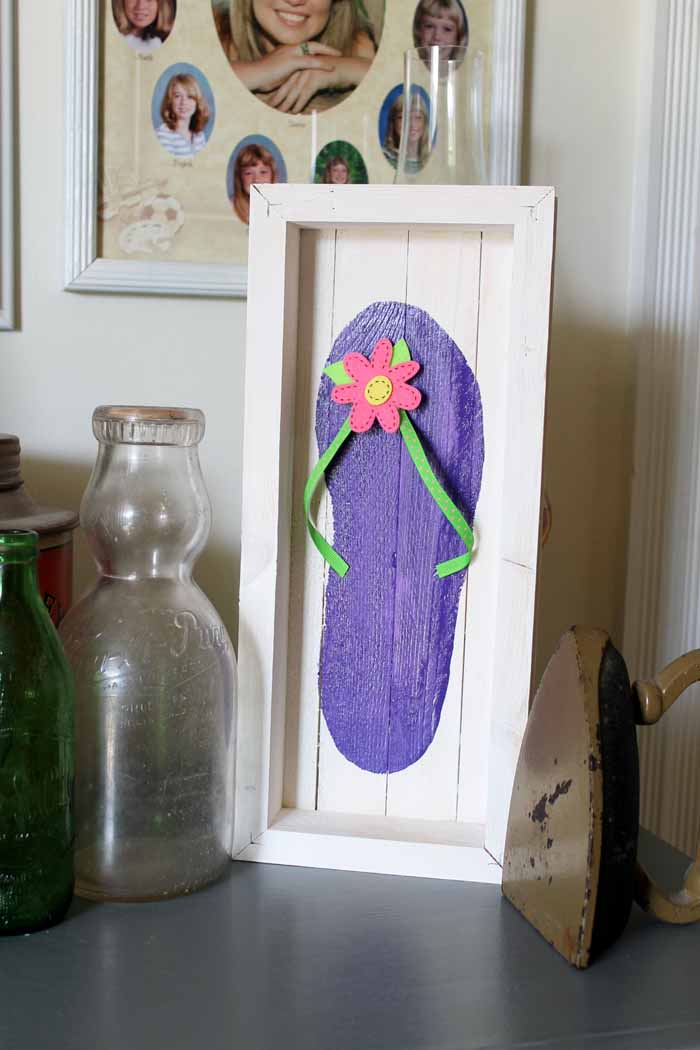 A reversible sign is the perfect option for those that don't have a ton of storage room in their homes. You can use this same method to make signs for other seasons as well. Think of the options! You will be thinking of a reversible sign for every holiday and season.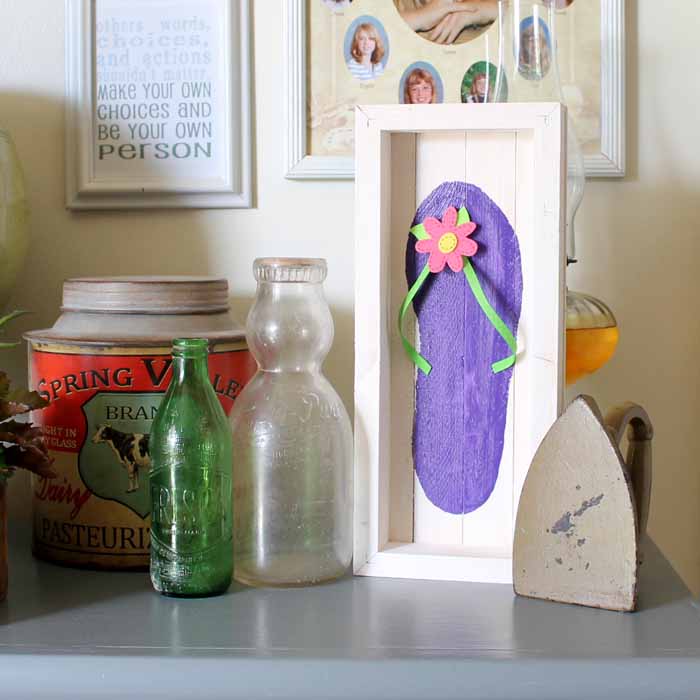 Be sure to pick up your Testors paint and get started on your own reversible sign. You will love the results!