These rustic bathroom ideas are perfect for your home. Let these great ideas inspire your own bathroom remodel. Which of these will you use in your farmhouse style bathroom? I am already thinking of a few of these that I need to add to our bathrooms as soon as possible.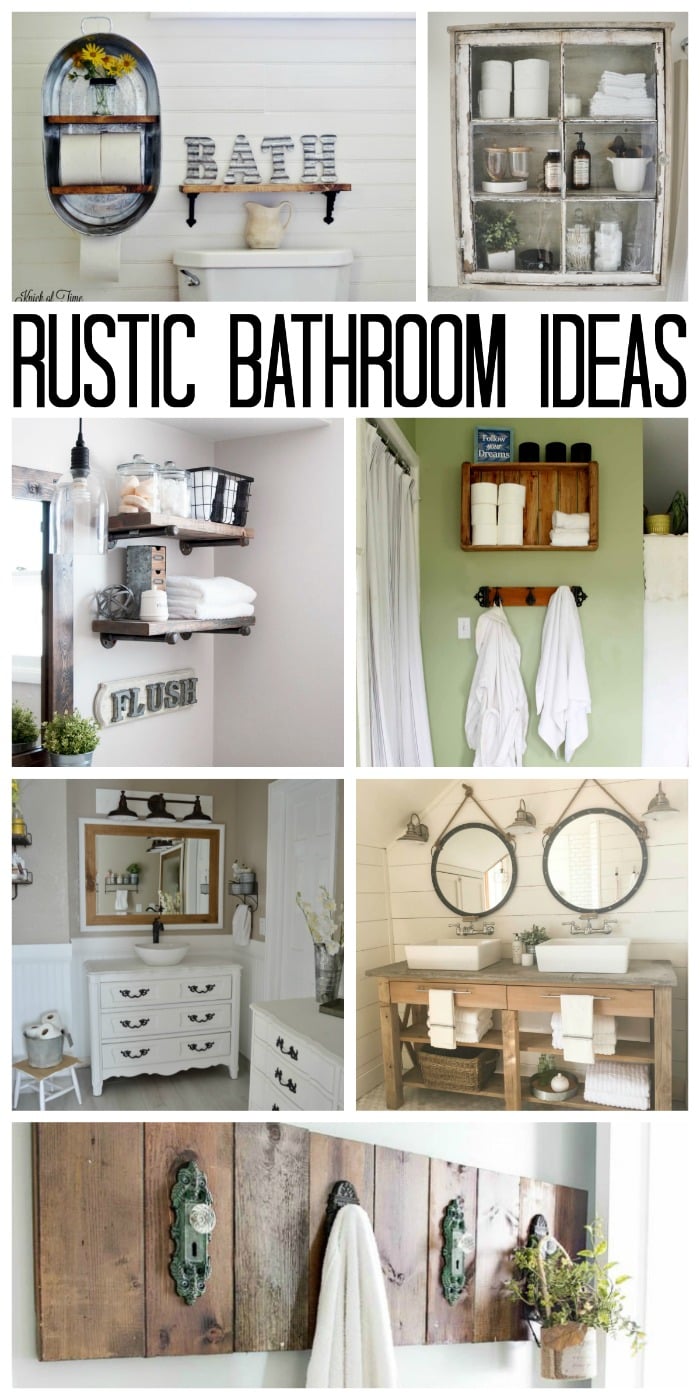 I am going to start with a few ideas from our own home including this rustic pipe towel rack. This is hands down one of the best things we have added to our bathroom.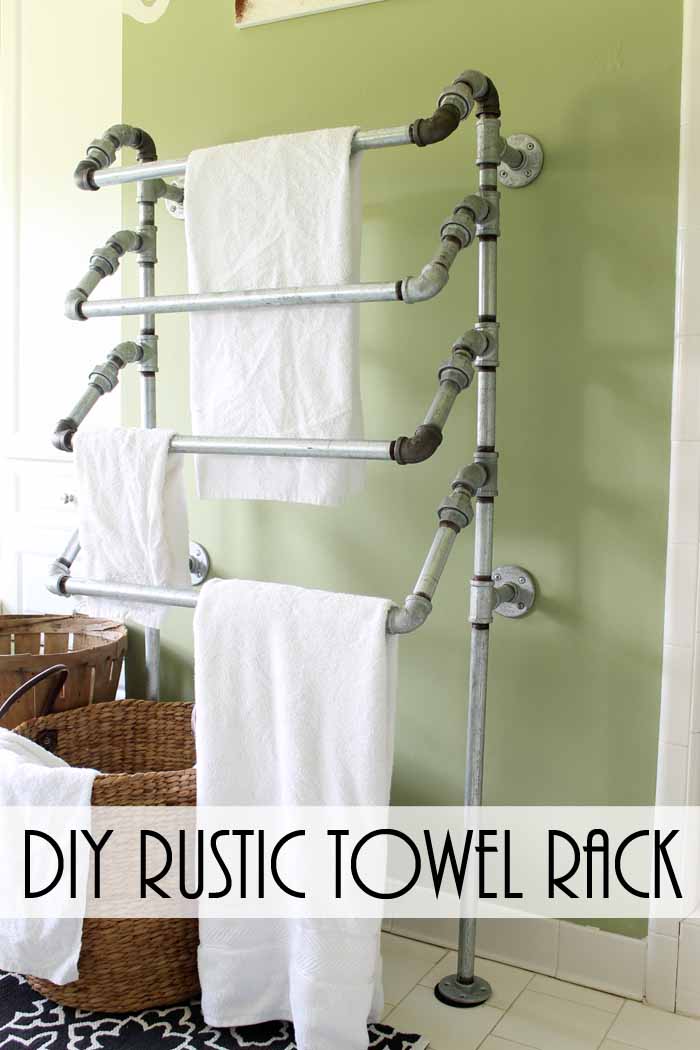 Using a crate as a shelf is a great idea in any rustic space. I love adding shelves to the bathroom especially as it helps to create that additional storage that we are all after.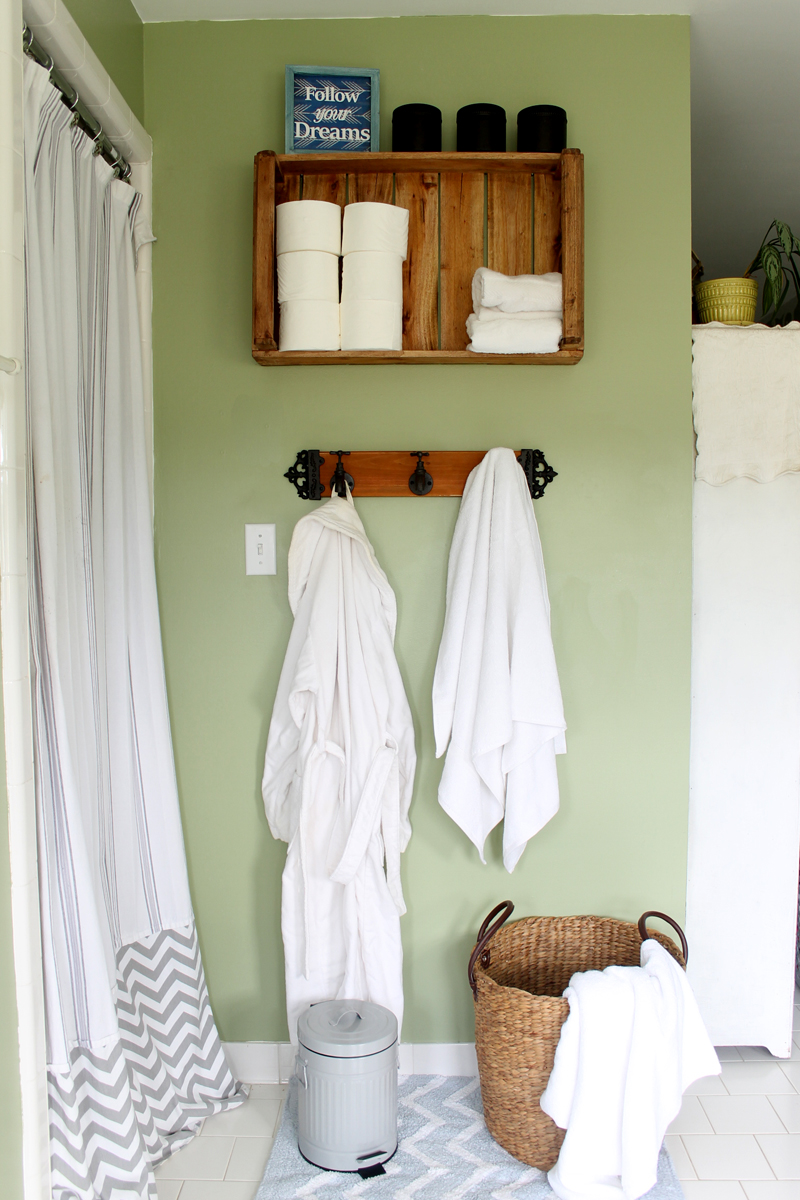 This is one of my favorite ideas! I need to make one for my own home as soon as possible. I love adding galvanized to any room of my home.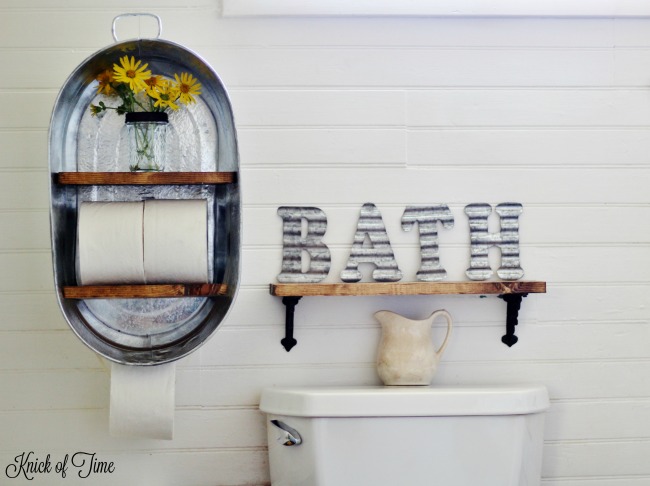 Unique hangers are a great idea for any bathroom. Using doorknobs? Just brilliant!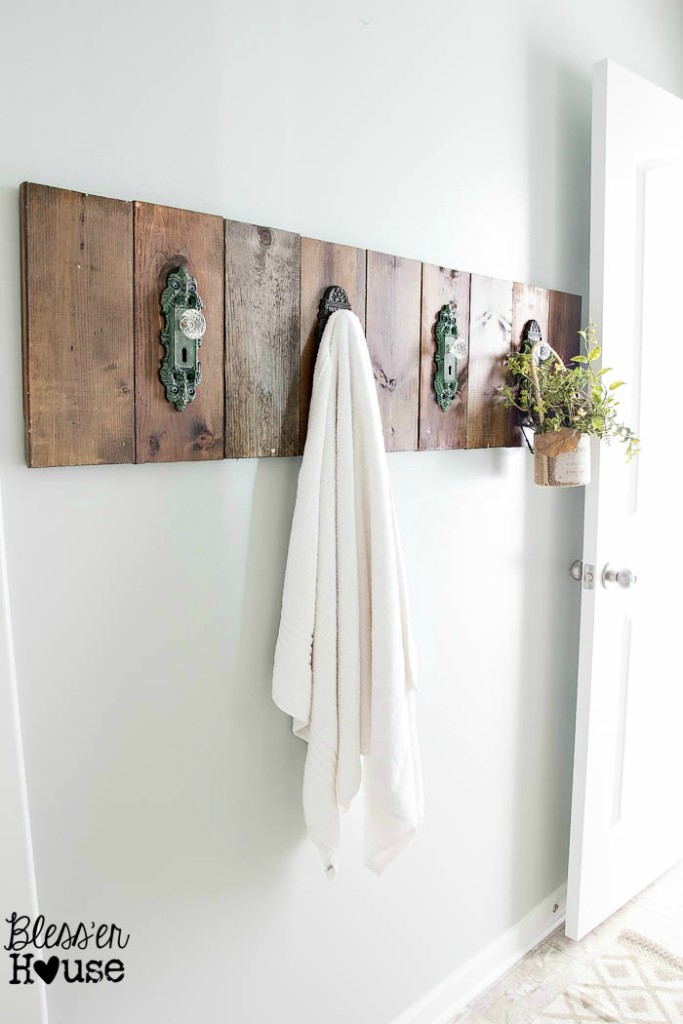 The use of patterned tile in the bathroom is a huge trend. I love the rustic feel of this room with the big bold graphic design of the tile surround.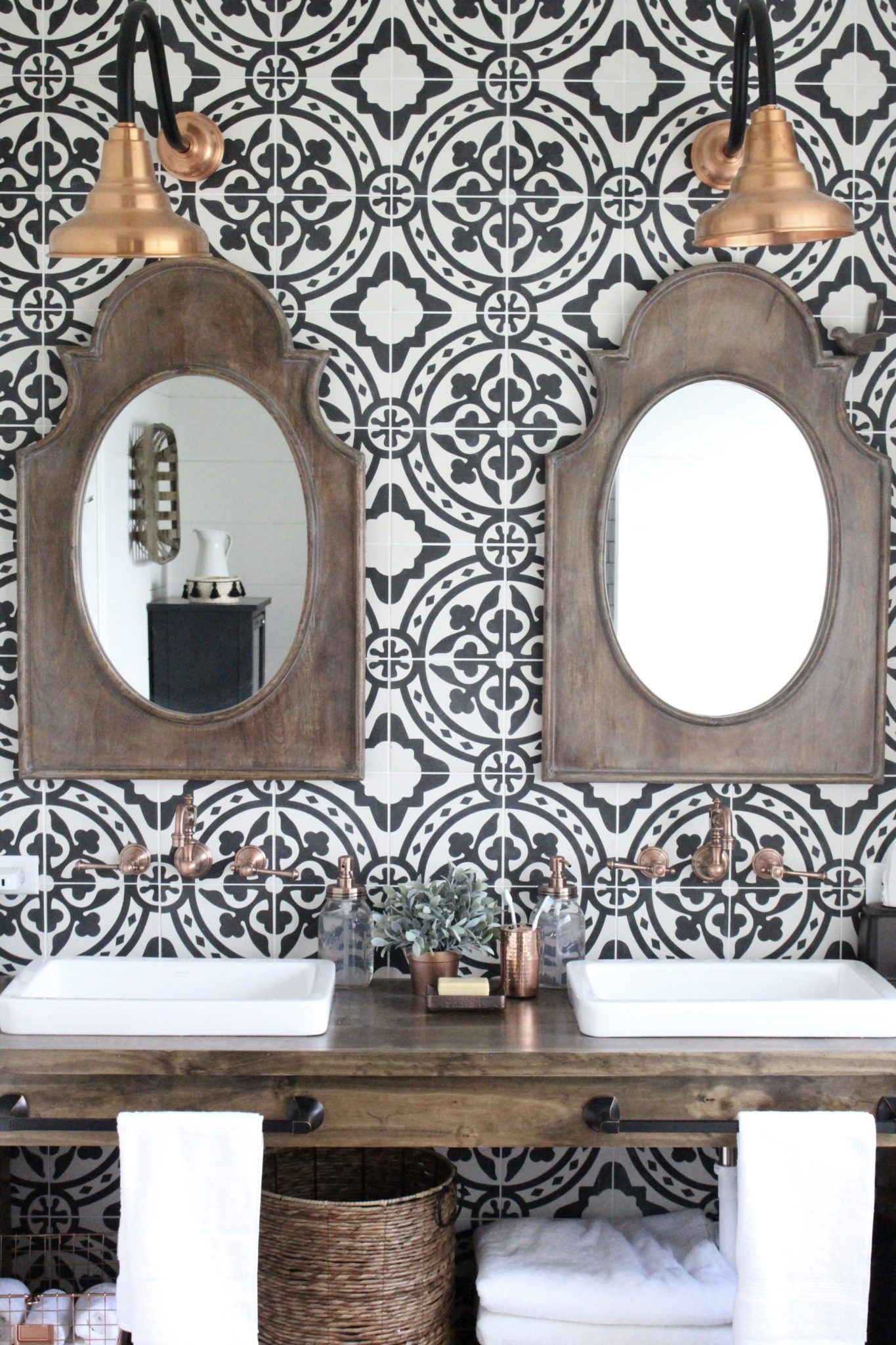 Using furniture as a vanity is something that is not new but can add such character to a typical builder grade room.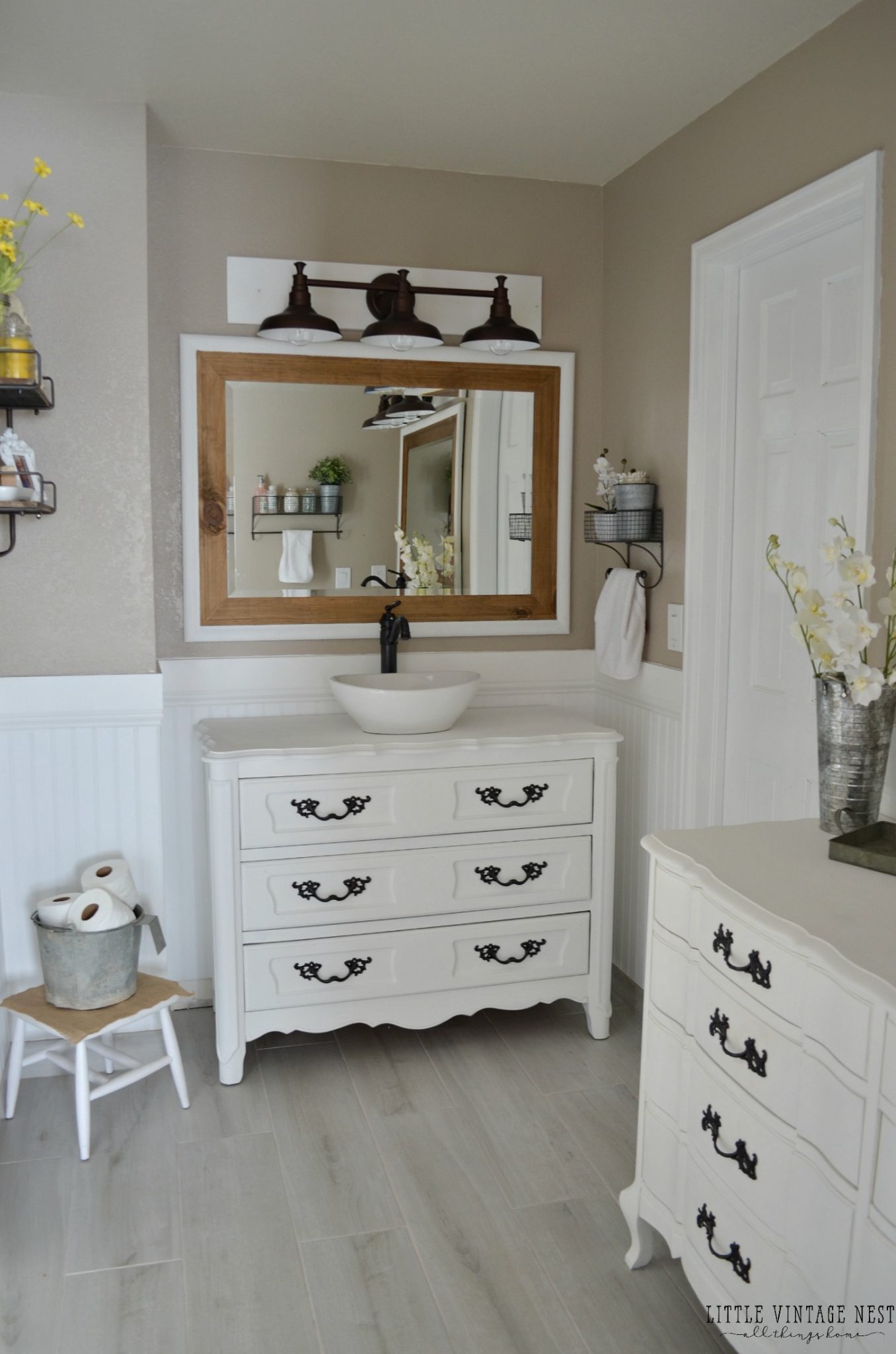 Channel your inner Joanna Gaines in any room! Adding shiplap to the bathroom can be a fun and rustic addition.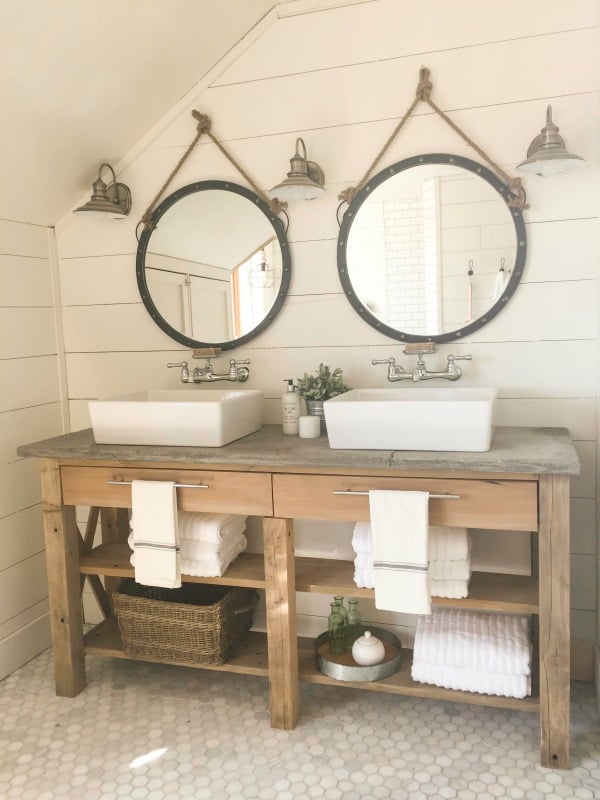 Not willing to make a towel rack from pipes? Try a ladder instead!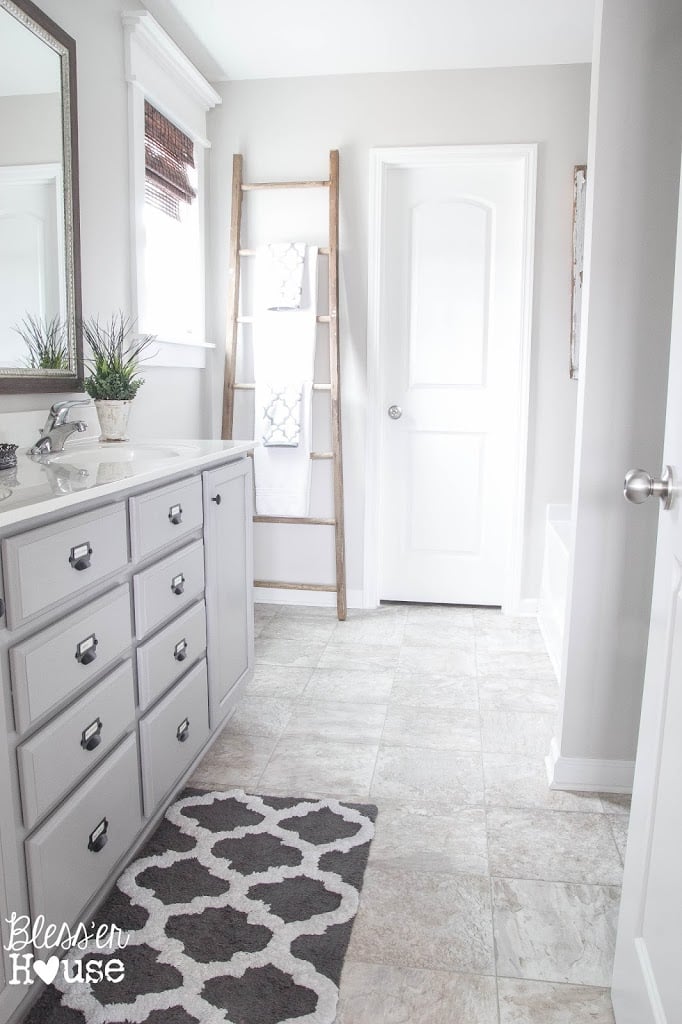 Or instead of making a towel rack from pipes, you can try making shelving instead. I have been wanting to try a version of these shelves in a different room but the bathroom might just need some as well.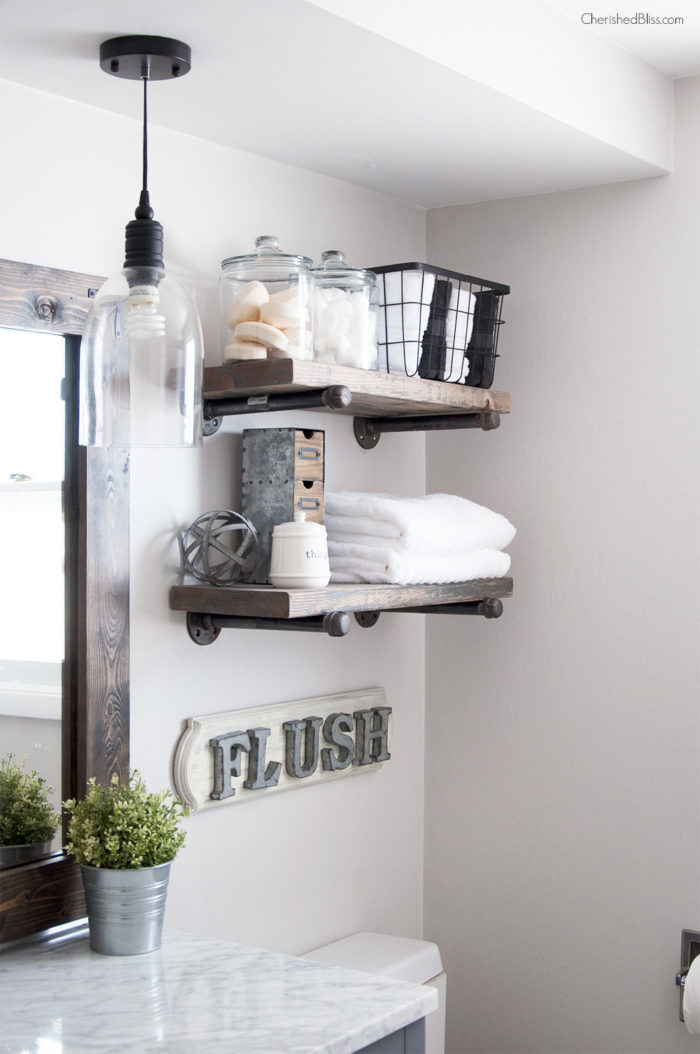 Put this down on things to do with old windows! A bathroom cabinet? Perfection!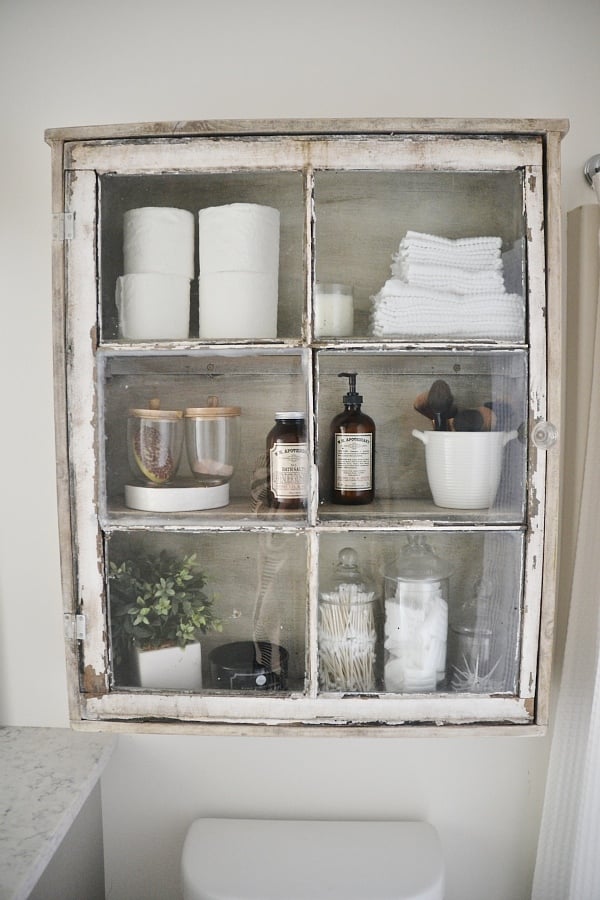 Which of these rustic bathroom ideas will you use for your home? I really want them all but I will have to hold back just a bit. I am a slow decorator but I love getting inspired with images like these. Y'all enjoy!