Make your own rustic wood arrow with this DIY tutorial. Arrows are popping up all over the place it seems. They are in home decor everywhere I turn. So y'all know I had to have one of my very own. I used Styrofoam and wooden tobacco sticks to make this great home decor item. Learn how I made my version below then pull together some things to make your own version.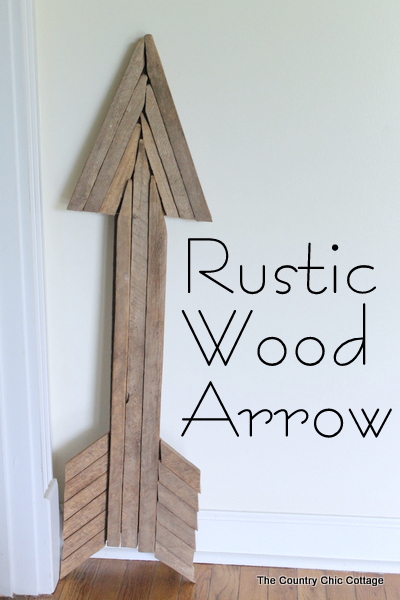 Lets get this straight right now. We have more rustic wood on our farm than I could probably fit in my house. I posted the picture below on Instagram asking for ideas for these tobacco sticks. They are old, worn wood that look amazing. That natural beauty and patina just sitting in a pile waiting for a project. But what project?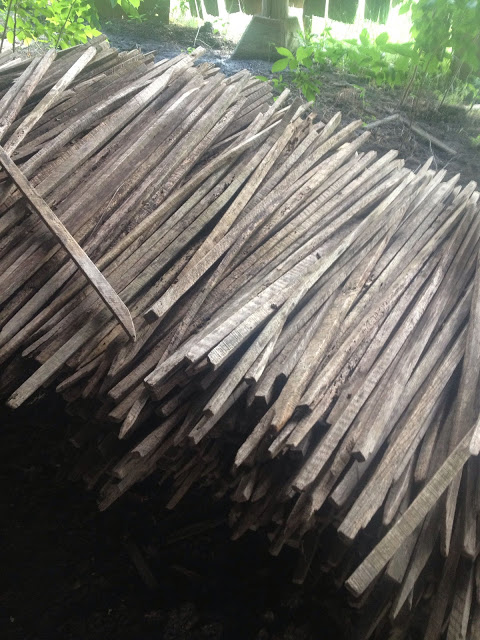 The ideas posted on my Instagram picture really got my wheels to churning. I came up with the idea for a rustic arrow and I could not shake it. I had to make a rustic wood arrow….had to. I broke out my Styrofoam and made some templates from paper.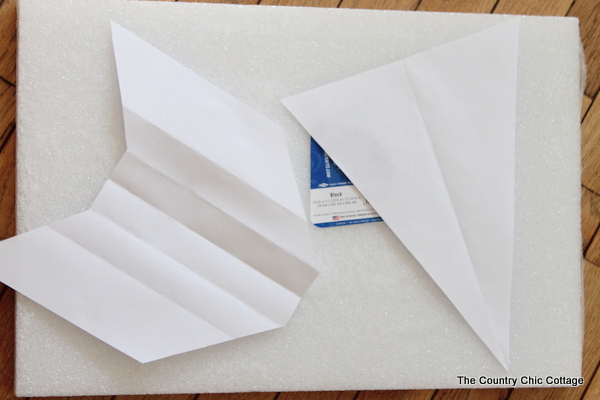 I used an electric Styro-cutter given to me as part of the Craft Test Dummies team to cut the arrow shapes as per my templates.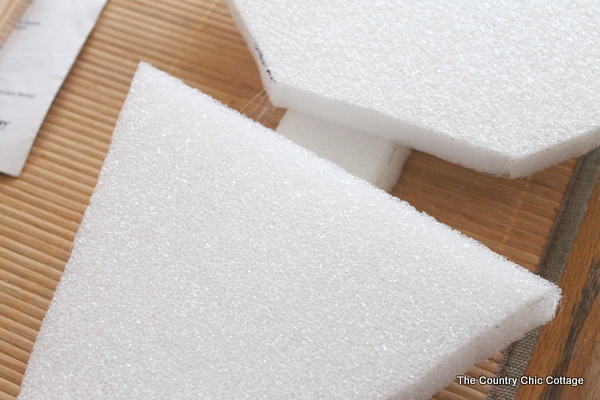 I then glued together my Styrofoam pieces using toothpicks inside to help secure together.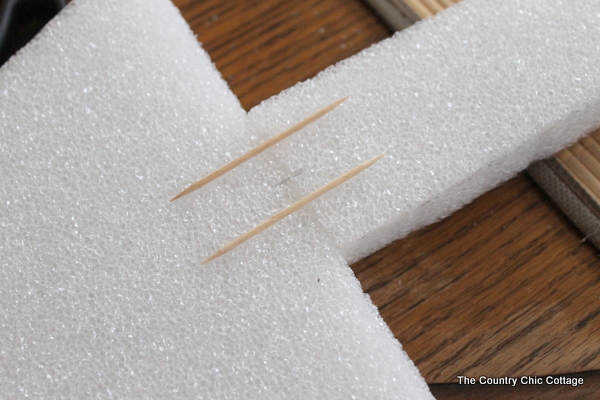 I painted my entire arrow using a dark brown paint. I knew that there would be gaps in the rustic wood and I didn't want white Styrofoam to show through those gaps.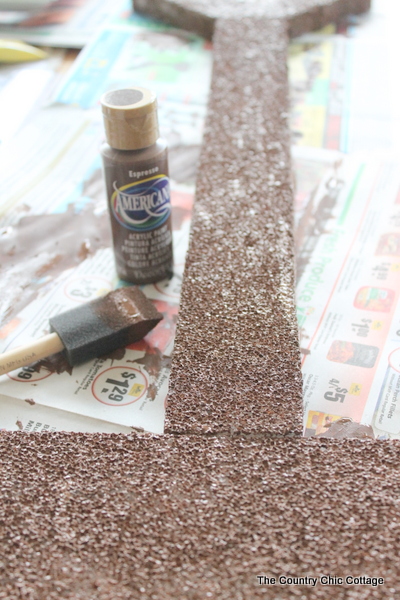 I then grabbed a saw, some tobacco sticks, and a whole lot of patience. This project was sort of like a jigsaw puzzle where the pieces did't exactly all match up. I wrapped my entire Styrofoam form with wood first then used tobacco sticks to fill in the front portion.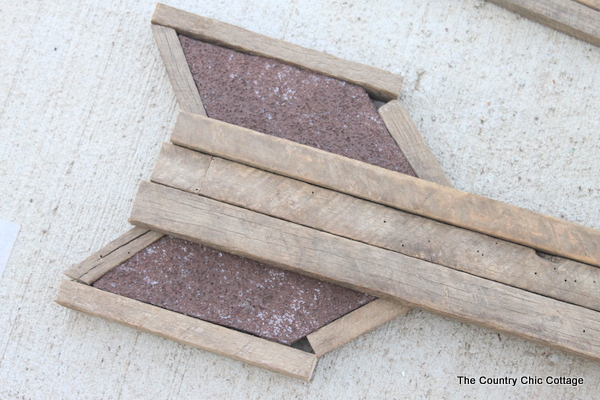 I used the natural shape of the worn wood to work my "puzzle".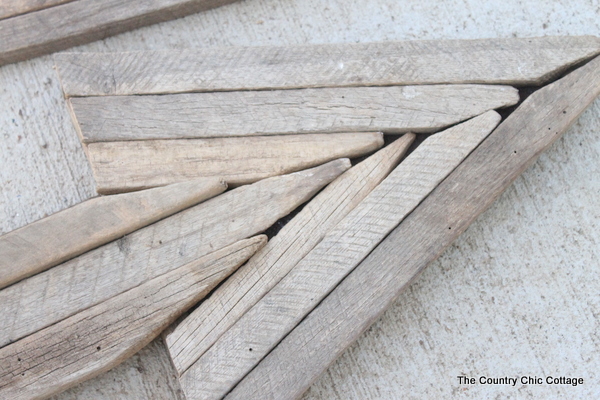 I literally just used LOADS of hot glue to secure my pieces to the Styrofoam. Seriously there are quite a few glue sticks in this one. After I got the project to this point, I flipped it over and used even more glue on the Styrofoam seams on the back.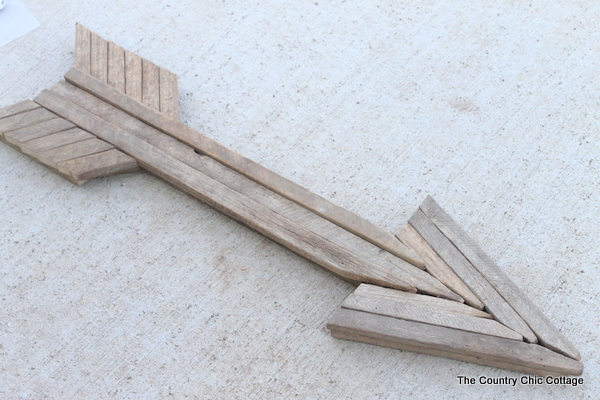 I used my arrow standing up in front of one of the gallery walls in my foyer.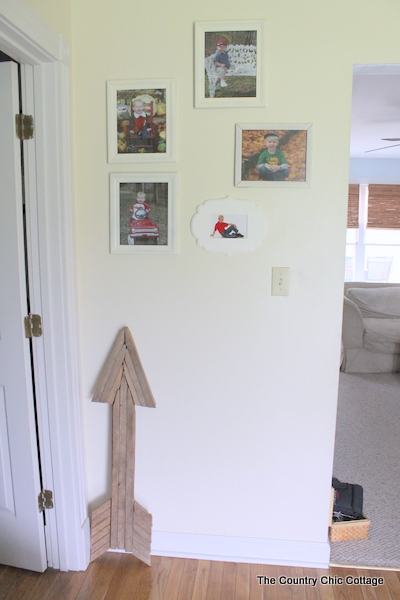 This is a great way to add a rustic touch to any space. My rustic wood arrow is the star of my entryway. Now off to figure out more things to do with those tobacco sticks. What would you make with them?