Grab some supplies and make a school pride wreath for back to school or anytime of the year. These are perfect for showing off your school pride right on your front door. I will show you how to customize this wreath for any school as well. You might also consider making a bunch of these for a school fundraiser. This one was originally posted over at Crafts Unleashed where I am on their design team.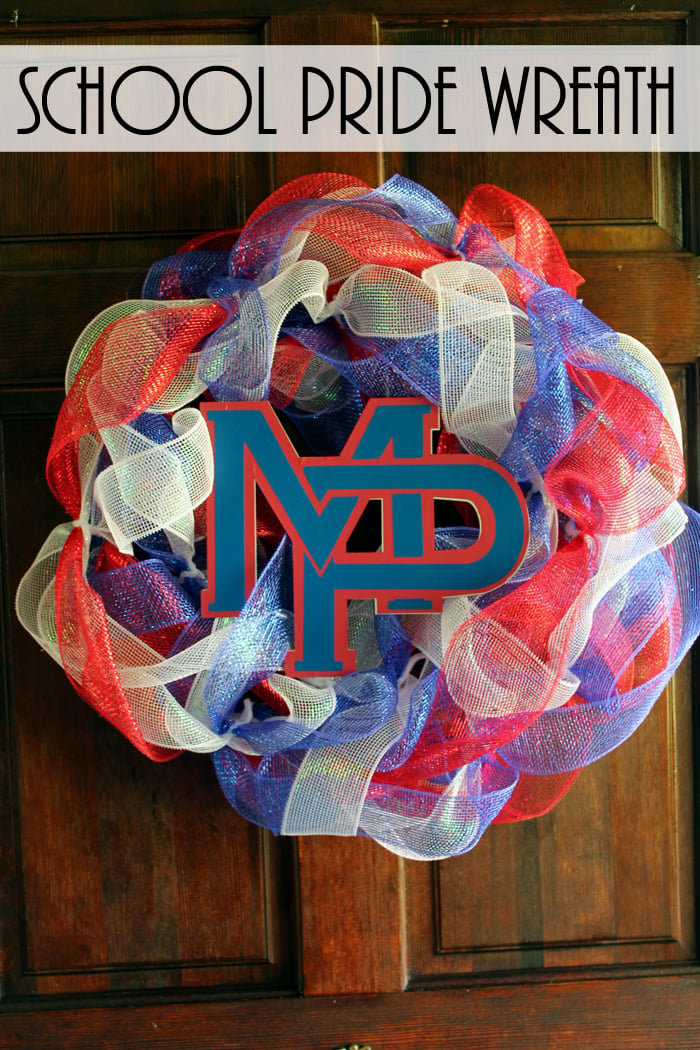 Supplies needed to make your own school pride wreath:
Some links may be affiliate links which means that you do not pay any more.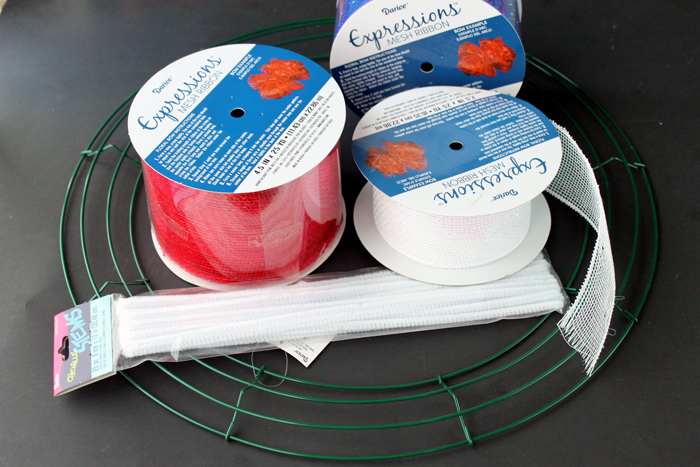 Start by making the deco mesh wreath. Tie pipe cleaners onto the wreath form in various locations as shown in the image below.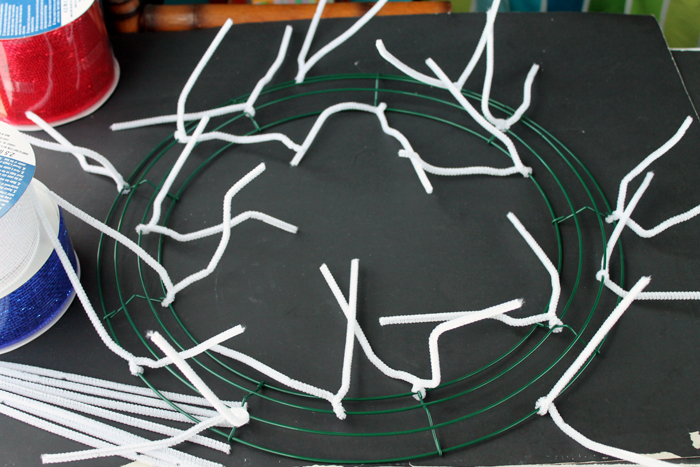 Choose deco mesh ribbon that matches your school colors. Begin tying on the first color as shown.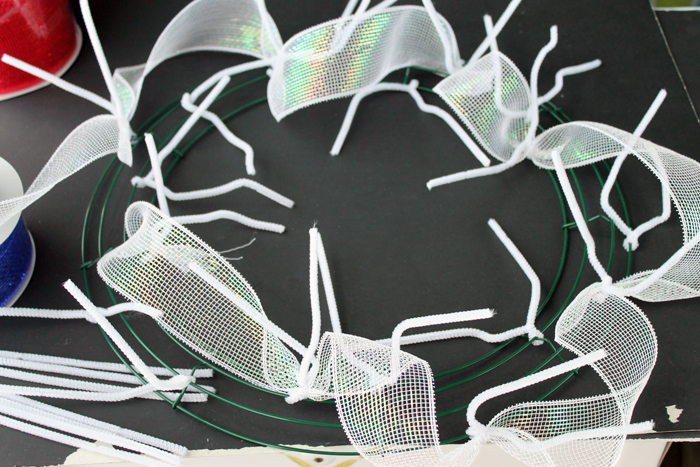 Repeat with additional colors that match your school.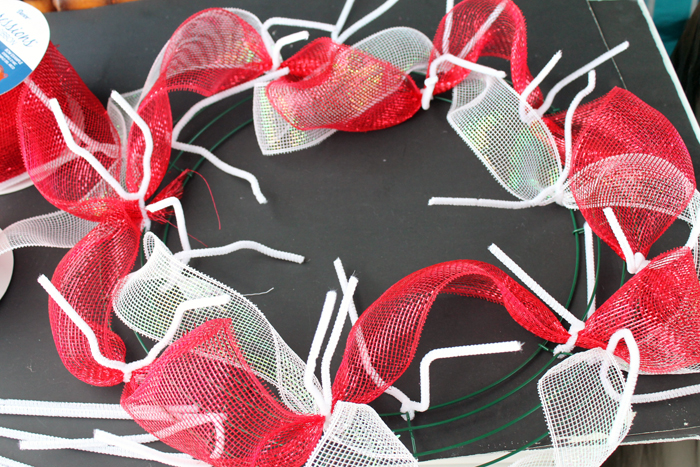 We actually have three colors in our school so I used all three.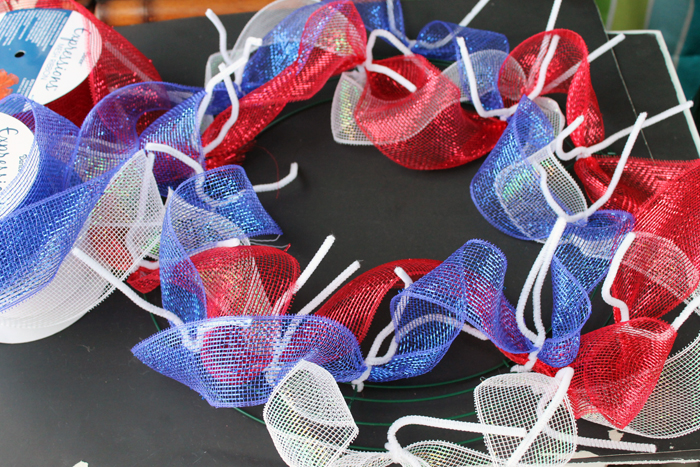 Then just repeat with the various colors until the wreath is full and just how you want it!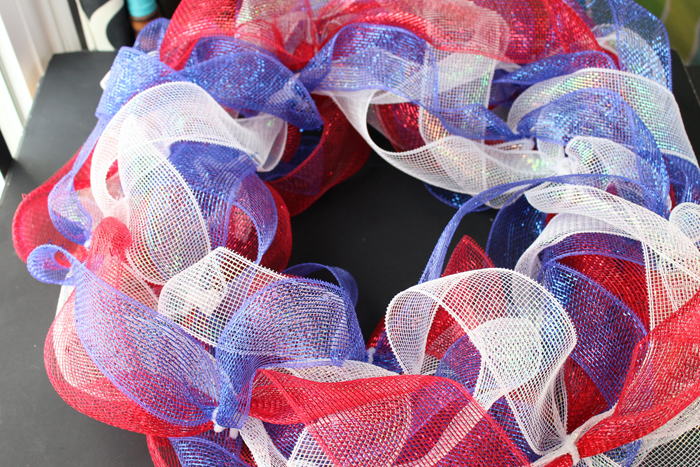 Cut the ends of the pipe cleaners off and tuck in so that they are barely visible.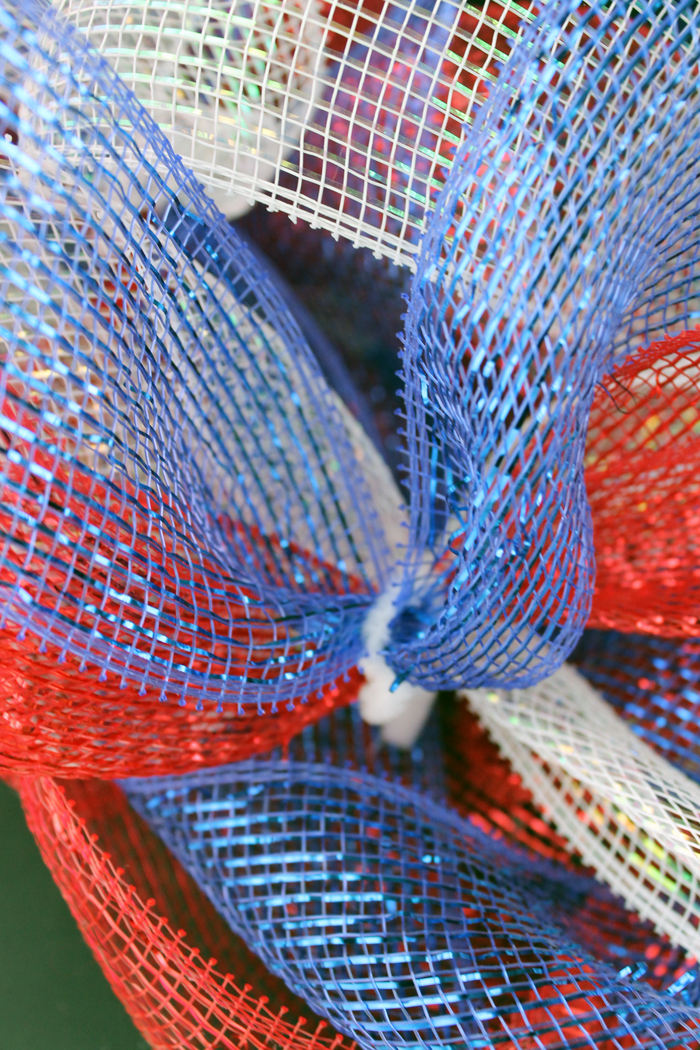 Now it is time to cut a logo or mascot for the center of your wreath. You can probably find a version online. Add that to your Silhouette software and trace to cut out multiple layers of chipboard. I personally love my Silhouette for tracing images but the Cricut can absolutely do that as well. If you do not have an electronic craft cutter, trace and use scissors to cut out your logo.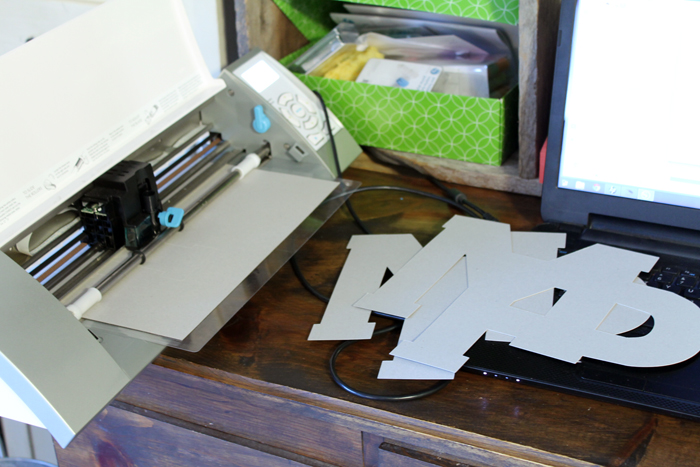 I cut several of them from the chipboard and glued them together using tacky glue. I used three layers for a stronger logo in the center of my wreath.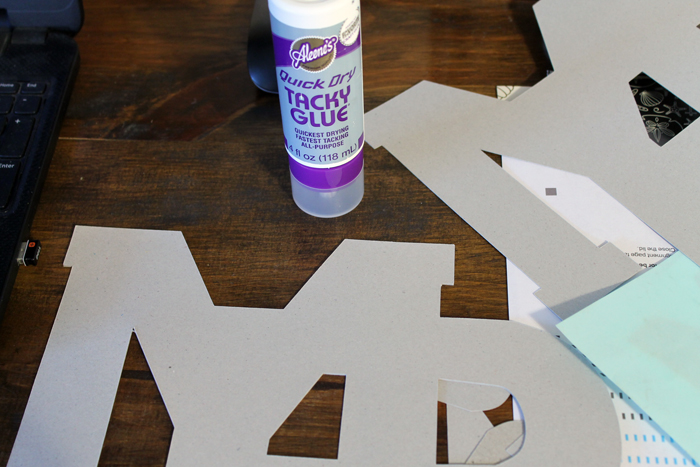 Cut the same logo from vinyl and layer it on top of the chipboard. The logo I chose for our school is a bit complicated so it was not looking like much yet. This may be all you need to do for most school logos.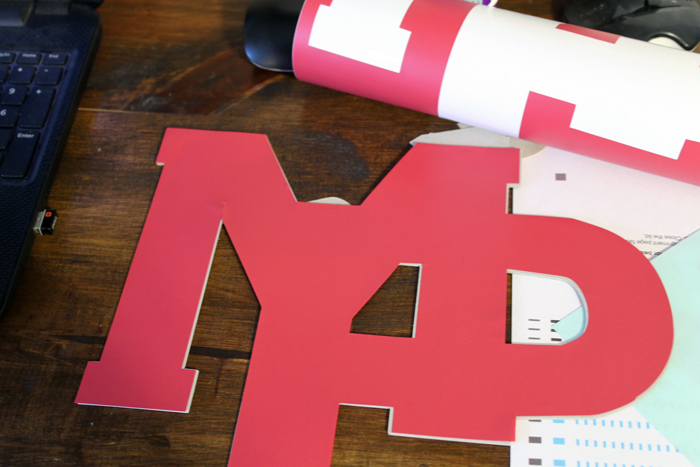 Ours has an inset in blue so I cut that out of blue vinyl. I layered that onto my chipboard logo. You can see the finished version below along with the smaller version I was trying to mimic. Pretty good, right?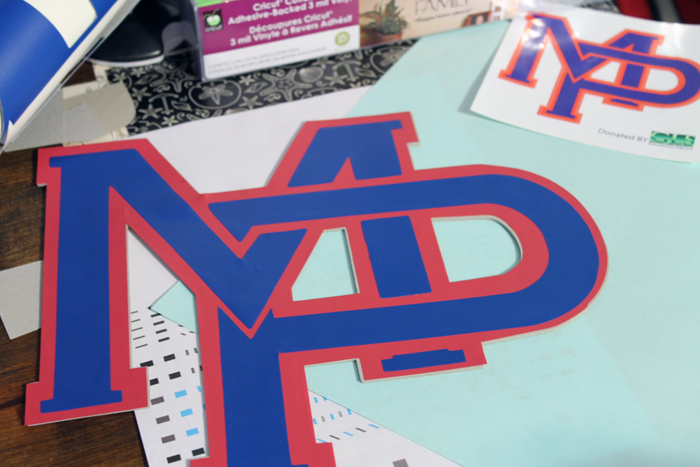 Just use hot glue to secure your completed logo to the center of the wreath. You are ready to hang this one up and show off your school pride.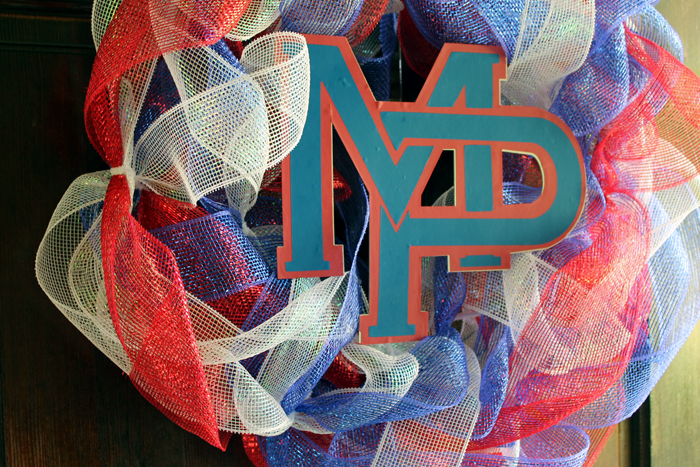 Hang on your front door or add this one to your next school fundraiser. These are easy enough that making several should be a breeze! Grab your supplies and make your own school pride wreath today!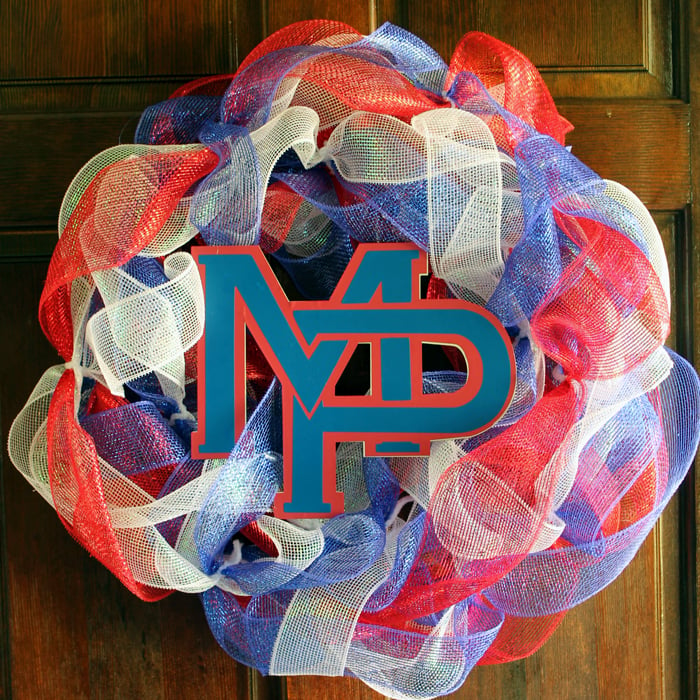 Want to use burlap instead of deco mesh? Check out our dyed burlap school wreath by clicking here.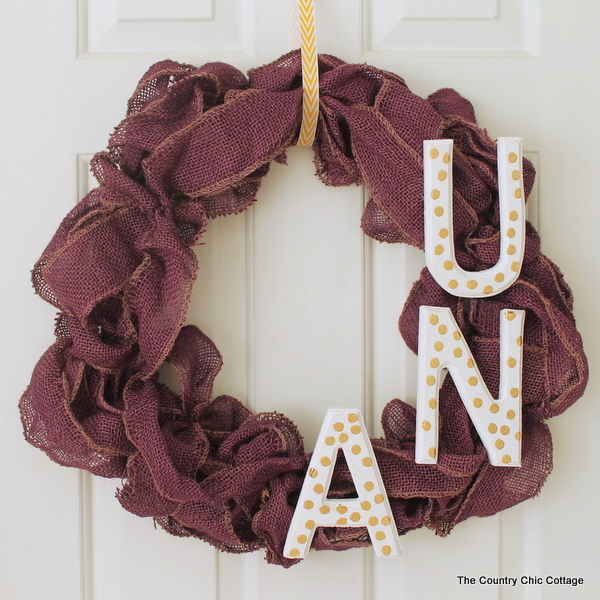 Silhouette Tips and Tricks
Sign up for our email list and we will deliver weekly inspiration with tips and tricks for your machine right to your inbox!