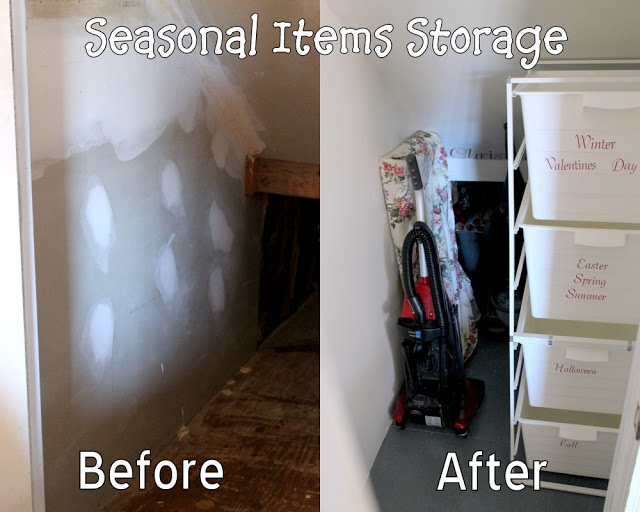 As you can see from above, I started with a blank slate. Actually, the closet was full of things I never use. So the "before" was after I hauled the mess out and swept. Then I coated the walls and floor with a primer. The walls got two coats of white paint. This closet is so small (under the stairs) that I
felt
it really needed to be white in order to add in some light.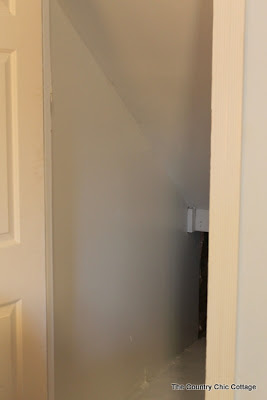 The floors then got a coat of a dark grey paint. Yes paint. Have ugly sub-floors in your closet? Paint them! I started in the very back and made that my Christmas decor storage area. I added the word "Christmas" in vinyl to the wall. All of the vinyl for this project was cut using my Silhouette.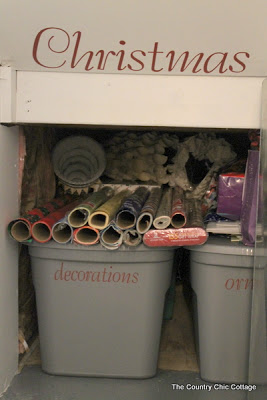 The tubs of Christmas decorations also received some vinyl words to who off the contents. I really like the vinyl on the containers instead of some sort of tag. It looks good and it is easy to change out if you change your mind.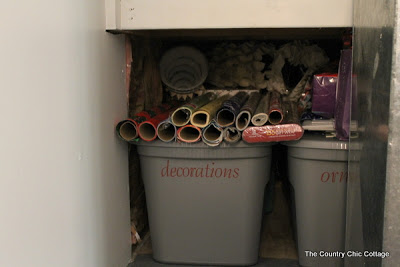 For the storage for the rest of the year, I went with the ANTONIUS system from Ikea. Cheap, sturdy, and so handy! So much better than stacking up a bunch of those bins.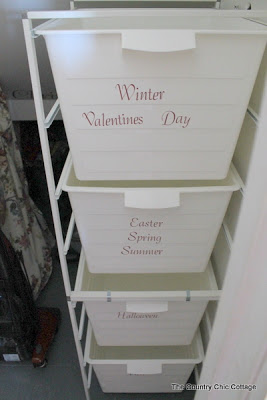 I decided what I would store in each bin then added on the words with vinyl. Mine starts with winter at the top and moves on through the year as you get to the bottom.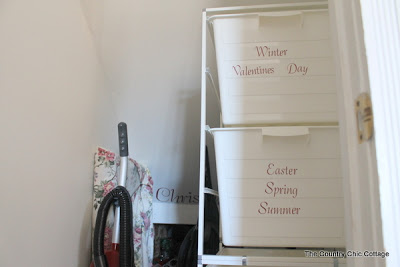 The vacuum and extra table leaf also went in this closet. Those were the only two things that were originally in here that I actually used.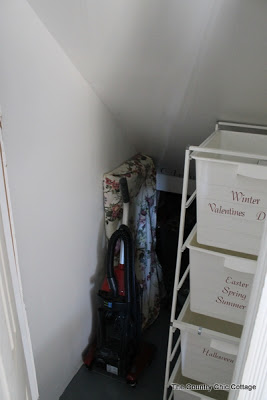 I also added just a touch of vinyl art to the wall. A little something to remind me to keep in neat and tidy in there.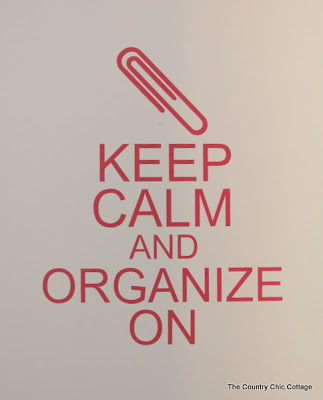 Tomorrow I will give y'all a tutorial on how to turn a shoe organizer into a wrapping paper organizer…stay tuned! UPDATE: The tutorial for this one can be found here.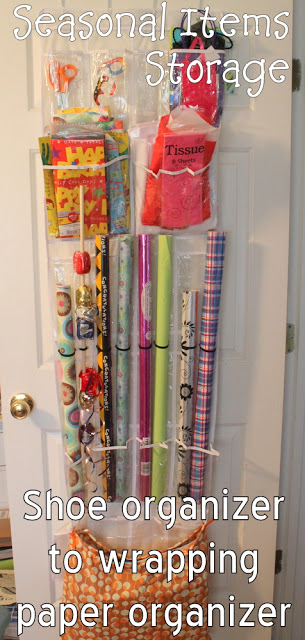 Love This Idea for Storage and Want More? Click the Links Below!
Declutter Your Home in 31 Days!
Clear the clutter and organize your home with our daily emails! Every day for a month we will send you a prompt to declutter! Sign up for our email list below to get started.