I made this sheet music wreath last week. I have seen several different versions of this wreath idea and wanted to put my own spin on it. I added a cute welcome to the center as well as few other unexpected things that just might surprise you!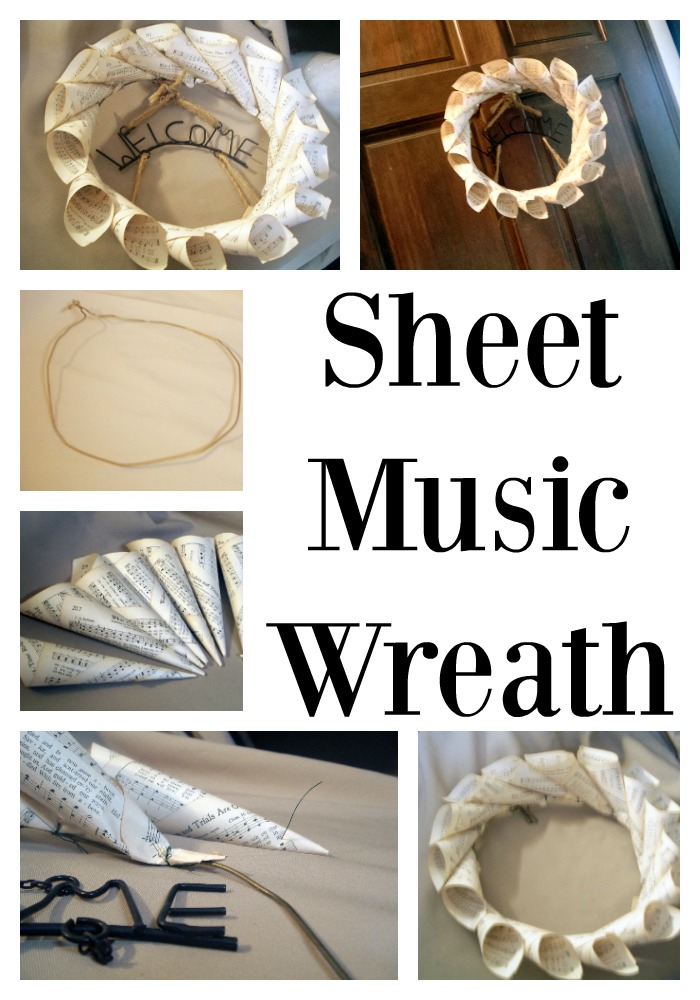 Supplies needed to make your own sheet music wreath:
Sheet music (buy sheet music or search online for printable sources)
Hanger
Florist's wire
Tape
Bee with a welcome (Okay maybe you don't have an old dated bee — but you might just have a welcome laying around.)
Twine
Scotch tape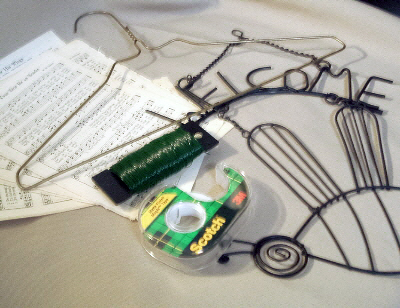 How to Make a Wreath from Sheet Music
Roll up your sheet music into cones and secure with regular old scotch tape.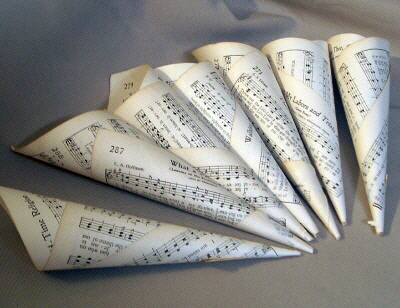 Shape your hanger into a circle. You can definitely use a wreath form instead but this is a much more affordable option.
I took about 4″ pieces of florist's wire and poked em through the ends of my cones. Then wrapped the florist's wire around the hanger. This secures your cones to the hanger. I think you could actually do this with your glue gun and skip the wire. But I overdo everything it seems.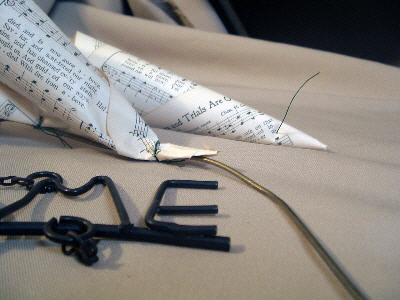 Layer them all up until you get the look you want. Secure each cone to each other using the trusty glue gun.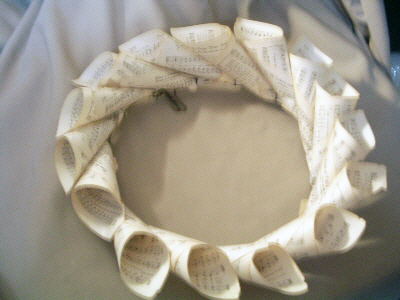 Remove that wonderful welcome from that awful bee. And place the welcome in the center of your wreath using "jute" (aka baling twine). And your sheet music wreath is ready for hanging!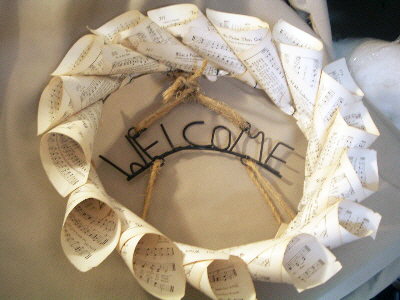 You will love this super simple sheet music wreath and how it looks in your home. Grab your sheet music and get started on this project!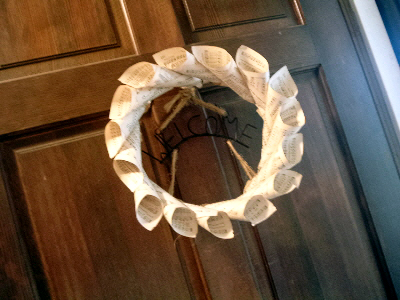 Love this and want to make more projects with sheet music? We have those for you as well! Click on the options below for more step by step instructions.
I hope y'all enjoy this sheet music wreath and these other sheet music projects.