I wanted to jump on the sunburst mirror bandwagon! But with my own spin of course!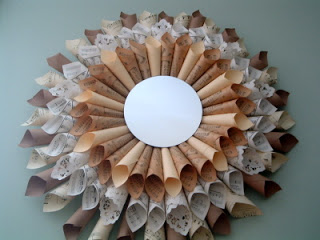 So do ya like?? Wanna make your own? You will need:
1) Paper ephemera in various types — I used three sizes of sheet music, manilla paper, paper doilies, and brown craft paper. Here is a copy of one of the sheets. You can print your own sheet music if you want. Tea dye the pages to get that dark color. Yes mine are the real thing with natural patina but you could do this a million ways.
2) A back — I used a wood charger. You could use some strong cardboard in a pinch.
3) A round mirror about 6 inches in diameter or another size that you love. Don't want this to be a mirror? Add something else to the center and make this a wreath!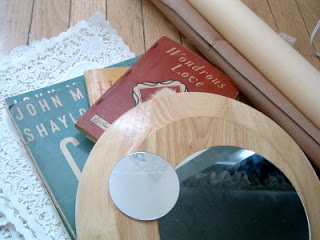 Just start off making cones out of one of your papers. The large cones are made out of 9×9 inch squares. It took me 32 large cones.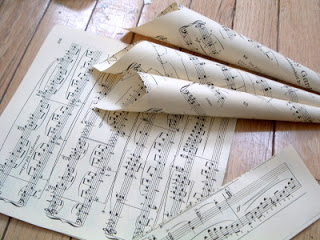 Cut the craft paper into 9×9 squares. Then roll them backwards to keep them flat. Then roll into cones.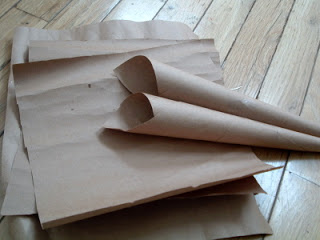 The doilies I cut in half and made cones. These and the medium size cones are 6 3/4 inch by 10 1/2 inch. It took me 31 medium cones.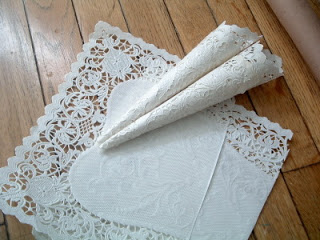 The manilla paper and the smallest sheet music is 5 inches by 7 3/4 inches. It took me 30 small cones.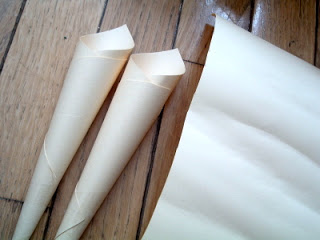 I made about a 3 inch circle in the center of the charger as a guide. I would recommend right now to add a ribbon loop to the back for hanging….yes I waited til the end and it makes it harder!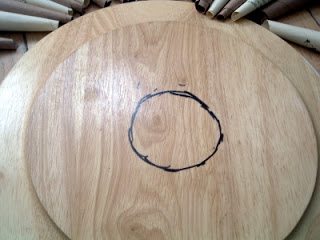 I then layed about my large cones. Glueing them on with a small line of hot glue on each one.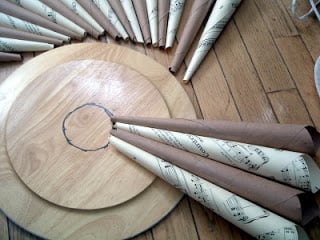 Another tip….raise up your project with something underneath. It will make your life easier!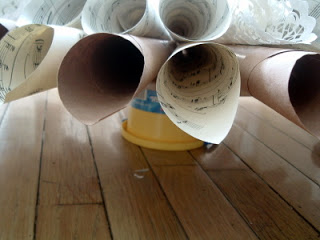 I layed out each layer before glueing to get a good idea as to where I wanted the cones.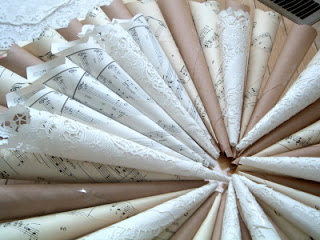 Then glued each one with a line of glue.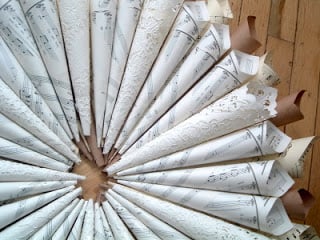 Finally laying out the last layer. Yes this project takes a while…but it is worth it!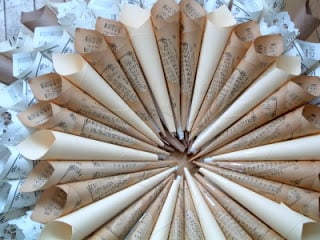 Glue the last layer of cones on.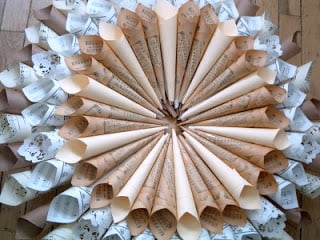 I then glued my mirror in the center.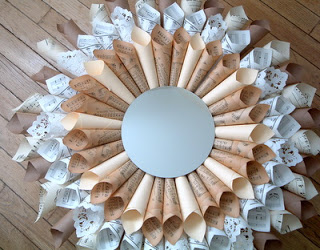 All that is left is to admire….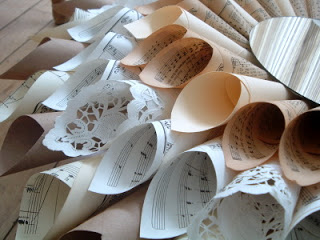 Love the contrast of textures!!!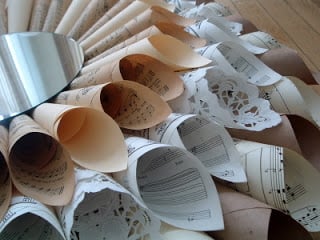 Now to find a place to hang….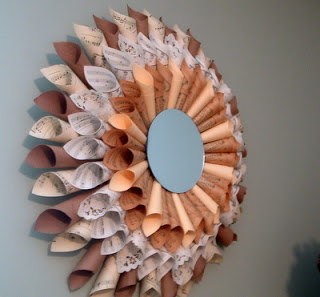 Lovin' it…seriously lovin'…..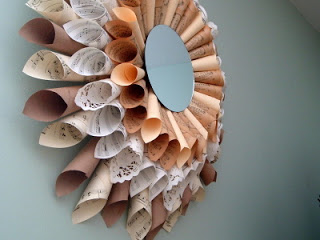 At 25 inches in diameter…this makes a big statement!