Time once again for a little organization! This time I am tackling the shoes in the mud room.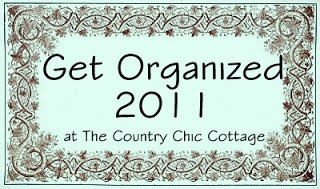 I had an opportunity to review something from CSN stores…what do I choose?? A shelf organizer. 🙂 Exciting right?
I did not take a before picture. But picture a rug, a pile of shoes…that was before.
This is after…..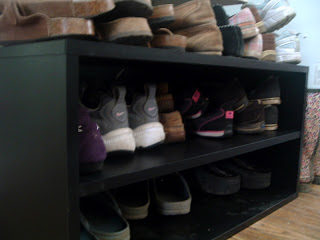 Plus a flip flop basket…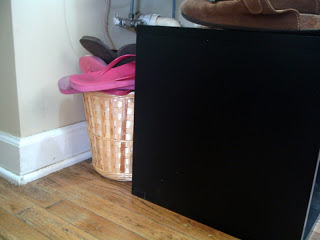 There are 5 of us. So tons of shoes. Plus work shoes for the farm. So I am trying to make this area under the mud room sink work.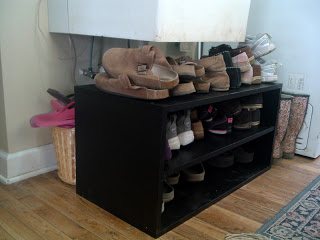 Do you think I can keep it looking this way? Any other suggestions?? I could keep the huge pile and just build a skirt around the sink to hide it. That would not be very convenient when you actually want to FIND the shoes though… I am up for any thoughts you have!
~Thanks for stopping by!~
~Angie~
Declutter Your Home in 31 Days!
Clear the clutter and organize your home with our daily emails! Every day for a month we will send you a prompt to declutter! Sign up for our email list below to get started.