Simple brunch ideas are perfect for any occasion or just a backyard gathering of your friends and family. I thought it would be really great to share a brunch set up at our home with Mother's Day fast approaching. Y'all enjoy these ideas and put some of them to work for mom!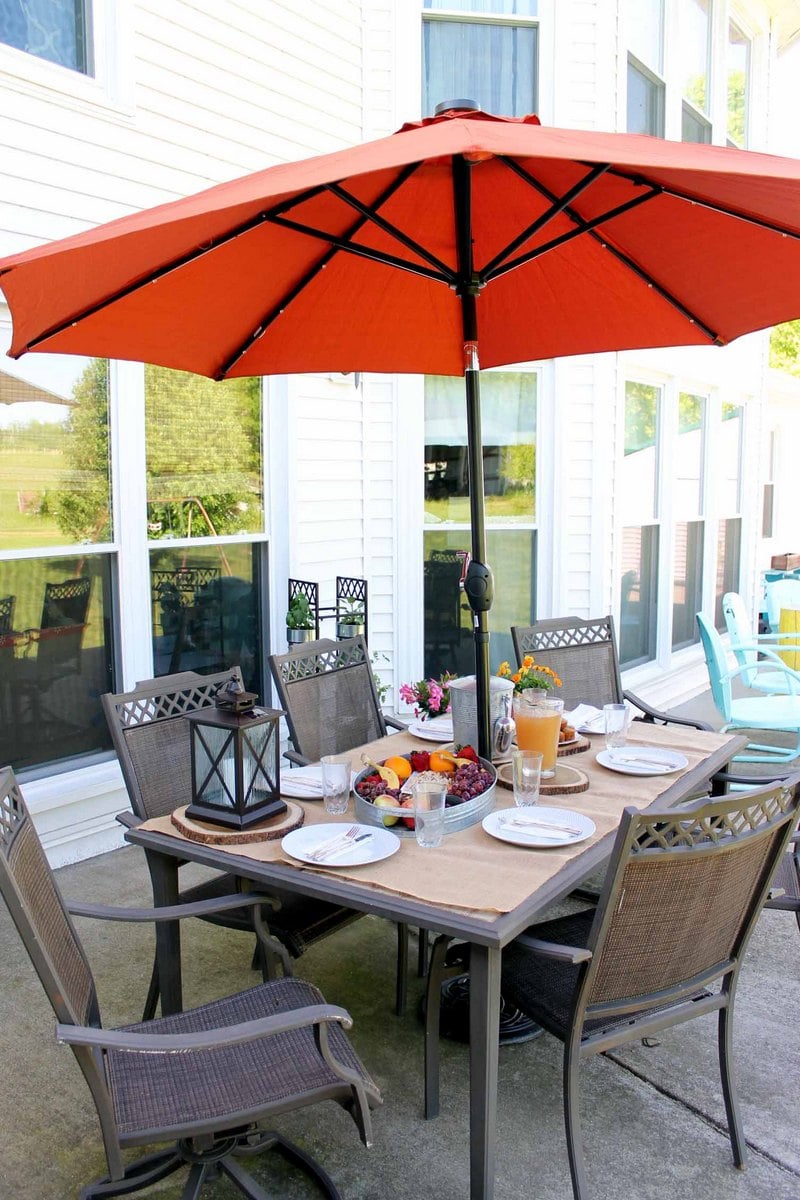 Simple Brunch Ideas
I think a brunch outdoors is the way to go so I started by adding an umbrella with solar lights to my existing outdoor table. It is perfect for blocking that bright morning sun but it has the added benefit of solar lights! You can find one similar to mine here.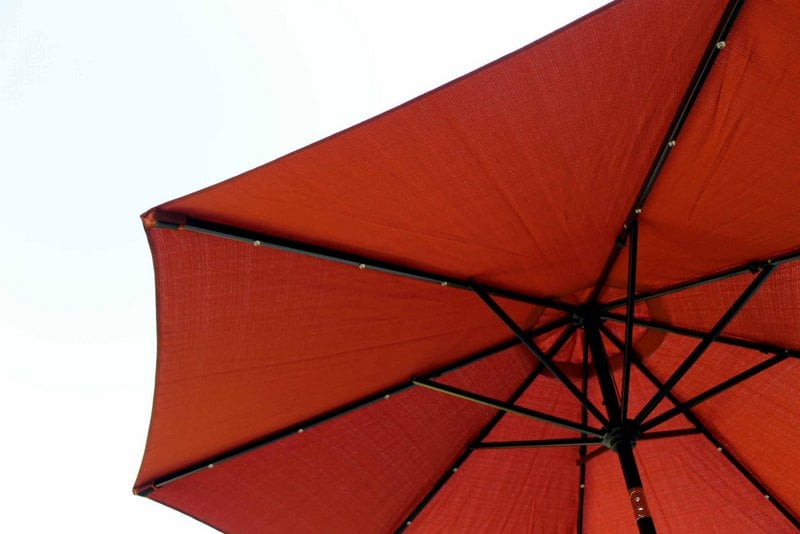 There is actually a switch on the umbrella to turn the lights off when not needed. But if you decide to turn your family celebration in to a twilight party, flip the switch and light up the night!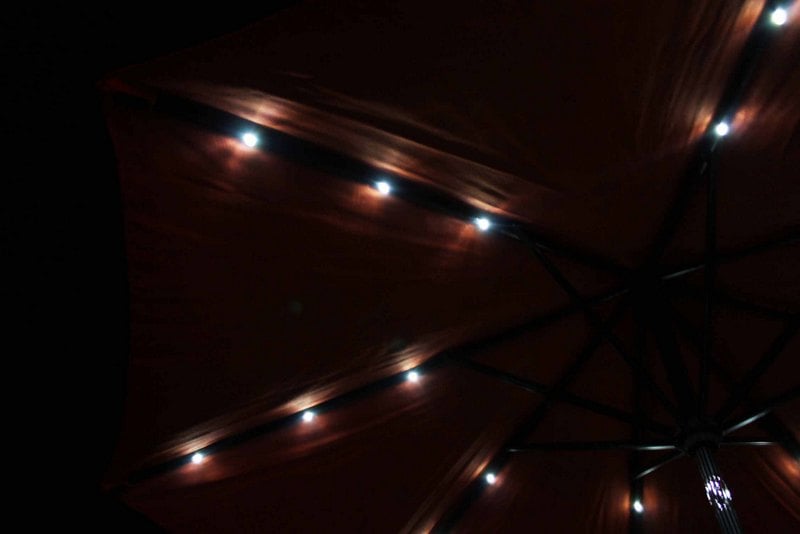 You will also want to grab an umbrella base to keep your umbrella sturdy. I fell in love with the Better Homes and Gardens Warrens Umbrella Base
however there is a wide selection of styles to choose from.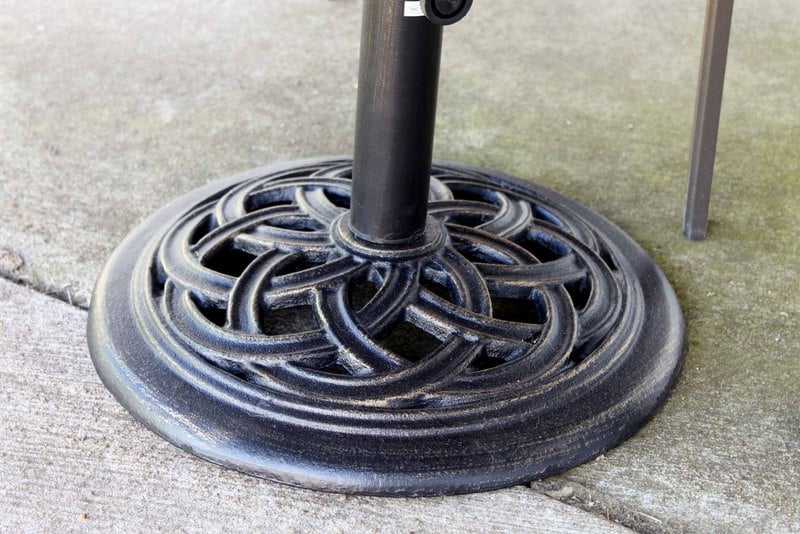 Decorating the Table
Now for the table itself, I used some burlap strips and covered the surface of the table for a rustic farmhouse feel.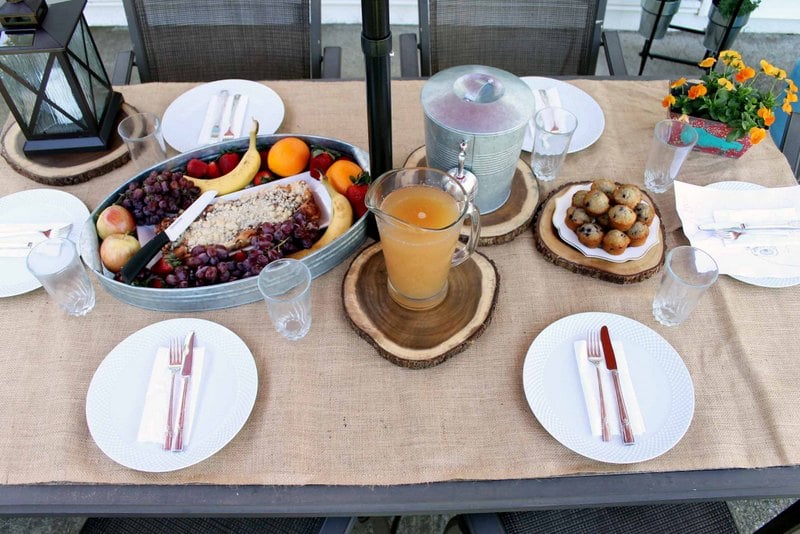 Each place setting has the Better Homes and Gardens White Hobnail Dinner Plates
. I love these classic plates and they can be used for just about any occasion. I also added some fun items to the place setting for the guest of honor….MOM!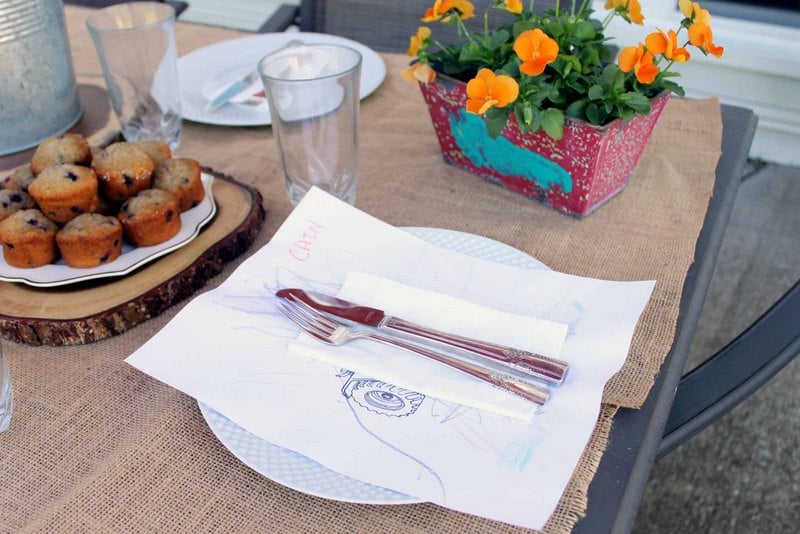 Let the kids color or write anything they wish and add it to mom's plate. I also took a simple plant holder and added a footprint for a special gift idea. Gifts from the heart that mom is sure to love!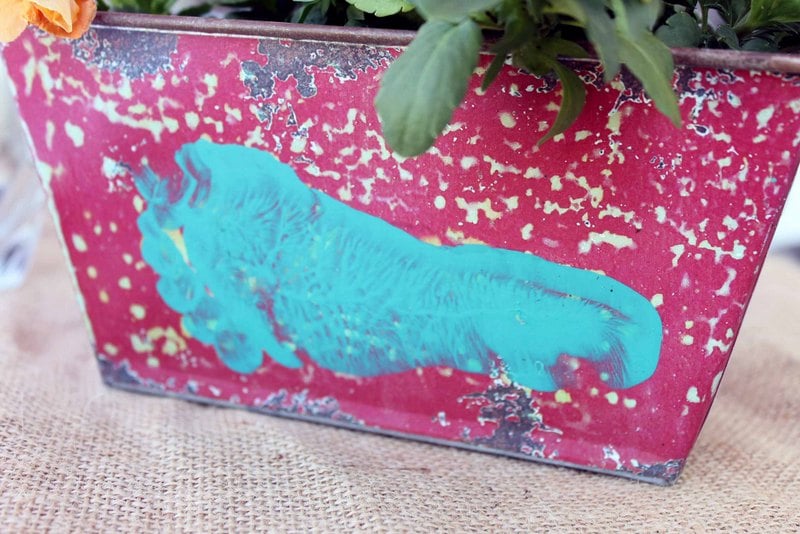 Ideas for Brunch Foods
For the brunch itself, keep it simple! I picked up a few items from the local bakery along with some fruit. The Better Homes and Gardens Galvanized Oval Tray
is the perfect way to serve everything up!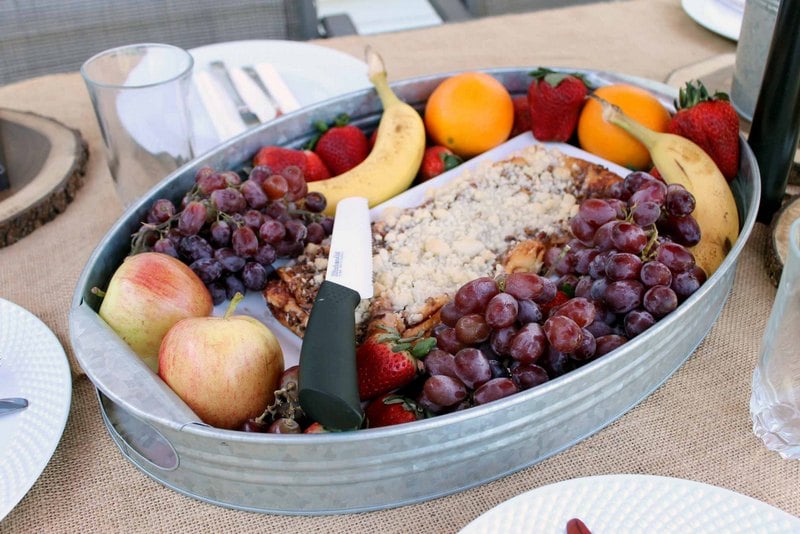 Muffins are also a great addition to any brunch. Especially when served on the Better Homes and Gardens Acacia Wood Bark Chargers
. These are the perfect rustic addition to any table and can be used all year for any dinner party you are hosting. These are one of my favorite items from the collection and I know you will love them as well.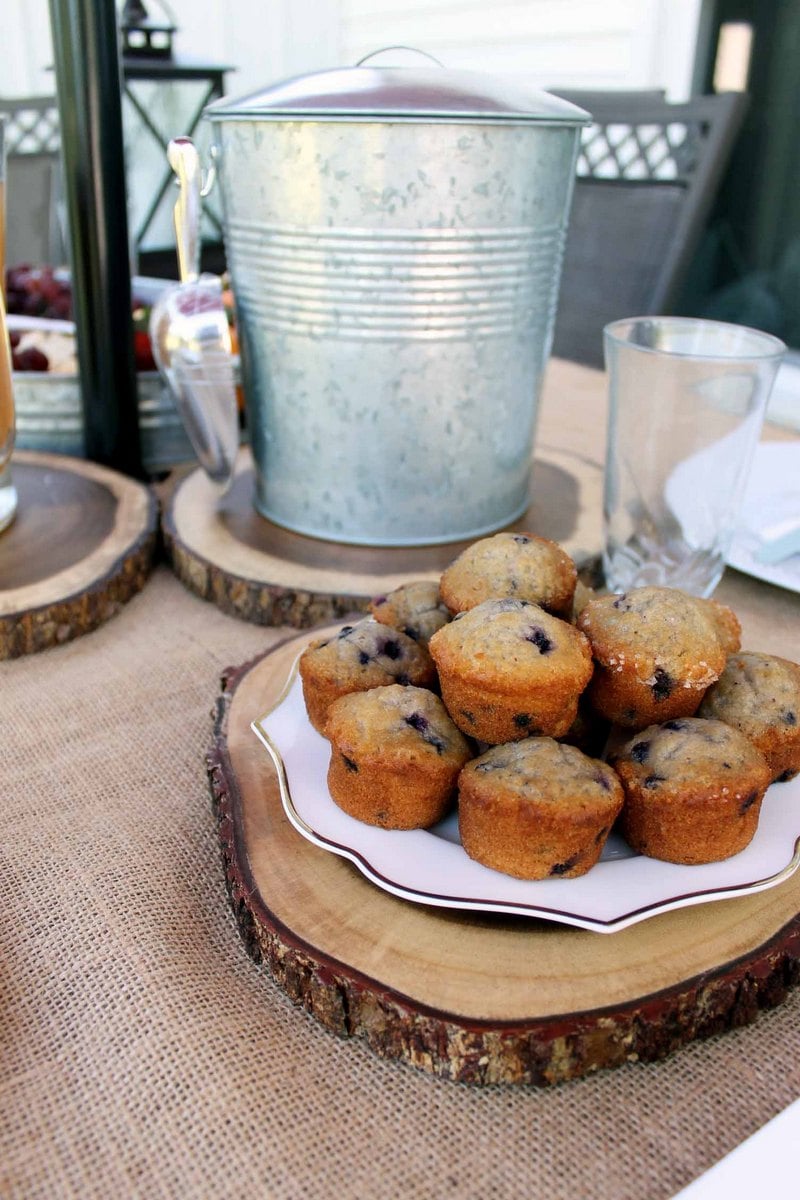 I also used them to serve up a pitcher of punch along with the Better Homes and Gardens Ice Bucket
. This galvanized bucket is lined to keep your ice nice and cold! It is perfect for entertaining.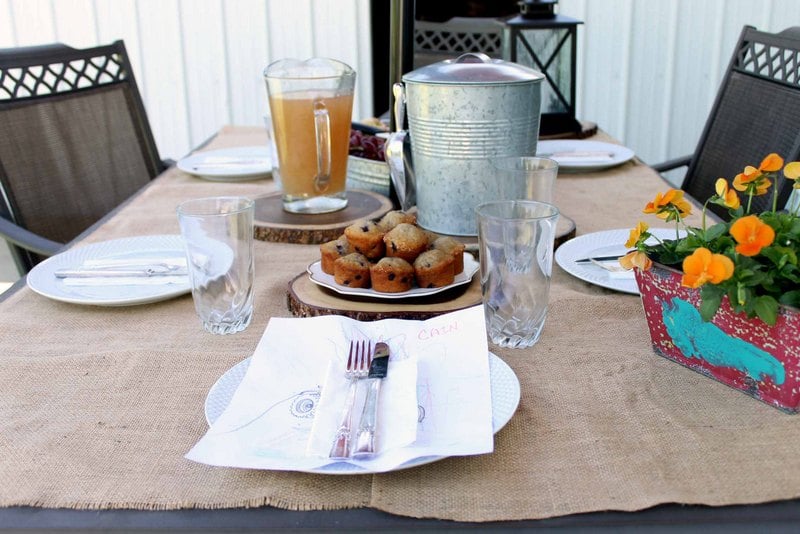 Add a touch of rustic to the table with a metal lantern
. It is perfect for adding some decor to the table but it would also make a great gift for mom. It is actually solar powered so perfect for porches, gardens, and more.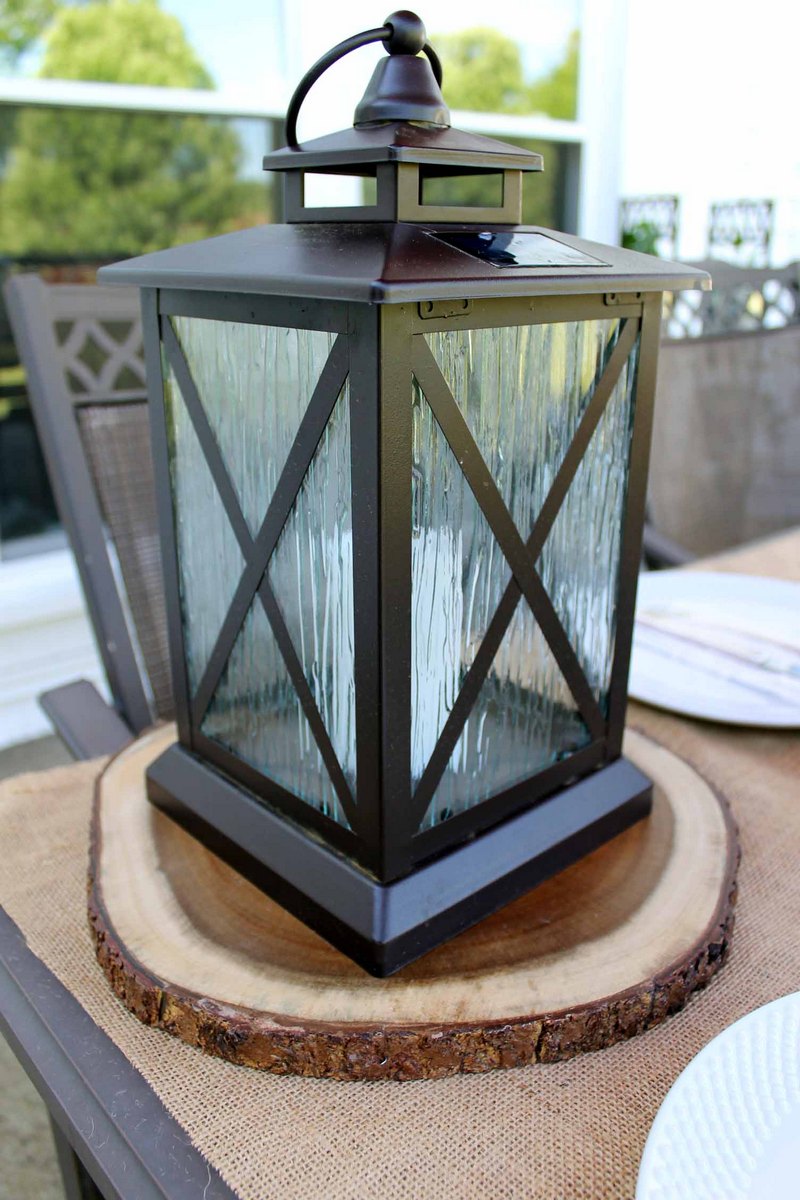 In addition to simple bunch ideas, I thought you might be able to use a gift idea for mom as well. What about a self contained herb garden that she can enjoy all season long?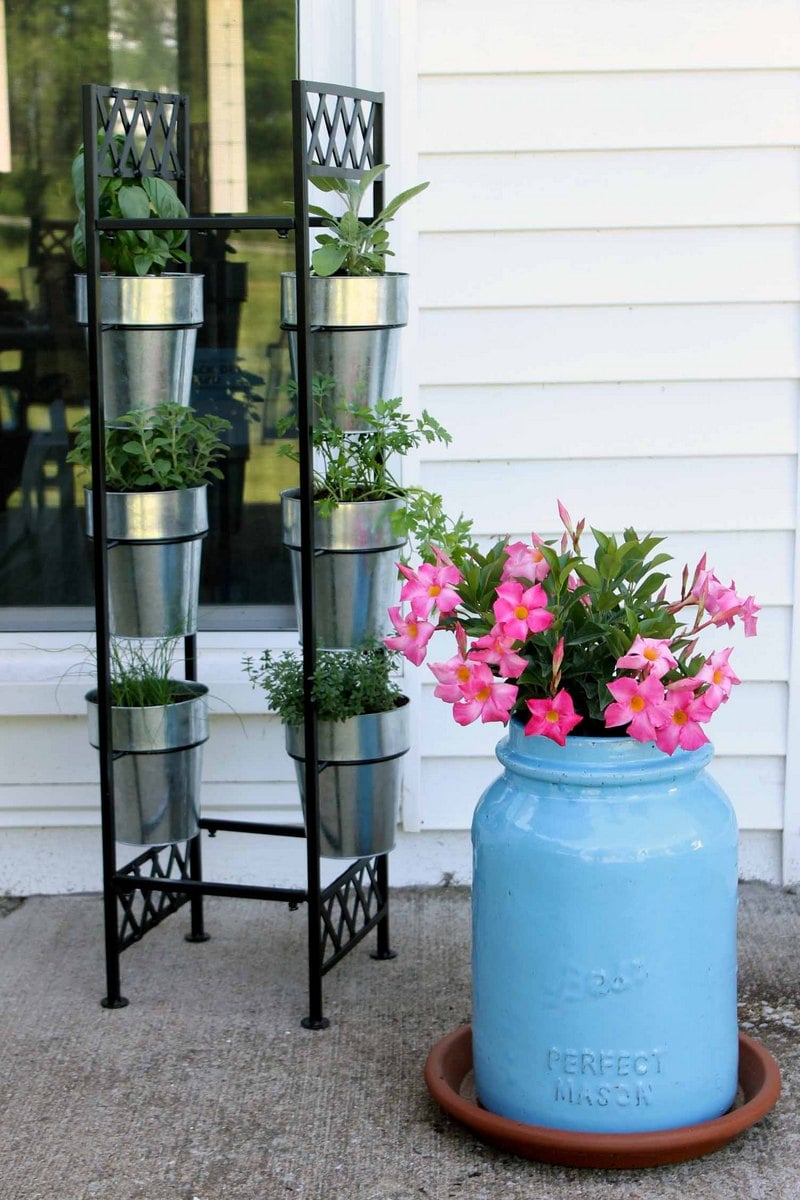 The 7-Piece Galvanized-Finish Vertical Planter
makes a great gift when filled with her favorite herbs. It takes up a small footprint yet you can grow six different herbs in the galvanized containers.
If mom loves to garden, this is the gift to give her for any occasion!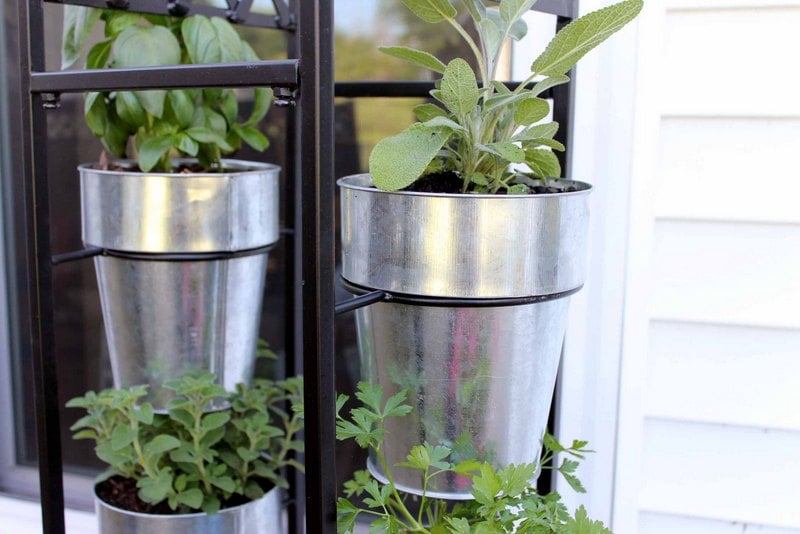 Mom will love looking out over the table filled with family. Give these simple brunch ideas a try for Mother's Day or just a typical Saturday morning. She will love the results!
Brunch does not have to be complicated! Give our simple brunch ideas a try for your family and friends. You will love the results!