You can make this simple eye makeup remover at home with just a few ingredients. Keep these wipes on hand to remove your make-up every day of the week. You will love how they remove the residue and keep your skin soft and smooth. Don't have the supplies on hand? They are inexpensive to purchase and you can make a ton of these wipes in just a few minutes.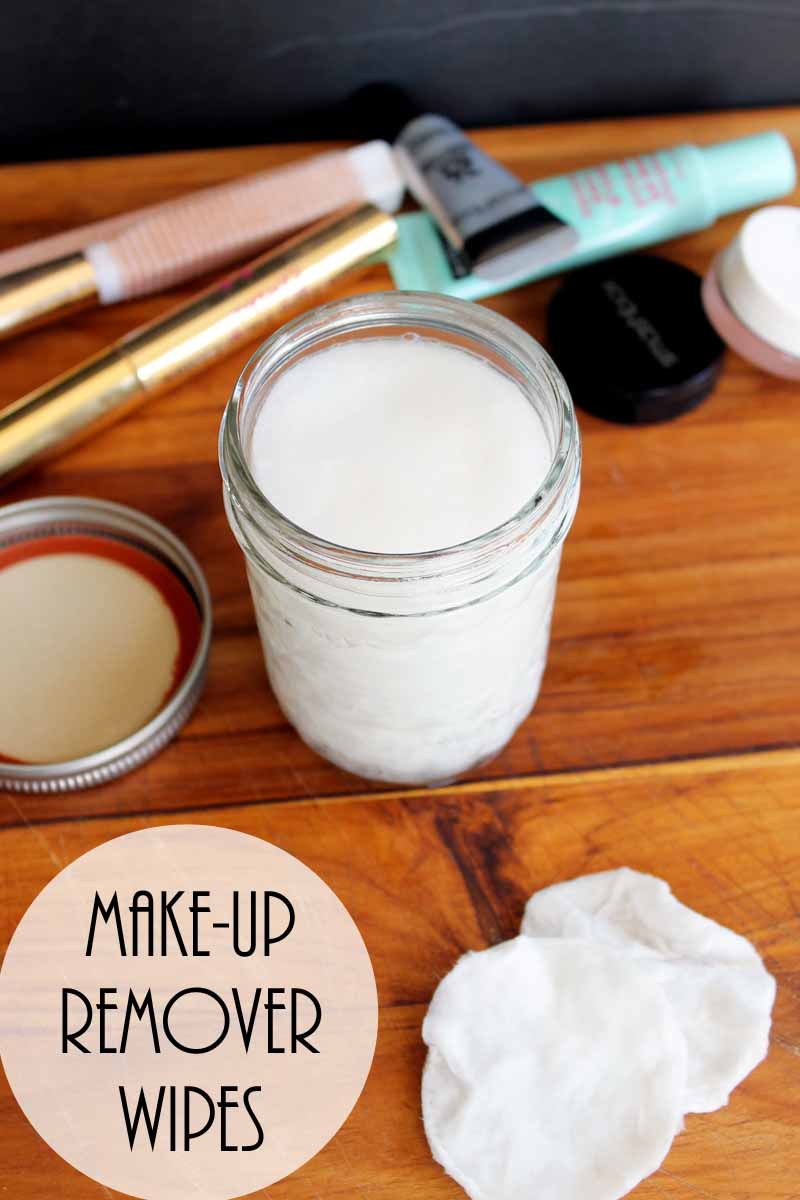 Ingredients needed for this simple eye makeup remover:
1 1/2 tbsp coconut oil
1/2 tbsp baby shampoo
1 cup water (approximately see instructions)
10 drops tea tree oil (optional)
Cotton pads
Mason jar
You can see how to make these homemade makeup remover wipes by watching the video below.

Want to see more homemade beauty products? Click here to see how to make mermaid lotion bars!
Can't watch the video or need more instructions? Follow along below:
Melt 1 1/2 tbsp of coconut oil in the microwave.
Add the coconut oil and 1/2 tbsp baby shampoo to a mason jar.
Add in 10 drops of tea tree oil (if desired).
Fill with water until you reach the threads of the jar.
Stir well.
Start adding cotton pads by pushing down into the water.
Continue until the pads are about 1/4 to 1/2 an inch from the top of the jar.
Add additional water to cover the pads.
Add lid and shake well.
Your makeup remover pads are ready to use!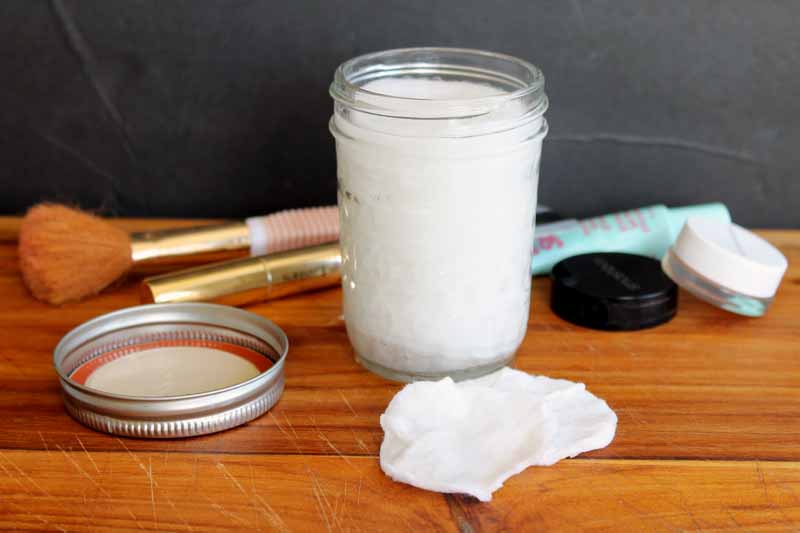 I love this simple eye makeup remover! It is inexpensive and I can keep the ingredients on hand. I keep a mason jar full of these in the bathroom at all times. There is no reason to spend tons of money on makeup remover wipes. These will do the job while saving you tons of money. To use, just remove one from the jar and squeeze to get rid of the excess water then just wipe away your makeup.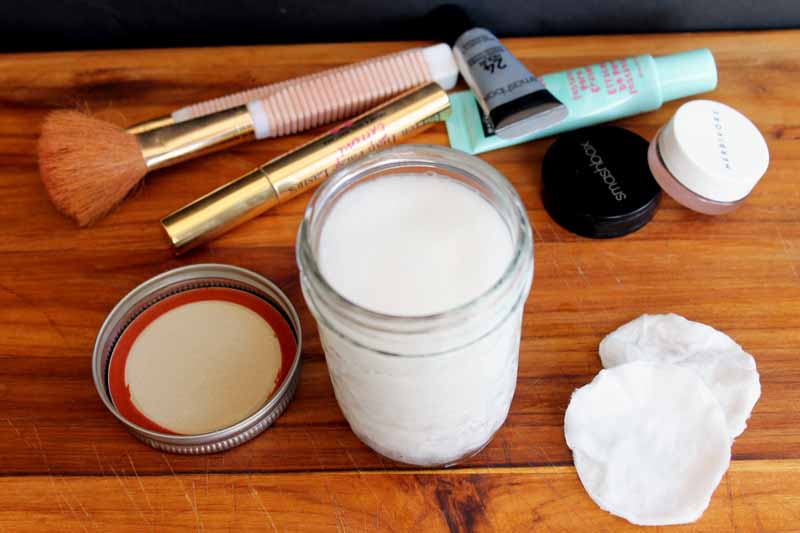 Grab your supplies and start making your own beauty products. You will be so glad that you did! I love knowing exactly what is in the products that I put on my skin. Start with this simple eye makeup remover then move onto making other beauty products for your bathroom!