Skull and crossbones pirate party time! We had a boy turning 6 that is infatuated with skulls and crossbones. Bring on the pirate fun!!
We had to have a treasure chest centerpieces surrounded by pirate goodie bags…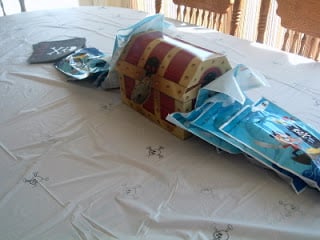 And yes there is gold treasure in that chest…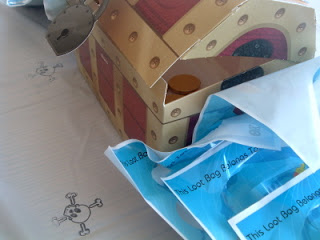 I found napkins, plates, etc on line. However I could not find somethings. So I made them! Plain white table cloths became pirate themed with a stamp and some ink…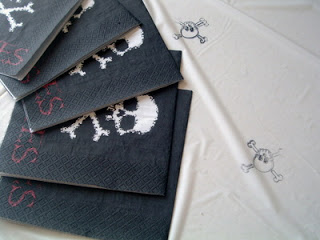 I actually made the pirate hats. More on that tomorrow!!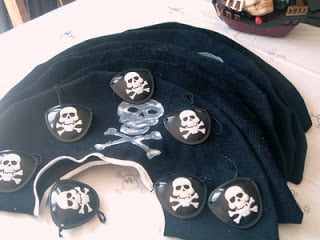 And yes I wanted themed wrapping paper too…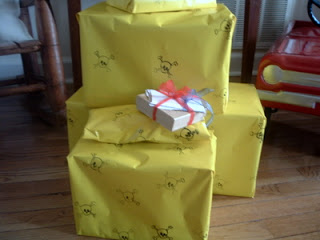 I just bought plain yellow and used my stamp and ink…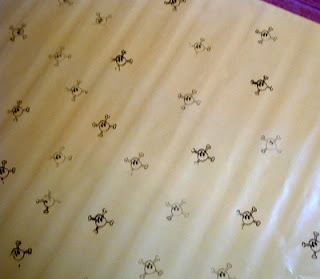 Presents fit for a pirate…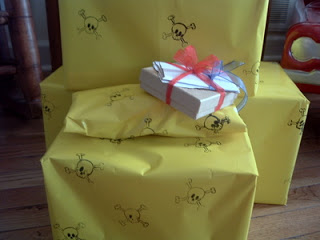 I actually ordered skull and crossbones balloons! But I made a banner…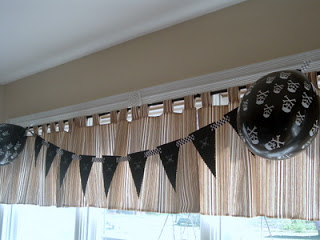 Black and white ribbon, black cardstock, white ink, and the trusty skull and crossbones stamp..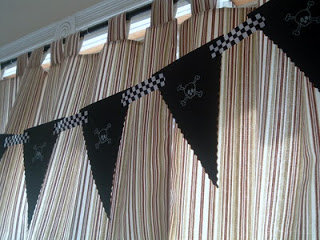 I used my fancy scissors on the triangles! 🙂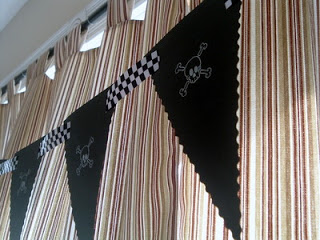 And of course we needed a skull and crossbones cake…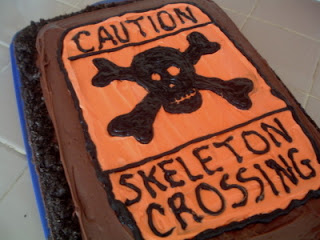 I always make my kid's birthday cakes and by now they think I can do anything. But this request had me nervous…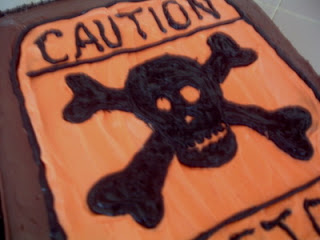 He requested a cake that looks just like his fave skull and crossbones tee…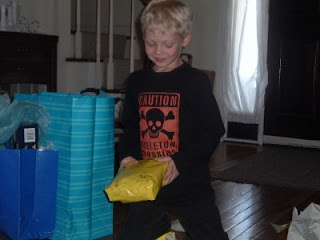 I think it turned out pretty good! Especially since I freehanded all of it! 🙂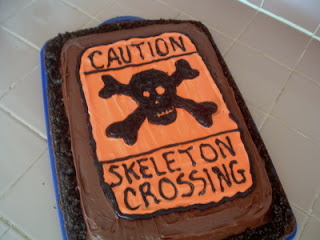 More skull and crossbones fun tomorrow! I hope you enjoyed our party! And happy 6th birthday little man!
Posted at Take a Look Tuesday on Sugar Bee Craft Edition.
Linking to Tackle it Tuesday on 5 Minutes for Mom.
Posted on the boys party on 733.
~Thanks for stopping by!~
~Angie~