You can make delicious fall off the bone, crispy outside ribs using your slow cooker. This method for slow cooker barbecue ribs is something I have been using for years. Y'all enjoy and throw a rack in your crock pot tomorrow.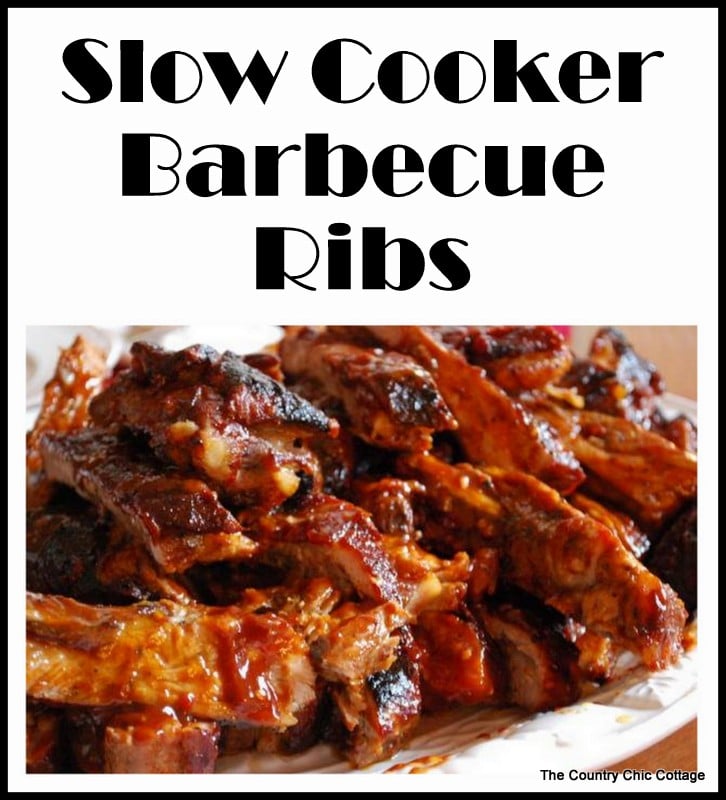 Slow Cooker Barbecue Ribs
Place the rack in a crock pot on low.
Season ribs well with a grill seasoning mixture.
Mix 1/2 cup jarred barbecue sauce and 1/2 cup water. Pour on top of ribs.
Add a whole clove of peeled garlic.
Cook for 6-8 hours on low.
Remove the ribs from the crock pot and place them on a baking sheet. They will basically fall apart into individual segments. They are fully cooked and now it is time to add the barbecue sauce. A favorite bottle of sauce will be the finishing touch.
Brush the sauce onto the rack of ribs. Be sure to cover everything.
Place under the broiler of your oven at 425 for 5 – 10 minutes, enough time to start to candy the sauce. Be sure to watch this stage carefully as some sauces will burn quickly.
Turn ribs, apply another coat of sauce, and throw back under the broiler if desired.
If the weather is nice and the grill can be used, the sauce stages can be done on the grill. But if it isn't possible to use the grill, barbecued ribs that taste fresh off the grill are still possible in the oven. These slow cooker barbecue ribs are sure to put a smile on your family's face any night of the week!
You will want to see our collection of over 60 crock pot recipes in the video below!