This slow cooker chicken parmesan recipe may be your next go to week night meal. This is a super simple meal to throw in the slow cooker before you leave in the morning. Come home and just boil pasta for a quick and delicious meal the entire family will love. The classic ingredients are easy to find and you can keep them on hand to whip this up any day of the week.
Slow Cooker Chicken Parmesan Recipe Ingredients
Chicken breast tenderloins (1 1/4 lb) (frozen works fine)
1 jar marinara sauce (choose a brand your family loves)
1/2 box linguine pasta
Grated fresh parmesan cheese
Torn fresh basil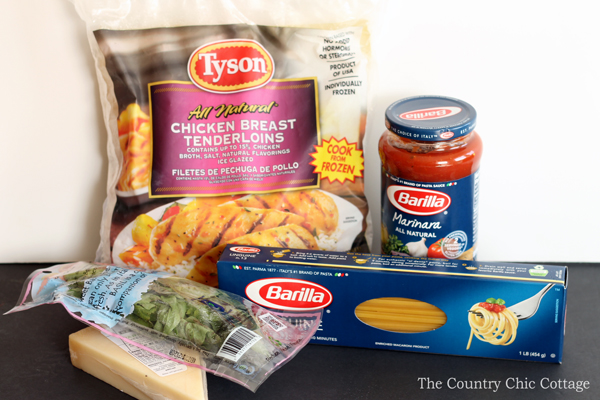 Slow Cooker Parmesan Chicken Recipe Instructions
Add chicken and marinara to a crock pot. The crock pot should be large enough to hold the ingredients. Turn on low for 6-8 hours or high for 3-4 hours.
Boil pasta according to package directions once chicken is about done.
Remove chicken from slow cooker and place on a sheet pan. Sprinkle with freshly shredded parmesan cheese and put under broiler until melted.
Add cooked and drained pasta to remaining sauce in slow cooker and stir.
Remove pasta from slow cooker and place on individual serving plates (makes about 5 servings).
Add two slices of chicken to each plate.
Top with additional shredded cheese and freshly torn basil
Serve and enjoy!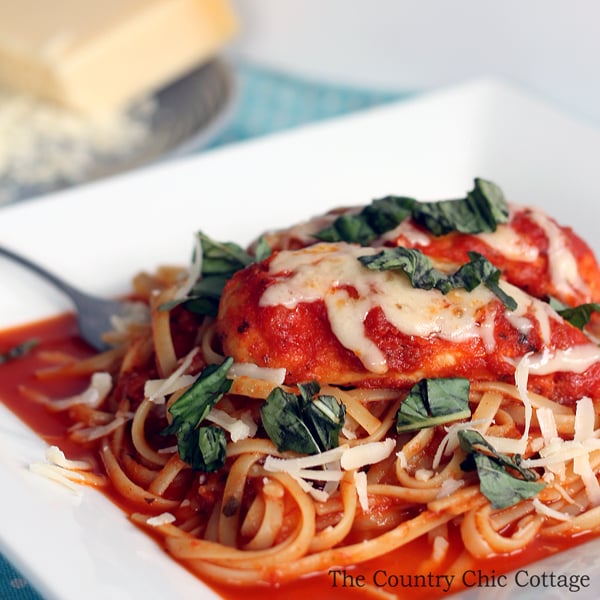 Your entire family will love this slow cooker chicken parmesan recipe. Add this one to your menu for next week!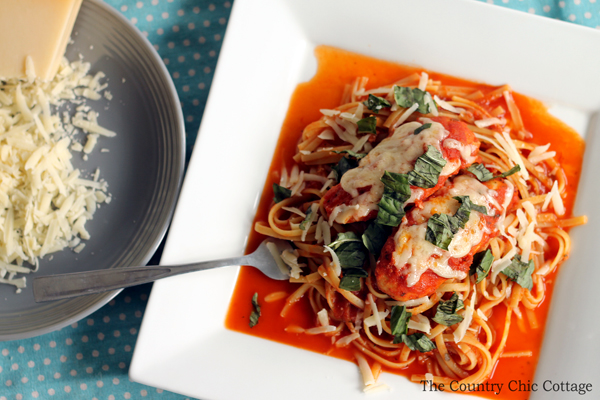 Love the crunch of traditional breaded chicken parmesan? Don't worry we have a recipe for you as well! Click here to get our 30 minute chicken parmesan recipe.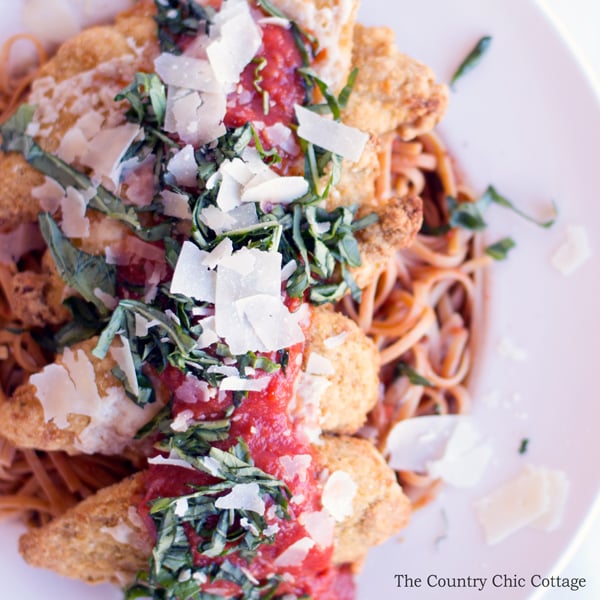 You can also click here to get my friend Amanda's version of chicken parmesan.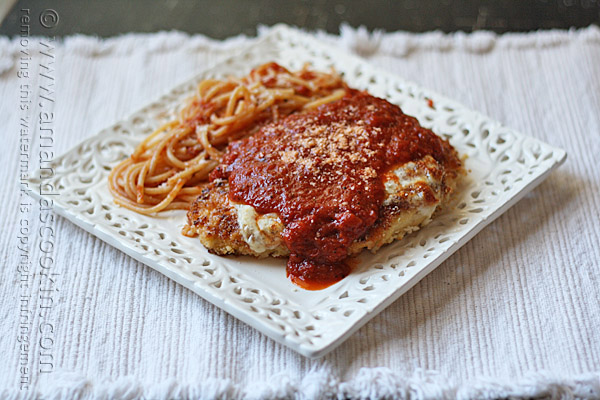 Between the three recipes you should be able to find one that your family loves. I would encourage you to give the slow cooker chicken parmesan recipe a try however. Especially on one of those busy weeknights when you have no time. You will thank me later!