I have an amazing recipe for y'all today. My slow cooker pizza meatloaf is sure to please even your pickiest eater. Plus everyone loves a recipe you can cook in the crock pot right? Let the slow cooker do the cooking for you as this pizza meatloaf fills your house with wonderful smells all day.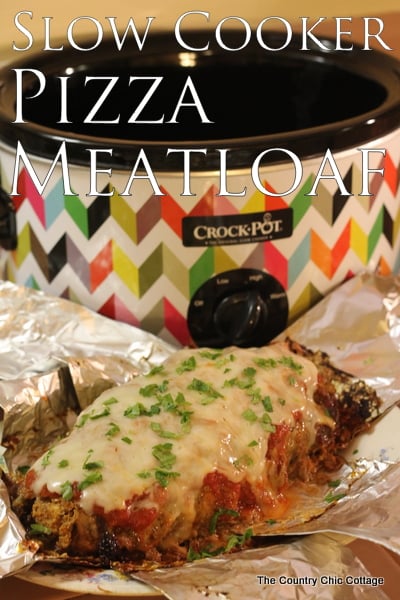 Before we get to the recipe, you are going to need a way to get this out of your slow cooker once it is done. Fold foil into 3 long strips and place in your slow cooker as pictured below. You can then lift the bottom strip by the ends once your meatloaf is done and it will come right out.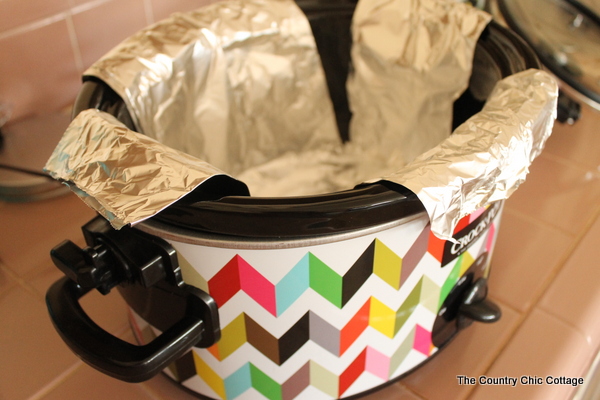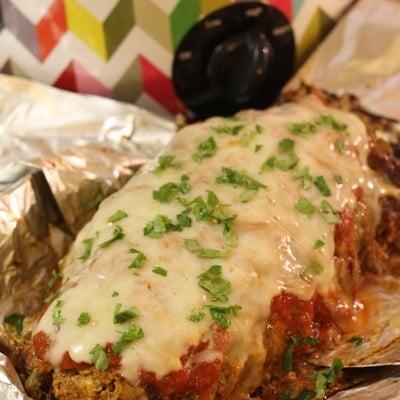 Slow Cooker Pizza Meatloaf Recipe
Ingredients
1 14

oz

jar pizza sauce

divided

1

beaten egg

1/4

cup

chopped onion

1/2

cup

chopped green pepper

1/3

cup

dry bread crumbs

1/2

tsp

Italian seasoning

1/2

tbsp

minced garlic

1/3

cup

shaved Parmesan

1/4

tsp

black pepper

1

lb

ground beef

1/2

lb

hot pork sausage

1

cup

shredded mozzarella

diced fresh parsley for garnish

optional
Instructions
Begin by laying three strips of aluminum foil into the slow cooker as described above.

Reserve 1/2 cup of pizza sauce. In a mixing bowl, combine 2/3 cup pizza sauce and the egg. Stir in onion, green pepper, bread crumbs, Italian seasoning, garlic, Parmesan, and black pepper. Add ground beef and pork sausage. Mix well with hands.

Shape meat mixture into a loaf and place into slow cooker on top of aluminum foil strips. Cover and cook 8 - 10 hours on low or 4 to 6 hours on high. Center of meatloaf should be 170 degrees when done.

Spread loaf with reserved 1/2 cup of pizza sauce and mozzarella cheese. Cover and cook for 15 minutes or until cheese is melted. Lift meatloaf from slow cooker using foil strips. Remove foil strips and serve. Serves 8.
Tried this project?
tag us to show off your work!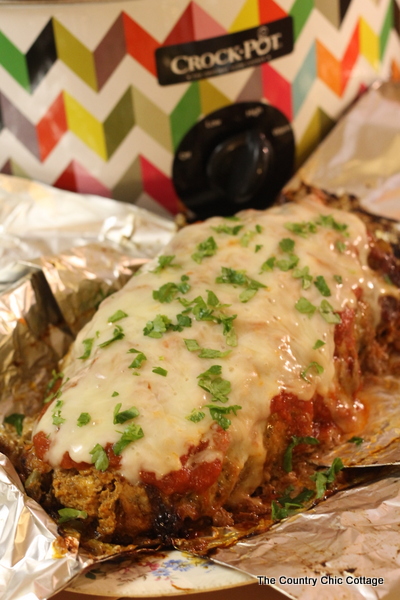 My slow cooker pizza meatloaf is one of the best crock pot meals I have had. Pick up the ingredients for this one at the grocery store and make this one soon. You will agree that this slow cooker pizza meatloaf recipe is an amazing change from the plain and ordinary.
I hope you like this easy, affordable recipe!
You will want to see our collection of over 60 crock pot recipes in the video below!