Make snowman cupcakes for your holiday parties or just as an after-school snack once the weather turns cooler. These are the easiest thing ever to decorate and everyone will love how they look. Imagine an entire platter of these sent to school for a fun afternoon snack. Grab your supplies and make cupcakes that look like snowmen today.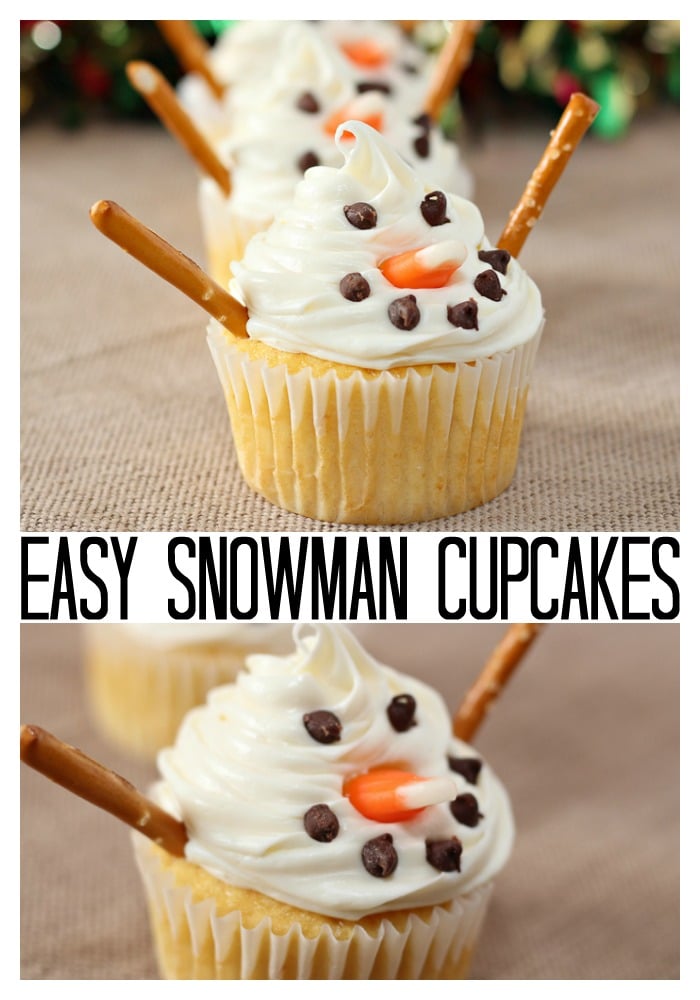 Snowman Cupcakes Recipe
Ingredients:
White Cake Mix (and ingredients listed on box)
Cupcake Liners
Icing Piping Kit (optional)
White Icing
Candy Corn
Mini Chocolate Chips
Pretzel Sticks
Instructions:
Start by preparing your cake batter according to the box instructions. Then fill your cupcake liners 1/2 of the way full. Bake cupcakes according to the package directions. After baking let cool completely. If you choose to use an icing piping kit, fill your icing bag with your white icing. Start in the middle of the cupcake working your way out and up with the frosting.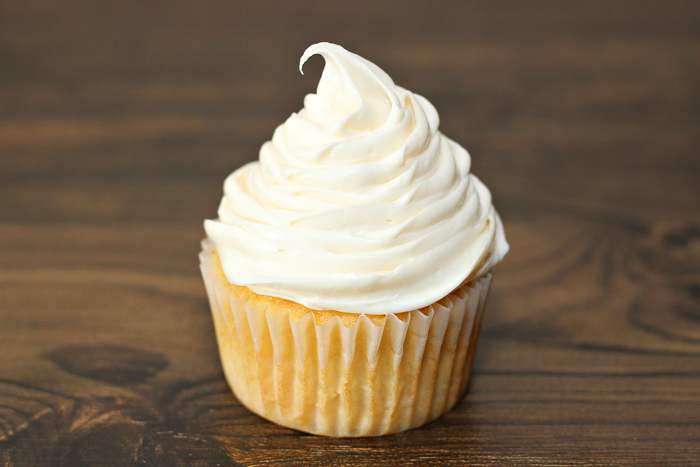 I placed my cupcakes in the freezer for about 5 minutes to allow the icing to stiffen up a bit before adding the pretzels. Then add two pretzels to each side of the cupcake for "arms".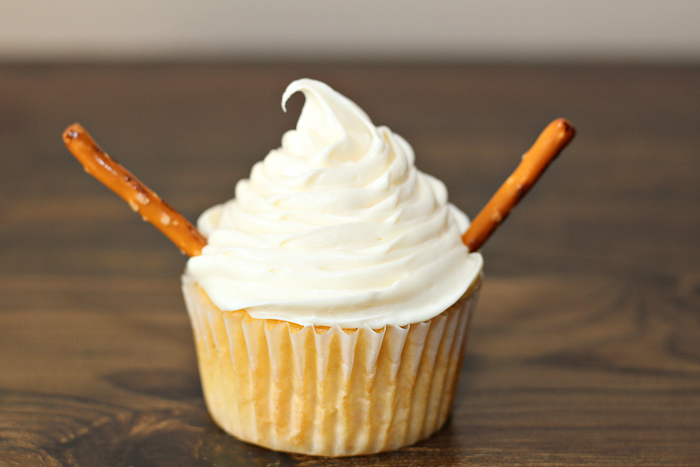 Add one candy corn for the nose.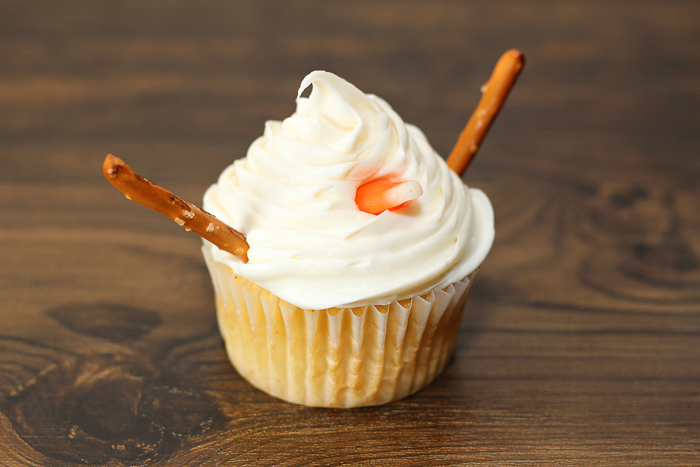 Then use several mini chocolate chips for both the eyes and a mouth.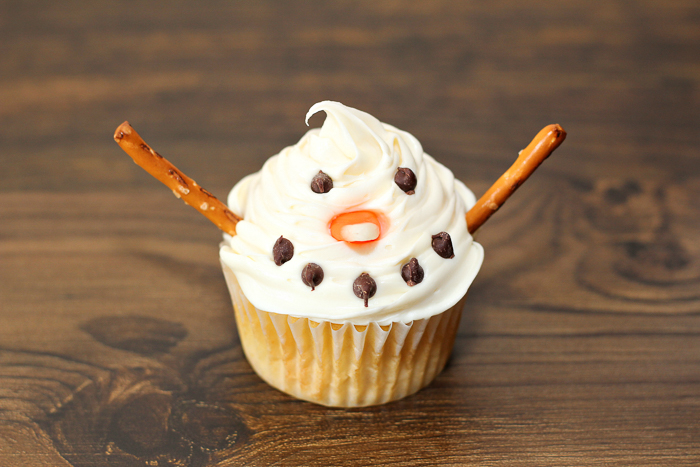 All that is left is to serve up these adorable snowman cupcakes to anyone you love. They are sure to love these cute guys and you are sure to love how easy they are to make.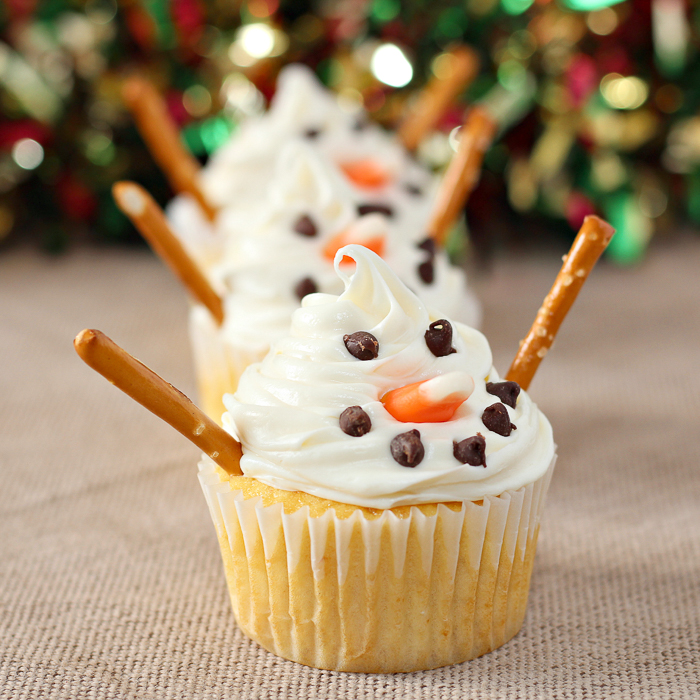 You might want to stock up on candy corn for the winter months as you will want to make some snowman cupcakes everytime the snow falls.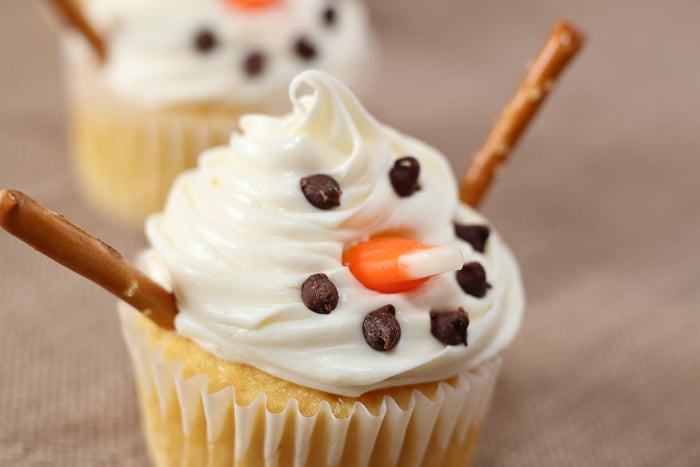 Be sure to pin or save this recipe for all of those holiday parties coming up. After all, every party needs some snowman cupcakes…don't you agree?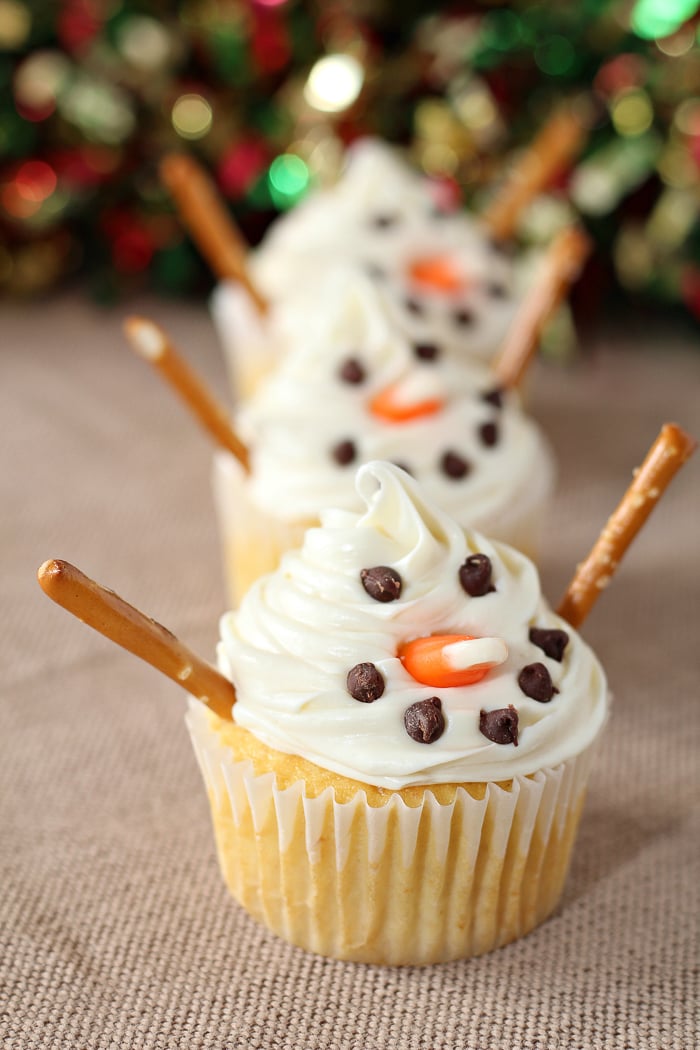 Love these snowman cupcakes and want more ideas? Try the links below.