Another gift in a jar? Yep! Y'all seem to love them and I do as well. This one is a stacked gift in a jar that includes everything your recipient will need for a fabulous new year. This is perfect for teachers, your mail carrier, neighbors, co-workers, and oh so many more. This post is sponsored by Ball Brand however all projects and opinions are my own. Ball is having a great Pinterest contest that you don't want to miss. Check out the details on that at the bottom of this post and enter to win today!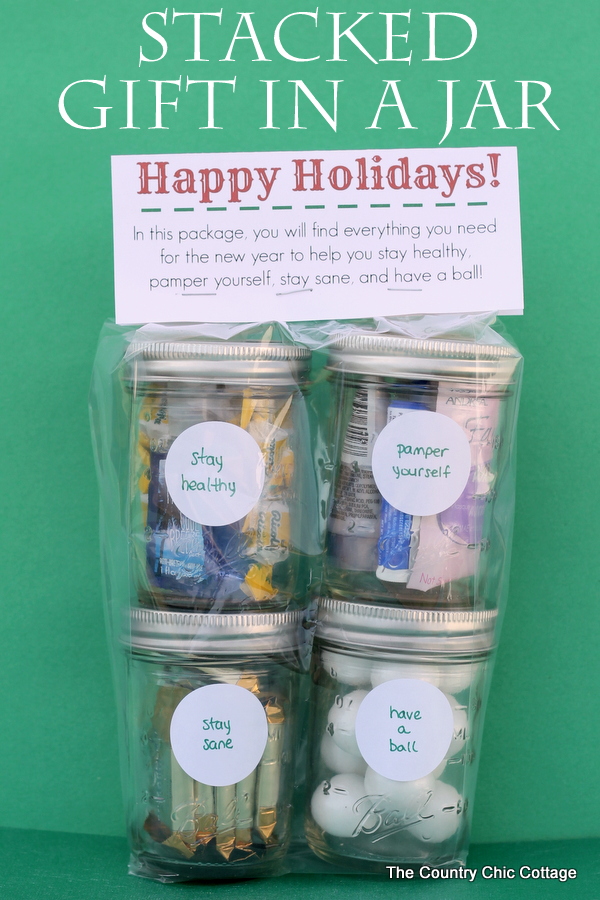 You will need four of these jelly size mason jars for this gift in a jar. Start by covering the tops of the lids with paper. I think this makes the gift look more finished but this step is optional.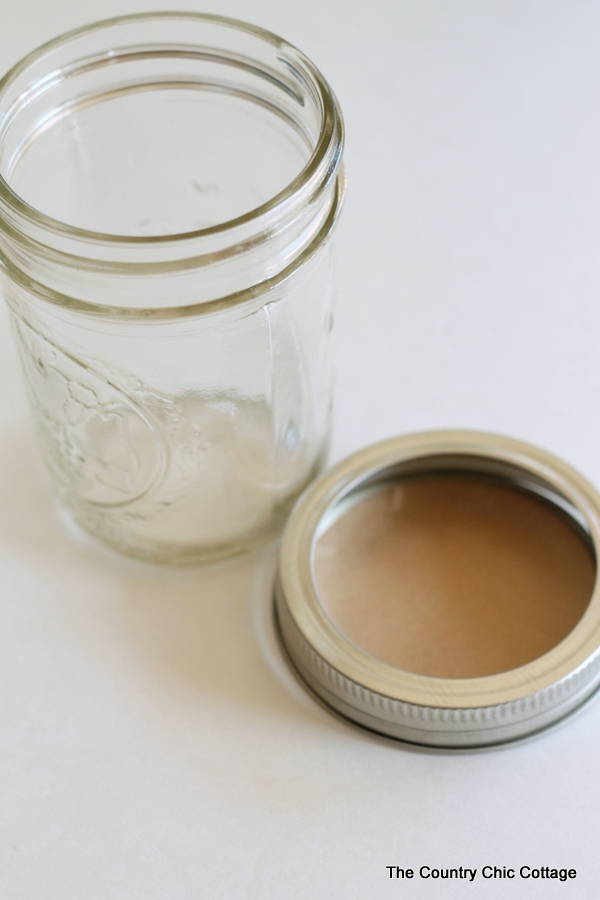 Next you need to gather up the supplies for each of the four jar gifts. For the "have a ball" gift you will need gumballs. You can use the color and size of your choice.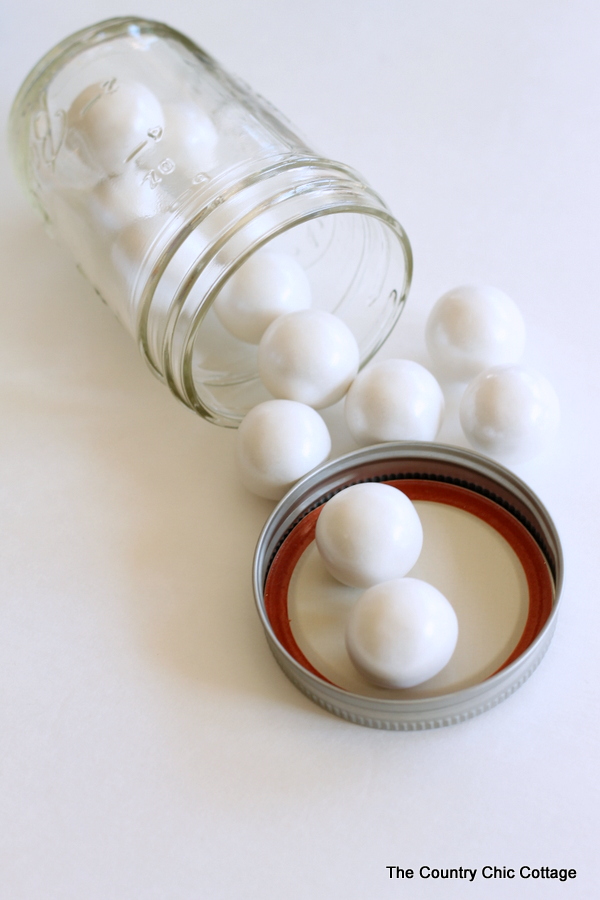 For the "stay sane" gift, I recommend chocolate because it is what keeps me going on stressful days! Again pick the chocolate or treat of your choice.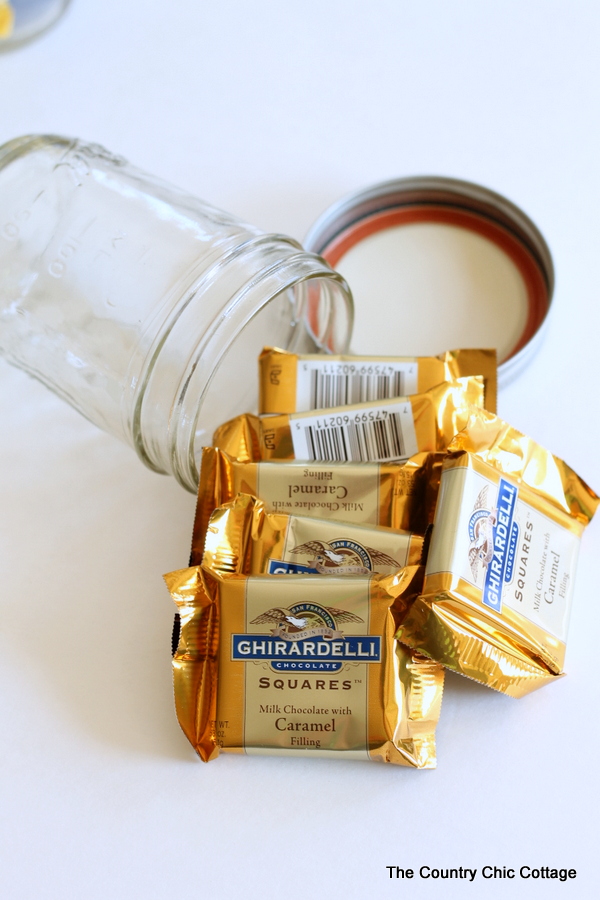 For the "pamper yourself" gift, include a variety of masks, lotions, and lip balm. Cater the contents of this one to your gift recipient and whether they are male or female.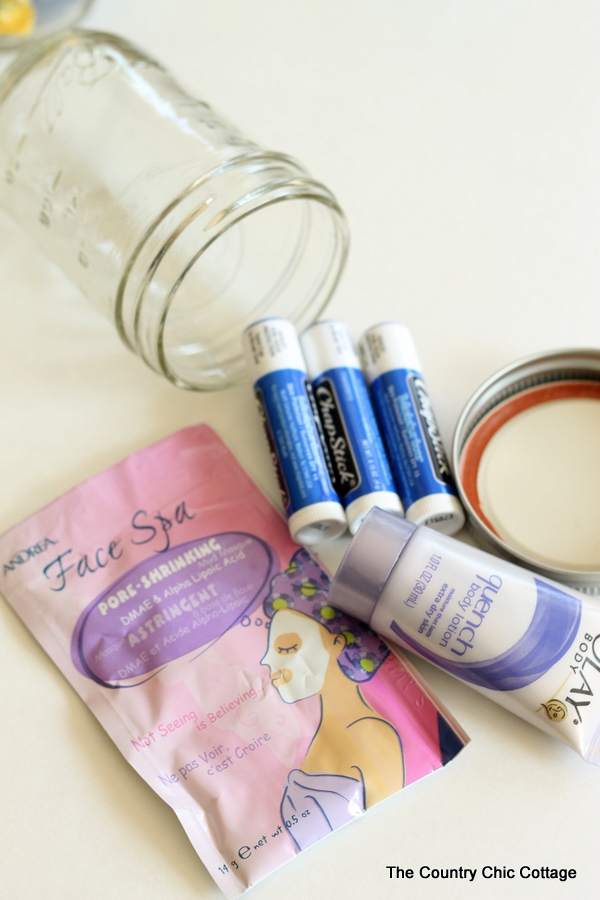 For the "stay healthy" gift, some hand sanitizer and cough drops work well.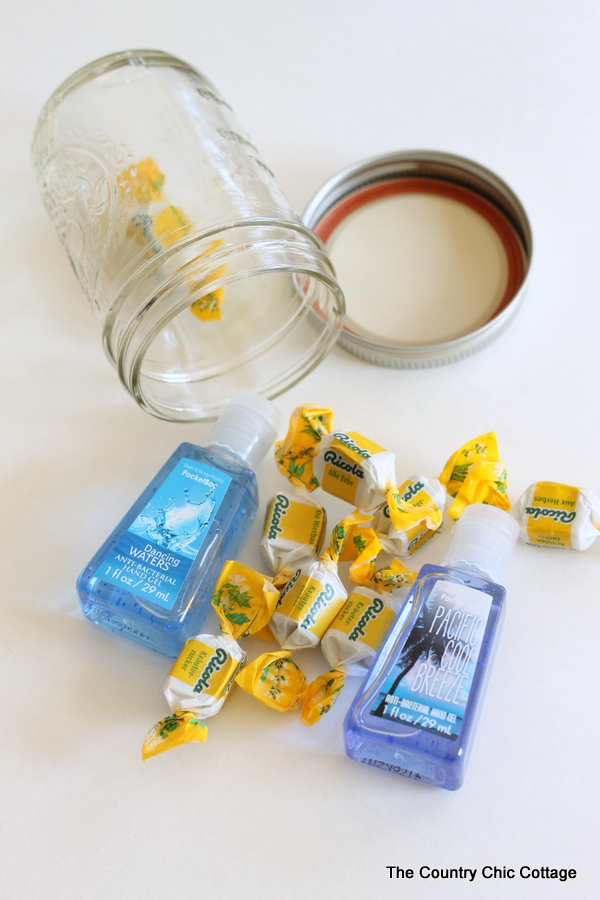 Use small labels of your choice to label the front of each of your small jars once they are full. I hand lettered the labels with a sharpie.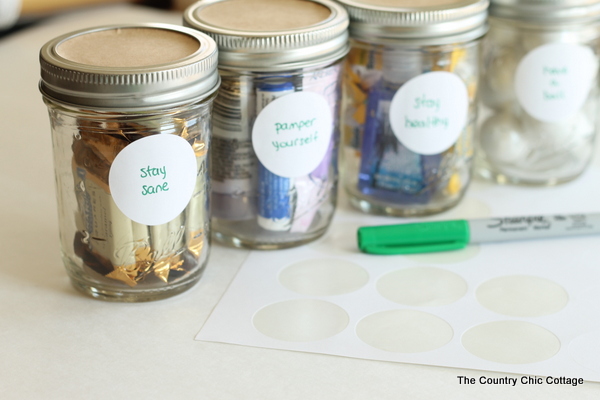 Drop all of those jars into a clear plastic bag. These bags are actually party treat bags and you can find them in the party supply section of most stores.
Click here to print the free printable topper. Use a paper cutter or cut carefully with scissors. You want to cut so that when you fold in half the front will be the words and the back will be blank.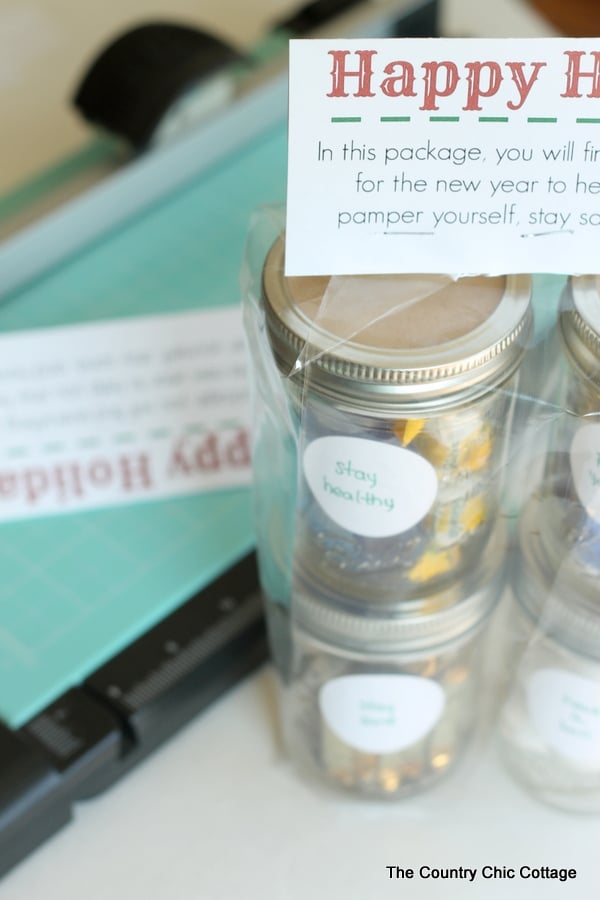 Sandwich the top of the plastic bag between the folded topper and staple in a few places. This was very secure with just three staples so I stopped. You can see below the entire printable and the saying that will go on top of your stacked gift in a jar.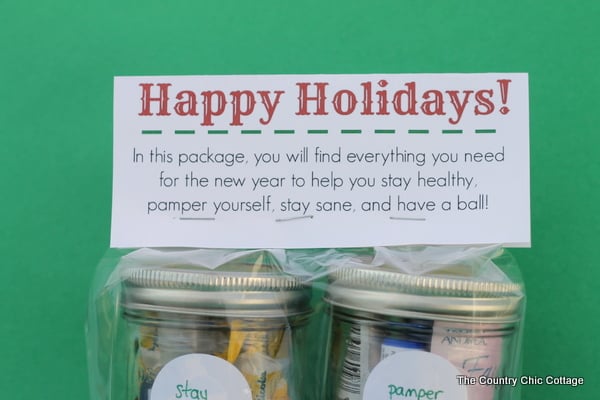 Give this fun gift to anyone on your holiday shopping list this Christmas season. Such a fun and easy idea! Make up multiples of this gift and have them on hand for unexpected guests as well. This gift in a jar is perfect for so many this holiday season.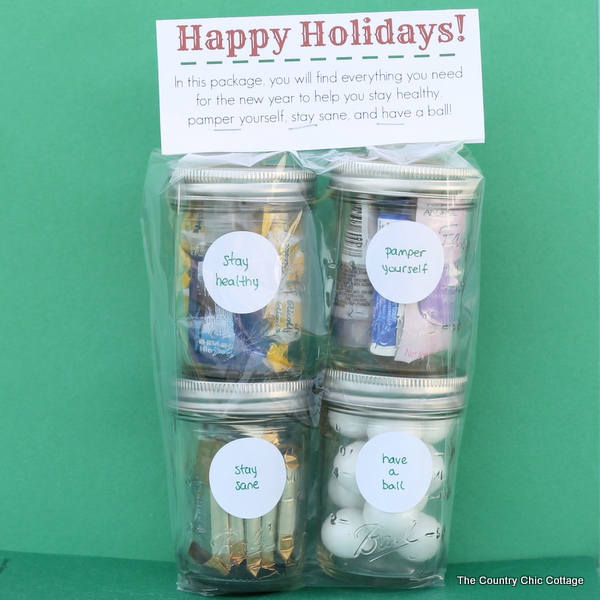 Now for a contest! Ball is hosting a fun 25 days of making and giving Pinterest contest.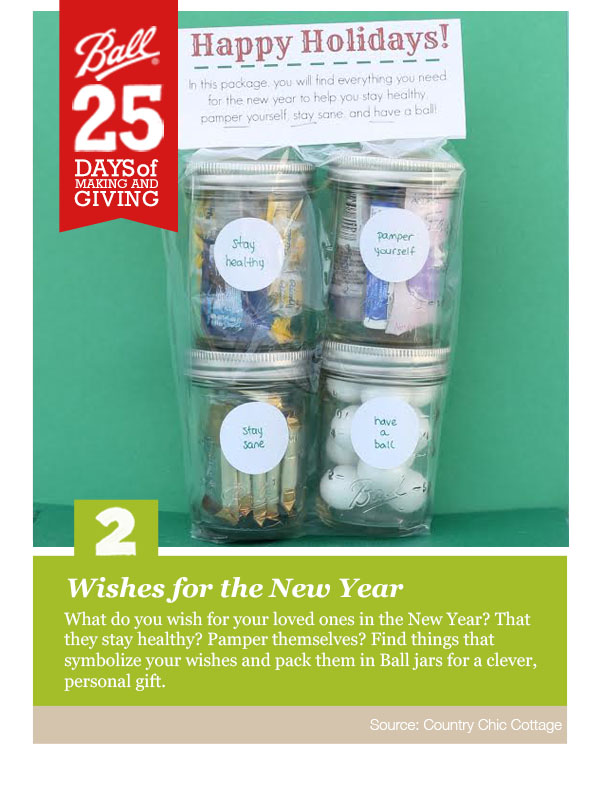 The Ball Canning 25 Days of Making and Giving, presented by Jarden Home Brands begins at 10:00AM EST November 28th 2014 and ends 11:59:59PM EST December 22, 2014.
How to Enter: To enter the Promotion, readers must visit https://www.freshpreserving.com/25days. Follow the instructions to enter. Readers can enter once a day, each day, to win that day's Daily Prize. Each entry during the first 24 days for a Daily Prize also grants an entry toward the Grand Prize (the FreshTECH Automatic Home Canning System – valued at $299!) which will be selected once the contest concludes.
Be sure to follow Ball on Facebook and Pinterest.

See all 25 days of gifts by following along with the contest Pinterest board here. GOOD LUCK Y'ALL!!
A Year of Jar Crafts
Sign up for our email list to get a FREE book with an entire year of jar crafts! 12 months, 12 crafts, tons of fun!