There is nothing better then fresh, in season strawberries. I used a few from the farms around here to create this amazing strawberry basil jam recipe. The best part is that this is a freezer jam recipe so no actual canning is required! Just drop it into jars and pop it into the freezer. This sweet and savory jam recipe will become your new favorite. This post is part of a sponsored series from Ball Canning however all projects and opinions are my own.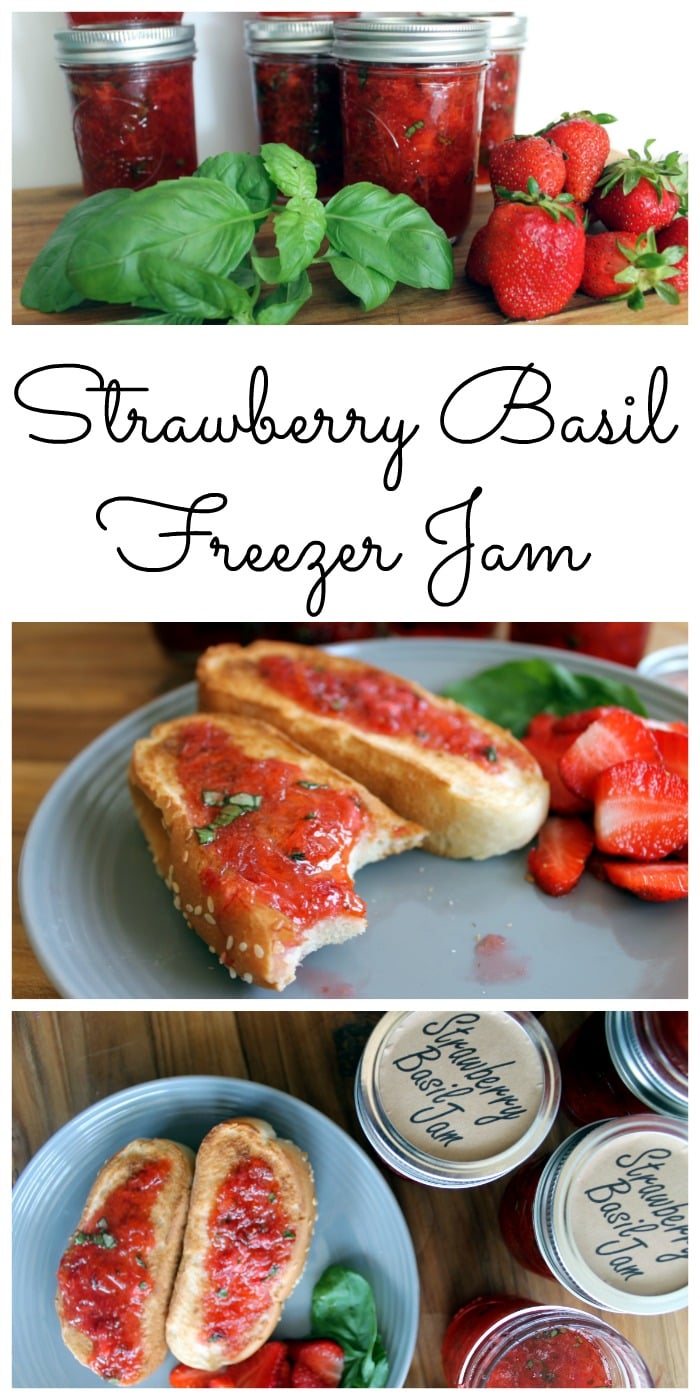 Before we get to how to make this strawberry basil jam, I am going to use this post for a special announcement as well. I am joining some other amazing ladies as we pair up with Ball over the next few months for some great canning recipes. You will see something here at least once a month for a bit where I am preserving foods in Ball jars. This is truly a dream job y'all! I have loved canning and Ball jars my entire life so being able to work with them had me jumping up and down! They have some really fun things planned so y'all stay tuned here and on social media. You can see my picture and the rest of the team on the Ball Fresh Preservers page here.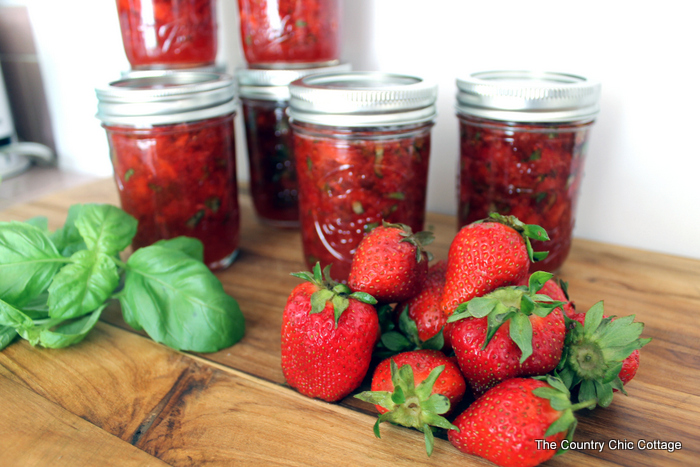 Now that the excitement is out of the way, we can get started on creating some awesome strawberry basil jam! First you will need to make the recipe that is here. Just click over here to the Fresh Preservers page for all of the recipe details. Pour your recipe into jelly jars, add on some fun labels, and freeze. Love the labels I used? You are in luck! You can print your own by clicking here. I printed mine on kraft paper label stock but you can mix and match with any color that you love.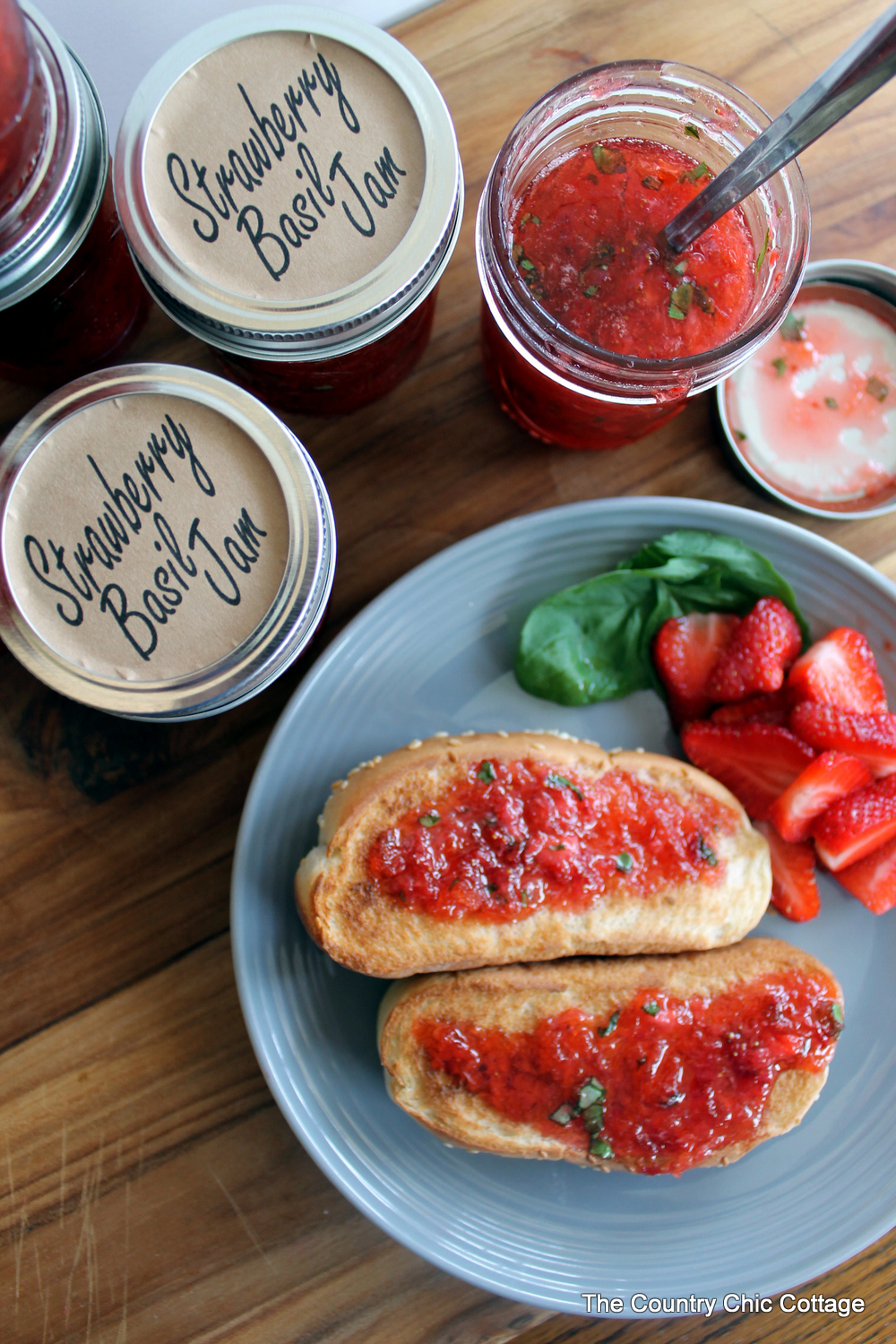 This strawberry basil jam is great served up on toast as an afternoon snack or a sweet and savory side to dinner. You will want to make a few batches as I am sure jars of this one will disappear fast! This strawberry basil jam also makes a great gift idea. Be sure to print the labels to give an extra special touch to your gifts in a jar!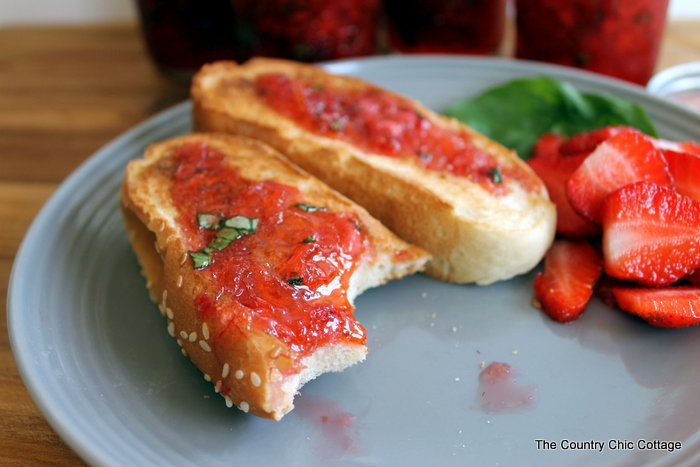 Save
A Year of Jar Crafts
Sign up for our email list to get a FREE book with an entire year of jar crafts! 12 months, 12 crafts, tons of fun!