A few weeks ago I went on a hunt finding a bathroom cabinet. I was rescued and sponsored by Sauder to write this series of posts. I found an amazing bookcase that was perfect for our nautical themed bathroom. I thought I would show y'all that this bookcase is not only for the bathroom. I styled it a couple of different ways and both in under 4 minutes. How? I am about to show you!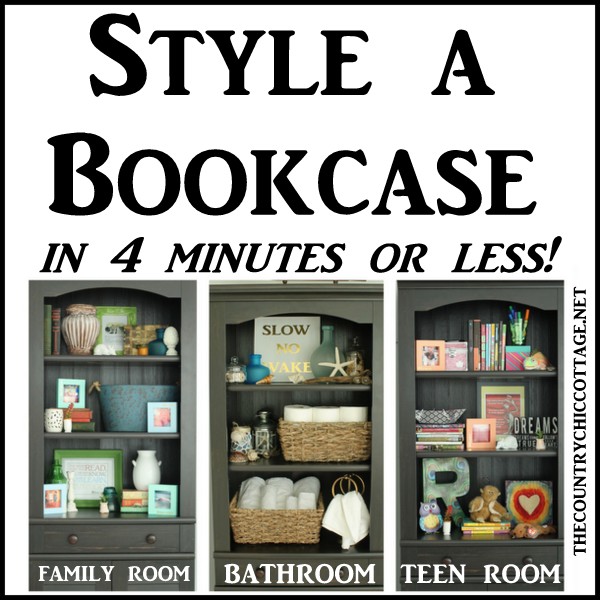 Start with an empty bookcase. In my case it is the Harbor View library with doors. It has an amazing worn painted finish that fits in perfectly with my slightly rustic farmhouse style. I emptied out the bookcase that previously stored bathroom essentials.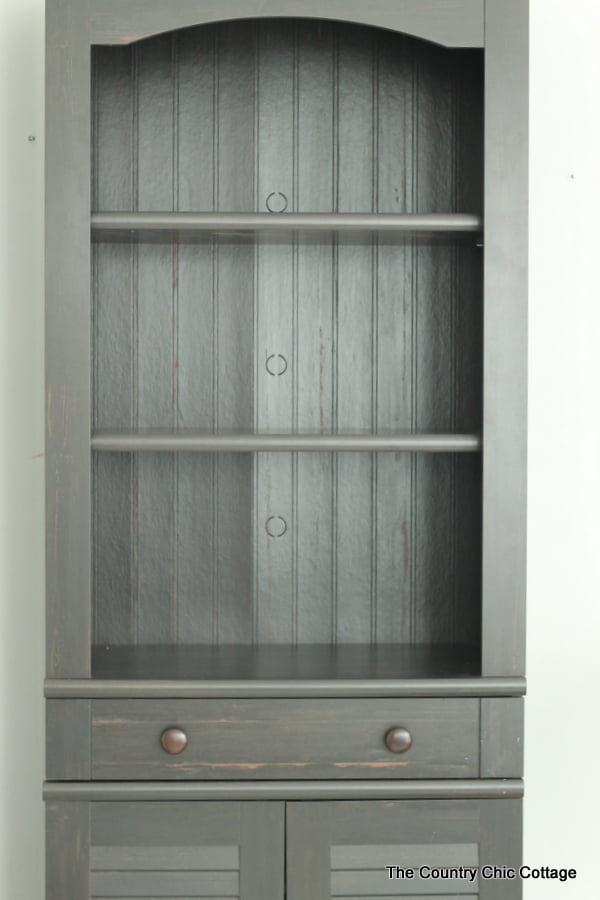 The first secret to styling quickly is to have a TON of stuff within easy reach. So gather up tons of things you think will work on the shelf or surface. Have those on the side ready for you to grab at a moments notice. I took a picture every minute as I was working on each of these looks. I thought it would be fun for you to see the evolution. We will start with a book shelf styled for a teen room.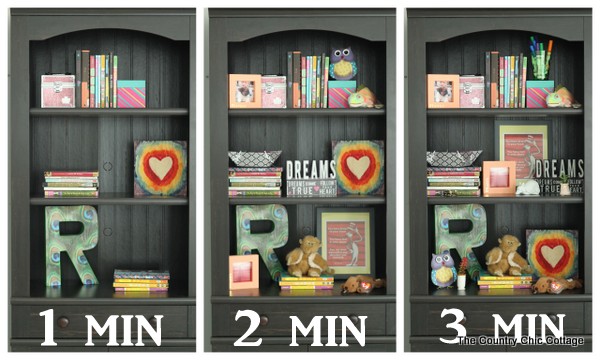 Start by dropping in the necessities of what the shelf needs to hold. Then drop in some large high impact items for some interest. Be sure to add some storage especially on a shelf like this one. Throw in some meaningful items and small items to finish off the look.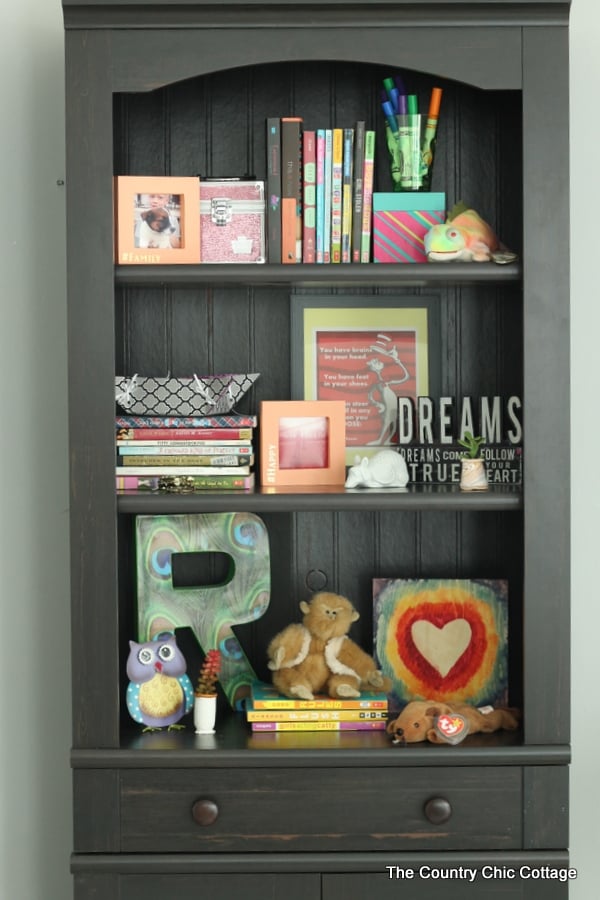 I have a tendency to tweak things once they are up there. Too much of one color on one shelf? Move things around a bit to change it up. My teen daughter would love this book shelf in her room now and the change happened in just 3 minutes!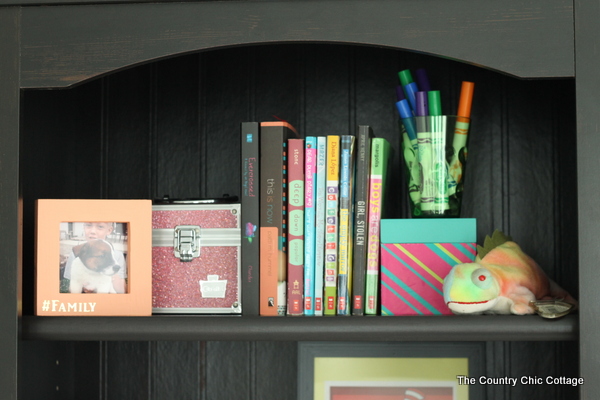 I used the Instagram frames I made through out both styles. You can also make one of the fabric storage trays you see below.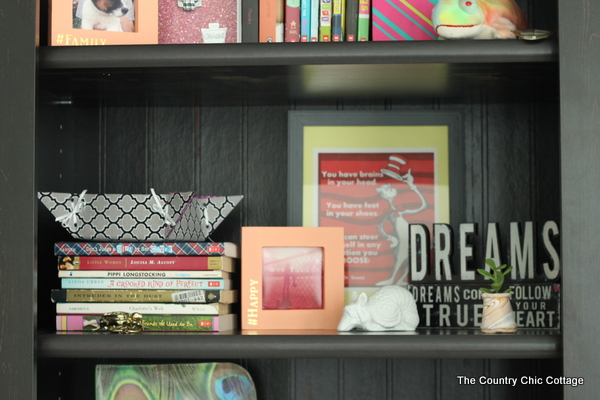 On the bottom shelf, you can also make my Anthropologie knock off monogram or the wood tie dye art.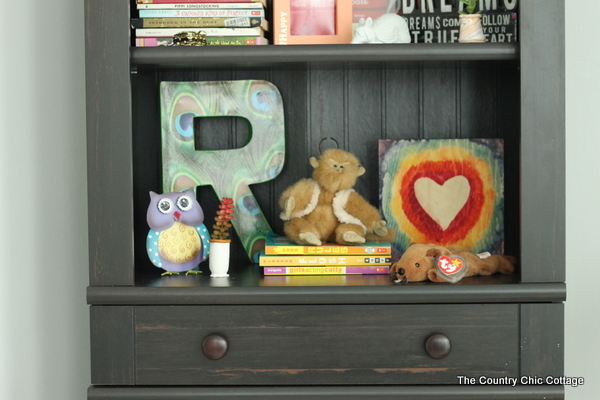 I then took everything out of the bookcase again and used 4 minutes to style it for a family room.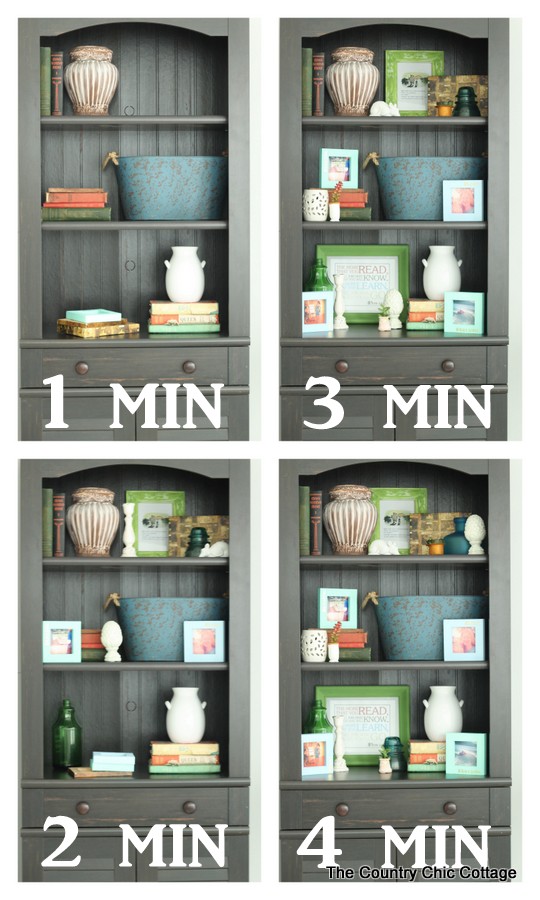 I followed the same tips and techniques I mentioned above. This one took me a bit longer and I tweaked a bit more than before. Overall I love the result and might just have to get a second one of these for our family room!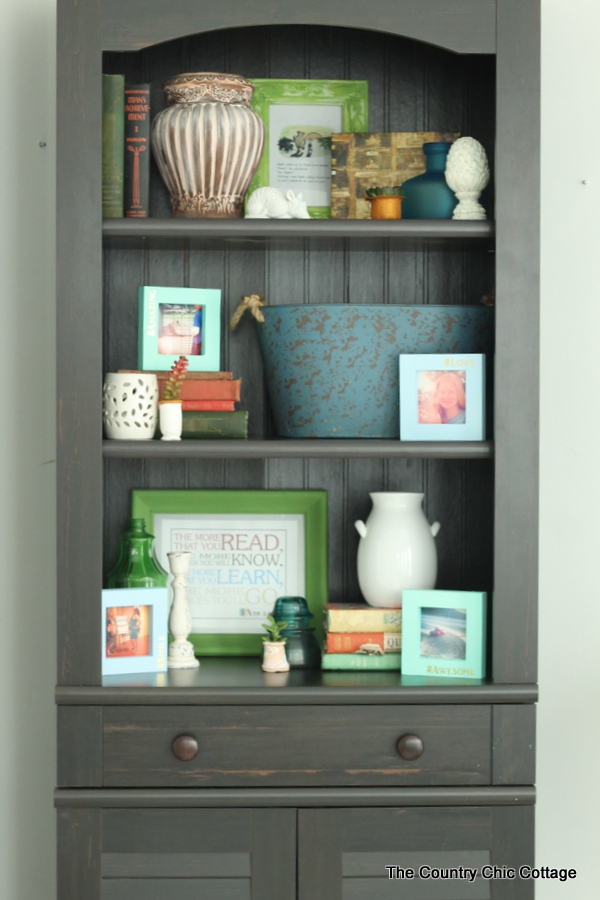 My vintage farmhouse style really shows up when you look at the items on the shelves of this bookcase. You can see more about what inspired my farmhouse style on my Farmhouse Faves Pinterest board.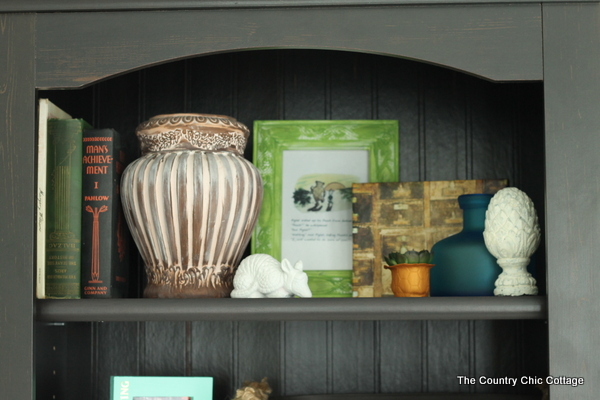 I mixed my mini succulent planters on these shelves for a touch of something small and green. Plants make a great addition to any surface you are styling. Be sure to search for that touch of green.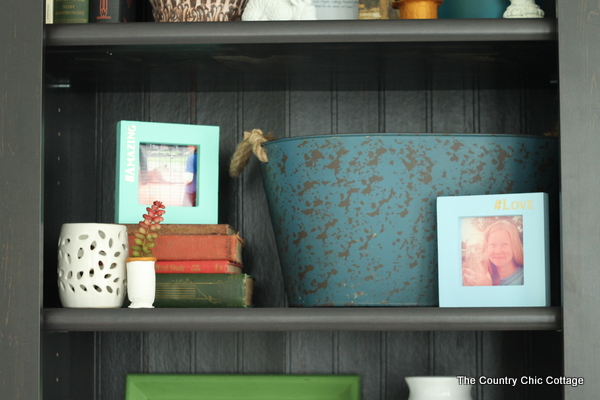 These surfaces are full of vintage books which are a weakness of mine. I love the worn covers and book titles from years past. I have to force myself to walk past them when I am at a flea market. Maybe I do need another of these bookcases just for my vintage book collection.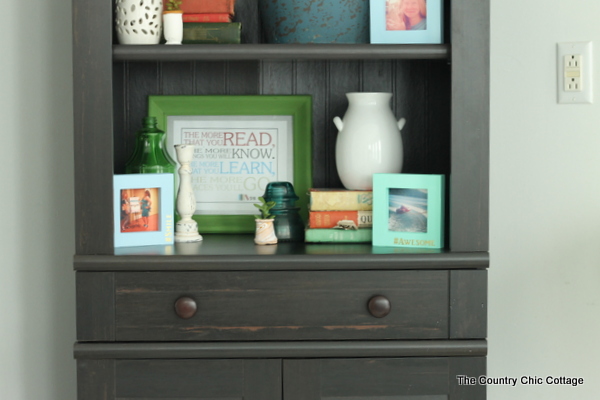 Be sure to shop Sauder for your furniture needs no matter what you style. Once you get your piece home, follow some of the advice above to style a bookcase or any surface you have at home. Remember it can be done in 4 minutes or less!
This is a sponsored conversation written by me on behalf of Sauder. The opinions and text are all mine.