Are you looking for the right sublimation protective paper? What exactly is blowout paper and why do you need it? I am answering all of those questions and more today. We are covering butcher paper and other forms of protective paper so you can make the right decision about what works for your sublimation crafts. Can you use parchment paper? Will Teflon sheets work? Find out the answer to those questions here as well! You will know what type of protective paper to buy for sublimation and make crafting a bit easier!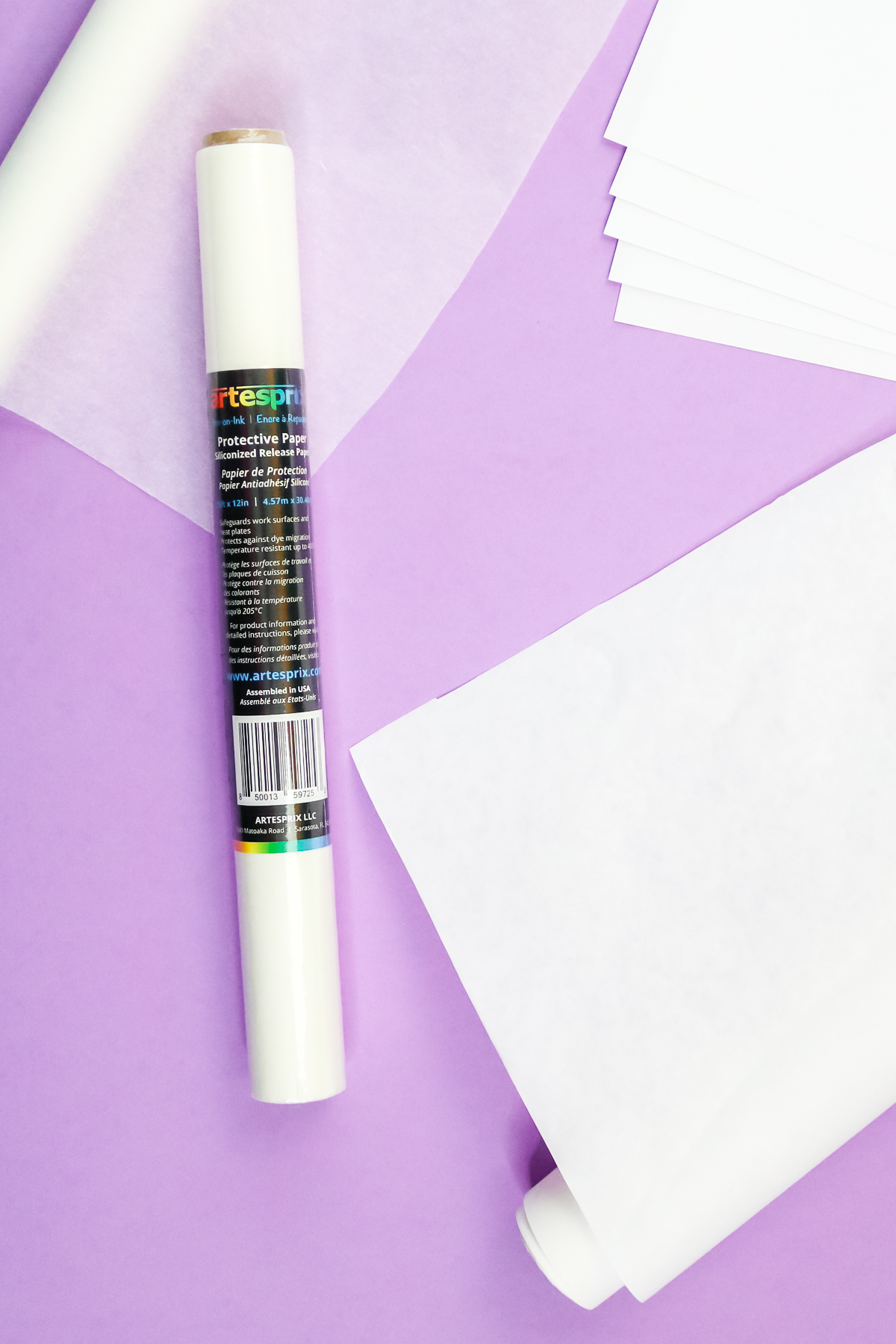 Sublimation Protective Paper
So, what should you use? What should you not use? What makes a good sublimation blowout paper? Click play and watch the video below to find out!
Can't watch the video or missed some of the information? You can also follow along below!
Supplies Used
What is Blowout Paper?
Blowout paper is used on top of your sublimation print. In the case of fabric, I always put it underneath a shirt or in between the layers of the shirt. It's used to catch the excess ink. Once sublimation ink gets heated and activated, you don't want any of it to get onto your heat press or any other surfaces. You need blowout paper to catch that ink.
When to Use Protective Paper
I always recommend blowout paper whenever you're doing sublimation crafts. Whatever sublimation craft you're doing, I always recommend adding at least one sheet on top of your sublimation print. In the case of fabric, I also suggest one sheet underneath whatever you're sublimating on. This also includes sublimation of things like a metal plate. I would put a piece of blowout paper underneath it, and on top of it, so that any blowout from my sublimation print will go onto that bottom sublimation blowout paper as well. For something like a tumbler, you wouldn't necessarily have anything underneath because there really isn't an underneath area in that case.
What to Use for Sublimation Protective Paper
I have three options for you that I recommend, then I'm going to talk about the things I don't recommend and why. First, let's talk about things that make a good sublimation protective paper:
It should be white.
It should be able to release moisture and not hold that moisture in.
Look for paper that is uncoated.
Here are a few options for your sublimation printing that follow all of the rules above.
My favorite is the Artesprix Protective Paper. Artesprix Protective Paper is intended for sublimation, so it's specifically made for your sublimation crafts, which is the reason I like it. They do say you could reuse it if no ink gets on it. If I use it and no ink blows out of my sublimation print, then I just stick it onto my sublimation cart and use it again the next time. If ink gets on it, you can cut away the ink spots.
Next up is butcher paper, and it is important that you get uncoated butcher paper. I like to order this big roll on Amazon. I have a roll holder in my craft room and I stick the roll on and just pull some off. You can also get huge rolls at Sam's Club and other places like that for a really inexpensive price. Definitely get the uncoated version because we want it to be able to absorb that moisture and release it, not hold that moisture in.
What if I don't have either of those? In a pinch I use regular copy paper. A super cheap copy paper will work as blowout paper. You might have to use multiple sheets to cover your full project. It could get a little pricey, especially if you're using multiple sheets, but it does work. Plus it's something that probably everyone has on hand.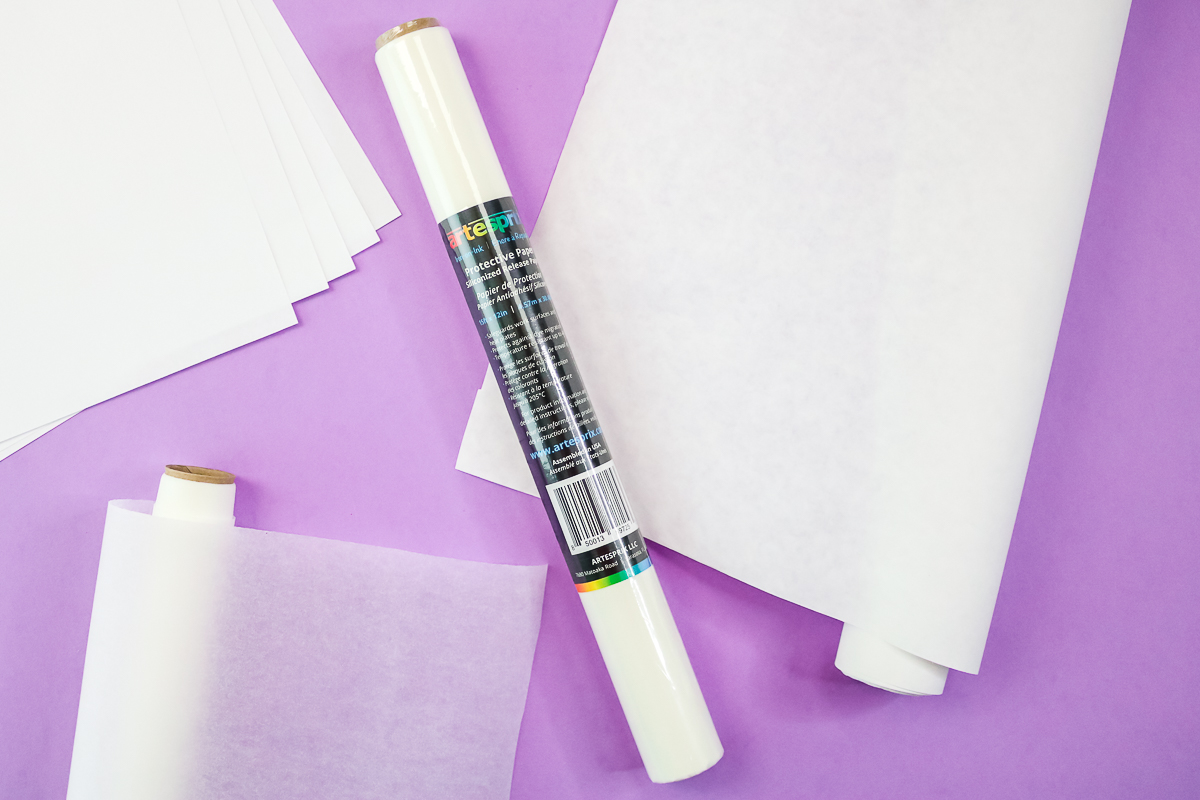 What NOT to Use
Now that we have talked about what I like to use, what should you NOT use for sublimation protective paper. Here are a few things that I see people use all of the time.
Do not use parchment paper. I get this question all the time. Parchment paper definitely has a place in your craft room for HTV crafts and layering HTV. It's a great protection for that, however it is coated and it holds in that moisture. It is not recommended for sublimation crafting.
The second thing that's not recommended for sublimation crafting is Teflon sheets. Again, Teflon sheets are amazing for all those HTV crafts and layering. I love my Teflon sheets, however you do not want to use that for sublimation crafts.
Do not use wax paper or freezer paper. All of these things either can't withstand the heat or they do not release moisture.
Ways to Recycle Used Paper
Now you may be saying to yourself this seems wasteful. So, let's talk about ways you can use your old sheets of sublimation protective paper. You can absolutely recycle it. However, I like to use it under kids' crafts or what I paint. It makes a great protective sheet. Once that ink gets on the paper, it's not going anywhere unless you heat it again. So don't use it on any crafts where it would be heated again but otherwise use it to protect your work surface.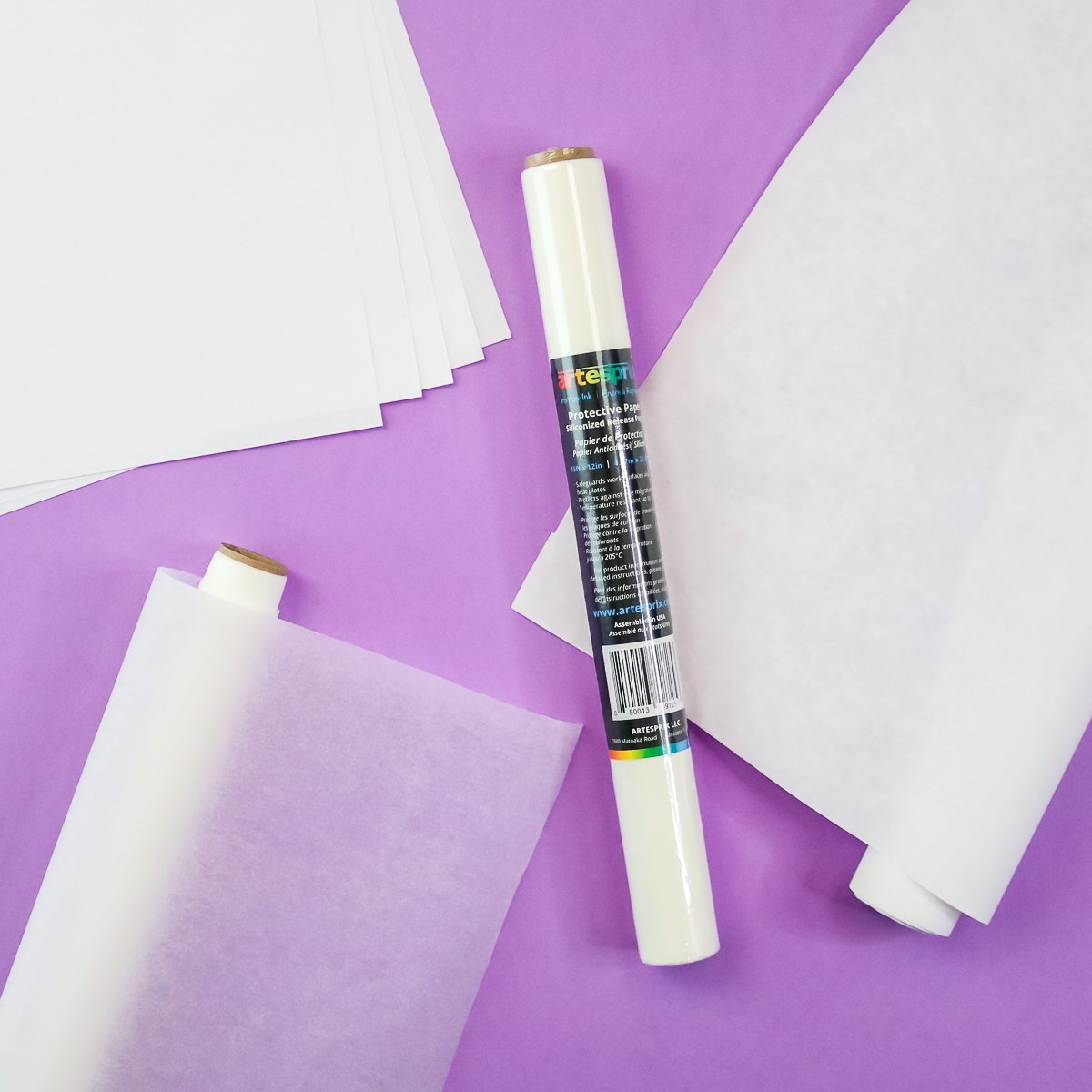 Stock your craft room with one of the options that I've mentioned! The last thing you want to do is get that ink on the surface of your heat press because it can transfer to your designs in the future. I would definitely try to keep that sublimation ink off of those surfaces, and the way to do that is with the proper blowout paper. I hope this helps you decide on the sublimation protective paper or blowout paper that's right for you!