Print this summer bucket list and start adding activities to do with your kids this summer. Check them off all summer long and add pictures to the list for a fun memento after the summer is over. You can print as many as these pages as you need to make those memories all summer long!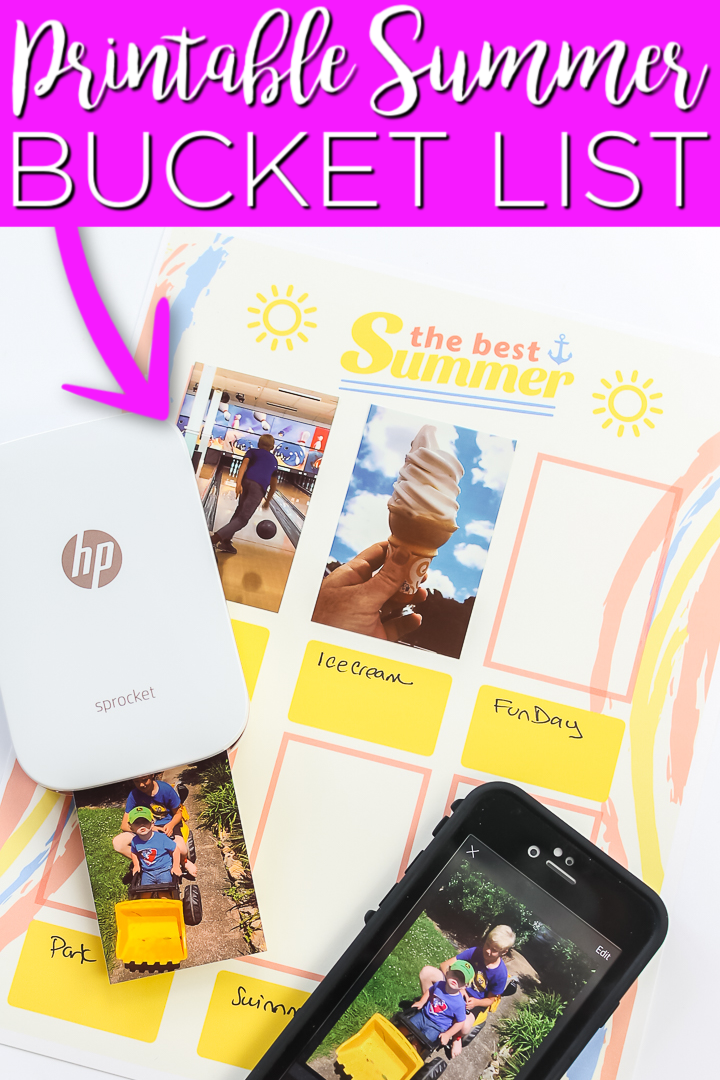 Summer Bucket List Printable
You can get your free printable by signing up for our newsletter in the box that will appear below. Once signed up, the printable will be sent directly to the email you provide and you can print it as many times as you would like.
Please note that this file is for personal use only. You can also email me if you are having any issues with your download and I will try to help. Please note that if you already subscribe to our newsletter, you will still need to enter your information into the box above. You will not be signed up for anything further.
How to Use This Bucket List
You can actually watch the super short and simple video below to see how I use this printable.
Want written instructions? I have those for you as well! Once you sign up above, download your summer bucket list and print it. I like to print mine on heavy-weight white card stock.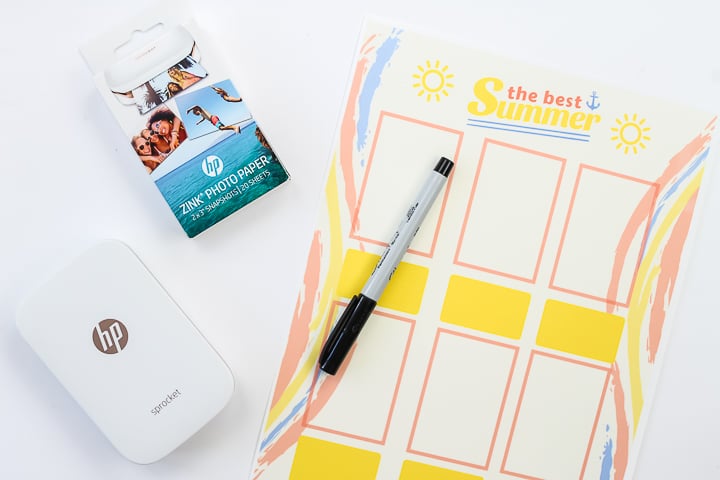 Then sit down with your kids and come up with things you want to do this summer. You might even need more than one page! Write each of those things in the boxes.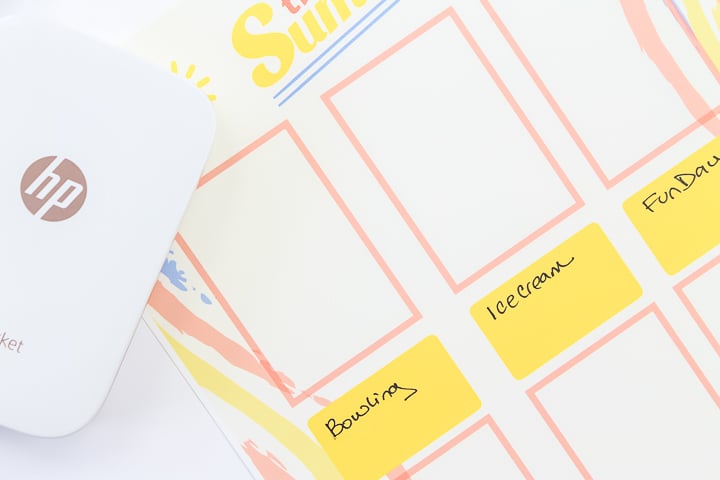 As you accomplish each task, be sure to take some pictures. Then print one picture and add it to the square to keep as a memento. I am using my HP Sprocket for this but you can also print on paper and cut out with scissors.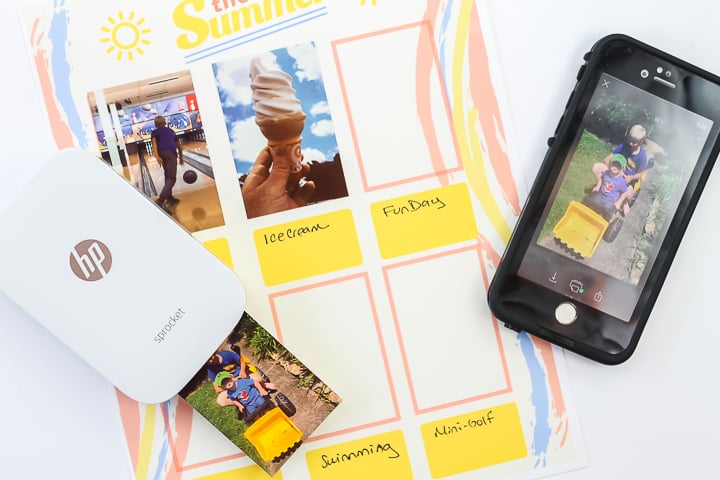 Once you complete your list, you will also have a record of all the fun you had this summer. Make an album or hang the pages up on your refrigerator. This idea is sort of like a bucket list and memory album all in one.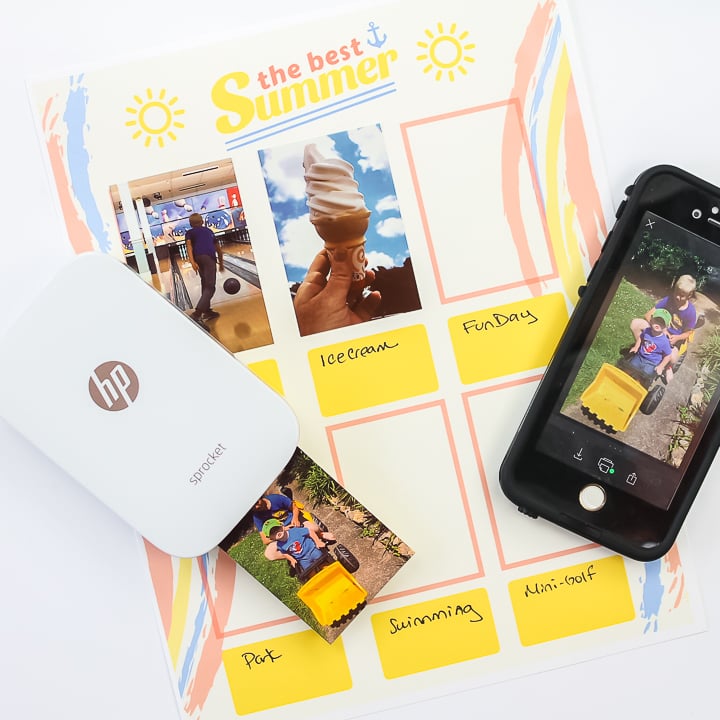 I hope you enjoy this summer bucket list and a summer full of fun with your little ones!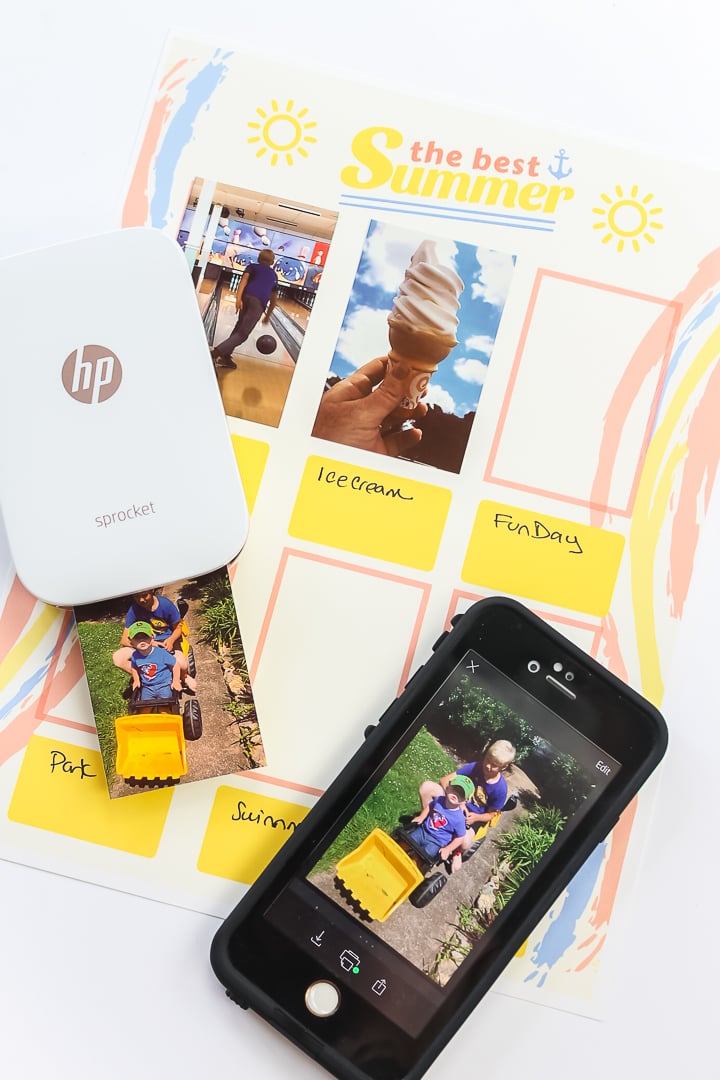 Love this idea and looking for more? Try the links below as well!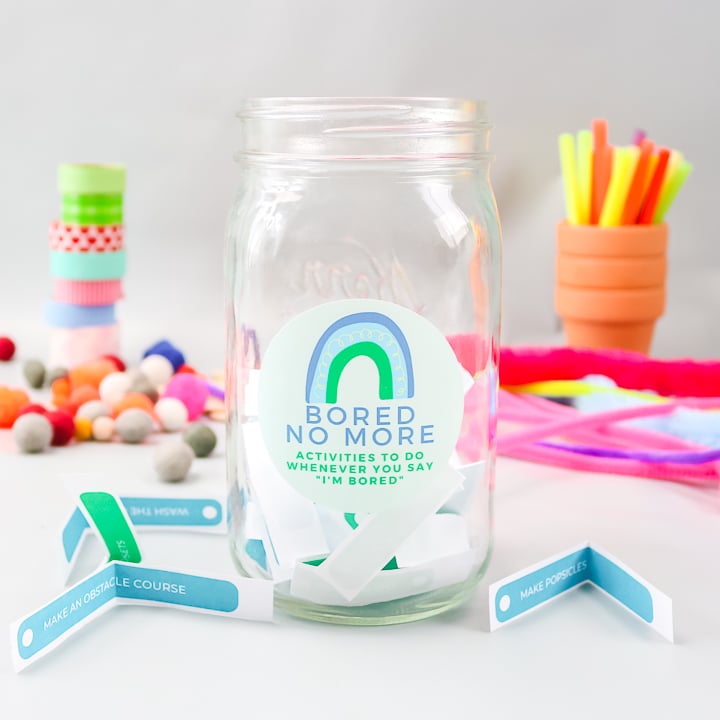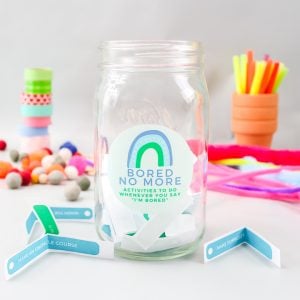 How to Use Cricut Printable Vinyl
Make stickers and more from printable vinyl on your Cricut machine.
Read More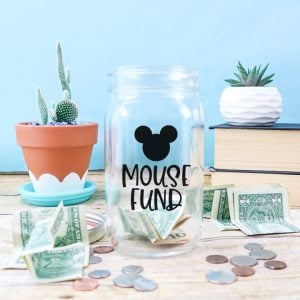 Making a Vacation Savings Bank
You can make this cute jar bank in minutes to save up for any vacation you are dreaming of!
Read More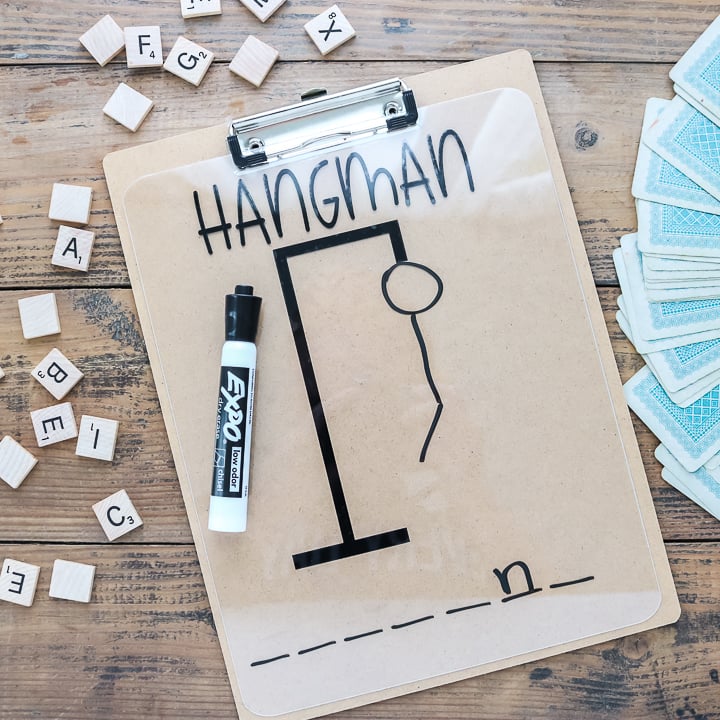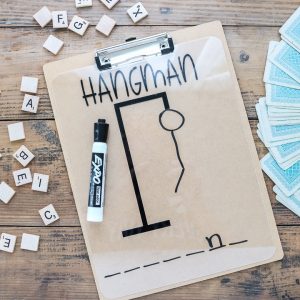 DIY Hangman Game
Make your own dry erase hangman game to play with the entire family.
Read More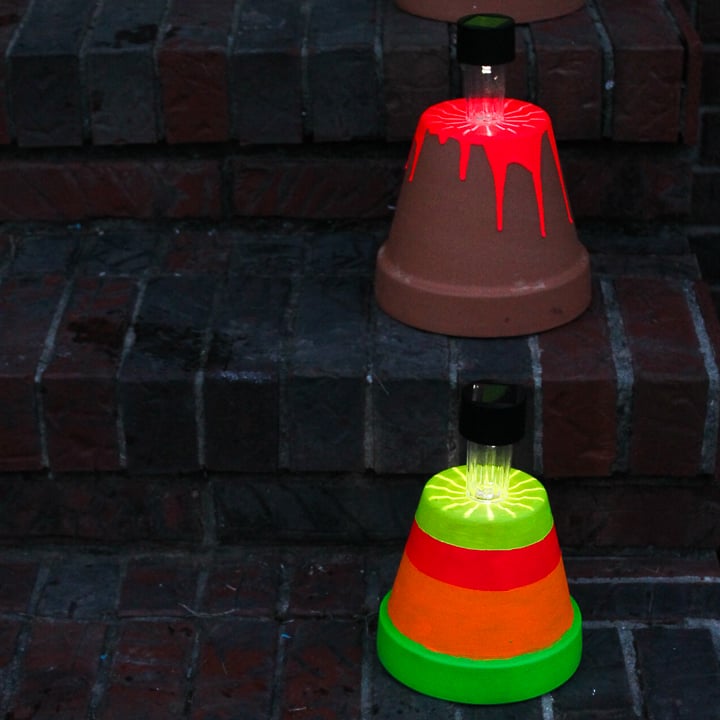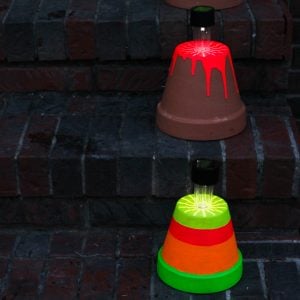 DIY Solar Lights with Neon Paint
An easy way to make a fun splash of color around your outdoor space.
Read More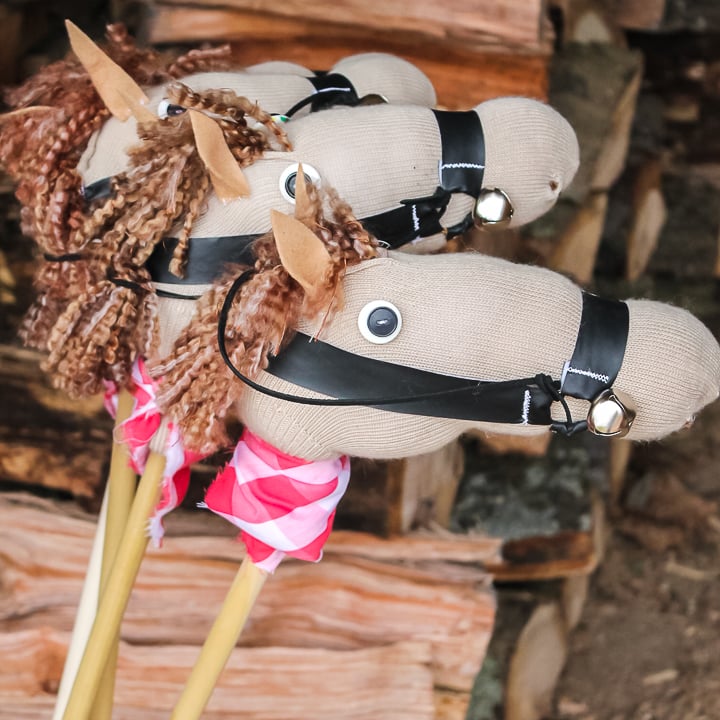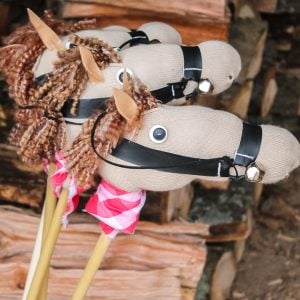 How to Make Sock Stick Horses
Grab those socks (new or old) and make a cute horse for someone special.
Read More