Y'all I am a southern girl and I love some sweet tea. The health benefits of green tea cannot be ignored though. So why not combine them both into one lovely drink that you can enjoy all year round? My sweet green tea recipe has been a favorite around here for years and now I am giving you my secrets so you can pass this one on to your family.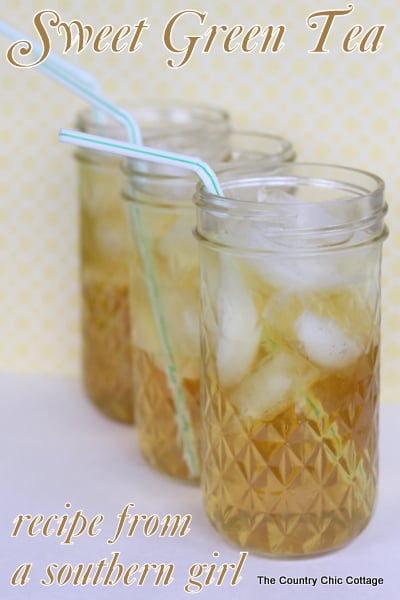 Sweet Green Tea Recipe
9 regular size green tea bags (I use the store brand) (Note: use about 1/2 if you buy the family size bags)
Water to fill a gallon pitcher
1 3/4 cups sugar
Ice to serve
Boil a little water in a small saucepan and add green tea bags. Boil for about 2 minutes and remove from heat. Allow to sit 5 – 10 minutes. While steeping, add sugar to gallon pitcher and add a little water. Stir vigorously for several minutes to allow the sugar to start dissolving. Add tea from saucepan into the pitcher and again stir vigorously. Fill the saucepan again with water while the tea bags are still in the pan. Put that water into your pitcher and squeeze any excess from your tea bags with the back of your spoon. Stir vigorously while adding water to fill the gallon size pitcher. Serve with ice and ENJOY!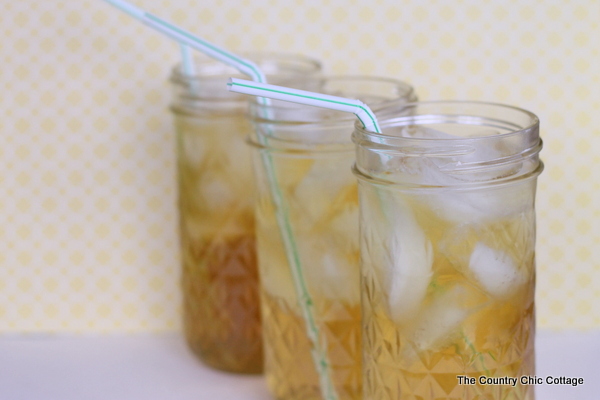 I hope you and your family enjoy this spin on a classic. You can use the same recipe with regular tea bags if you are not adventurous enough to try the green tea. But trust me you will never look at green tea the same way again!
Looking for easy recipe ideas?
Struggling with supper and what to make? Do you wish you had a way to make meals faster? The dump recipes system allows you to make 10 meals in just one hour or less, rescuing your dinnertime and saving you time and money.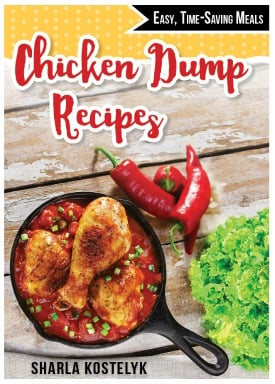 Want to try it for yourself? I have the perfect cookbook for you. Chicken Dump Recipes includes 5 plans, each with printable shopping lists and printable labels. Most of the 25 recipes included can go from the freezer to the crockpot, saving you even more time. All the recipes include gluten-free instructions as well.
What are you waiting for? Give the dump recipes system a try in your home and make meal time a bit easier!