Y'all Jen Goode from 100 Directions is here again this month with a free printable sweet treats kit that you will love. This one is perfect for wedding favors or heck just a fun way to give sweet treats to anyone on your list. There are some major changes happening on this website in case y'all have noticed. I am ironing things out over the next few days. Hang onto your hats!
This month's printable I took on the challenge of creating something to add to your wedding. To me, weddings are so very personal, you have the opportunity to personalize every tiny aspect of your day if you want. So, I wanted to make sure to create something you could add yourself to. I created a tiny treat bag with a selection of embellishment pieces and parts so you can put together every little bag with that special touch that is uniquely your own.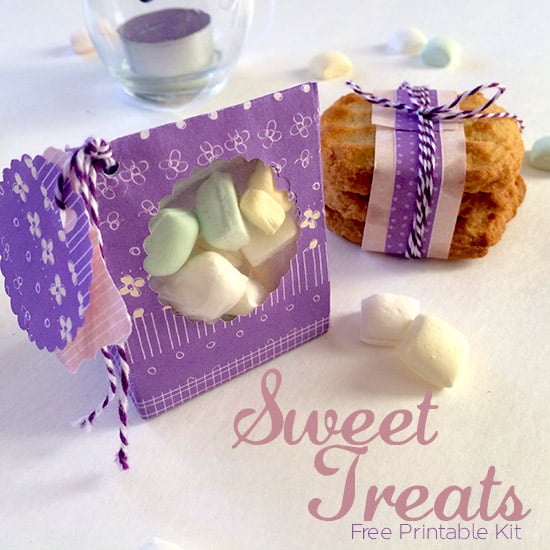 The "color of the year" this year is Radiant Orchid. I'm not a pink or purple girl, but I am loving this color. It says beauty and love with a touch of elegance all over the place. This printable kit is a combination of Radiant Orchid, a warm cream and a bit of a soft blueberry color. Add a little touch of a gold glitter and you'll have yourself a sweet little touch of awesome!
I'll show you a couple ways to use this printable wedding kit…
You can put the mini bag together as is, or you can add some extra fun. Check it out!
Cut out the mini bag, there is a fine gray line to follow as you cut. Use a fancy paper punch and cut out a window. Glue all your tabs together (I recommend folding the smaller bottom tabs in first, then the bigger bottom tabs).
You can then fill a small plastic zipper bag with whatever mini treats you'd like to place in the bag. The shaped you punched out of the paper, use that as a little gift tag to decorate the bag.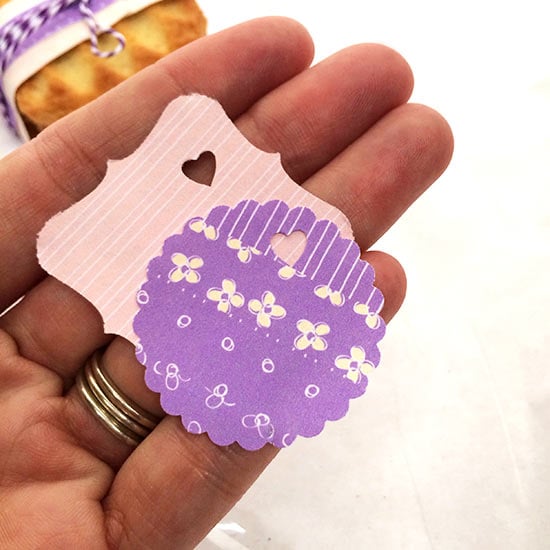 I filled these examples with butter mints – because everyone needs their own butter mint stash, right? Of course, who wants to share those?? I also grabbed a bag of Easter M&Ms and pulled out the lavender candies.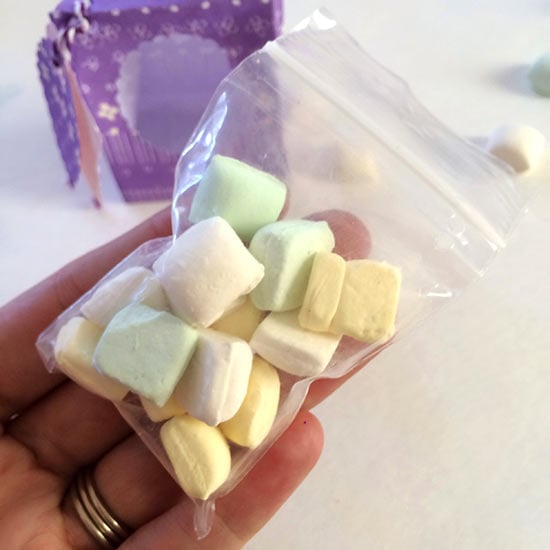 Get creative and find something sweet and fun to put in your tiny bags to give your guests. Maybe you plan to have guests throw rice… fill the bag with just the right amount for each guest.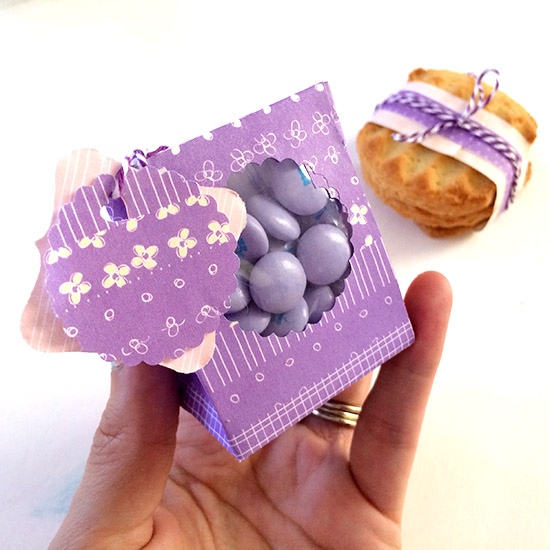 Wrapping cookies: there are a few different colored stripes on the printable. Cut these out and use them to wrap cookies or other treats. Tie with some twine or a ribbon and voila! a pretty presentation that coordinates with all your wedding decor.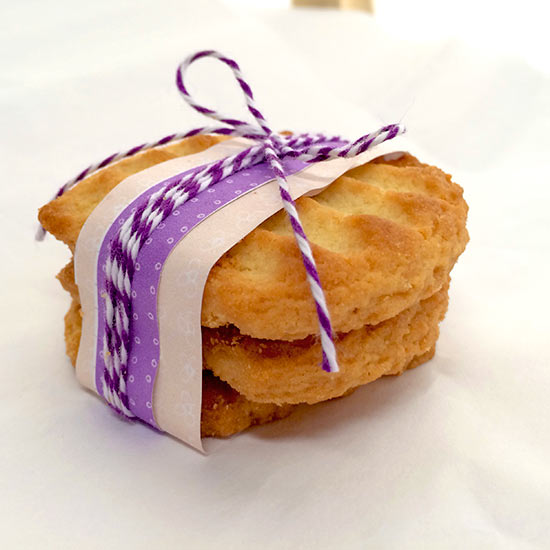 Cut out the hearts and use them as confetti, decorate an invite or leave them on the page. It's all up to you!
Extra bonus… these colors and the kit are also really great for spring celebrations, hint hint.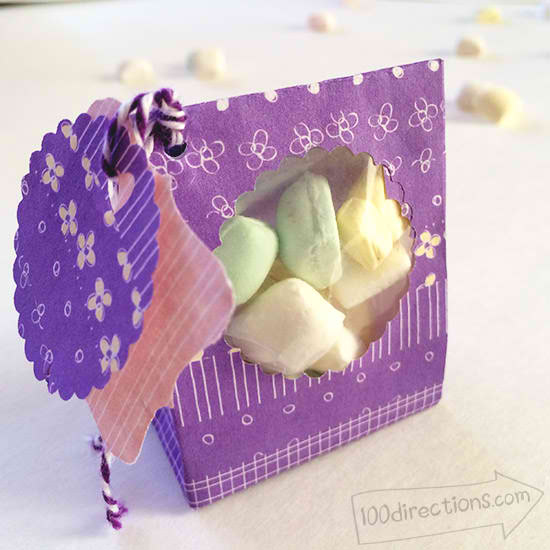 You can download this printable wedding treat bag here.
I love it! Y'all be sure to head on over to 100 Directions and say hello to Jen plus get this awesome free printable. Will you use this for wedding favors? Easter treats? Mother's Day gifts? It is great for all of them right? Print your sweet treats free printable kit and start filling them up!