Looking for a quick and easy week night meal? This taco macaroni bake recipe will fit the bill. If you have 30 minutes to whip up a great meal that kids and adults will love, this recipe is for you!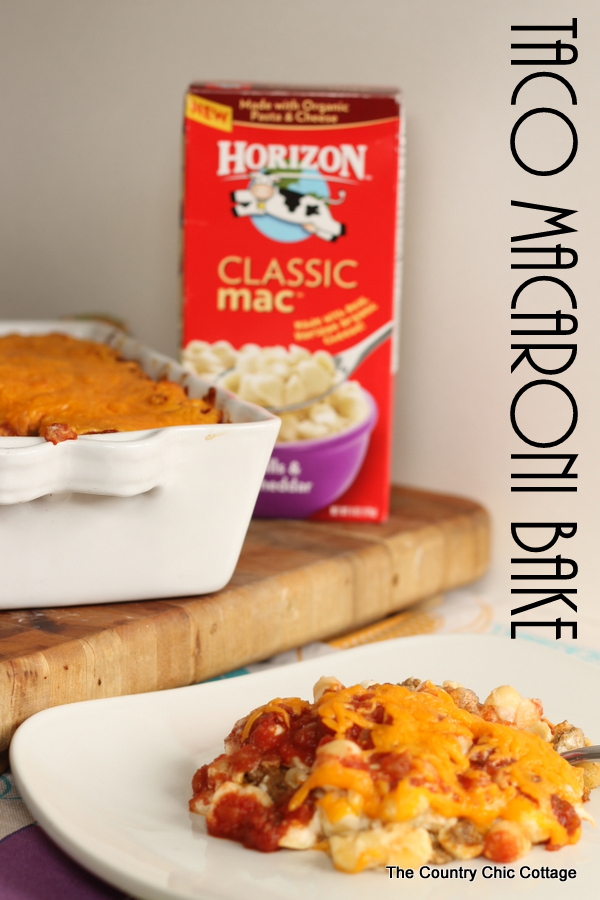 You can watch the video below on how to make my taco macaroni bake recipe or scroll down a bit for the written recipe.
Taco Macaroni Bake Recipe
2 6 oz packages macaroni and cheese
1/2 cup milk
4 tbsp butter
1 lb ground beef
1 pkg taco seasoning mix
2/3 cup water
3/4 cup sour cream
2 cup shredded cheddar cheese
1 cup salsa
Preheat oven to 400 degrees. Make the macaroni and cheese according to package directions (this uses the milk and butter as well). Brown and drain ground beef while cooking the macaroni. Add taco seasoning mix and water. Simmer for about 5 minutes until liquid is gone. Add sour cream to macaroni and cheese once it is done. Mix well. Layer in a greased casserole dish in the following order: 1/2 macaroni mixture, all of meat, 1 cup cheese, rest of macaroni mixture, salsa, 1 cup cheese. Baked uncovered for 12 – 15 minutes until cheese is melted and starting to brown. Serve and enjoy!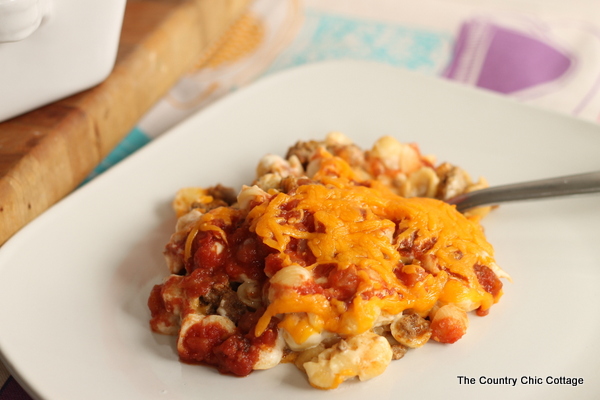 Y'all be sure to give this one a try. I am telling you it is a crowd pleaser! Plus any meal that I can feel good about feeding my family and can be made in under 30 minutes is a winner in my book. My taco macaroni bake will surely be a winner in yours as well! You can also freeze this one before you bake it for those of you that like to make meals ahead of time. Just thaw before baking and add a little time in the oven. Y'all enjoy this great recipe with your family!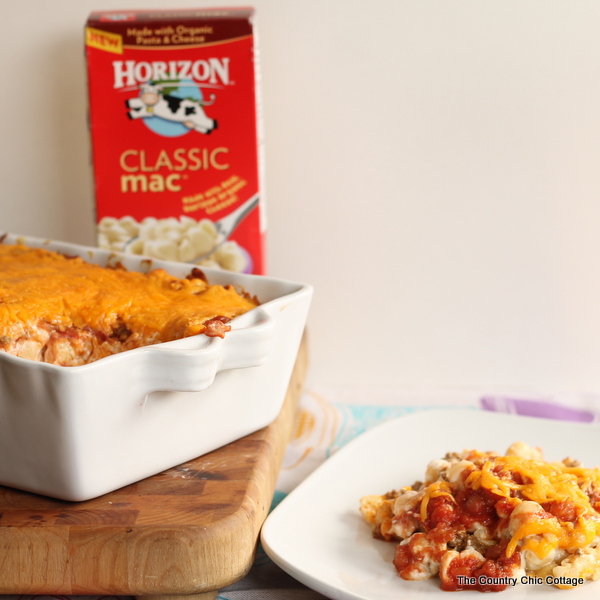 Looking for easy recipe ideas?
Struggling with supper and what to make? Do you wish you had a way to make meals faster? The dump recipes system allows you to make 10 meals in just one hour or less, rescuing your dinnertime and saving you time and money.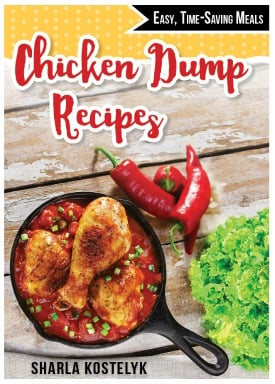 Want to try it for yourself? I have the perfect cookbook for you. Chicken Dump Recipes includes 5 plans, each with printable shopping lists and printable labels. Most of the 25 recipes included can go from the freezer to the crockpot, saving you even more time. All the recipes include gluten-free instructions as well.
What are you waiting for? Give the dump recipes system a try in your home and make meal time a bit easier!