I am going to show you how to hang plates on the wall. After all polka dot themed rooms need polka dot plates right? This method is super easy and probably uses items you already have around your home. There is no reason to buy expensive plate hangers and other gadgets! Just follow the instructions below to add plates to any wall in your home.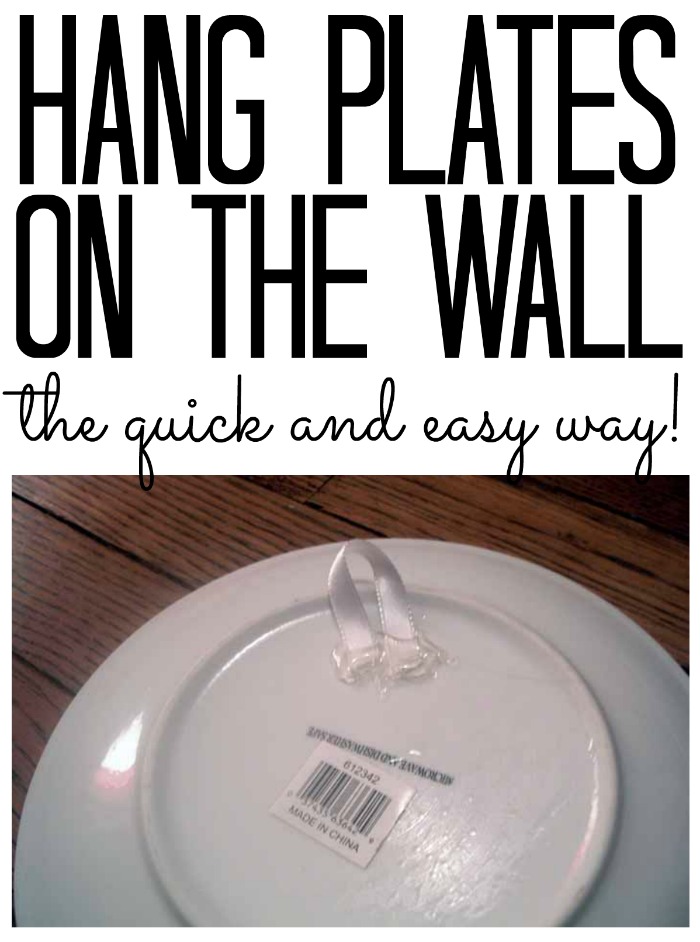 I bought my plates and circle mirrors at the dollar mart…the price sure was right! The only other thing you need to hang plates on the wall is ribbon and hot glue. Yep that is my super secret method! So wall art for $5.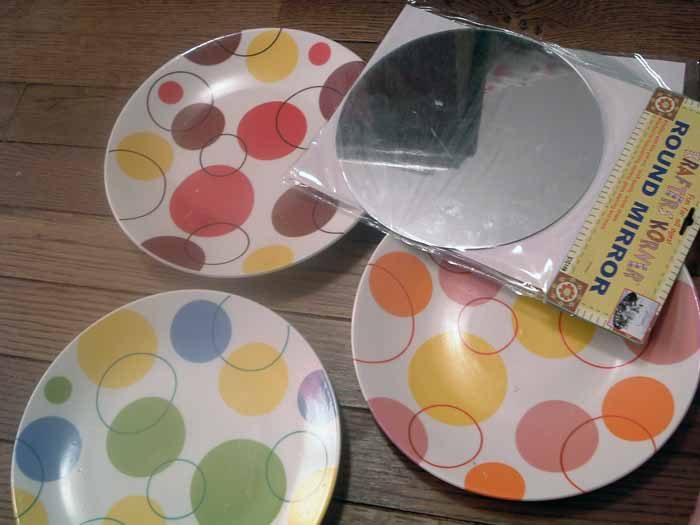 On each plate just hot glue a "loop" of ribbon like the image below. That is it! You are ready to hang that plate on the wall! Just be sure to use plenty of hot glue.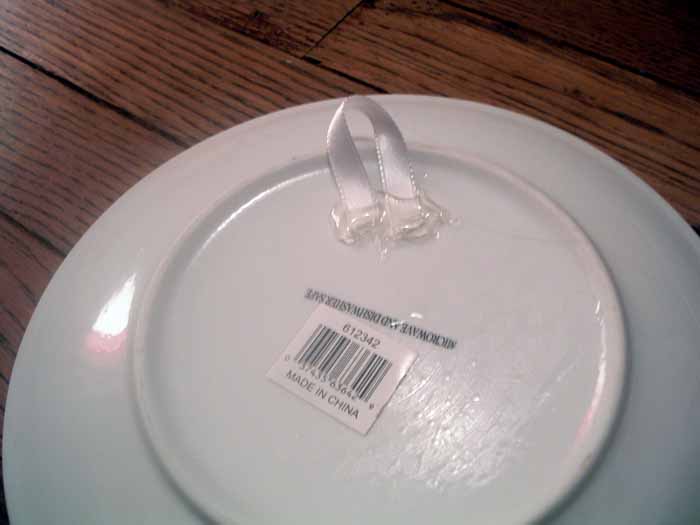 Between each plate I put a mirror and stretched one length of ribbon across all of them. Using hot glue to secure to each plate and mirror.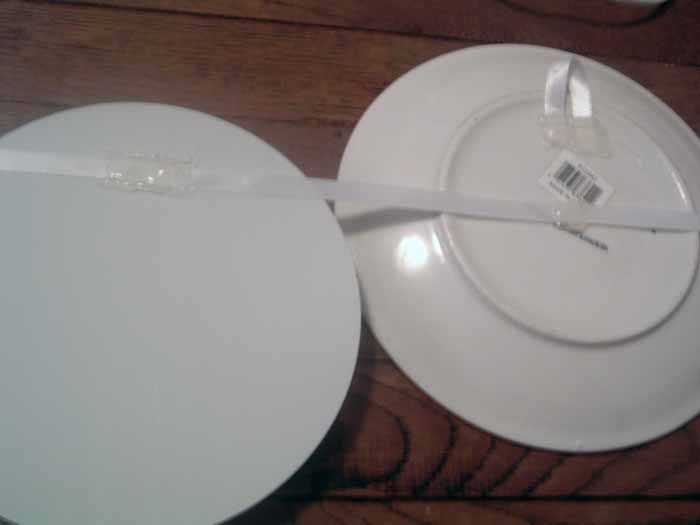 When you hang by those loops on the three plates it makes the mirrors hang slightly lower giving a great effect.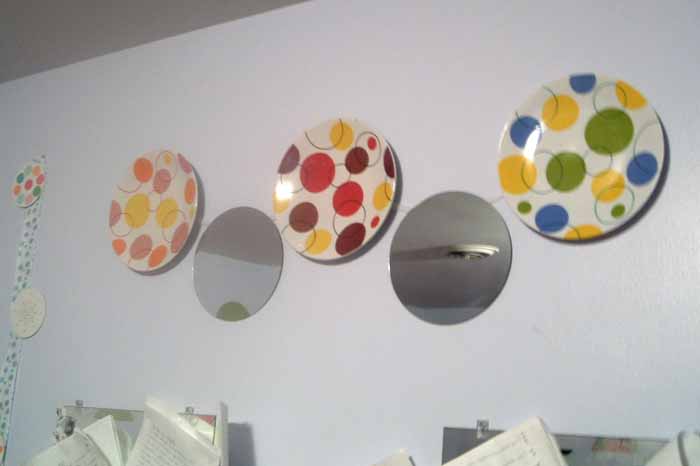 I loved this one! I think it looks great on my teen's wall and the price sure was right! Stay tuned tomorrow for my last Teen Week post!
Please don't worry that my plates are going to fall. I left these hanging on this wall for months with no issue. Gina over at The Shabby Creek Cottage used this method to hang her plates months ago as well — and I confirmed with her — they are still hanging up!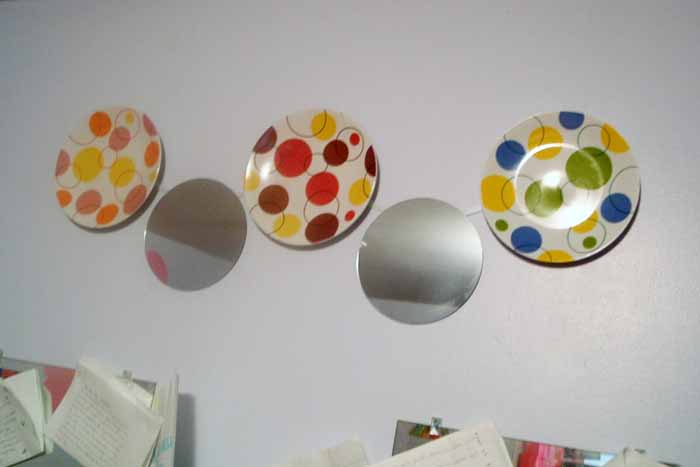 Use this quick and easy method to hang a plate on any wall! I know that you have some sort of ribbon and hot glue on hand. Now grab a decorative plate and hang it up! I don't know if I would use this method on any priceless or antique plates as the hot glue could damage the surface. But for use on
dollar store
plates….this is perfect! Now you know how to hang plates on the wall….what will you decorate?