Did you know that you can make your own travel fund money box in minutes? It is possible with Chalk Couture and you don't even need a fancy craft machine. This project is super simple and the results are simply stunning. I am ready to start saving my vacation money! Be sure to scroll to the bottom of this post to see more ways to use this transfer as they are reusable 12 or more times!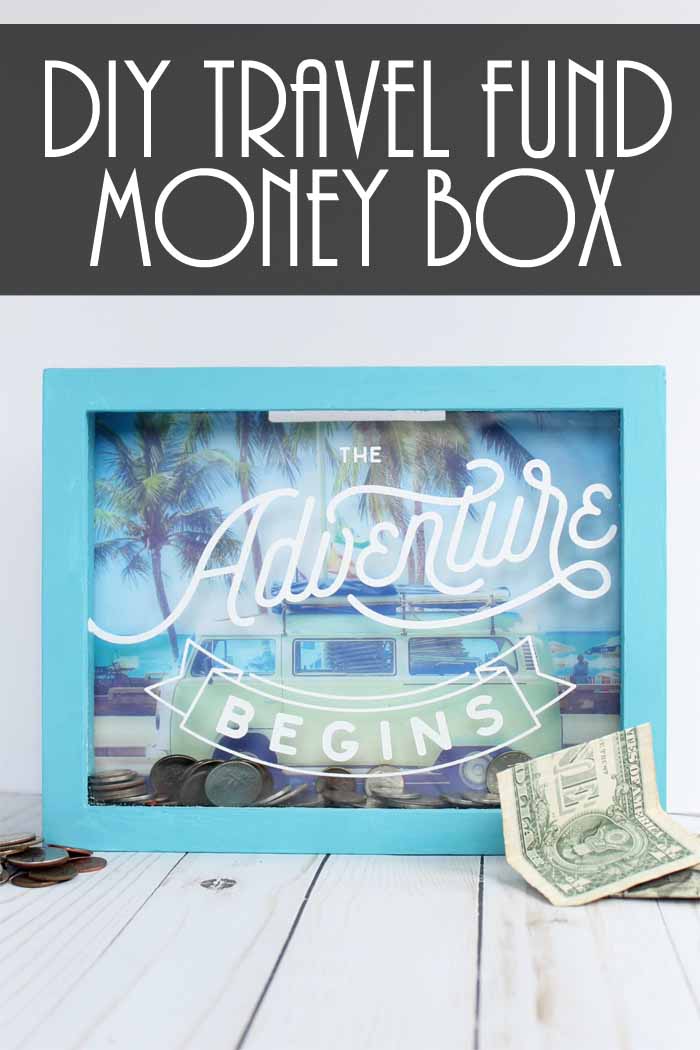 Links below may be to my Chalk Couture shop where I am an independent designer.
Supplies needed to make this travel fund money box: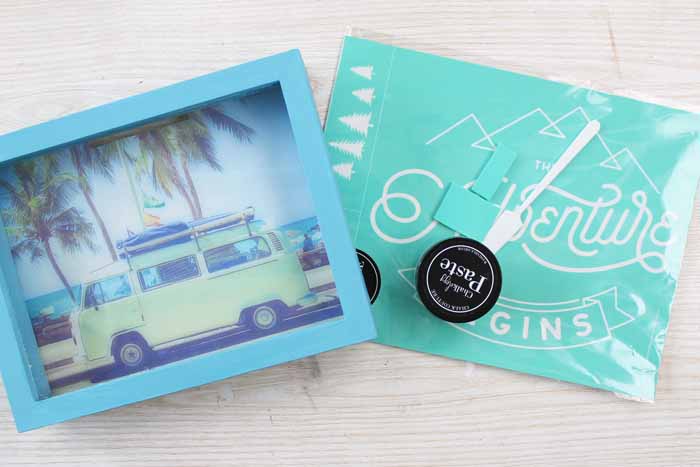 Instructions:
Start by painting the shadow box the color of your choice. Then print out any image and add to the back. I used this one if you would like to use the same one. You should also cut out a slit in the back of your box near the top with a craft knife. Assemble the shadow box and you are ready to apply your Chalk Couture to the front of the glass.
I thought a video would be a good way to show you just how to make this project. Just follow along with the simple instructions below.
Can't watch the video or missed some of the steps? Try the instructions below!
Applying Chalk Couture
Start by fuzzing your transfer on an old bath towel by placing the sticky side down. This will ensure that the transfer does not stick too aggressively to the glass.
Then stick the transfer to the front of your shadow box. Be sure to get it centered and press down well. You will want to make sure there are no air bubbles. I like to go over mine with a squeegee just to ensure it is down well. NOTE: We are not using this entire transfer due to the size of the shadow box. You can use the entire thing if you have a larger surface.
Stir your Chalkology Paste well and apply to the transfer. Use the squeegee to drag it across. Remove any excess and return to the container. Avoid any areas that you do not want to use.
Lift up the transfer immediately to reveal your design. You will want to wash it well so you can use it again. You can find information on cleaning in our beginner's guide here.
Leave your project as is and the Chalkology Paste can be removed with water when you are done with this design. Or you can seal with a spray sealer to make the design permanent.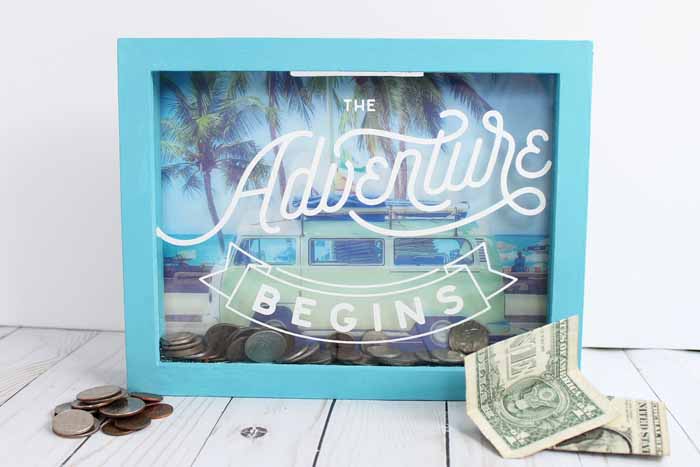 Once everything is dry, your travel fund money box is ready to use! Start saving for your dream vacation today with this quick and easy craft idea.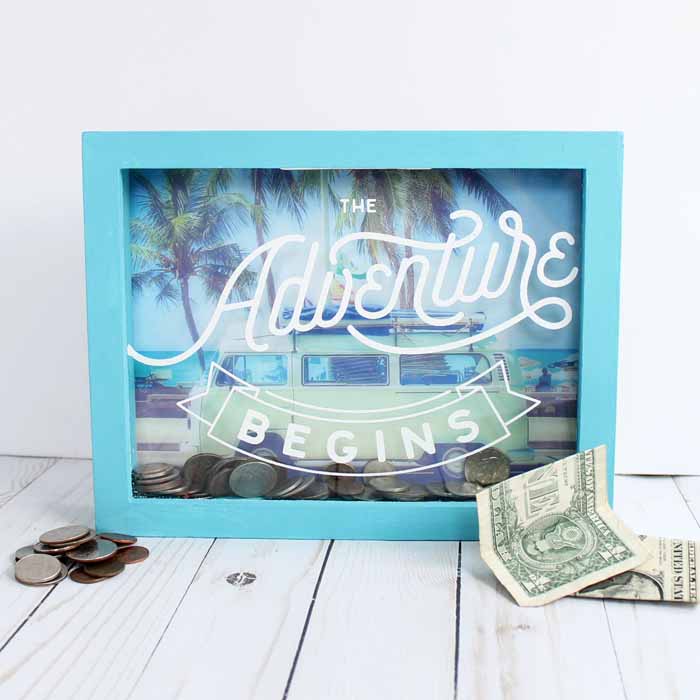 Just drop the money in the slit in the back and, once full, pull off the back to access your funds. Where will you head this summer once you save up enough cash in your own DIY travel fund money box?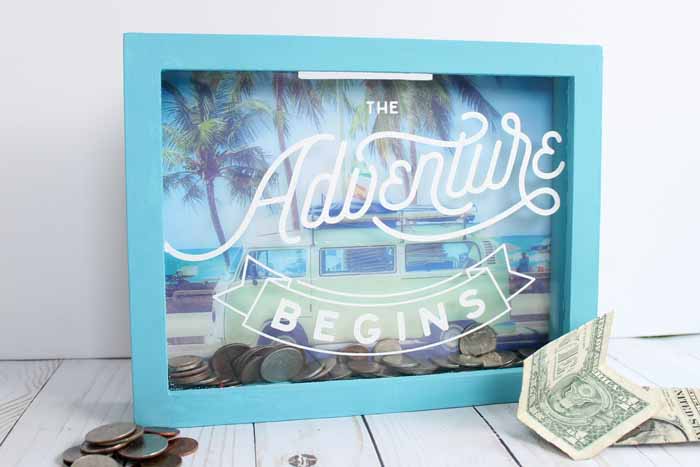 Want to see another way to use this transfer? Click here to see how to make a tote bag to take on your trip!
Chalk Couture Beginner's Guide
Getting started with Chalk Couture? Sign up for our email list and then use our handy free printable guide to start creating chalkboard art in minutes!