You can make a rustic wood arrow in just a few minutes with this simple technique using grey stain. It is easy to get a barnwood look with the right product. I wanted a few rustic farmhouse style touches in my foyer. An arrow seemed like the answer but how do I make them look old and worn? They are made from new wood. Yes there is a way!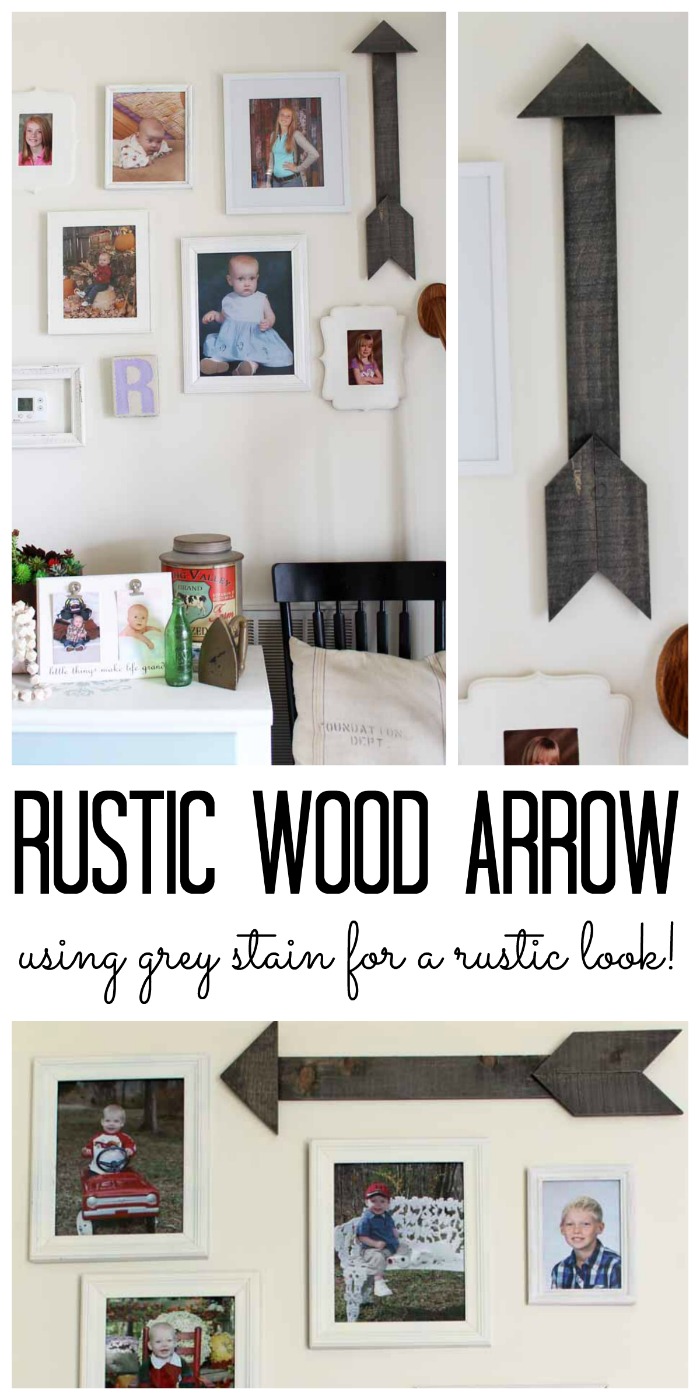 Supplies need to make your own rustic wood arrow using grey stain:
Some links below may be affiliate links which means that you do not pay anymore.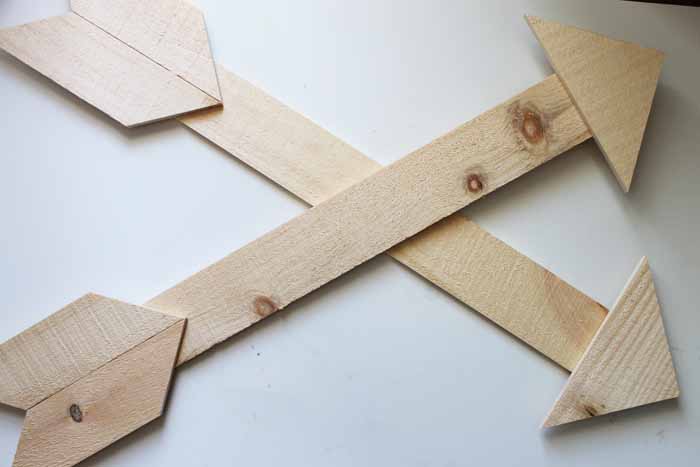 The secret to that barn wood look is the color stain! This charcoal stain is perfect for creating that look in just one step. It is a fairly new product but I am in love with it. The arrows have a rustic finish already so they are perfect for this project. Just paint on the stain with a paint brush.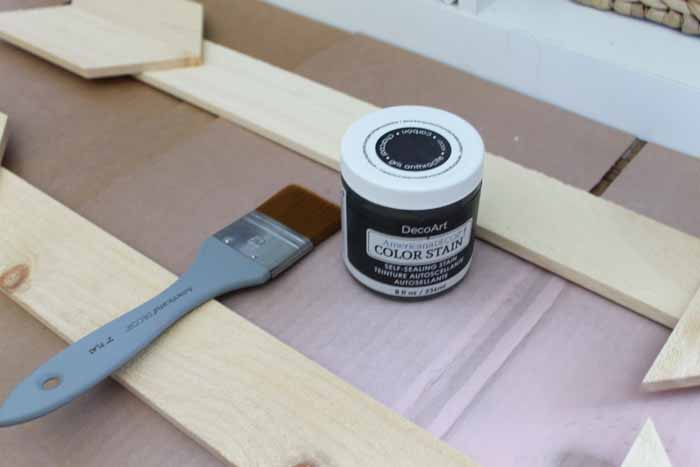 Allow to sit a few minutes then rub away the excess with a rag. You are left with a gorgeous rustic wood finish that replicates the look of worn barnwood fairly well. I am in love with the look! I stained two of these for my foyer and two for another room in my home. You will have to stay tuned to see where the other ones end up!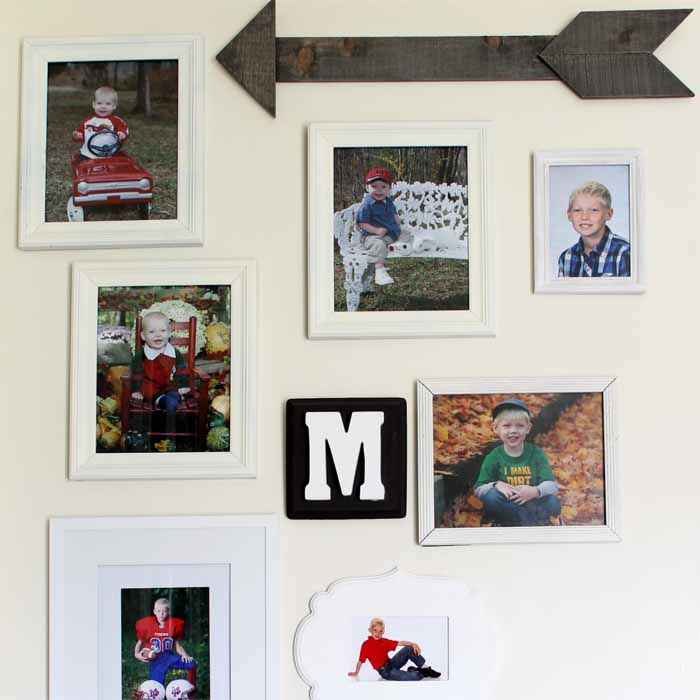 I added a sawtooth hanger to the back of both of them to hang on the wall. You can hang them either horizontally or vertically.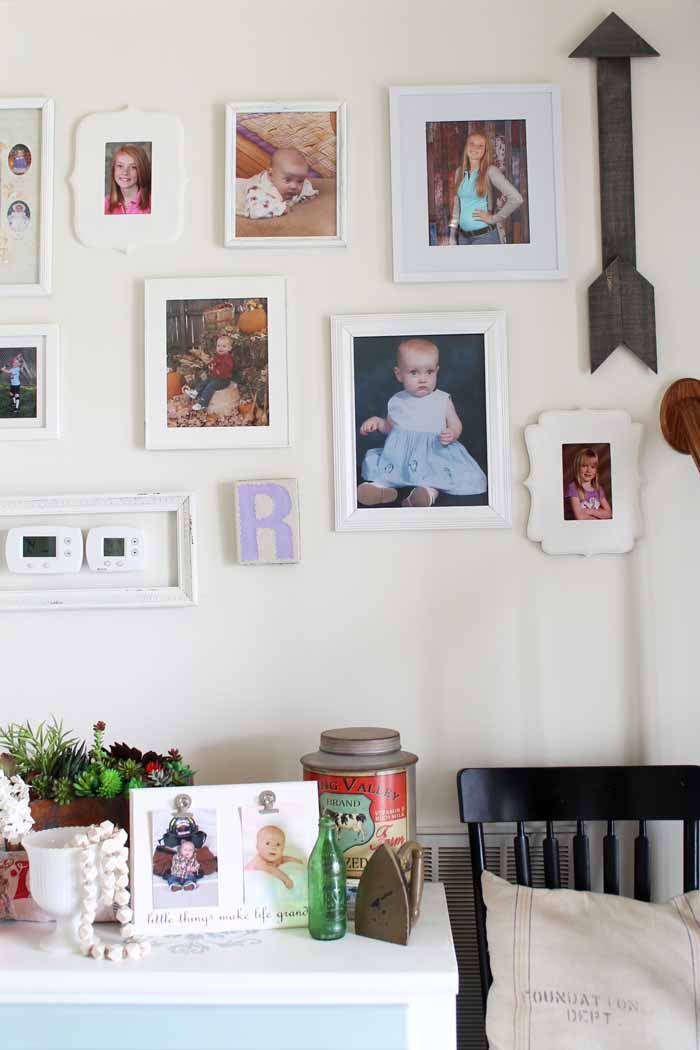 They are the perfect rustic addition to the gallery walls in this room. I love the look that just one coat of Americana color stain was able to provide. What else would you use this product on? I am itching to stain all the things grey!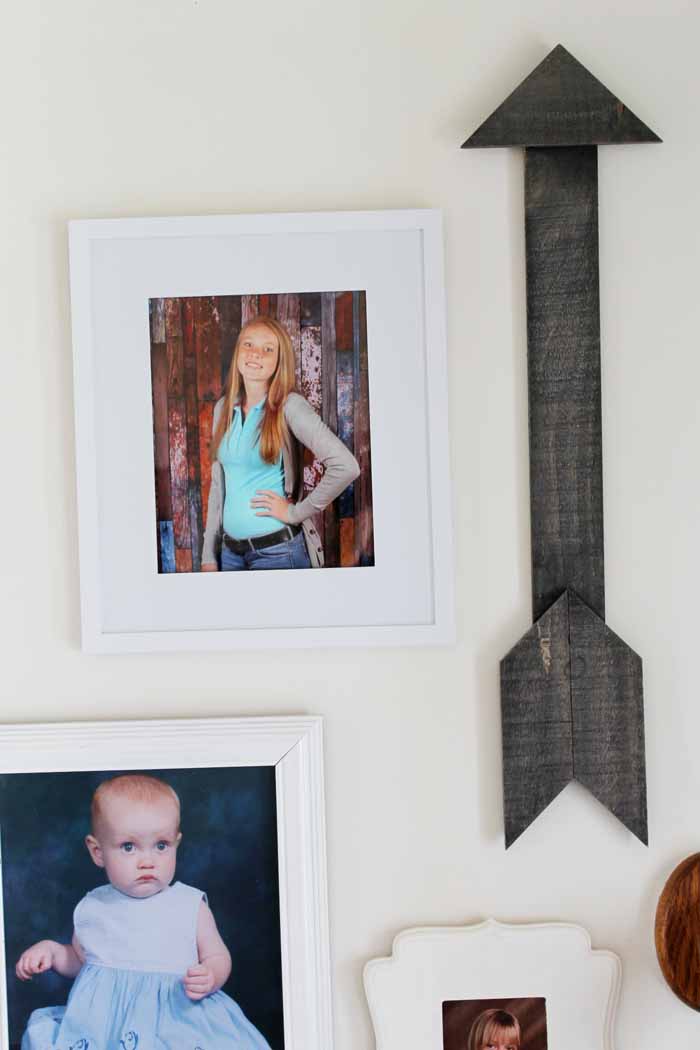 Can't get the grey stain? You can get a similar look walnut stain and grey paint but it is a more difficult technique. You can see that full technique here. I personally will stick with using grey stain for all of my rustic projects. So easy and the results are magical!