All this week I am giving y'all crafts that can be completed in 15 minutes or less. Be sure to come back this afternoon when I do a round up from around the web of even more quick craft inspiration. Can't wait until this afternoon? Head on over the Craft Lightning linky party for more inspiration and to link up YOUR craft for a chance to be featured.
Now for this morning's craft. A vintage button sign for fall — all in 15 minutes. I love vintage buttons and this craft gives me a chance to display a few of them for fall. A quick and easy sign with a rustic touch.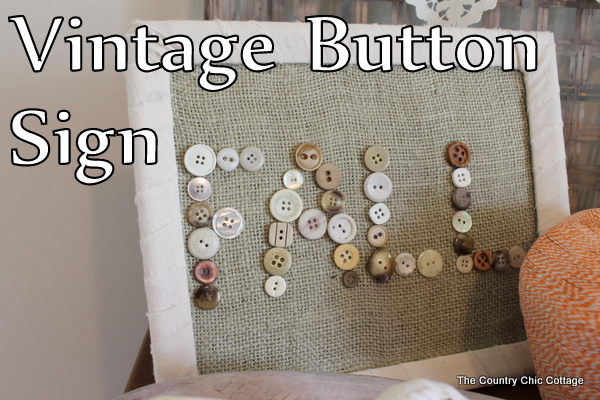 Let's get started…
You will need an old picture frame, some scrap material, vintage buttons, and burlap. Plus your trusty glue gun. As you can see, it does not matter what your frame looks like. We will be covering the entire thing. I used an 8 x 10 frame but you can use any size you have.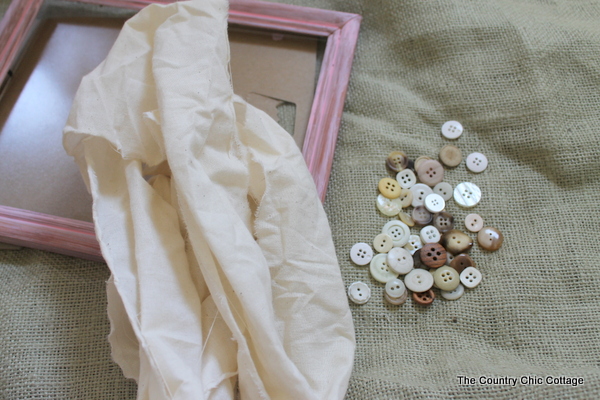 Remove the glass from the frame. Bend any of the glass holders all the way back so that they are not in the way. I found this easier then removing them.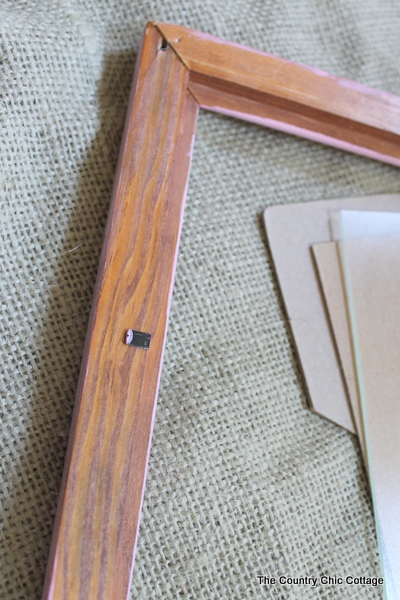 Tear your scrap fabric into strips that around about 2 1/2 to 3 inches wide and wrap these around your frame. Just secure with hot glue on the ends.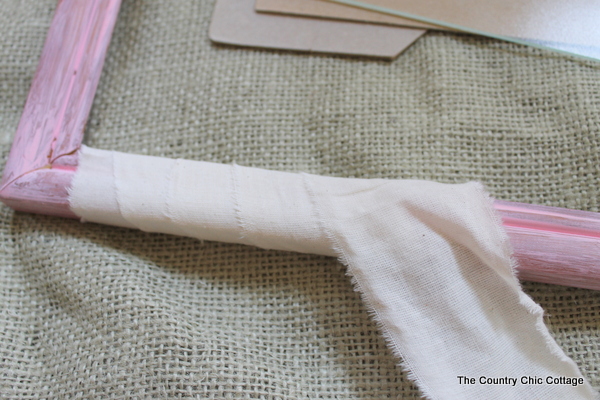 Within just a few minutes, you will have a "new" frame by just using those scraps. I love this technique for a quick and easy way to hide an ugly frame.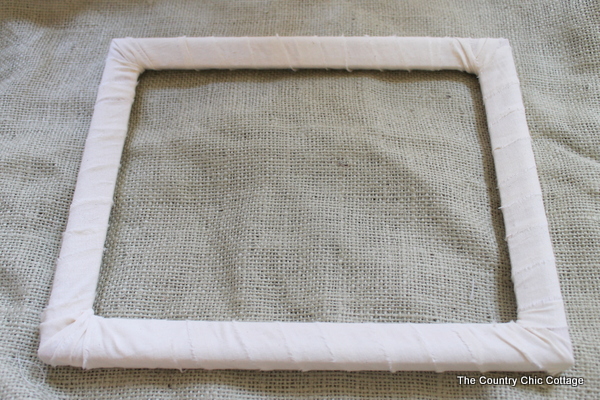 Next cut a piece of burlap to the size of your glass.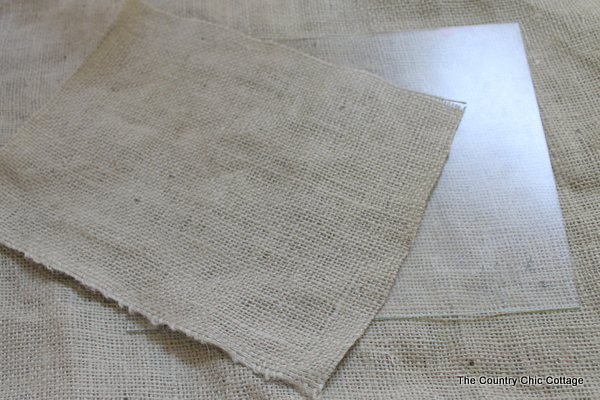 Use hot glue around the edges and secure the burlap to the glass.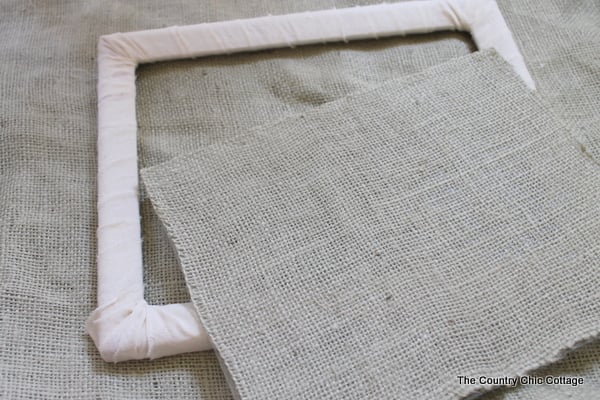 Insert your burlap covered glass into the frame. I used a few small screws to hold in my glass. Plus I added a bead of hot glue all around the outside.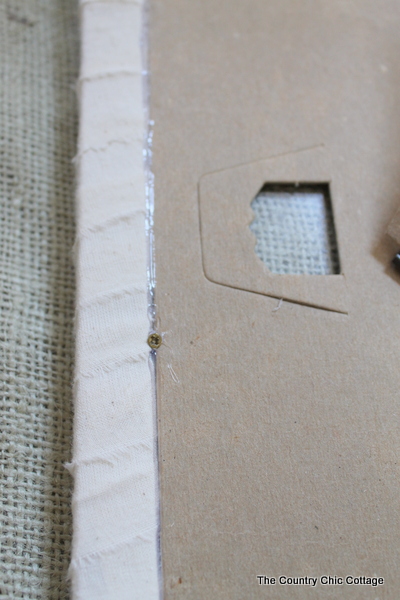 Now just lay your vintage buttons out into the word "FALL" and use hot glue to secure. Add your sign to a fall display and you are done! Find out how to make those sweater pumpkins and monk's cloth pumpkins as well.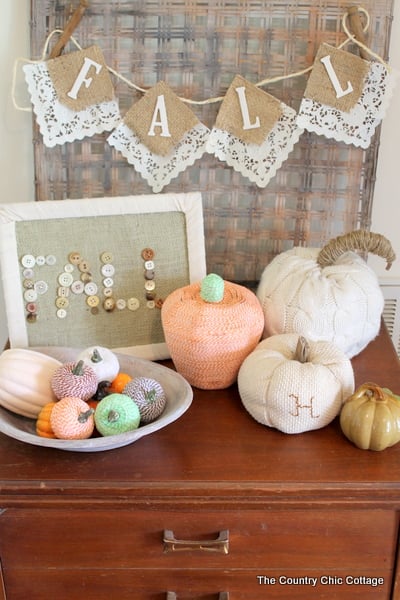 As a bonus for y'all, I have another tutorial today that takes longer than 15 minutes but is worth it. I am over at Crafts Unleashed today with my baker's twine pumpkins tutorial. Head on over and see how to make these cute little pumpkins.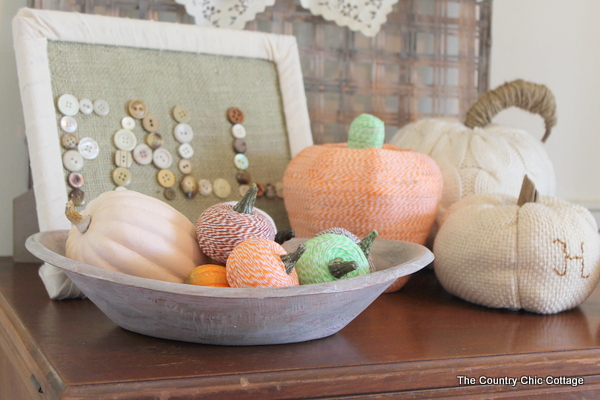 Have y'all started any fall decorating yet? Obviously I have broken out a few of my pumpkins!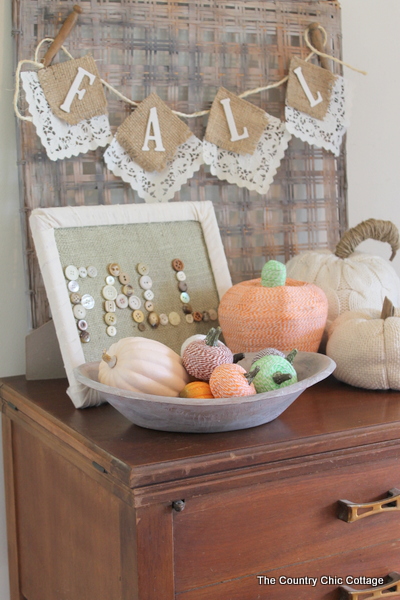 Y'all follow along as I continue with tons of quick crafts this week. I will be putting up a tutorial every morning and features every afternoon all week. Missed some of the fun? Check out the features from
day 1
and
day 2
. I will see you this afternoon with features for today!

If you love buttons, be sure to check out our round up of crafts with buttons.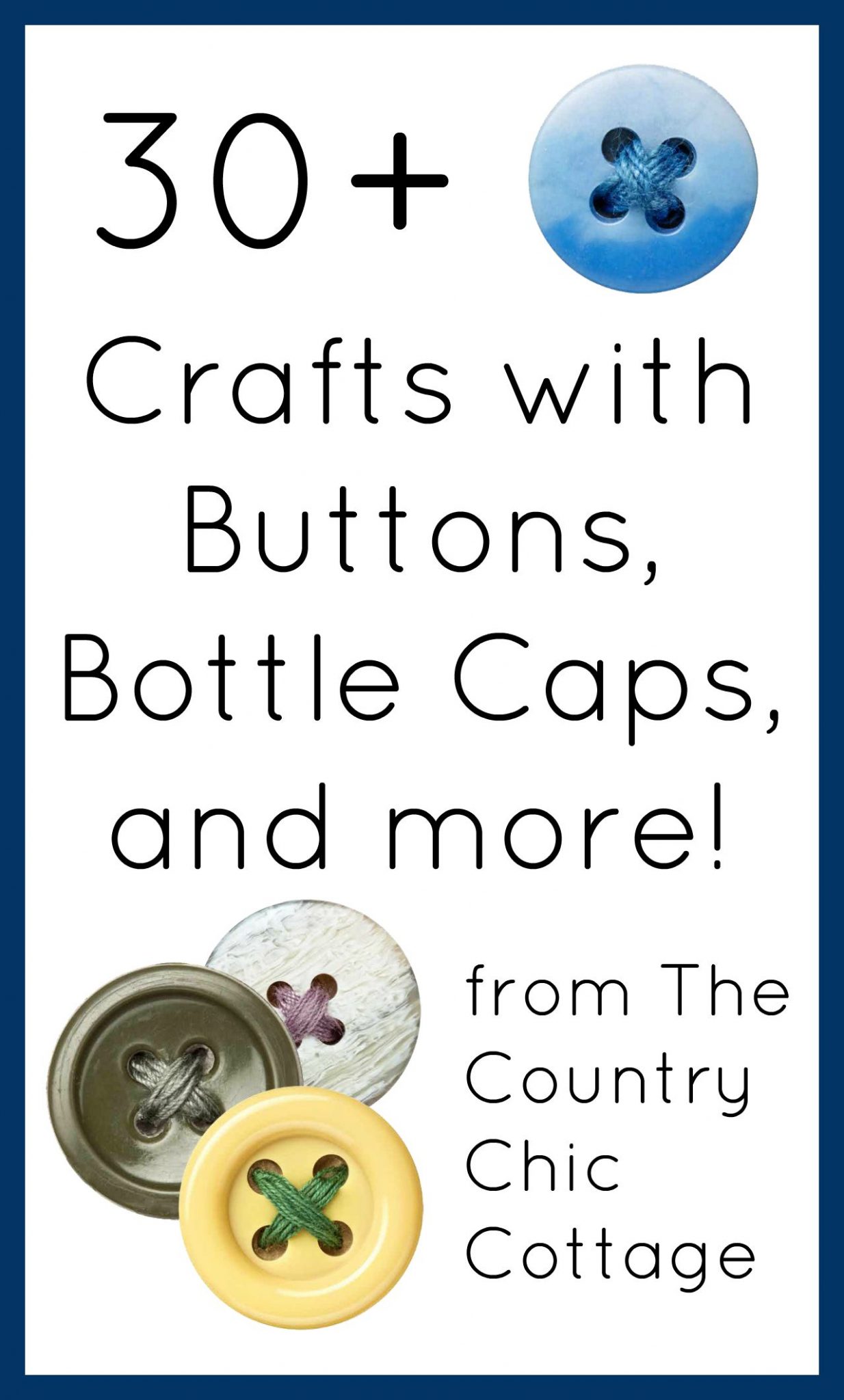 You might also like these tutorials for vintage button jewelry.