I find tons of inspiration via pinterest and other blogs. Sometimes I have to take time and make some of that inspiration come to life in my home. This past week I made three things that are inspired from pinterest or other blogs….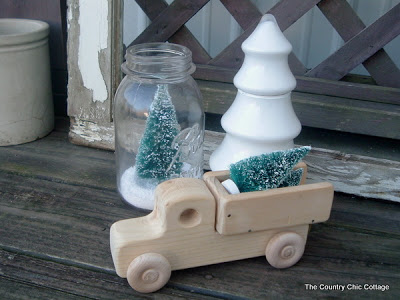 All three were very vintage inspired and that is the direction I am headed this year for my Christmas decor. All of them were super simple and quick. You could make them today and add them to your home. The first is from Madigan Made. Her milk glass Christmas trees have been dancing in my head since last year.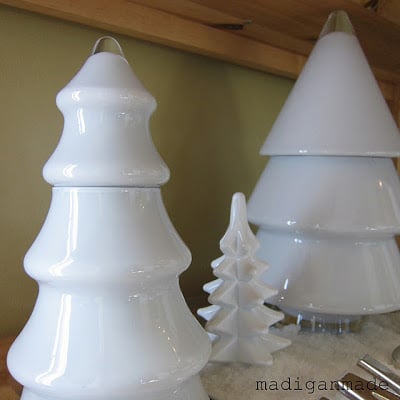 Yep they are gorgeous! I actually picked up a few glass trees at the thrift store after they marked them down last year. They have been hidden away in the attic. They finally got a coat of white paint on the inside….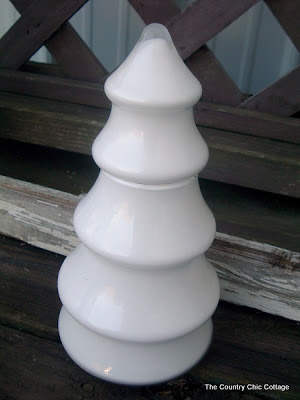 I love how painting them on the inside makes them look like milk glass! Shannon with Madigan Made is a genius!!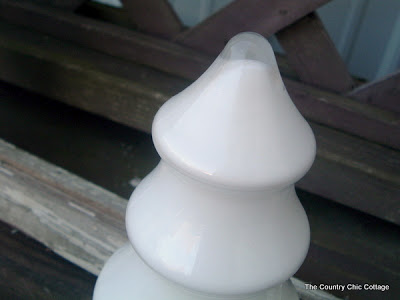 The next one came from The Tortoise and the Hare. Her Christmas jars blew me away when I saw them on pinterest. Simple and gorgeous…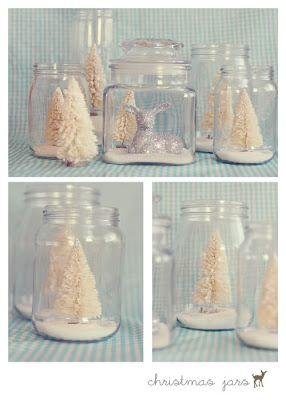 I added my love of mason jars to the mix. The bottle brush trees I got on clearance at the end of last year. I just used a little epsom salts and dropped in some trees….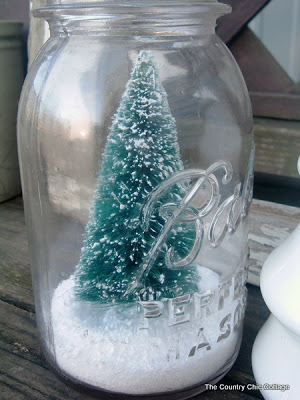 The next pinterest inspired project actually came from the Vintage Junky Etsy Shop. A gorgeous shop if you have not been there. She sells vintage cars and trucks with bottle brush trees tied to them.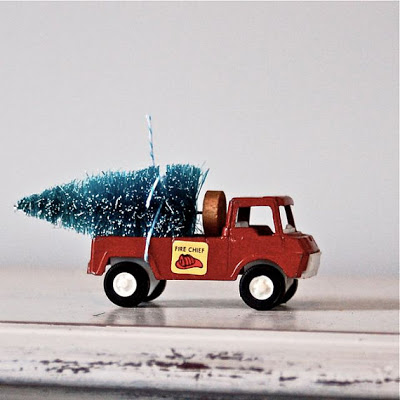 While not vintage, I dug through the toy box and came up with a few trucks to put some trees on myself…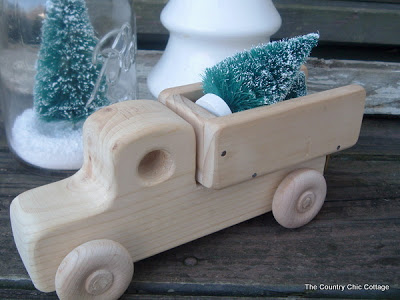 I just set mine in this little wooden dump truck…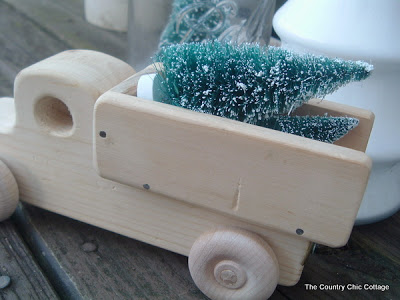 My son loves when his toys are used in my displays. And the trucks can go back to him when I am finished with them.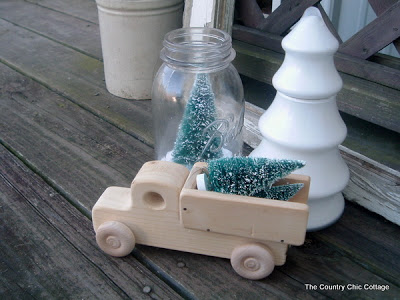 Stay tuned this week for my mantle reveal and a Christmas home tour. Then you get to see how I worked these items into my home. Have you made anything lately that you have seen on pinterest or other blogs?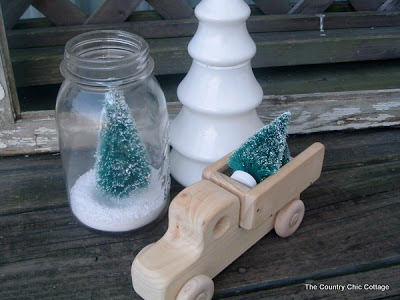 Posted at Just Something I Whipped up on The Girl Creative.
Posted at the Sunday Showcase on Under the Table and Dreaming.
Linking up to the Holiday Party on Centsational Girl.
Linking up to the Pinterest Party on The DIY Show off.