I have one more fall craft for y'all before we jump full into Christmas. My
washi tape
fall leaf garland is perfect for your Thanksgiving or fall decor. I posted this on
Crafts Unleashed
earlier this year but wanted to post here in case y'all missed it. Grab the
washi tape
of your choice and go wild making fun patterned leaves for your garland.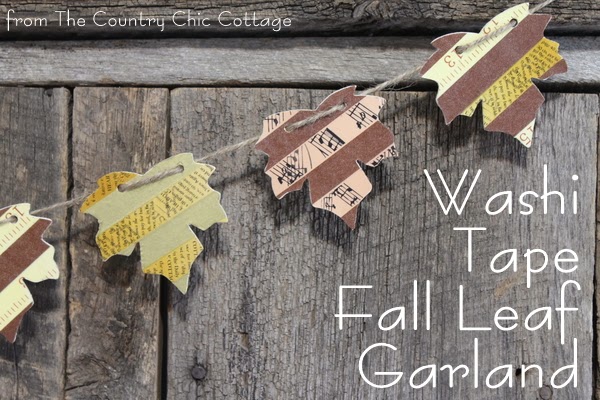 Supplies needed to make your own fall decor washi tape leaf garland: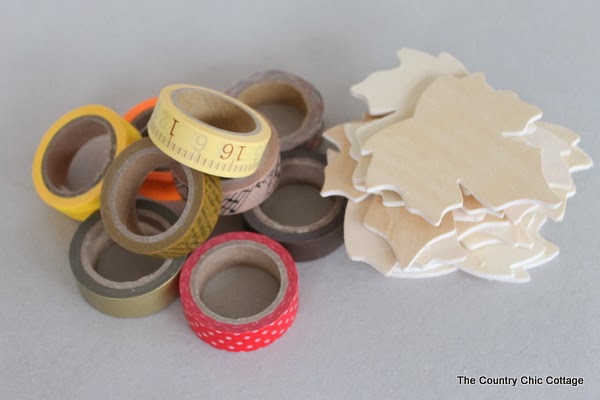 I really need to say here that I love washi tape for quick crafts. It goes on easily but you can re-position if you need to. It is budget friendly and comes in so many fun colors and patterns. Just get the washi y'all….you won't regret it! Now to our tutorial….at a slight angle, apply strips of washi tape to cover the front of the cutouts (I alternated with solid and printed washi tapes). Tear the washi tape and leave excess hanging over the edges of the leaf.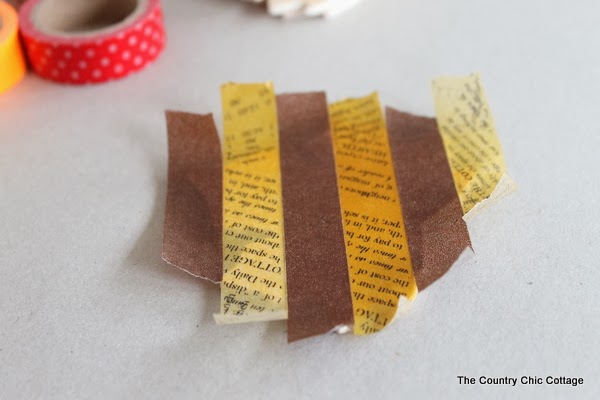 Flip the leaf over. With a cutting mat, magazine, or other protective surface under your leaf, trim away the excess washi tape with your
craft knife
. Note that I did leave my leaf raw and the edges are exposed in the final product. I like the raw wood look for my version, but feel free to paint the leaves before you apply washi tape.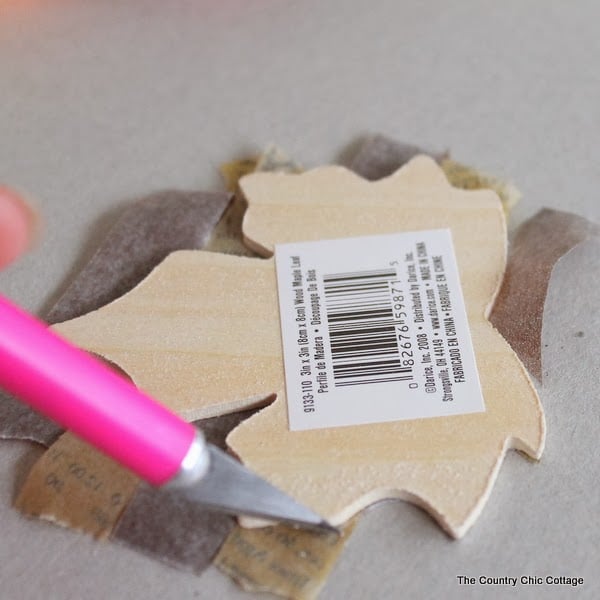 I made leaves in a few different variations to start out with. The ease of making the leaves makes it simple to experiment. I ended up liking the rustic feel of the leaf on the right in the below photo, so I went with that style for my entire garland. With tons of colors and patterns of washi tape to choose from, it's so easy to make this project match your home and style just by switching up the washi tape! Plus you can just remove the washi tape from the version you don't like and start over. Easy peasy.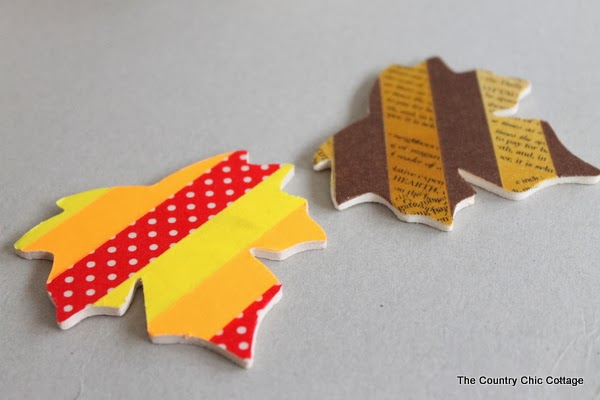 So I made many, many leaves in a variety of rustic patterns. There are 12 in all. The washi has a tendency to lift up on the edges, so I applied a thin coat of decoupage medium on top and along the edges of each leaf so they last for the entire fall season.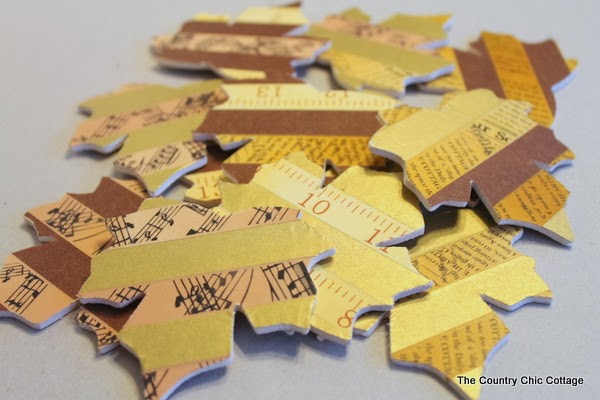 Next, I used my Crop-a-dile to punch two holes in each leaf. You could also try a small drill or another method for adding the holes. Then, just string your fall decor leaves from a strand of twine and hang.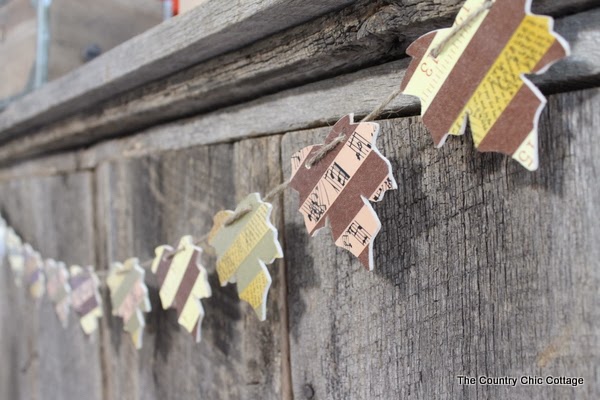 Whip this one up tonight and add to your home for your Thanksgiving guests. They will marvel at the lovely addition to your home. You don't even have to tell them it only took a few minutes! Y'all enjoy this tutorial for my washi tape fall leaf garland. I promise I will be completely committed to Christmas now.