This was first posted over at Crafts Unleashed but I thought y'all might have missed it. It is November starting today (wha??) so it is time to start thinking Thanksgiving celebration. Man it will be Christmas before you know it right? Let's get started making some washi tape napkin rings out of popsicle sticks. Yes we are going to make these napkin rings from popsicle sitcks….don't believe me? Well let's see…
For this project you will need:
Washi Tape (in the color and pattern of your choice)
Baker's Twine (in the color of your choice)

Craft paints (in the colors of your choice)

Boiling water

Cup to use as a form

Heavy duty hole punch (I used a Crop-a-dile)
My supplies were provided by Consumer Crafts but the project and words are my own.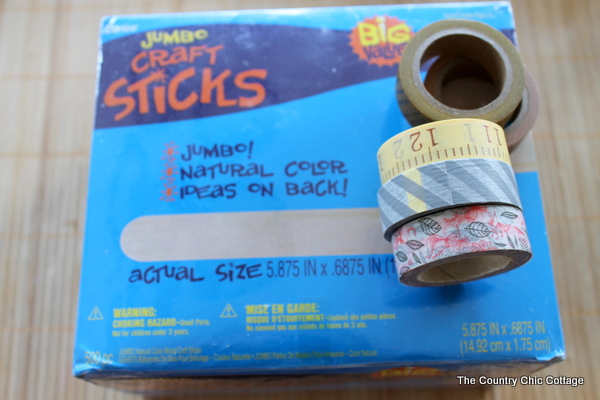 Time for the fun part! Drop a bunch of those craft sticks in boiling water for 20 minutes. This will make them loose and pliable. Add more sticks to the water than you will need. Trust me, you will have some that will break or not turn out right.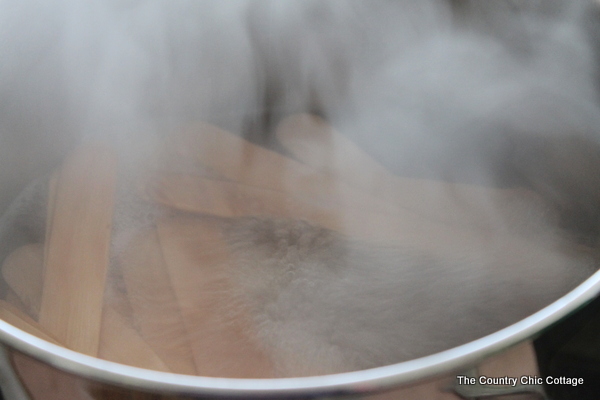 Carefully remove them from the water, one by one. As soon as you can handle them with your hands, shove them down inside of a cup. The cup needs to be approximately the size you want for your napkin rings. As you can see from the final picture, we will be using baker's twine to hold them together so the size does not have to be exact. I put as many in each cup as I could. Sometimes the craft sticks will break or splinter. Don't get discouraged — you will have some that will form up nicely and be perfect.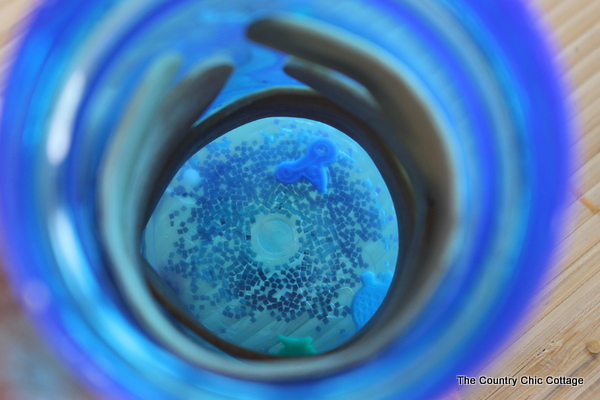 Allow them to dry in your cup for at least 24 hours. The longer they stay in the cup the better. Remove them from the cup and paint them the color of your choice. When dry, add washi tape to the outside of the rings. At this point, my napkin rings were looking like the below picture. They were inconsistent in size and shape.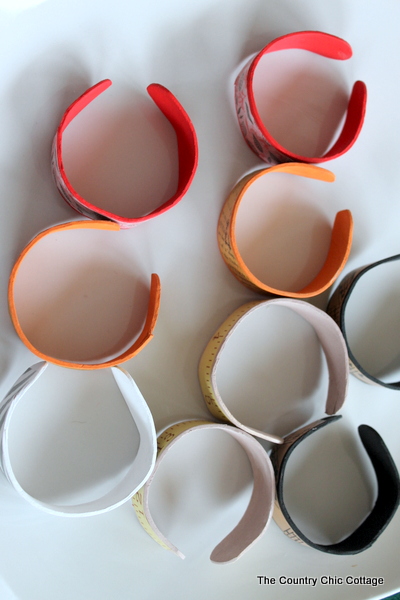 But we are going to fix that. Punch a hole in both ends of your napkin ring. You will need a heavy duty hole punch to do this, or you can use a drill with a small drill bit.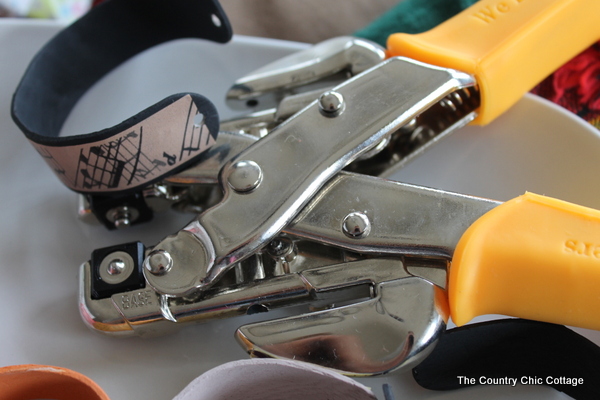 Next thread through bakers twine in the color of your choice and pull to close the napkin rings. Tie the baker's twine and your napkin rings are done. On some of mine, I added a bow and others I just knotted.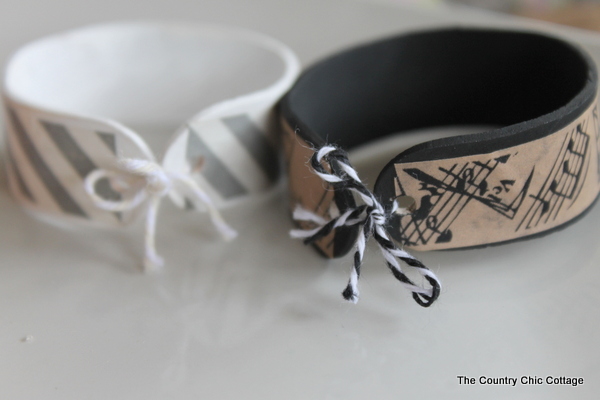 I ended up doing a wide variety of styles while playing with this method of making napkin rings. This way you could have enough for lots of holidays and dinner parties.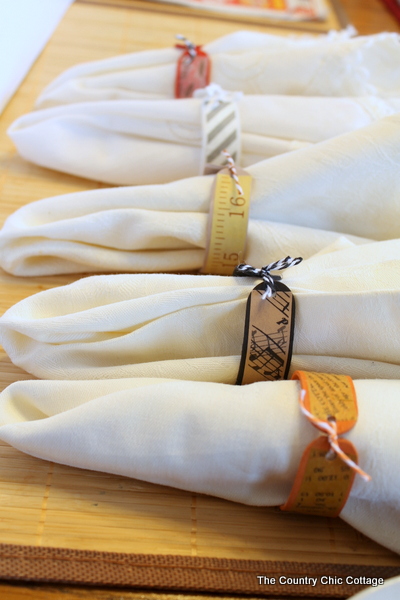 So how would they look on your table? Here is an orange one that would be great for Thanksgiving.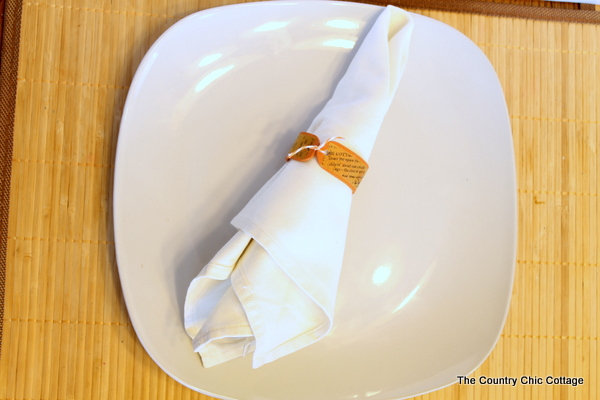 Love this sheet music version! I think it would be great for any occasion.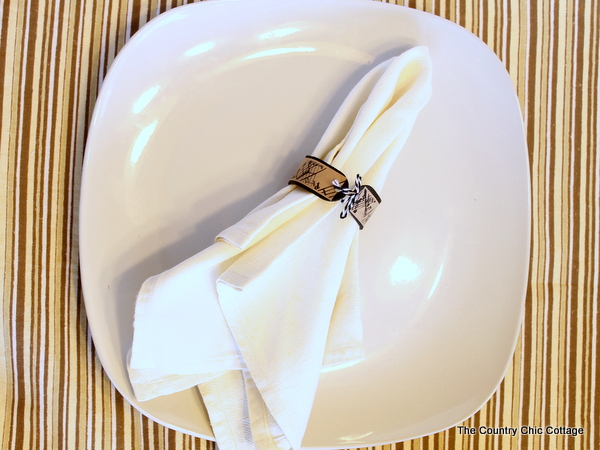 This ruler one is my favorite I think. It would also really work on a Thanksgiving table.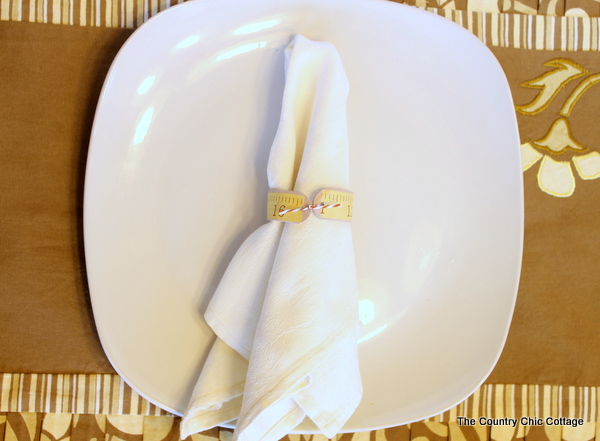 This striped one is really great as well. I think this one would look really lovely for a spring or summer event.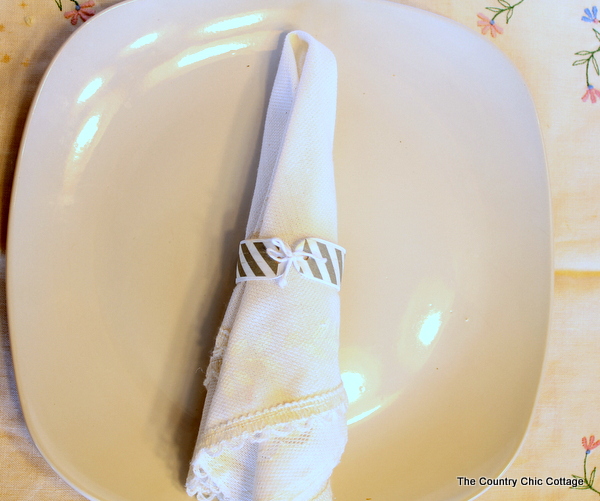 We can't forget Christmas? (It will be here before you know it!) So I added a red one in the bunch for y'all.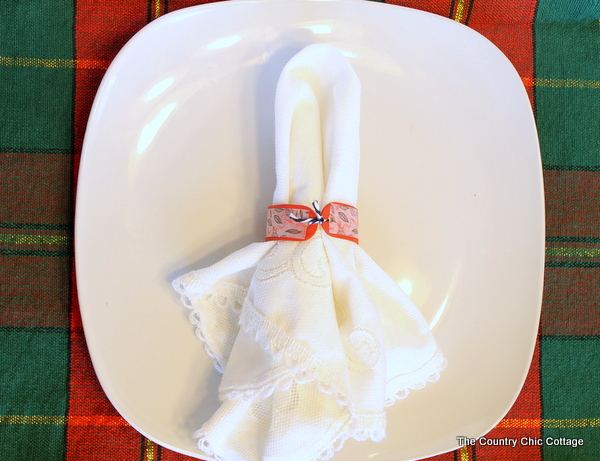 Five different options for your holiday tables. Which ones are your favorite? Are you ready to boil some craft sticks yet?