I have been shopping for my daughter's wedding and have wedding gift ideas on the mind. I thought I would share some of what I found. Maybe it will help a few of you as well. After all, it is wedding season you know! I tend to lean towards personalized and handmade gifts when shopping. All of the wedding gift ideas I found are from Etsy. You can feel good about supporting handmade plus they are all fairly affordable as well. If you are shopping for a wedding or bridal shower, I think you will find something here that will make a great gift.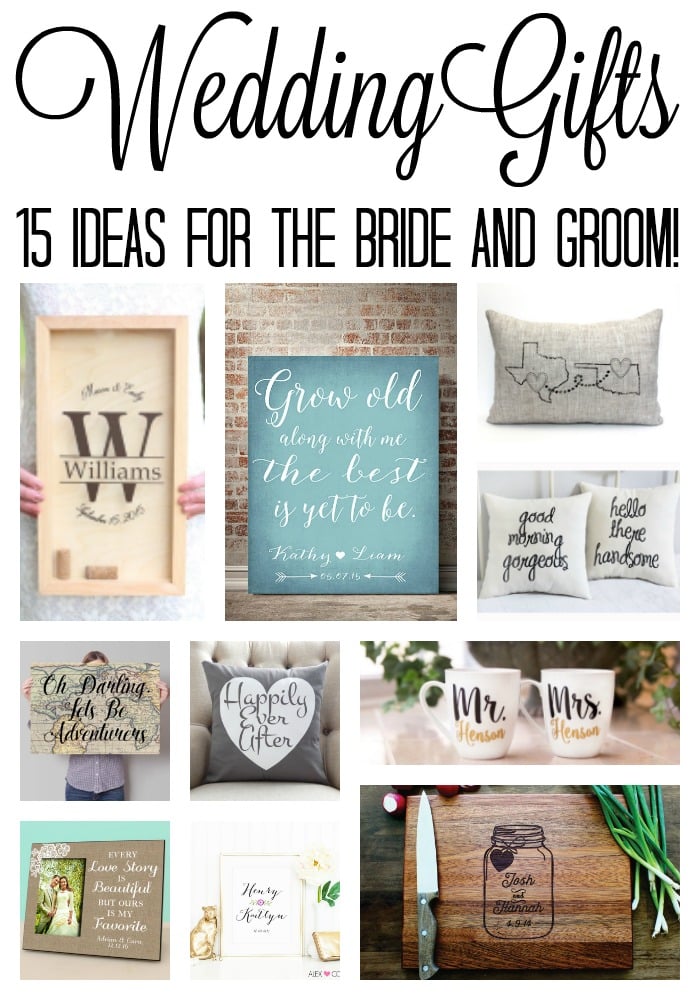 To shop for these wedding gift ideas, just click on the picture of each item below. You will be taken to the page on Etsy where you can purchase the gift. These links are all affiliate links which means you will not pay any more. Enjoy shopping!
Wedding Gift Ideas

I think my personal favorite is that mason jar cutting board! But the "grow old" art definitely comes in a close second. I also have a true love for map art so I had to include a few of those as well. I truly do love each of these wedding gift ideas and I hope you will find something that will work for any wedding you are invited to this summer. It took me a while to round up 15 gift ideas that really, really spoke to me. I could add any of these to my cart on Etsy and be happy with the gift I had chosen. I know that your gift recipient will really love these wedding gift ideas as well! Enjoy shopping and leave any other wedding gift ideas that you have in the comments below!