Be sure to check out the DIY table numbers and DIY vases as well. Missed wedding week? Check out the round ups from day 1, day 2, and day 3.
Welcome to wedding week! All this week I am going to be giving you some DIY wedding ideas. Plus some of my blog friends are going to be joining in with even more ideas. I am going to give you three ideas each morning. Then on Thursday I am going to show you some ways to combine these ideas on the tables at your wedding. Let's get started with three DIY bling candle holders. We gotta have some bling right?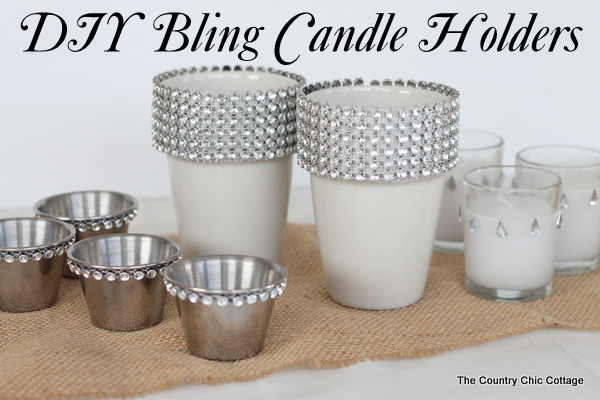 Links in this post my be affiliate links. Whether you like a lot of bling or just a little, I have a candle option that will work for you. Let's get started with some tea lights. The
bling on a roll
is from the Bridal Collection by David Tutera.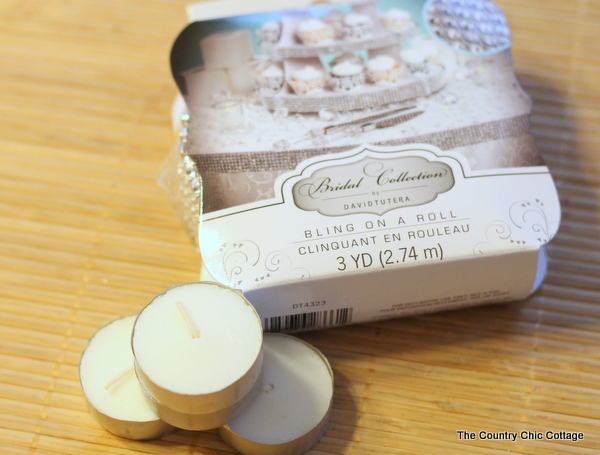 I cut the bling on a roll into single strips.
I then wrapped and glued those around some
sauce cups
that you can find in the kitchen aisle of a store like Walmart. Yes a tea light fits in those little sauce cups perfectly! Drop in your
tea lights
and you are ready to place on your wedding reception tables.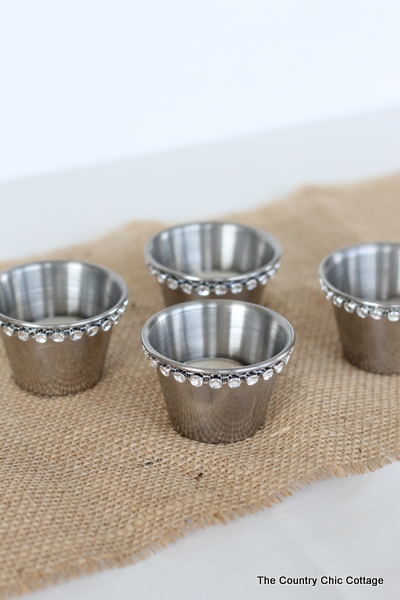 My next option is for those of you that like a lot of bling. I have these IKEA flower pots and again the
bling on a roll
.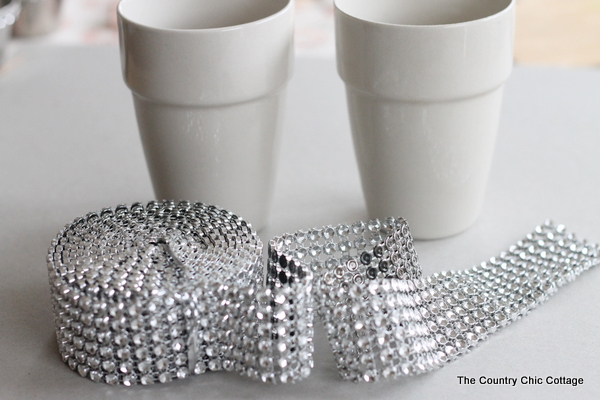 Add the bling around the tops and secure with glue. Drop in a votive candle and you are ready for your wedding reception. These are definitely blinged to the max!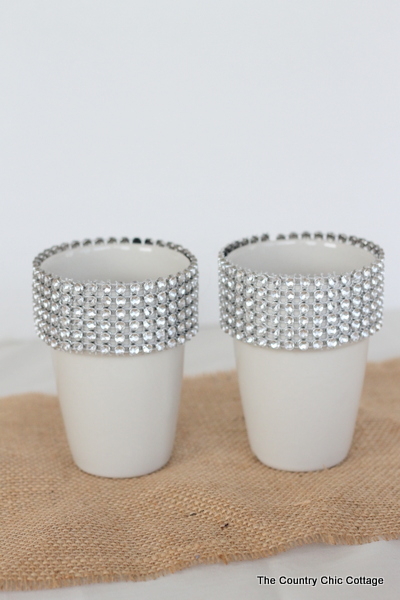 If you want to purchase those
poured votive candles
in glass cups, you can bling those out as well. The David Tutera Bridal Collection also has tear dropped shaped bling that is self adhesive.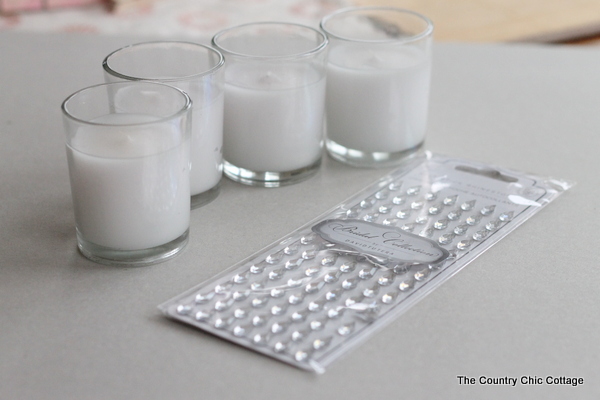 Just peel and stick those around your votive. This gives just a touch of bling to your table.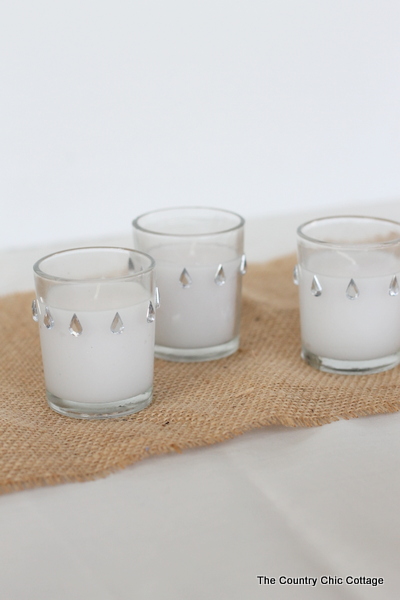 Be sure to subscribe to THE COUNTRY CHIC COTTAGE so you don't miss any of our DIY Wedding Ideas this week. There will be two posts a day full of wedding ideas. You don't want to miss these if you are planning a wedding! You can also find all of my past wedding ideas in my wedding project gallery.