You can make this recycled jeans mason jar and the coordinating napkin rings in just minutes. This quick and easy project is perfect for outdoor events, picnics, and more. Grab a pair of jeans and get started on this fun idea today. Want proof this can be done in just minutes? Watch the video in the post below and see me make these live!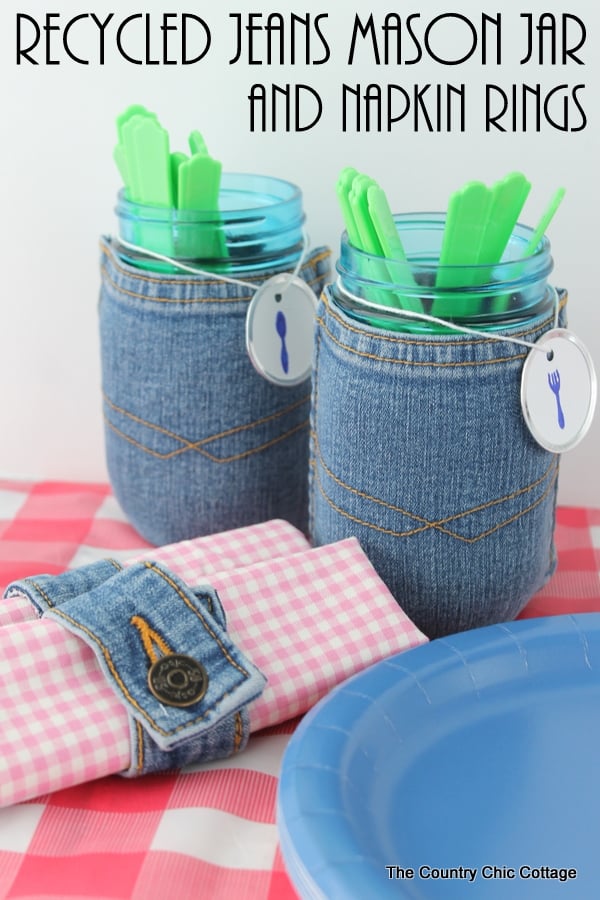 This post is sponsored by Adtech however all projects and opinions are my own. You can watch me turn an old pair of blue jean capri pants into these fun crafts using my Adtech glue gun. Yep in less than 6 minutes I will give you all of the instructions below.
If you can't watch the video for some reason, just read the simple step by step instructions below. For the recycled jeans mason jar:
Be sure to use a pair of stretch denim jeans.
Cut out the pocket.
Stretch over a blue Ball mason jar.
Trim the bottom.
Use hot glue to glue down the seams on the side as well as the bottom.
Project should sit somewhat flat when you are done.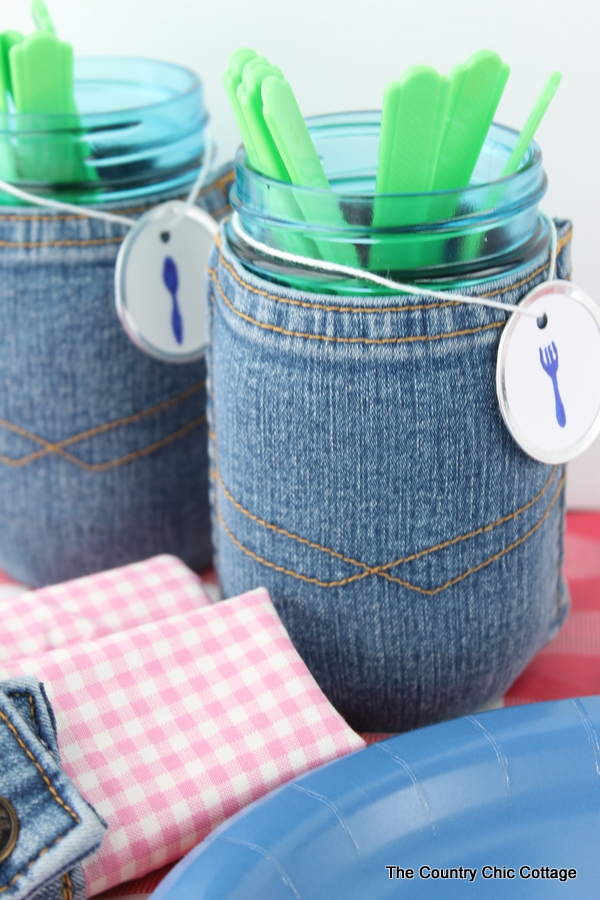 I added those fun spoon and fork tags after the video ended. Just grab a tag and a sharpie and draw away! To make the napkin rings:
Cut away the waste band from the jeans.
To make one with a button, cut a piece from both sides of the front closure.
Hot glue together in the back by overlapping.
Add a bead of hot glue along the cut edges to prevent fraying.
Repeat with rest of waste band although those napkin rings will not have the button.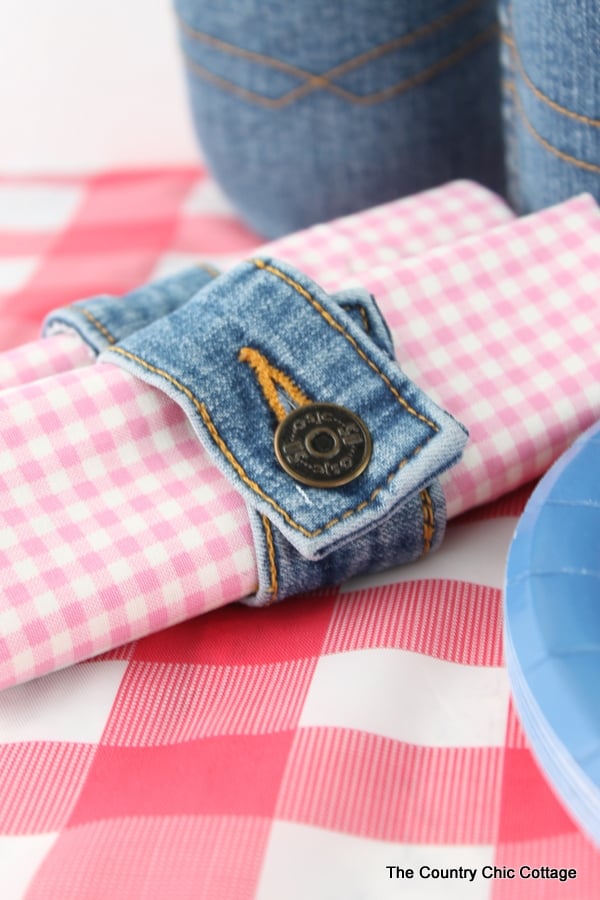 You are all set for a fun and festive outdoor party or picnic! Grab those jeans and get to recycling today. You can make so many other projects with the rest of the jeans you choose to recycle. These recycled jeans mason jars and napkin rings are just the tip of the iceberg!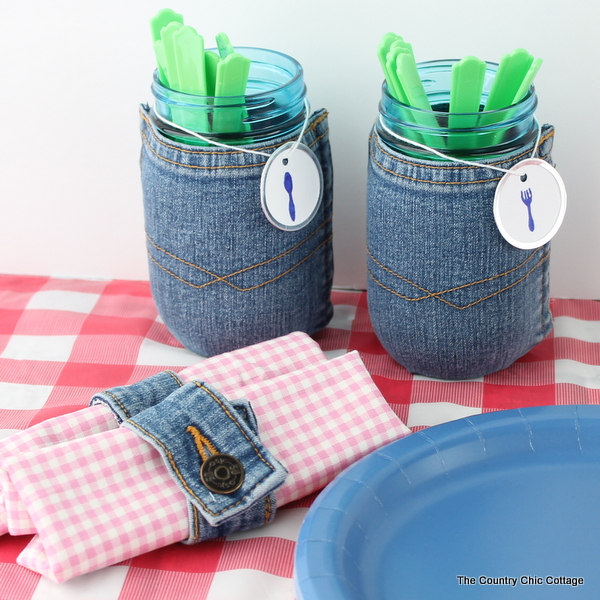 A Year of Jar Crafts
Sign up for our email list to get a FREE book with an entire year of jar crafts! 12 months, 12 crafts, tons of fun!