Wedding week continues here on the Country Chic Cottage. Be sure to check out the three candle holders from day 1, three vases from day 2, my day 1 round up of ideas from other bloggers, my day 3, and day 2 round up as well. This morning I am back with another tutorial and this afternoon I will again show off some ideas from my blog friends. Don't miss it as all of the tutorials this week will become decorated table ideas on Thursday. For today's wedding idea, I have three DIY table numbers for you. They are all simple to make yourself and I have a variety from the very elegant to the very rustic.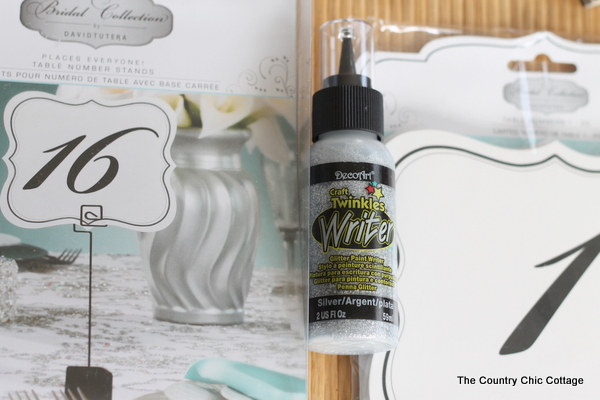 I simple drew onto the table number with my twinkles writer following the outline of the border. So simple yet gives a special touch to your table.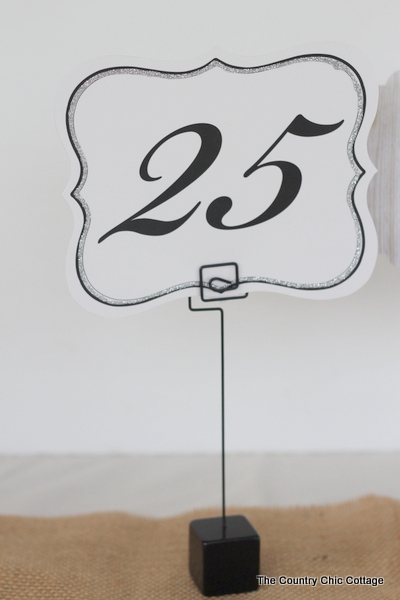 Next up is a very rustic version of a table number. I picked up these wooden coasters at Joanns. Paint both sides white with craft paint.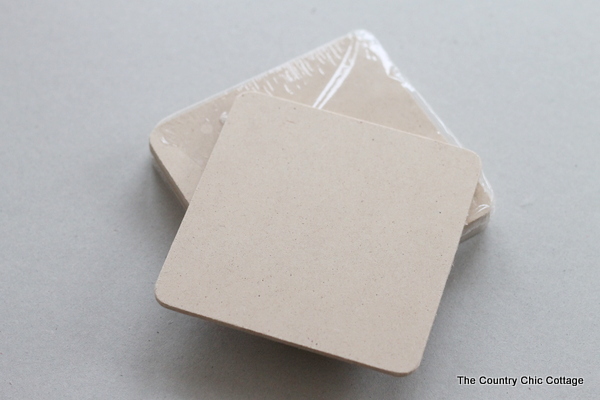 Carefully cut out a burlap number using scissors or a craft knife.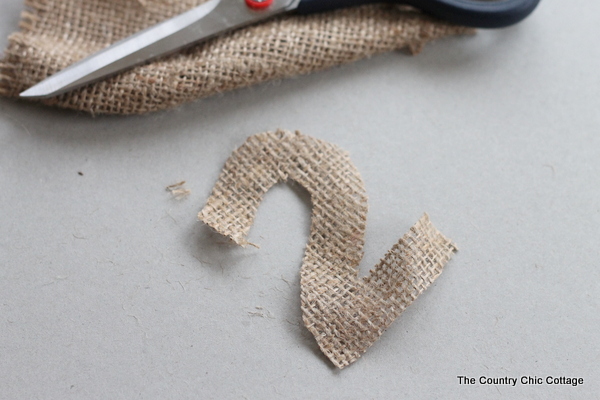 Then use fabric Mod Podge to adhere the burlap to the wooden square.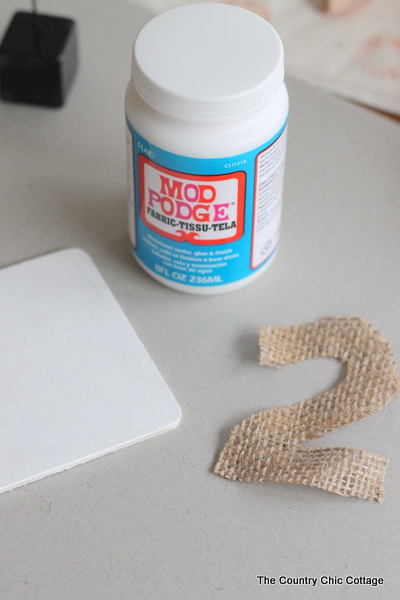 This makes for a wonderfully rustic table number that is quick and easy to make yourself.
Next up is a faux bois table number that falls somewhere in between on the rustic versus elegant scale. The Martha Stewart paper I used is from Consumer Crafts.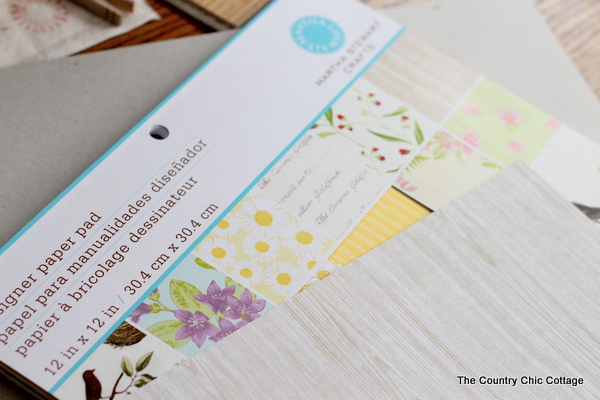 I used my Silhouette to cut the numbers and the signs. You could look into purchasing punches or just carefully cut with a
craft knife
. I then used
Mod Podge
to sandwich the entire thing together.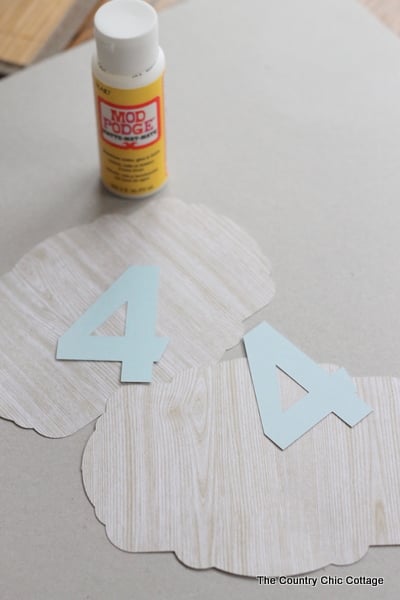 So easy! Plus trendy with that faux bois that seems to be so hot right now.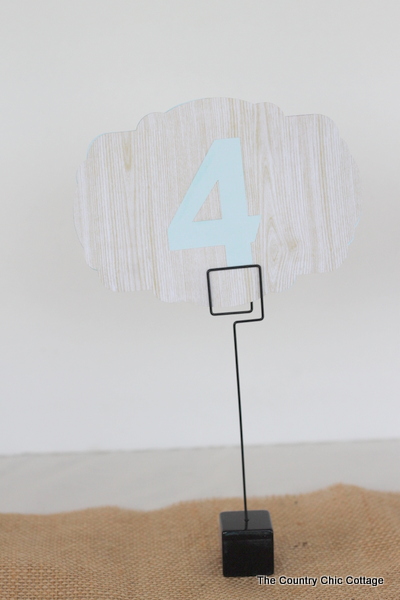 I hope you enjoyed these DIY wedding ideas and will make one of these table numbers for your own reception.
Be sure to
subscribe to THE COUNTRY CHIC COTTAGE
so you don't miss any of our DIY Wedding Ideas this week. There will be two posts a day full of wedding ideas. You don't want to miss these if you are planning a wedding! You can also find all of my past wedding ideas in
my wedding project gallery
.