I had the opportunity a few months back to make a project to be in Pat Catan's stores. So yes I was making a woodland spring monogram while wrapping Christmas presents. But it was worth it! My project is now in stores and you can head there to see one of these monograms in person and get the supplies to make your own. Don't live by a Pat Catan's? No problem! You can order all you need to make this online and follow my instructions below.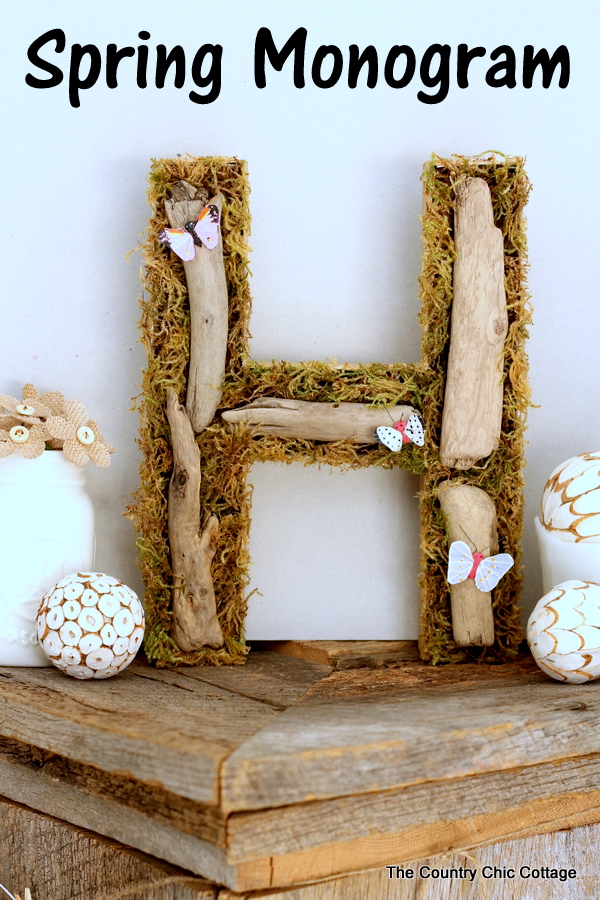 First of all, the display in the store will look something like the image below. You can get a project sheet and the supplies needed to make this project for yourself. I was compensated for my participation in the program however this post is not sponsored in anyway. I just think it is fun and wanted to share with y'all. If you are near a Pat Catan's and see an endcap, snap a picture and email it to me!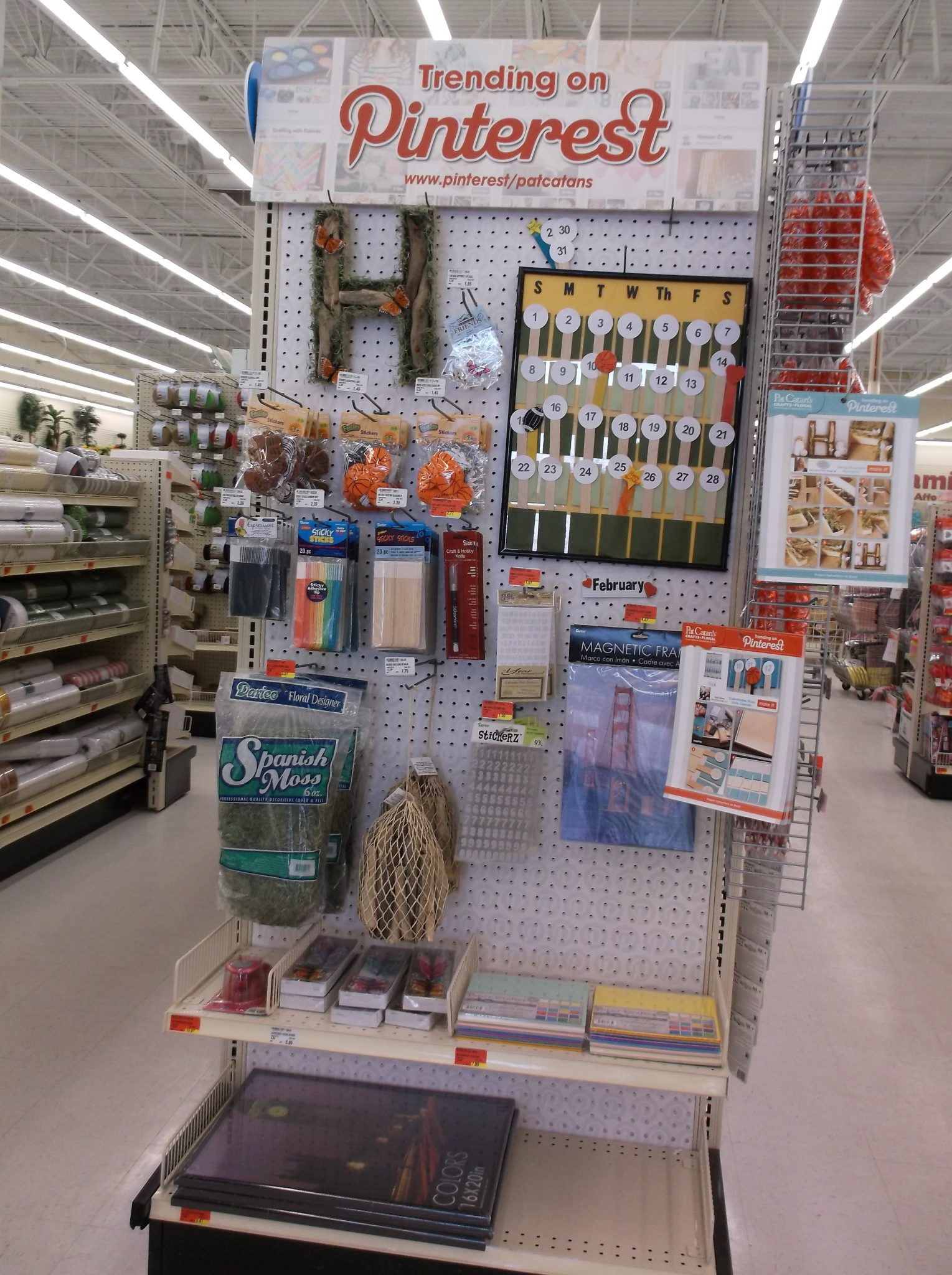 Now if you don't live near a store, you will need the following supplies to make your own woodland spring monogram: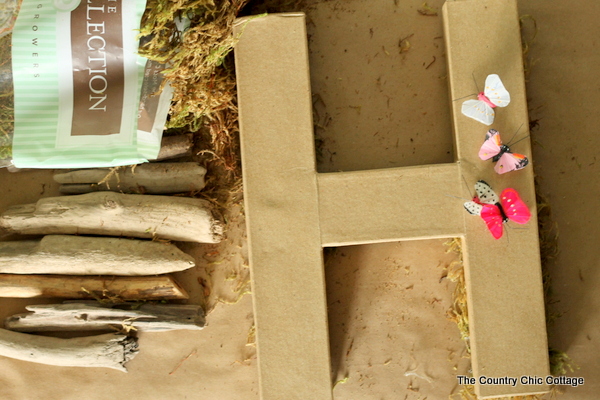 1. Start with the paper mache letter and cut off the top with the craft knife. Lift to reveal extra paper on the inside.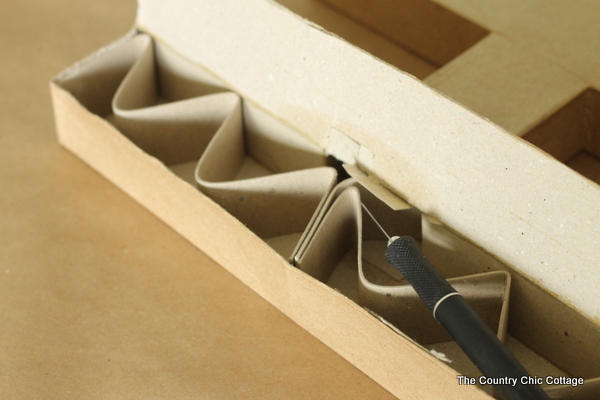 2. Remove the top of the paper mache letter along with the extra paper on the inside.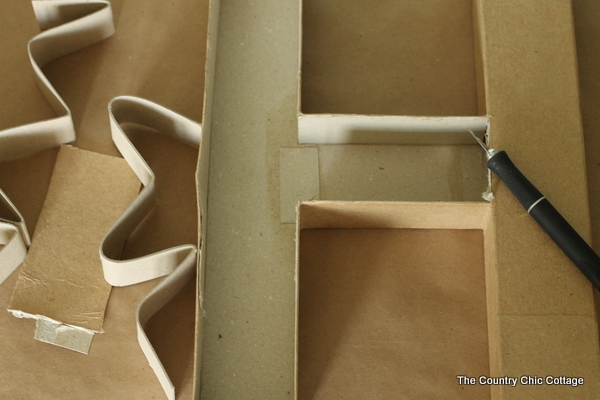 3. Fill the letter loosely with moss adding hot glue as you go.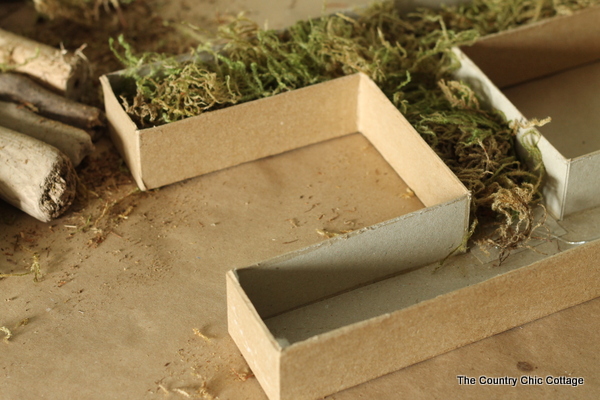 4. Cover the front edge of the letter with moss as well. Again securing with hot glue.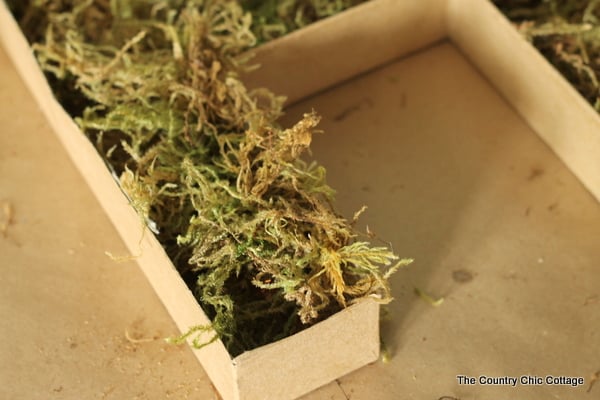 5. Trim any excess moss with scissors.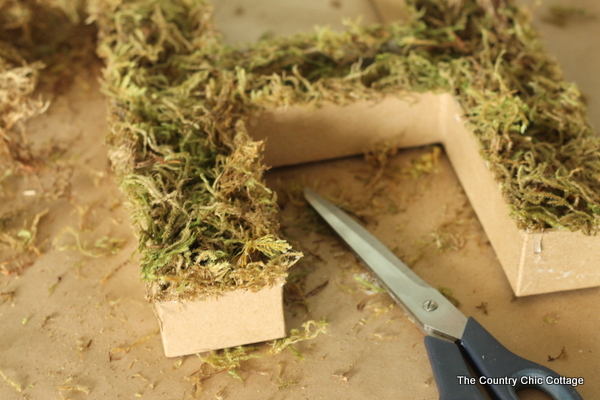 6. Fit in drift wood pieces until you are happy with the result. Use hot glue to secure the drift wood into place.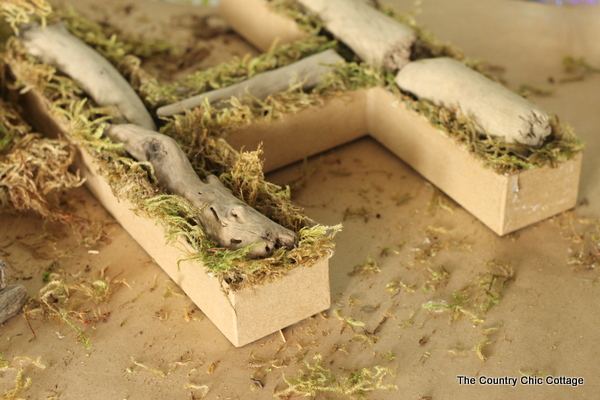 7. Glue on butterflies or other spring embellishments to complete your woodland monogram.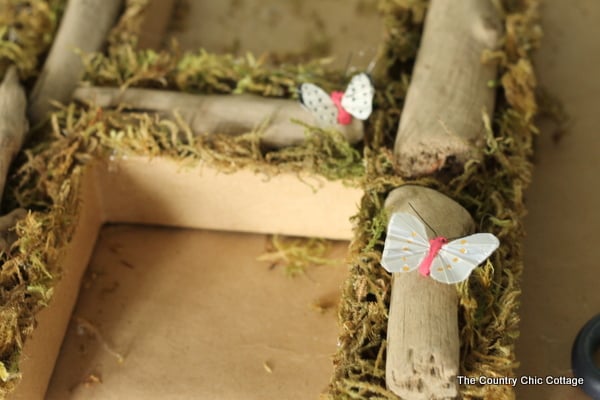 If you are tired of the cold weather and snow, this project might just be for you! Bring a touch of spring indoors with this fun project. My woodland spring monogram is sure to put a smile on your face and make you think of sunny days ahead!